Bulletproof coffee is a trademarked recipe that consists of coffee, grass-fed butter, and MCT oil. This recipe was founded by health entrepreneur and author Dave Asprey while on a hike in Tibet.
There are divided opinions about the health benefits of the bulletproof coffee recipe, but coffee gurus proclaim it can drive energy and even assist with weight loss. The thought of butter blended with coffee can be overwhelming, but you may be surprised just how good this recipe can taste.
Tip: We swapped the MCT oil and used coconut oil as a replacement. This allowed for a smoother and more familiar taste.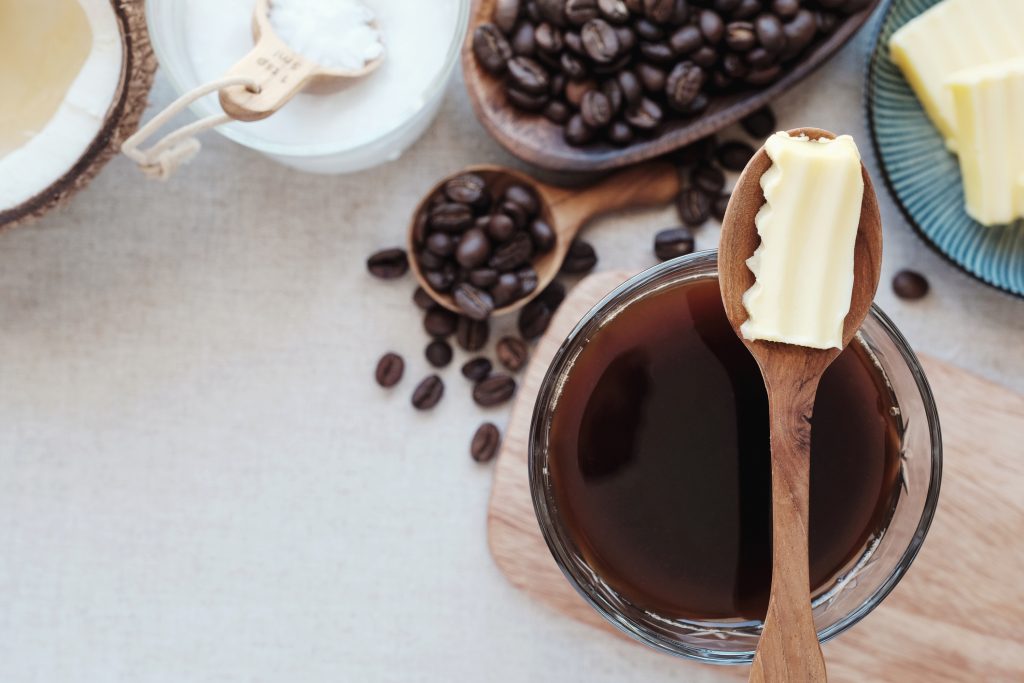 bulletproof coffee, blended with organic grass-fed butter and MCT coconut oil, ketogenic food
Bulletproof Coffee Ingredients
16 ounces of freshly brewed coffee
4 tablespoons of unsalted organic butter
1 ounce of Coconut Oil

OR

MCT Oil (a keto diet with MCT oil can promote weight loss)
Combine all of the ingredients above into a blender. Blend until smooth and the desired texture is achieved.