Dunkin' is well-known for its delicious hot and iced coffee, signature lattes, cappuccinos, and seasonal flavors. But what Dunkin' cup size is perfect for your favorite brew?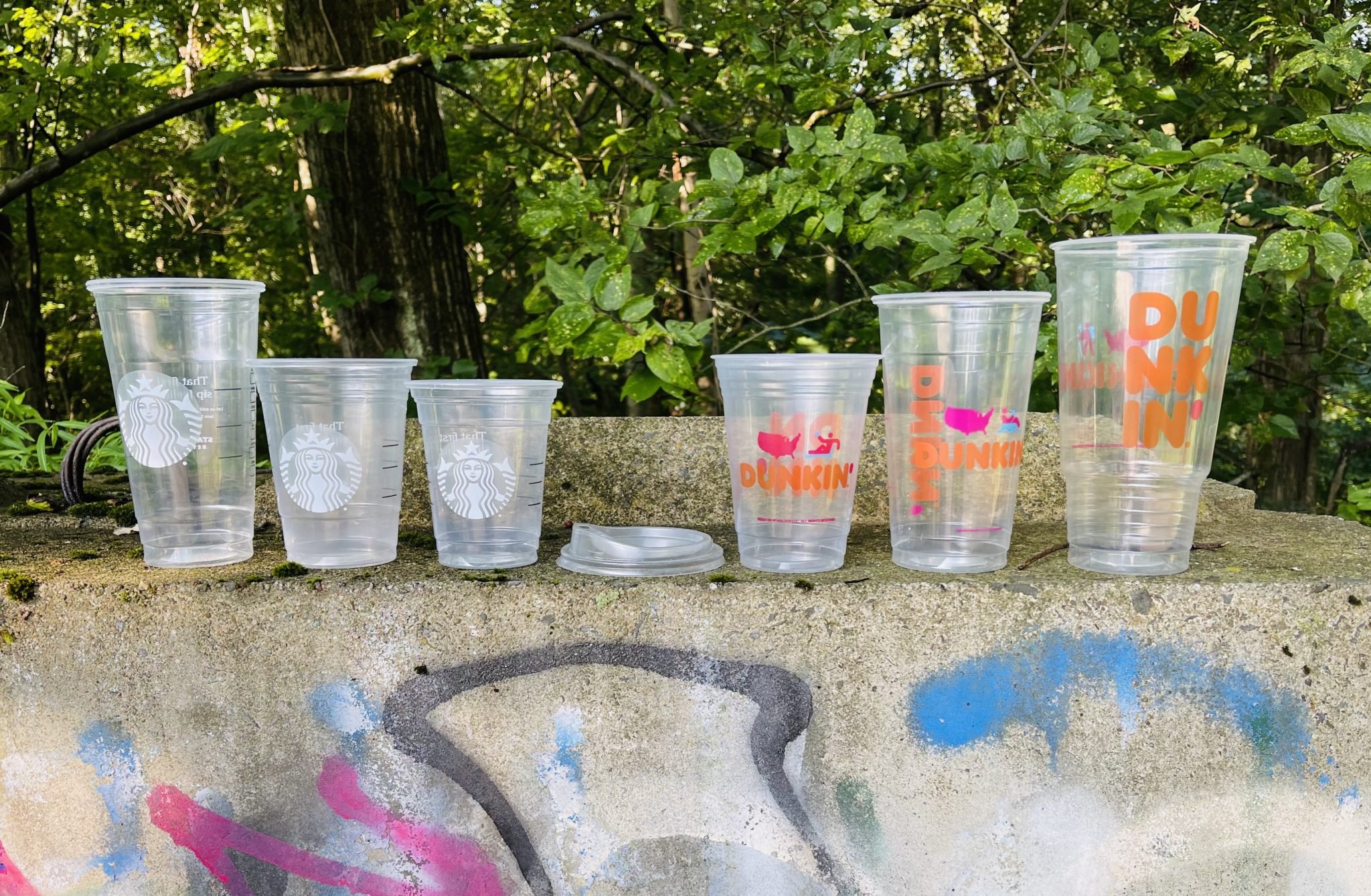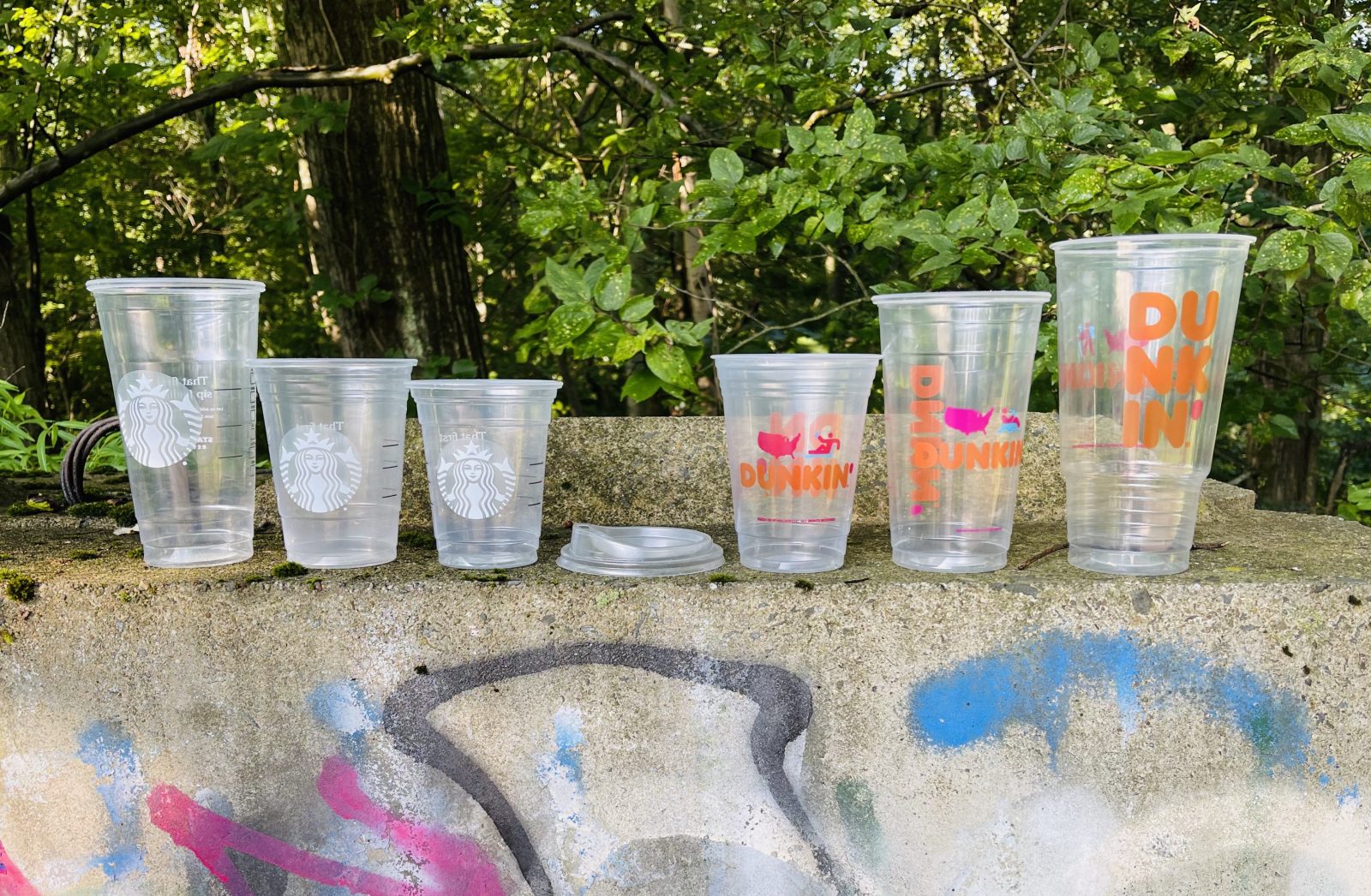 Whether you're drinking hot or cold, Dunkin' has SEVEN standard sizes available for your coffee enjoyment.
To help you choose the right size during your next visit to Dunkin', here are the drink sizes listed in order from largest to smallest for both iced and hot beverages.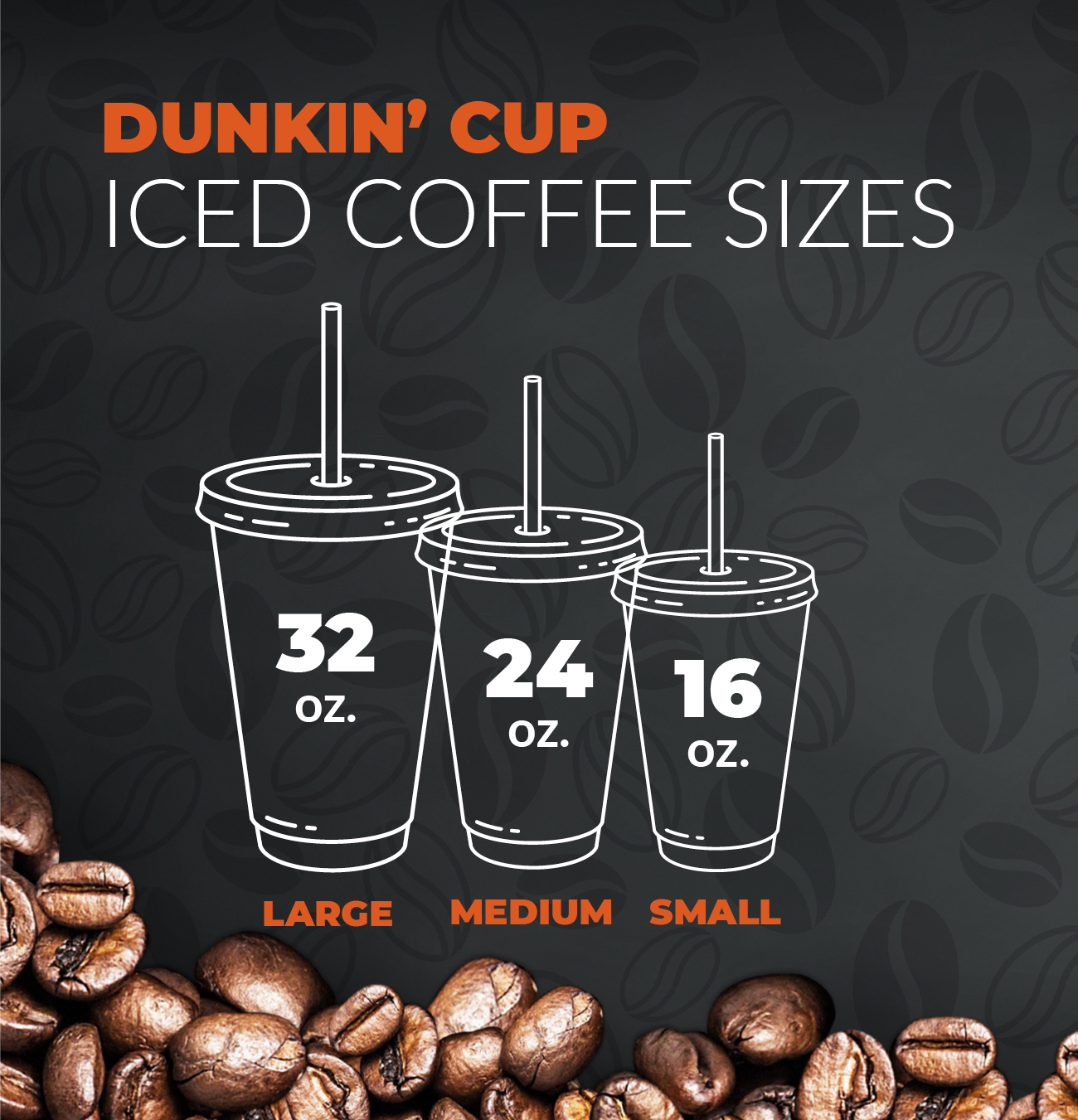 Dunkin' Cup Sizes Chart
Dunkin' Iced Coffee Sizes
Large (32 OZ.)
Medium (24 OZ.)
Small (16 OZ.)
Dunkin' Hot Coffee Sizes
XLarge (24 OZ.)
Large (20 OZ.)
Medium (14 OZ.)
Small (10 OZ.)
Dunkin' Large (32 OZ., Iced Only)
The 32 OZ. Large Iced Cup is the largest of all the cup sizes available at Dunkin'.
This size is only available for iced beverages and cannot be ordered with any hot drink as it is a plastic cup.
The Dunkin' Large Iced Cup can be ordered for:
Iced Coffee
Iced Lattes
Signature Lattes
Cold Brews
Iced Matcha
Dunkin' Refreshers
Iced Teas
Lemonades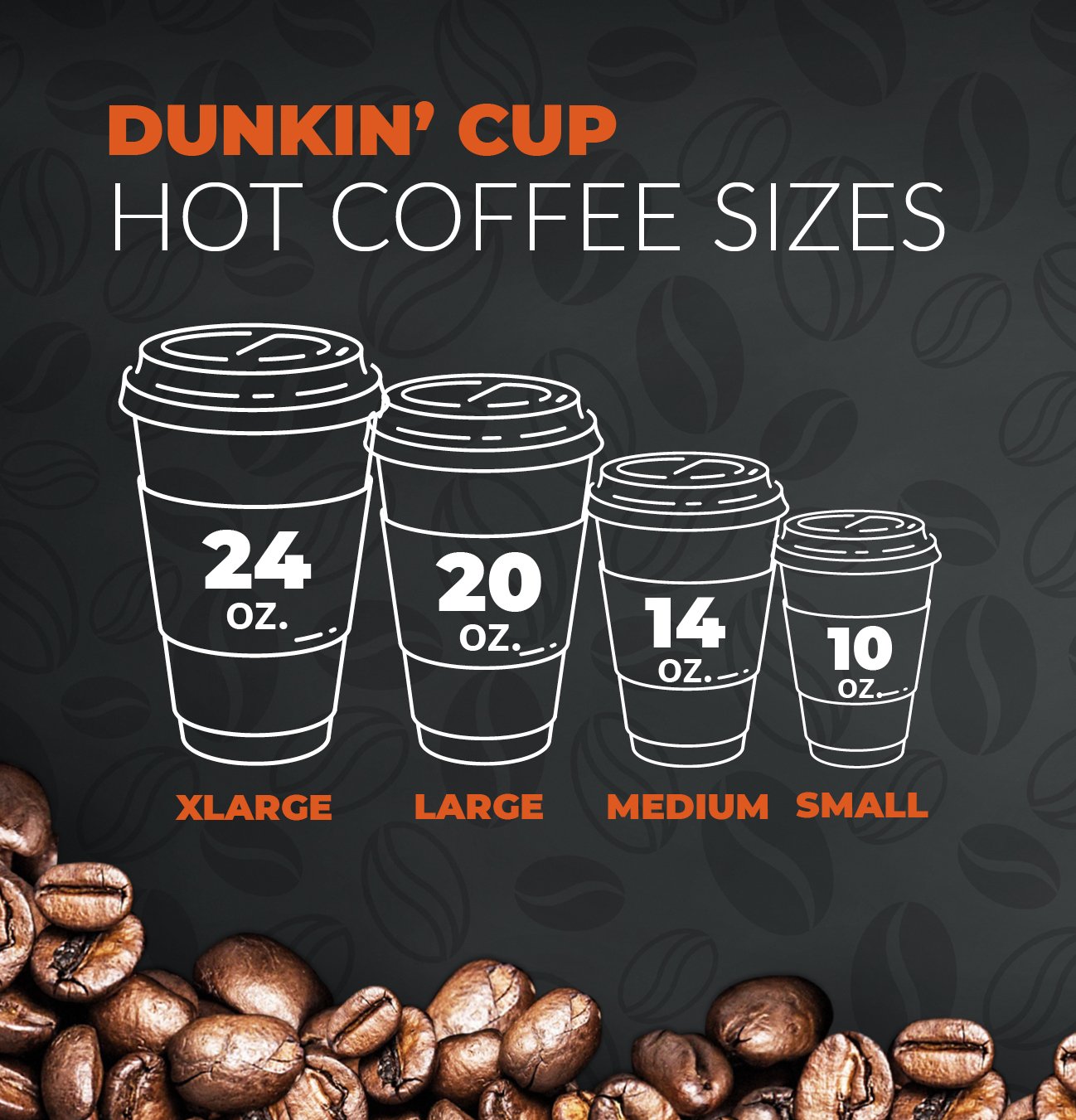 Dunkin' XLarge (24 OZ., Hot Only)
The only XL-size cup available at Dunkin' is for hot beverages.
The XLarge is a 24 OZ. paper cup and is perfect for times when a regular large cup is just too small.
You can order the XL-size cup with any of the following hot drinks:
Hot Coffee
Hot Espressos
Hot Lattes
Hot Cappuccinos
Hot Mochas
Hot Tea
Dunkin' Large (20 OZ., Hot Only)
One of the most popular cup sizes for hot beverages at Dunkin' is the 24 OZ. Large.
Dunkin' Medium (24 OZ. Iced, 14 OZ. Hot)
Unlike other Dunkin' cups which are the same size for both hot and cold drinks, the Dunkin medium cups differ for each variety.
Cold drink orders will come in a 24 OZ. medium cup, while hot drink orders will come in a 14 OZ. medium cup.
Dunkin' Small (16 OZ. Iced, 10 OZ. Hot)
A small Dunkin' iced coffee can be ideal for getting an energy boost in the afternoon or for having a pre-workout drink that isn't too large.
The 10 OZ. hot coffee cup is ideal for a small serving of traditional hot coffee or for a quick sip to jumpstart your morning.
Sometimes, when we desire both hot and iced coffee, we opt to get a small hot coffee along with a larger iced coffee.
Ever have a x's two coffee morning?
Don't judge us!
Need to Compare Starbucks Sizes?
At Starbucks, the sizes of their drinks are slightly different and can be somewhat confusing when comparing cups to cups.
For those who haven't quite grasped the fancy Starbucks sizes, feel free to visit our Starbuck cups sizes guide for everything you need to know!
Learn About Starbucks Cup Sizes Here!
Dunkin' Cup Sizes Summary
While the Dunkin' cup size names are much easier to understand than Starbucks, some drinks do have size restrictions.
If you're not sure if your drink order comes in a specific size, you can always ask a crew member.
So grab a Dunkin' cup of joy today and make it your size.
Happy sipping!