Many people have wondered where they get the most bang for their buck with coffee cup sizes at Starbucks and Dunkin'. With that in mind, it's time to determine once and for all which sizes are the best option. Read on to see how Starbucks cup sizes and Dunkin' cup sizes stack up against each other in this battle of the brews.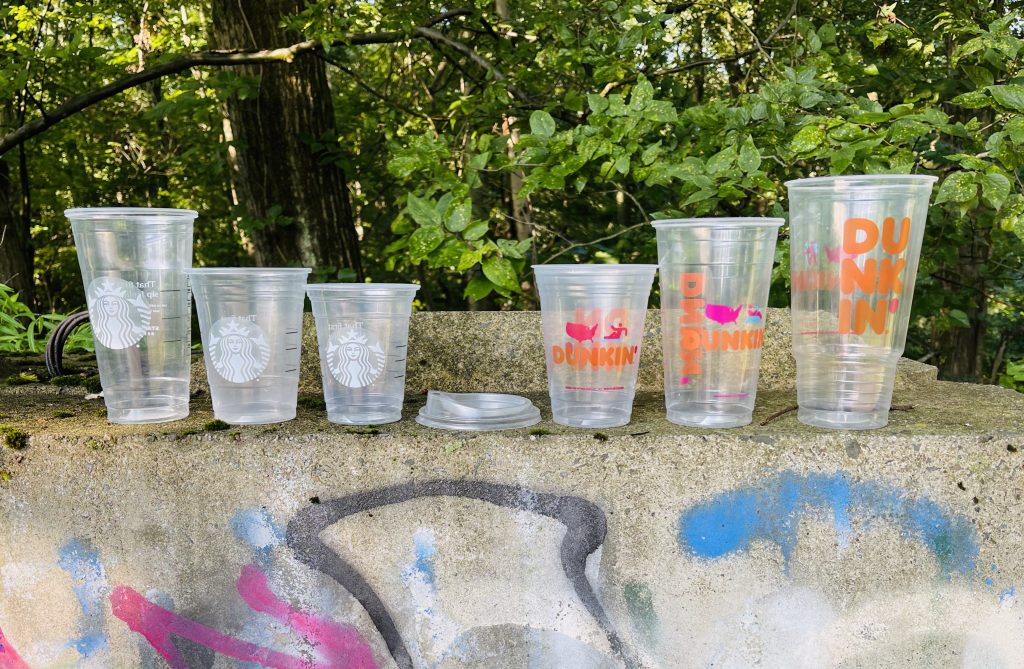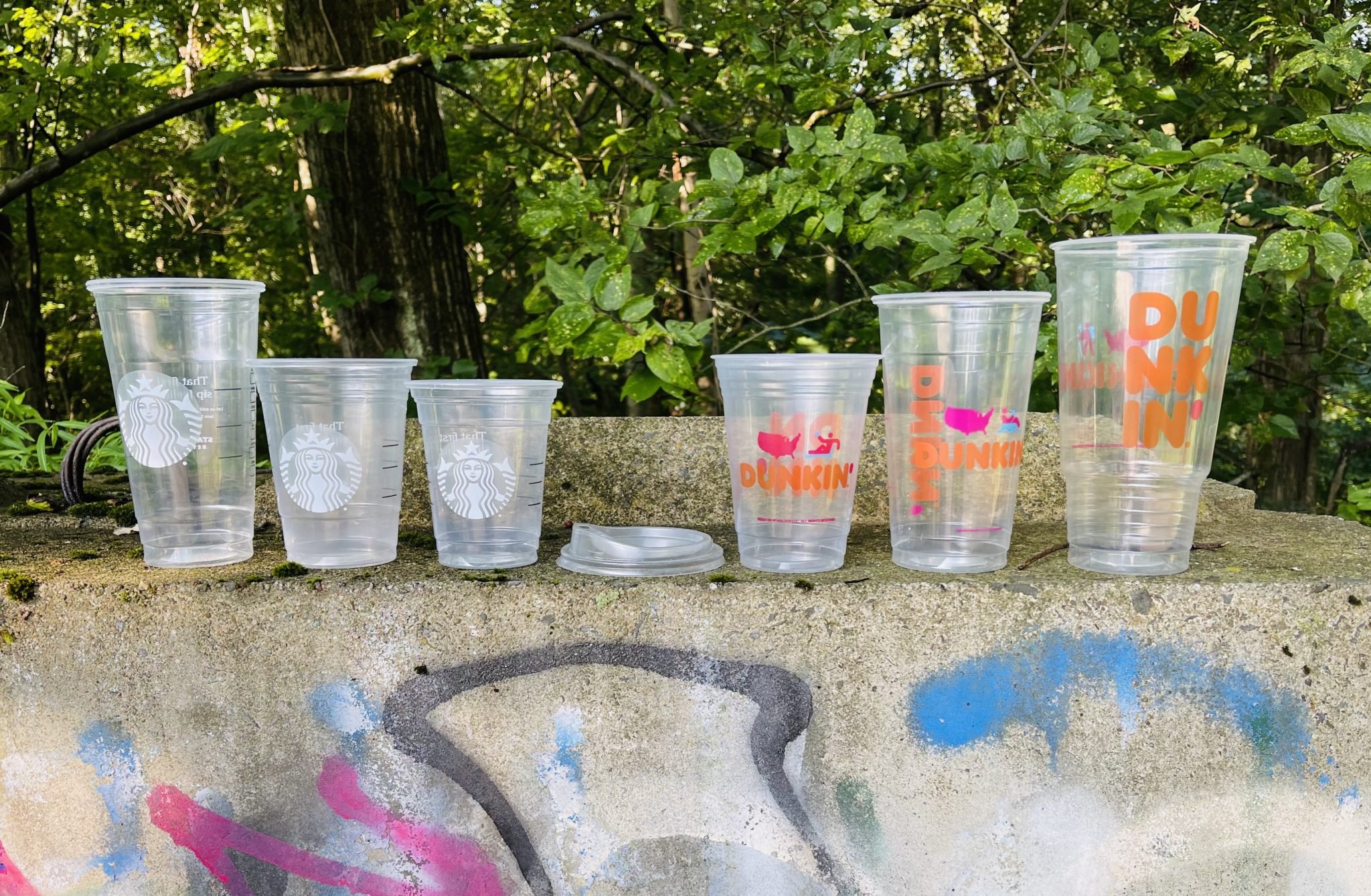 Starbucks vs. Dunkin' Regular Coffee
There are a few things to consider when comparing these two coffee giants. The first is price. Dunkin' definitely comes in a lower price point, making it the most affordable cup of Joe of the two retailers. But for interesting flavors, unique brews, and truly individualized coffee offerings, Starbucks is the go-to coffee shop.
Both coffee shops offer tasty coffee, but Starbucks offers some high-end options with a long list of customizable add-ons that can take fresh brew to the next level. So let's move on to comparing size and price.
Smallest Cup Size: 12 oz.
Starbucks offers slightly more variety in terms of size, starting with the 12-ounce Tall. The smallest Dunkin' cup size is 16 ounces, which puts it into the small category instead. The Starbucks Tall starts at $1.85, but this price can jump significantly if someone chooses a specialty coffee or adds bells and whistles like whipped cream. A regular cold brew iced coffee at Starbucks in Tall is available for $2.25, with or without milk.
Small Cup Size: 16 oz.
The 16-ounce cup is known as the Grande at Starbucks. Like the Tall, it is highly customizable but starts at $2.10. The Dunkin' Small is also 16 ounces but is priced at $1.59. You can also get a plain iced coffee at Starbucks in the Grande size for $2.65. The Dunkin' Small iced coffee, their smallest size, comes in at $1.99.
Medium Cup Size: 24 oz.
At Starbucks, the 24-ounce coffee cup is known as the Venti, and it starts at $2.45. It is packed to the rim with freshly brewed unique coffee flavors. The Dunkin' Medium is also 24 ounces and is priced at $1.89. There's clearly more bang for the buck at Dunkin' in this size, but the taste varieties are also more limited here. The iced brew Venti, which can be with or without milk, is priced at $2.95 while the Dunkin' Medium cold brew is $2.49.
Large Cup Size: 32 oz.
The large Starbucks cup size is the Trenta and is actually 31 ounces. It is priced starting at $3.45. The Dunkin' Large is 32 ounces and starts at $2.09. Dunkin' also offers an X-Large, which is $2.29. For iced coffee, Starbucks offers the Trenta at $3.45 while Dunkin' offers the Large, which is the same size, for only $2.79.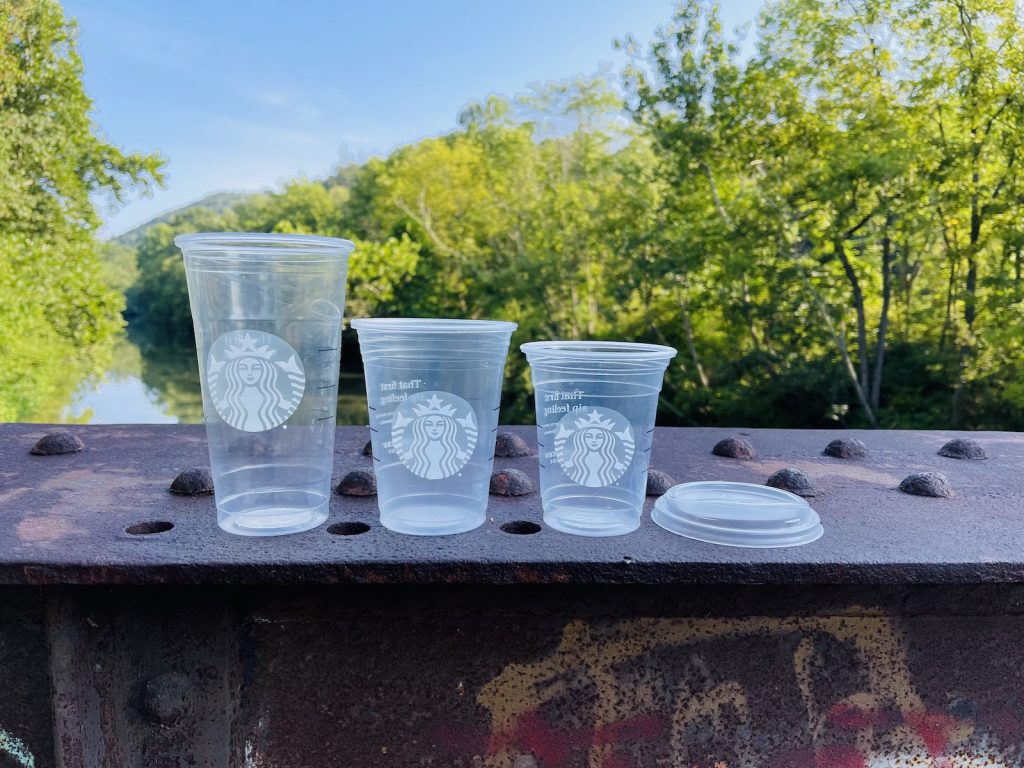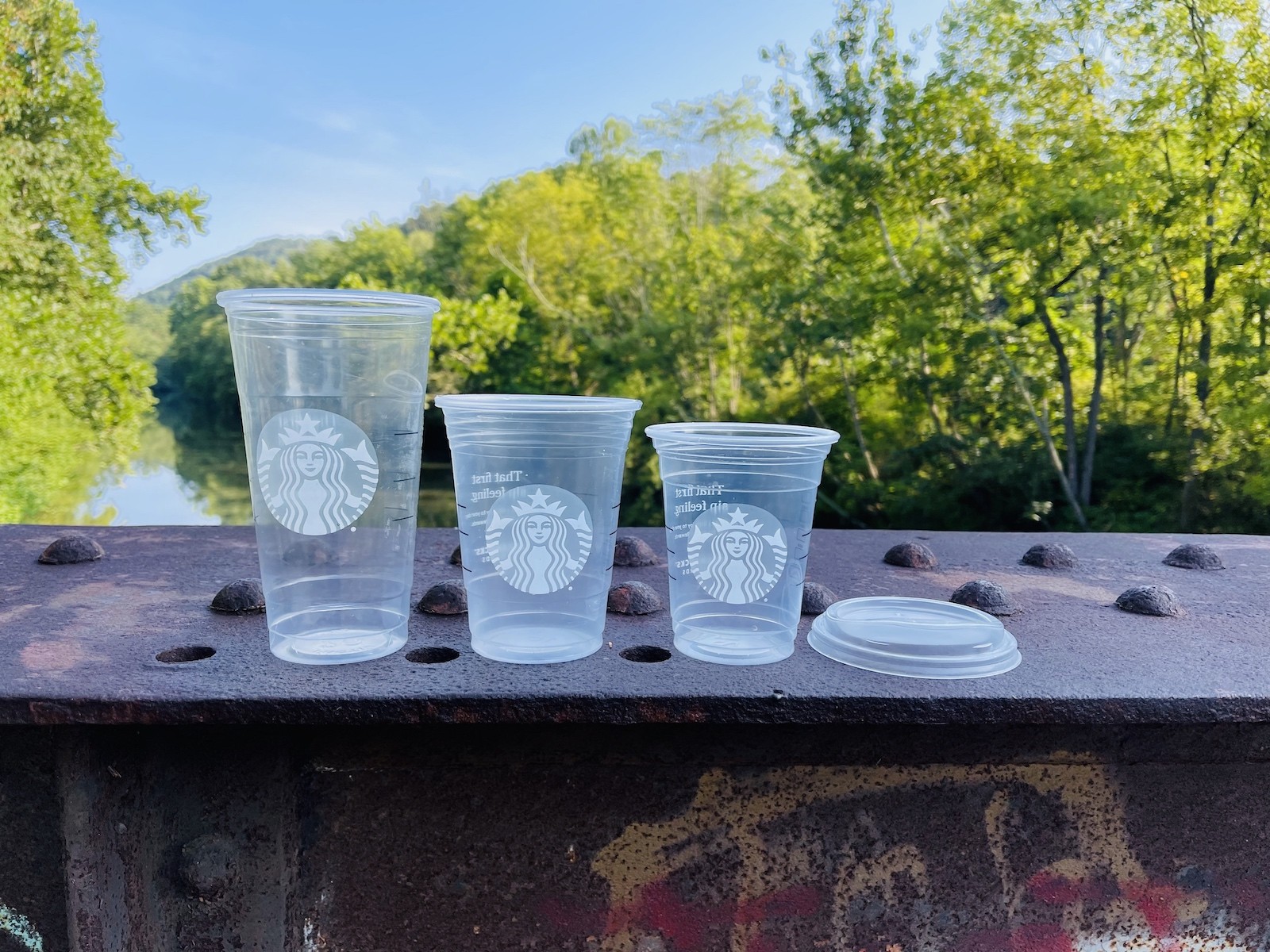 The Iced Coffee Comparison
Though the cold brews seem to be pretty similar in price, Starbucks also offers a wide variety of high-end cold coffees, like their Strawberries and Creme, Mocha, and Caramel Frappucinos. As usual, the flavor choices are much wider at Starbucks. Dunkin' instead offers more basic cold brews at affordable prices, as well as the Frozen Coffee and Frozen Dunkacino. But the list ends there for this American chain.
The Latte Comparison
At Starbucks, lattes are basically a meal, and they come with loads of calories and a hefty price tag. The options are seemingly endless at times especially as Pumpkin Spice season approaches. Dunkin' offers a range of lattes as well, but the choices are a little less robust.
Known for decadent and truly delicious lattes, Starbucks may cost a few bucks more but has a broader range with unique twists. Here are a few of the unique Starbucks latte options someone can get:
Pistachio latte
Iced Vanilla latte
Honey Oatmilk latte
Cinnamon Dolce latte
Reserve Hazelnut Bianco latte
Here is a look at some of the Dunkin' latte options:
Caramel Mocha latte
French Vanilla Swirl latte
Cookie Dough Swirl latte
The Comparison Details
When comparing the two coffee shops, consider a few things:
Coffee variety
Customizations
Quality
Quantity
Starbucks is known for decadent coffee options that can end up costing upward of $10 or more. Dunkin' is a little more cost-friendly, but its options may be more limited. While the quality of the fresh brew is great in both locations, people may find more original flavors at Starbucks as the coffee shop specializes in global coffee beans and unique blends. Dunkin' has more of a fast-food vibe. The food and even the coffee are more competitively priced, but the quality isn't the same as Starbucks.
If saving a buck is the goal, Dunkin' may be the best bet. But if a customer wants a quality cup of coffee and a little more bang for the buck, they won't be disappointed in the robust Starbucks coffee menu. Coffee beans for Starbucks come from sources all over the world, including Latin America, Africa, and Asia.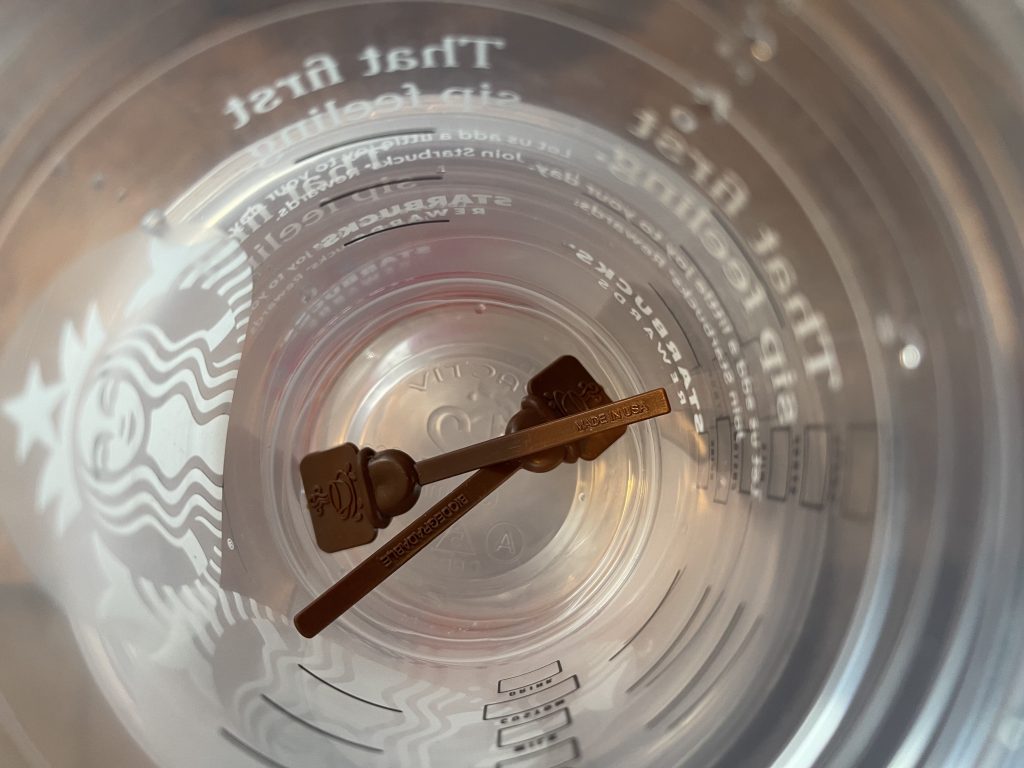 Starbucks Strawless Lids Eco-Friendly Changes
In the past year, Starbucks has attempted to reduce its carbon footprint by eliminating harmful plastic straws that can also pollute the oceans. For a straw-less experience, Starbucks has switched to lids with a spout on the end so customers won't even need a straw. At first, customers were a little unsure of the Starbucks strawless lids, but they soon saw them as a positive; this change is definitely positive for the planet as well.
In reducing single-use plastics, Starbucks is paving the way for other large retailers to do the same. It takes a little ingenuity, but it's possible to ditch at least some of the plastics people use without hampering the customer experience. Starbucks designed and manufactured the strawless lid and is using it for more than just coffee — iced beverages and other beverages will also come with a strawless lid.
While straws are still available; if customers need them, the company is slowly urging customers to use them as infrequently as possible to make that daily cup of Joe less harmful to the planet.