When discussing Starbucks cup sizes, the term "Tall" may seem a bit confusing, as it is not the largest size available. Starbucks has a unique sizing system for its cups, and to many, the Tall size is just the beginning of their journey in exploring the variety of beverages offered by the world-famous coffee chain.
So, what exactly is the Starbucks Tall cup size?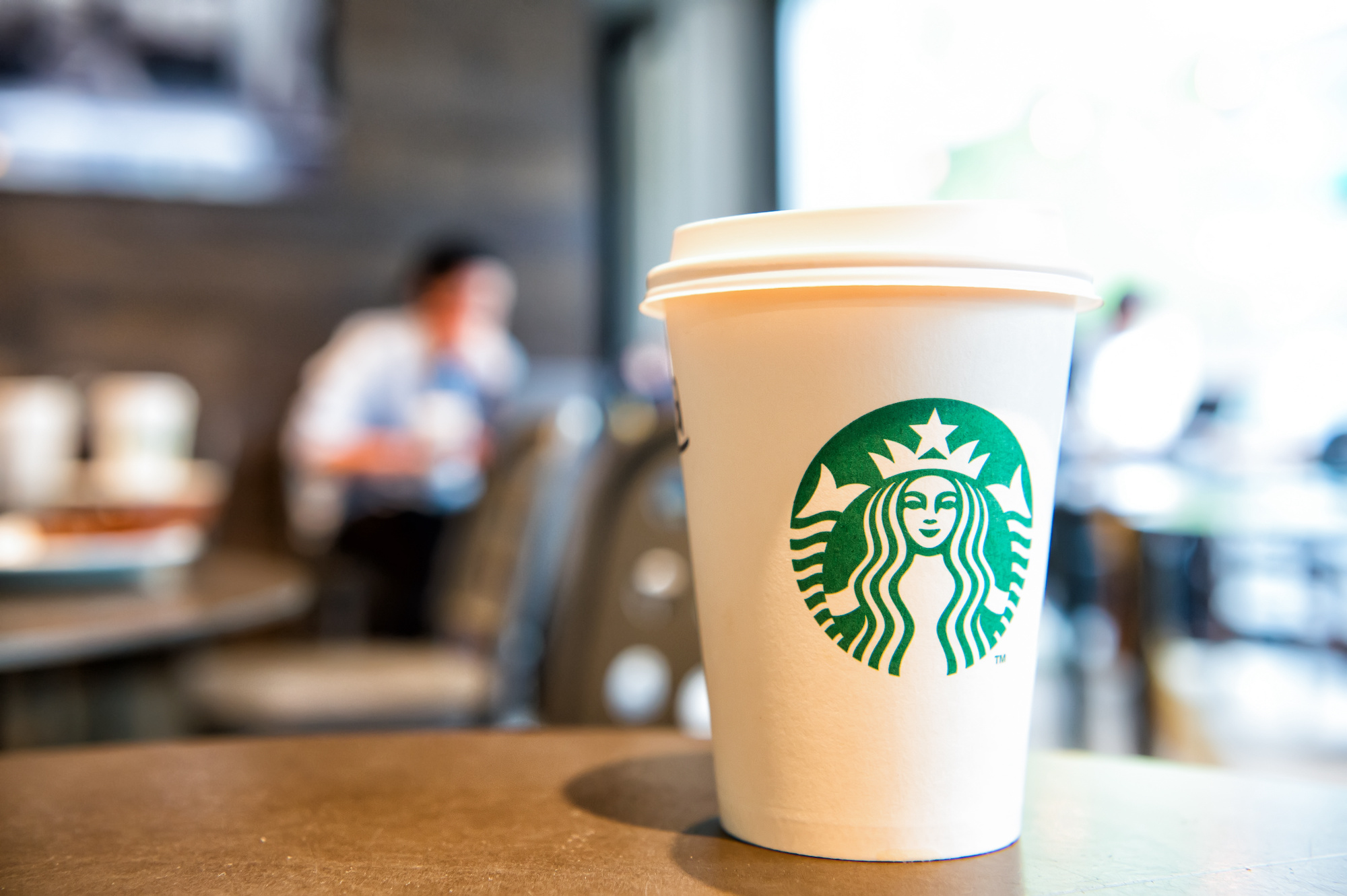 The Starbucks Tall cup size is a 12-ounce cup, ideal for those who prefer a moderate amount of coffee in their daily routines. It is larger than the 8-ounce Short size and smaller than the 16-ounce Grande size, providing enough space for customers to enjoy their favorite hot or cold drinks without feeling overwhelmed.
With the Tall size, Starbucks aims to cater to different preferences and ensure a satisfying coffee experience for everyone.
The Tall size is just one of the many size options available at Starbucks. Other sizes include Demi, Short, Grande, Venti, and Trenta – each varying in ounces and tailored to meet the needs of diverse coffee enthusiasts.
By understanding the specifics of Starbucks cup sizes, customers can make informed decisions when choosing the perfect size for their favorite beverages.
Key Takeaways
The Starbucks Tall cup size holds 12 ounces of the beverage.
It is larger than Short and smaller than Grande, fitting comfortably in the size spectrum.
The Tall size is one of several options, catering to diverse preferences among coffee lovers.
The Starbucks Tall Cup Size
Dimensions
The Starbucks Tall cup is a popular size for coffee and tea lovers. With its easy-to-hold design, it measures approximately 2.5 inches in diameter at its base.
Fluid Ounces
When ordering a Tall-sized drink at Starbucks, customers receive a beverage that contains 12 fluid ounces (oz.) of liquid.
This is significantly larger than a Demi (3 oz.) used for espresso shots, but smaller than the 16 oz. Grande drinks.
Hot and Cold Beverages
The Tall cup size is suitable for both hot and cold beverages.
Whether it's a warm and comforting hot coffee or iced coffee for a refreshing pick-me-up, the 12 oz. cup is an ideal choice for a moderately sized drink.
Caffeine Content
The caffeine content of a Starbucks Tall drink varies based on the type of beverage ordered. For hot coffee, a Tall size contains approximately 260 mg of caffeine, whereas iced coffee has about 120 mg.
Keep in mind that these amounts can change depending on the specific coffee blend, additional shots of espresso, or other customizations.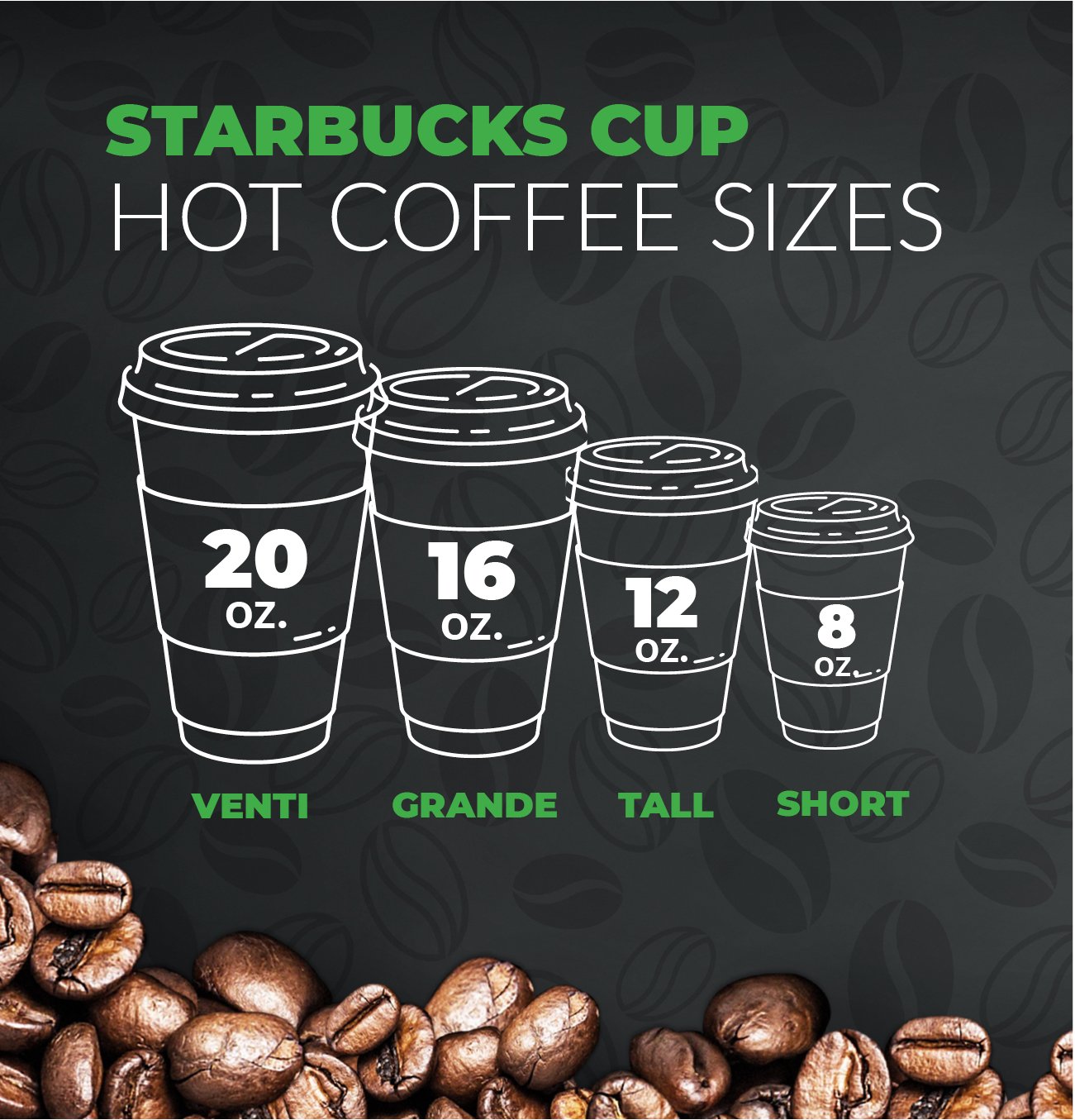 Other Starbucks Size Options
The Short
The Short is the smallest size available for hot drinks at Starbucks, coming in at 8 ounces. This size is perfect for those who prefer a smaller amount of coffee or other hot beverages.
The Grande
Grande, which is Italian for "large," is a 16-ounce cup size at Starbucks. It is considered equivalent to a medium-size coffee. This size is popular among regular Starbucks customers due to its balanced portion.
The Venti
Starbucks Venti comes in two variations: Venti hot and Venti cold. The Venti hot size is 20 ounces, equal to a little more than three 6-ounce cups of coffee. On the other hand, the Venti cold size is 24 ounces. The difference in size is because cold drinks include ice, so customers get the same amount of beverage plus ice in Venti cold beverages.
The Trenta
The Trenta size is exclusive to iced drinks and is the largest size at Starbucks. It holds 31 ounces of beverage, making it ideal for customers who want a larger amount of their favorite iced drink.
The Demi
The Demi is the smallest size used for espresso shots. Coming in a 3-ounce cup, a Demi typically holds one standard shot of espresso. This size offers the perfect amount for a quick caffeine boost.
Frequently Asked Questions
How many ounces are in a Tall Starbucks cup?
A Tall Starbucks cup holds 12 fluid ounces (fl. oz) of beverage. This size is a popular choice for those who want a moderate amount of coffee or other beverage.
What is the difference between Tall and Grande sizes?
The main difference between Tall and Grande sizes at Starbucks is the volume of the cup.
A Tall cup holds 12 fl. oz, while a Grande cup holds a larger amount at 16 fl. oz.
The Grande size is suitable for customers who prefer a larger amount of drink compared to the Tall size.
What are the dimensions of Starbucks Tall cup?
The dimensions of a Starbucks Tall cup can vary slightly depending on the design and material used, but they generally measure around 5.2 inches in height, with the top diameter being around 3.5 inches and the bottom diameter at around 2.5 inches.
Why is it called 'Tall' when it's the smallest size?
When Starbucks first started, Tall was the smallest size on their menu. However, as the company expanded, they introduced a smaller 8 fl. oz size called Short.
Although Short is now the smallest size, the name Tall has persisted as it still denotes a relatively smaller size among the current lineup of Starbucks cup sizes.
How do Starbucks Tall and Venti sizes compare?
Tall and Venti sizes at Starbucks differ mainly in their capacity.
A Tall cup holds 12 fl. oz of a beverage, while a Venti cup holds more.
For hot beverages, Venti-size cups hold 20 fl. oz, and for cold beverages, they hold 24 fl. oz.
Choosing between Tall and Venti depends on the customer's preference for the beverage quantity and caffeine intake.