One of the most popular sizes at Starbucks is the Venti cup, which sparks interest among coffee enthusiasts due to its larger capacity. Providing generous servings of one's favorite hot or cold drinks, the Venti cup has become a preferred choice for customers who crave an extra morning boost or a refreshing treat in the afternoons.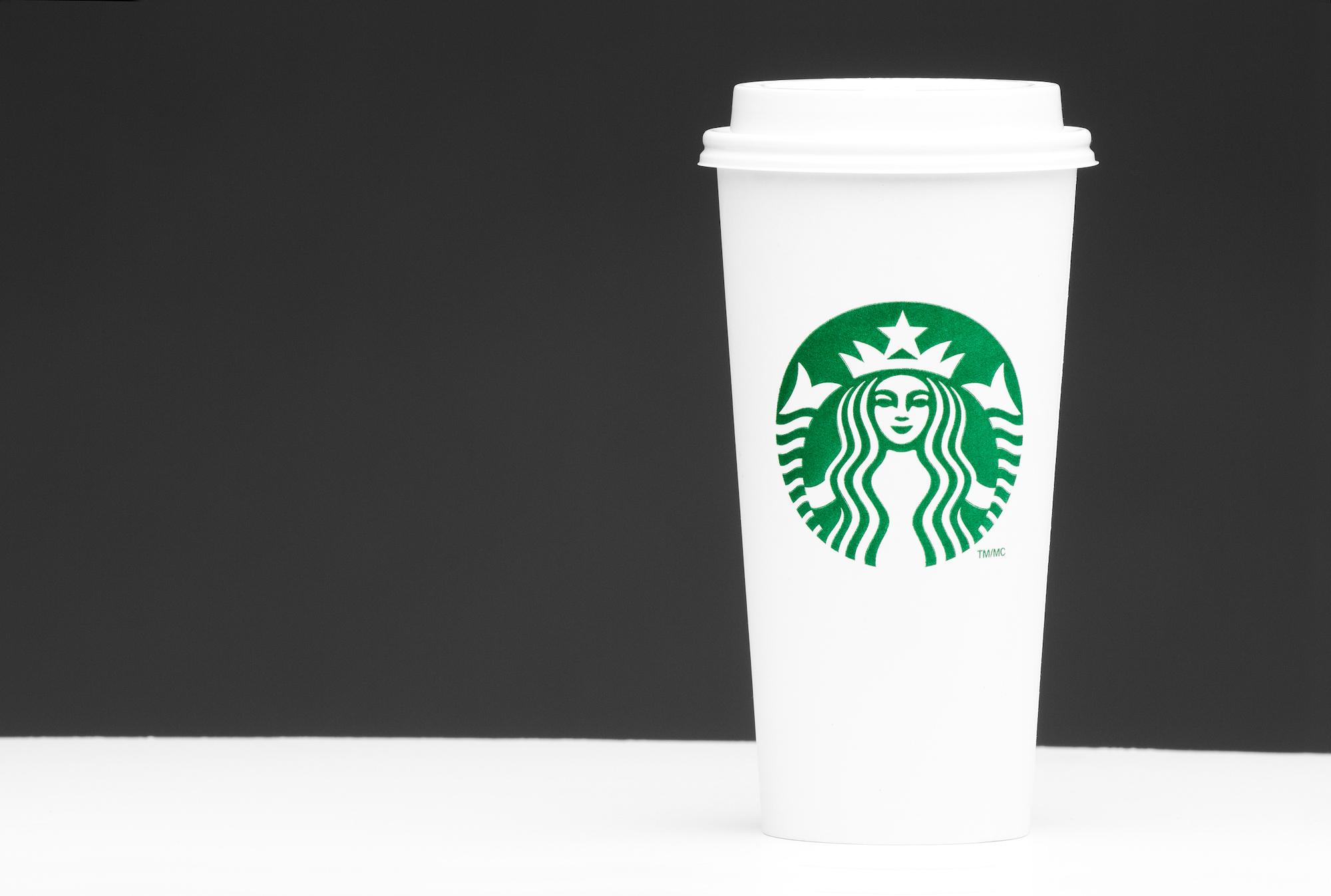 Starbucks Venti Cup Size Overview
The Venti cup holds 20 ounces for hot drinks, while its counterpart for cold drinks has a 24-ounce capacity.
Key Takeaways
Starbucks' Venti cup offers a larger serving for both hot and cold drinks
The name 'Venti' is derived from the Italian word for twenty, representing its 20-ounce capacity for hot drinks
Venti cup's popularity is attributed to customers desiring extra quantity, room for added flavor shots or extra ice
Understanding 'Venti'
The term 'Venti' originates from the Italian language, meaning 'twenty'. Starbucks chose Italian-inspired names for their cup sizes, adding a unique touch to the coffee-drinking experience.
Starbucks Venti Hot Coffee Cup Size
For hot beverages, such as coffee or tea, the Venti size comes in a 20-ounce cup.
This gives a generous space for longer sips, additional flavor shots, or extra room for alternative milk choices.
Starbucks Venti Iced Coffee Cup Size
In contrast, the Venti size for iced or cold drinks holds 24 ounces of liquid.
This larger capacity accommodates the extra ice needed to maintain the drink's temperature while ensuring the same quantity of beverage. Customers who enjoy chilled refreshments, such as iced coffee, iced tea, or blended beverages, will appreciate the Venti cold option's additional room.
Hot and Cold Venti Drinks
In the realm of hot coffee, Venti-sized options include brewed coffee, Americano, and many popular espresso-based concoctions such as latte, cappuccino, mocha, and flat white, among others.
All of these hot espresso drinks are created by combining a specific ratio of espresso shots, steamed milk, and foam or other ingredients. The 20-ounce Venti capacity gives customers ample space for a rich and satisfying coffee experience.
On the other hand, iced coffee lovers can take advantage of the 24-ounce cold Venti option for their favorite chilled beverages.
Options for iced espresso drinks in a Venti size may include iced lattes, iced cappuccinos, iced mochas, and even custom concoctions like iced caramel macchiatos or other signature creations.
Additionally, Starbucks' popular cold brew coffee is available in a Venti size, offering caffeine enthusiasts a smoother, less acidic alternative to traditional iced coffee.
To sum up, the Venti size at Starbucks caters to both hot and cold drink enthusiasts, offering ample volume for a variety of coffee and espresso-based beverages to help customers enjoy their preferred beverage on the go or during a leisurely coffee break.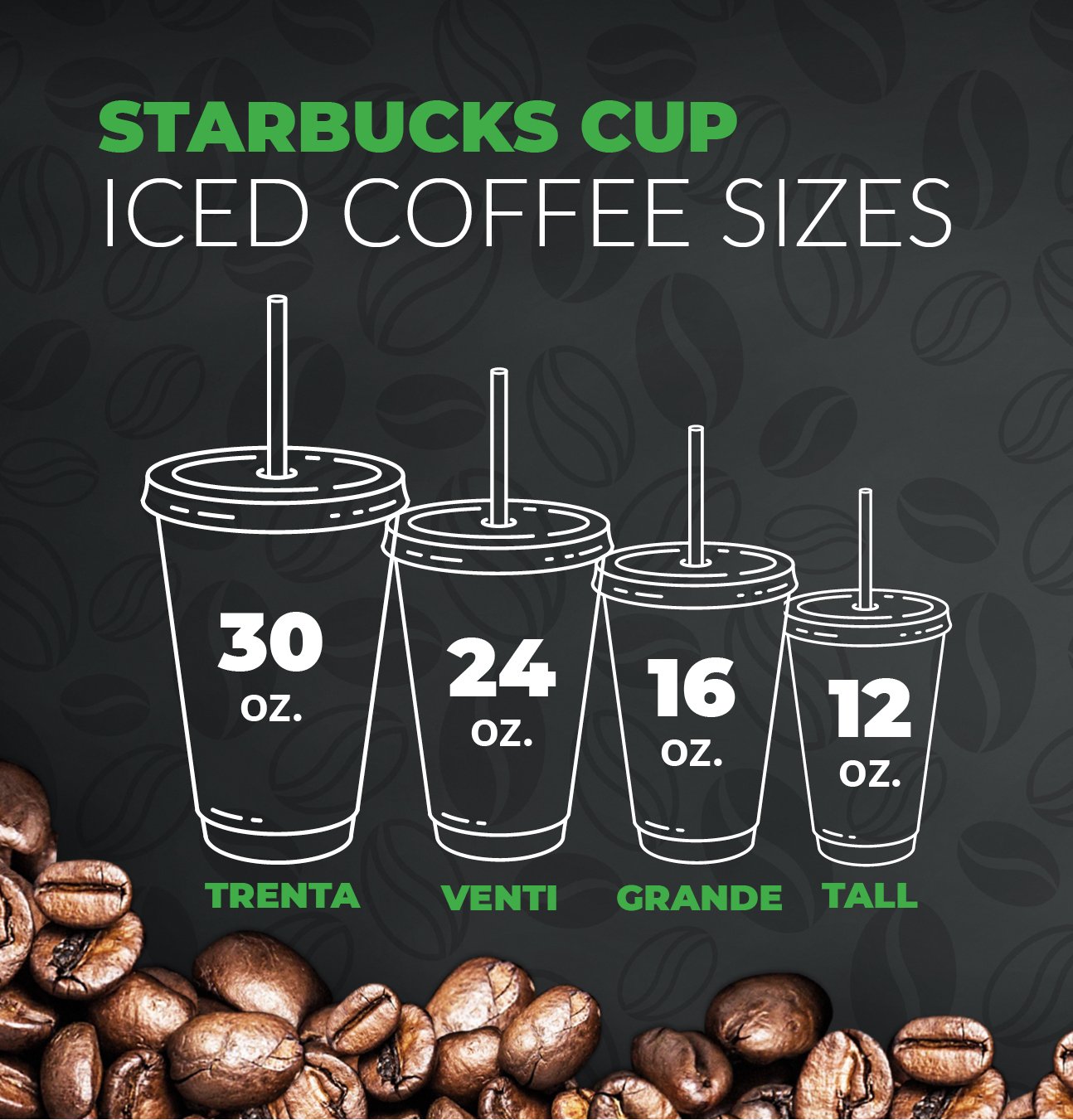 Size Comparisons to Other Cup Sizes
When discussing Starbucks Venti cup size, it is essential to compare it with other Starbucks cup sizes and those of competing coffee shops to better understand its capacity.
Starbucks Venti Compared to Dunkin' Cup Sizes
Starbucks offers a variety of cup sizes, including:
Short (8 oz.): A smaller option for hot drinks.
Tall (12 oz.): The starting point for most Starbucks beverages, equivalent to a small drink at other coffee shops.
Grande (16 oz.): Starbucks' take on the medium size, commonly chosen for drinks like lattes and cappuccinos.
Venti (20 oz. for hot drinks, 24 oz. for cold drinks): The large size at Starbucks, great for iced coffee and tea lovers.
Trenta (31 oz.): Reserved for iced drinks, this is the largest size available, ideal for those looking for maximum refreshment.
In conclusion, the Starbucks Venti cup size sits at the larger end of the cup size spectrum within the Starbucks lineup and among competitor coffee shops like Dunkin'.
With its generous 20 or 24 fluid ounces capacity, depending on the drink type, it is the perfect option for those seeking a more extended coffee experience or an iced drink to enjoy throughout the day.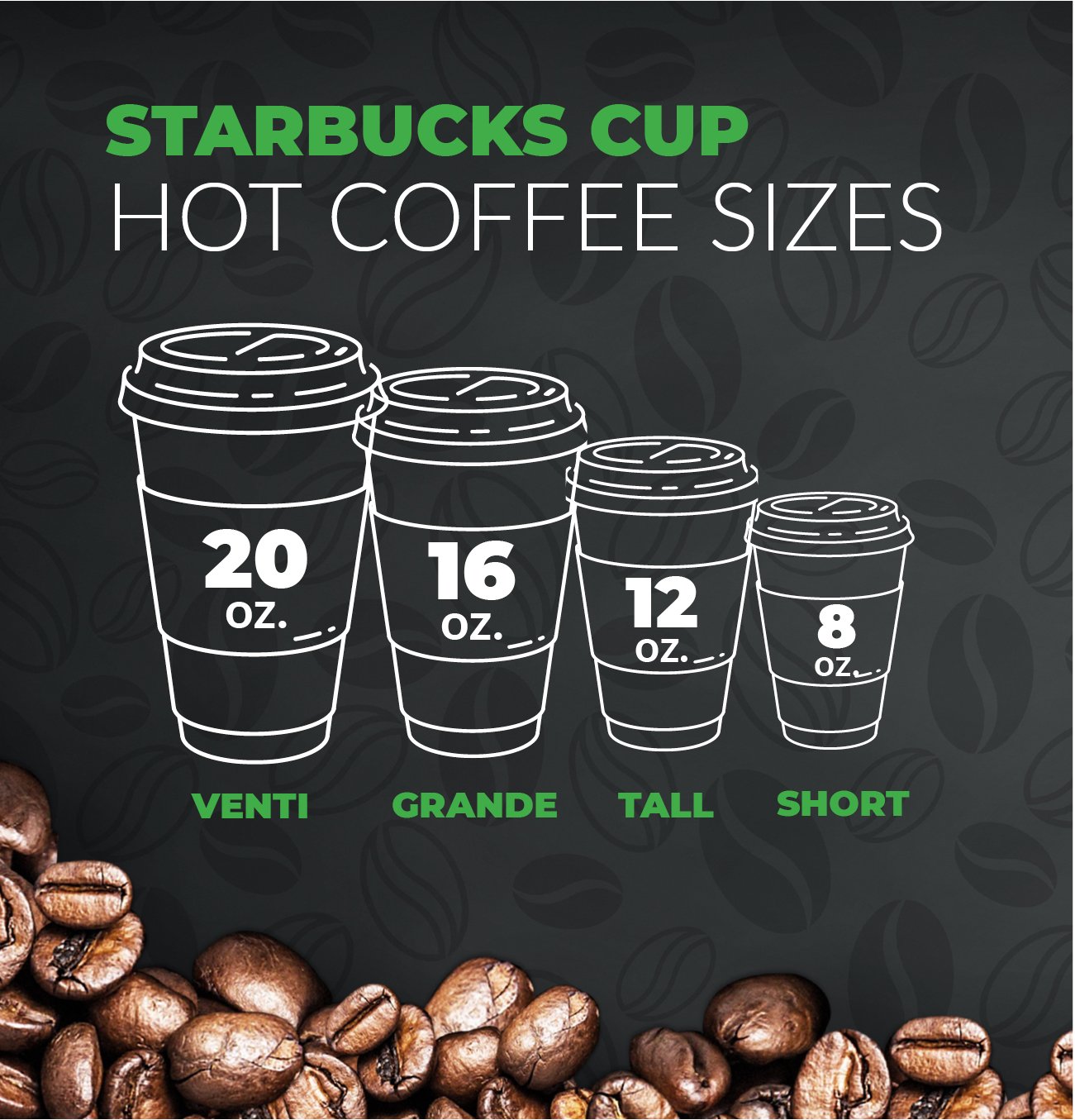 Popular Drinks in Venti Size
Starbucks offers a variety of delicious drinks in the Venti size, which is perfect for those who want a generous amount to enjoy. The Venti size holds 20 ounces for hot drinks and 24 ounces for cold drinks, providing an ample serving for customers looking to quench their thirst or indulge in their favorite beverages.
Lattes are a popular choice in the Venti size, providing a smooth and creamy combination of steamed milk and espresso. This size allows coffee lovers to savor the rich flavor while enjoying the relaxing aroma of the drink.
Macchiatos also make a great Venti-sized option, with layers of steamed milk, foam, and espresso interacting to create a unique and complex flavor profile. This larger size allows customers to enjoy their preferred level of sweetness and intensity.
For those who prefer bold and robust flavors, an Americano in Venti size is an excellent choice. This drink consists of two espresso shots and hot water, offering a full-bodied coffee experience that lasts.
Starbucks Venti Frappuccinos
Regarding cold and refreshing options, Frappuccinos in Venti size are undeniably popular. These coffee-based, blended drinks come in a wide range of flavors and provide a delightful combination of sweetness, creaminess, and icy texture.
Chai tea lattes provide a wonderful alternative to coffee-based drinks in the Venti size. This spiced tea-based beverage combines with steamed milk and a touch of foam to create a comforting, aromatic drink that soothes and energizes.
Another fantastic option for Venti-sized beverages is the Flat White. This drink consists of two ristretto shots and steamed milk, creating a velvety, rich texture perfect for savoring in a larger portion.
Many of Starbucks' iced drinks are also available in Venti size, perfect for hot days or as a refreshing treat. From iced lattes to mochas, there is definitely something for everyone in this lineup.
Frequently Asked Questions
How many ounces are in a Starbucks Venti cup?
A Starbucks Venti cup holds 20 ounces for hot drinks and 24 ounces for cold drinks.
What is the price difference between a Venti and other Starbucks sizes?
The price difference between a Venti and other Starbucks sizes varies by location and specific drink. However, generally speaking, a Venti will be more expensive than a Tall or Grande due to the increased amount of beverage and ingredients.
How does Venti compare to Grande and Tall sizes?
Venti is larger than both Grande and Tall sizes. A Tall cup holds 12 ounces, a Grande cup holds 16 ounces, and a Venti cup holds 20 ounces for hot drinks and 24 ounces for cold drinks.
What is the maximum drink size available at Starbucks?
The largest drink size available at Starbucks is the Trenta, which holds 31 ounces. This size is usually reserved for iced coffee or tea beverages.
Are Frappuccinos available in Venti size?
Yes, Frappuccinos are available in Venti size. A Venti Frappuccino will hold 24 ounces of the blended beverage.
Why is Venti called 'Venti' in Starbucks?
In Starbucks, Venti is called "Venti" because it is derived from the Italian word for "twenty," referring to the 20 ounces of liquid it holds for hot beverages.