When it comes to enjoying a delicious cup of Starbucks coffee, one of the most popular options is the Starbucks Grande cup size.
The popularity of the Starbucks Grande cup stems from its versatility, as it provides enough volume to satisfy coffee lovers' thirst and allows for the perfect balance of flavors in both hot and cold beverages.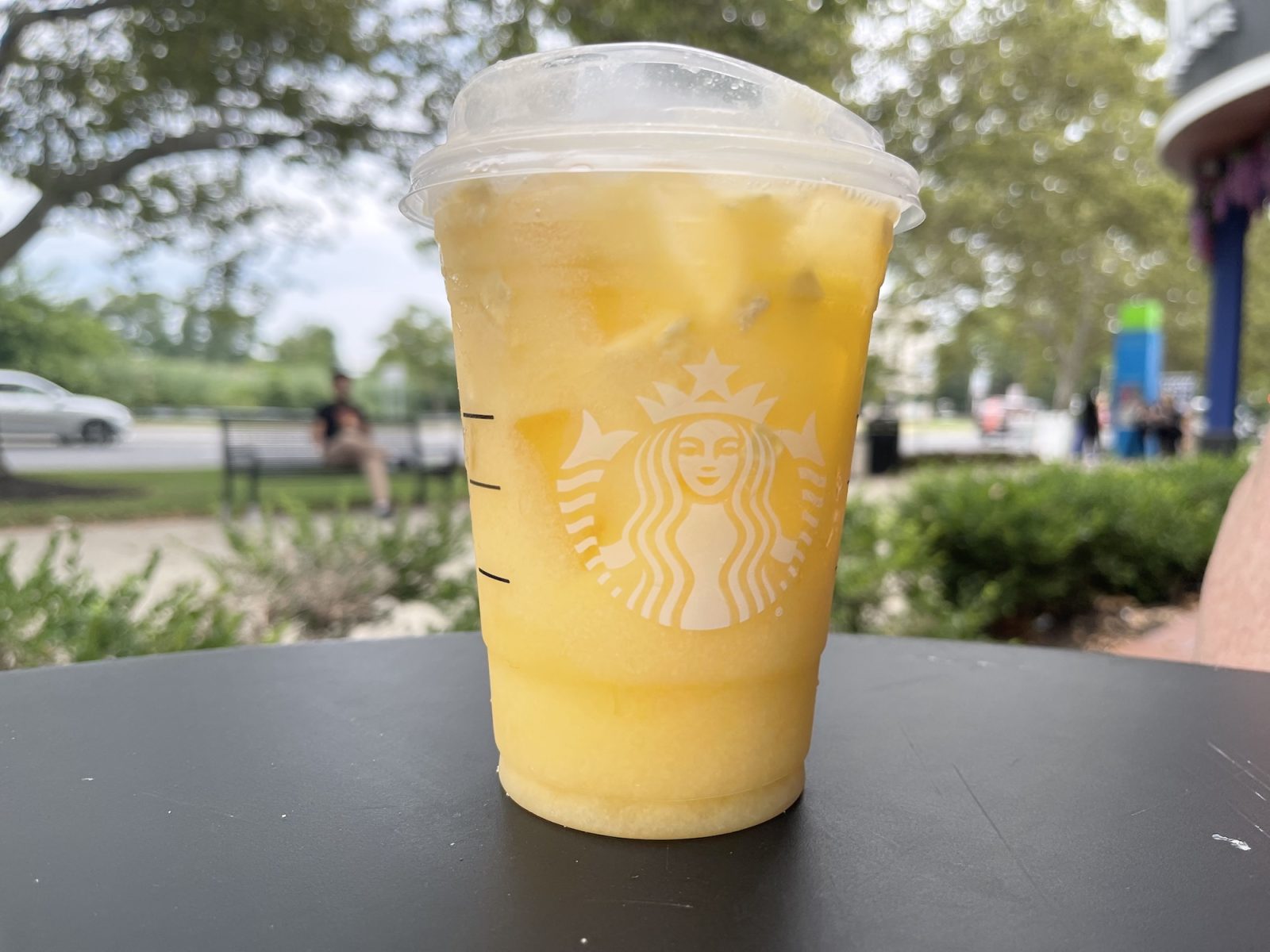 Due to its size, the Grande cup has become a go-to choice for many Starbucks regulars when ordering their favorite drinks.
Key Takeaways
Grande, a medium 16-ounce cup size, is a popular choice among Starbucks customers.
This size offers a versatile option for various drinks, both hot and cold.
Understanding the Grande cup size and its relation to other Starbucks sizes can enhance your coffee experience.
The Popularity of Starbucks Grande Cup
The Starbucks Grande cup size has become popular among coffee enthusiasts visiting this renowned coffeehouse chain. With its 16 fl oz (473 ml) capacity, the Grande offers a satisfying medium-sized beverage experience for customers.
One of the reasons behind the Grande cup's popularity is its versatility in serving both hot and cold beverages. This allows customers to enjoy their favorite Starbucks drinks in a size that is just right, whether they're sipping on a hot latte or indulging in a refreshing iced coffee.
Variety of Drinks Offered in Grande Size
Here are some popular drinks that customers can request in the Grande size, catering to various taste preferences.
Coffee-Based Beverages: Starbucks serves an extensive range of espresso-based drinks that can be ordered in the Grande size. Customers can enjoy classic drinks like lattes, flat whites, and macchiatos, crafted with espresso and steamed milk. The brewed coffee option provides an alternative for those who prefer a more traditional caffeine fix.
Cold Brews and Iced Coffee: Starbucks offers cold brews and iced coffee in the Grande size for individuals looking for a refreshing, chilled beverage. One of their seasonal favorites, the pumpkin cream cold brew, combines the flavors of autumn with the smoothness of cold brew coffee.
Most Popular Frappuccino Size
Frappuccinos: As a delightful fusion of coffee and dessert, Frappuccinos are perfect for individuals who crave a coffee with a sweet twist. Blended beverages like the caramel Frappuccino and the java chip Frappuccino can be customized to the customer's liking in the Grande size.
Teas and Refreshers: Starbucks also offers a collection of freshly brewed teas and refreshers in the Grande size to accommodate non-coffee drinkers. Tea options include green, black, and herbal varieties that can be ordered hot or iced. Refreshers, made with fruit and herbal infusions, provide a zesty and invigorating alternative to caffeinated beverages.
Smoothies and Specialty Drinks: For customers seeking something a little different, the Grande cup size accommodates Starbucks' assortment of smoothies and specialty drinks. From ristretto shots, which are rich and intense espresso shots, to blended smoothies with fruit and yogurt, there is something for everyone to enjoy.
In conclusion, the Starbucks Grande cup size offers a versatile range of coffee, tea, and specialty drinks, catering to different tastes and preferences. Whether it's an espresso drink to start the day, a refreshing iced coffee in the afternoon, or a soothing cup of tea to unwind, there's a Grande-sized beverage for everyone.
Starbucks Grande for Cold Beverages
A Grande-sized cold beverage delivers a satisfying amount of drink, hitting the sweet spot between the smaller Tall size (12 fluid ounces) and the larger Venti Cold size (24 fluid ounces). For those who want to indulge in an extra-large cold drink, Starbucks also offers the Trenta Cold size with a capacity of 31 fluid ounces, although it is only available for specific beverages like iced coffee and tea.
A Grande serving typically contains two shots of espresso diluted with water and poured over ice when it comes to iced coffee.
For those preferring a refreshing alternative to coffee, Starbucks also offers a wide range of cold teas, lemonades, and iced tea infusions.
In summary, the Starbucks Grande cup size for cold beverages provides a generous and satisfying serving without being overly large.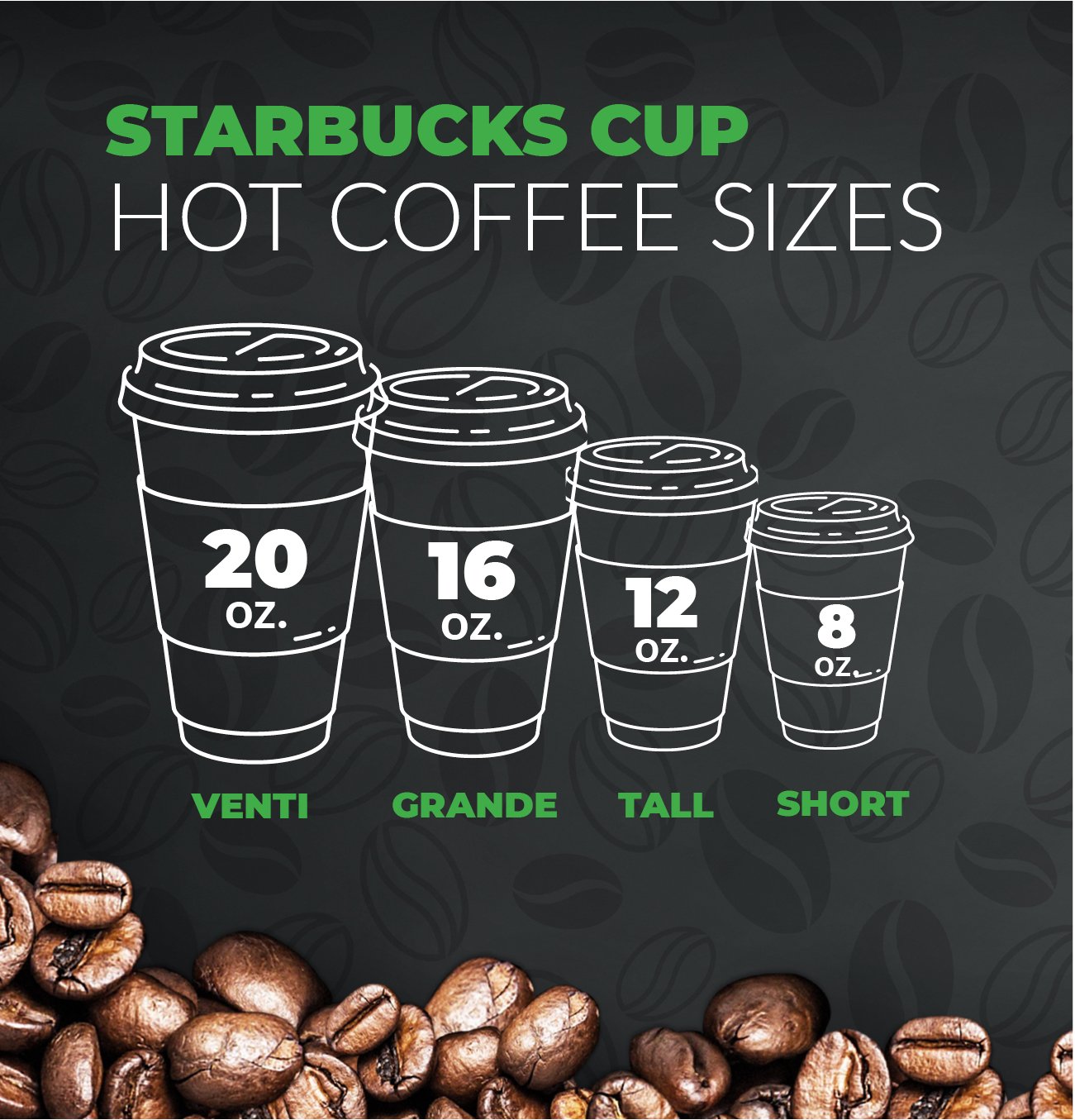 Understanding the Starbucks Cup Sizes
Starbucks offers a variety of cup sizes, catering to the diverse preferences of its customers. The sizes range from the smallest, "Demi" (3 ounces) to the largest, "Trenta" (31 ounces), for cold beverages. This section will explore the different cup sizes, focusing on the Grande cup size.
The Grande is one of the most popular choices amongst Starbucks patrons and is considered the medium size. It holds 16 ounces of liquid, making it a suitable option for those who want a substantial amount of coffee without going for the largest sizes.
The "Short" cup holds 8 ounces compared to the other sizes, while the "Tall" option measures 12 ounces. These sizes are used for hot drinks, although a Tall size is available for cold drinks as well.
The "Venti" size can hold 20 ounces for hot beverages and 24 ounces for cold drinks.
The smallest option, "Demi," is typically used for espresso shots and contains just 3 ounces of liquid. On the other hand, the "Trenta" is the largest cup size offered by Starbucks and is exclusive to cold drinks.
It can hold up to 31 ounces of beverage, providing the maximum refreshment for those craving a significant caffeine boost.
Starbucks Grande vs Other Cup Sizes
Starbucks offers a variety of cup sizes to cater to different customer preferences and beverage options. The Starbucks Grande cup size, which means "large" in Italian, is considered as the medium size in the lineup.
Compared to the Grande, Starbucks has smaller and larger cup sizes, each serving a specific purpose. The smaller sizes include the Demi, Short, and Tall cups. The Demi is the smallest size, designed for espresso shots, holding 3 fluid ounces (89 ml). The Short cup is an 8-fluid ounce (237 ml) option, suitable for a quick coffee or smaller caffeine intake. The Tall cup is a bit larger, with 12 fluid ounces (355 ml) capacity, serving as a small-sized option for customers.
On the larger side, Starbucks offers the Venti and Trenta cup sizes. The Venti is available in two variations: hot and cold drinks. The Venti Hot holds 20 fluid ounces (591 ml), while the Venti Cold has a 24-fluid ounce (710 ml) capacity to accommodate ice.
The largest cup size available is the Trenta, with a capacity of 31 fluid ounces (917 ml), typically reserved for iced teas and other cold beverages.
Here is a summary of Starbucks cup sizes:
Short: 8 fl oz (237 ml)
Tall: 12 fl oz (355 ml)
Grande: 16 fl oz (473 ml)
Venti Hot: 20 fl oz (591 ml)
Venti Cold: 24 fl oz (710 ml)
Trenta: 31 fl oz (917 ml)
In conclusion, the Starbucks Grande cup size holds a middle ground in the range of cup sizes offered, providing a medium-sized option for customers. The variety of sizes available ensures that customers can find the perfect cup size for their beverage and caffeine needs.
Frequently Asked Questions
How many ounces are in a Grande cup?
A Grande cup at Starbucks holds 16 ounces (oz.).
What is the difference between Grande and Venti sizes?
The key difference between Grande and Venti sizes is the amount of liquid they hold. A Grande cup size holds 16 oz., while Venti cups hold 20 oz. for hot drinks and 24 oz. for cold drinks.
How do Starbucks cup sizes compare in milliliters?
In terms of milliliters, the Starbucks Grande size measures 450 ml. To put this in context, the Short size has 240 ml, the Tall size has 360 ml, the Venti size has 590 ml (710 ml for cold drinks), and the Trenta size has 920 ml.
What is the price of a Grande drink?
The price of a Grande drink varies depending on the type of beverage and location. Generally, the starting price of a Starbucks Grande beverage is around $3.45 to $4.45. For specific menu items and pricing, it is best to check with your local Starbucks.
Are Frappuccinos available in Grande size?
Yes, Frappuccinos are available in Grande size. Starbucks offers Frappuccinos in multiple sizes including Grande (16 oz.), providing customers a medium option for their cold, blended beverages.
Does Grande size vary by beverage type?
The Grande size is consistent across beverage types, always holding 16 ounces. However, it is worth noting that the Venti size differs in volume between hot (20 oz.) and cold (24 oz.) beverages.