Can you count on Dunkin' to bring out treats around special holidays? Yes, you can! Brownie Batter Donuts and Brownie Batter Swirl. Dunkin' Valentine's 2023, LET'S GO!
Dunkin' will launch some super-special treats even earlier than usual this year just in time to celebrate Valentine's Day.
Here's everything you need to know about this year's Dunkin' Valentine's Takeover 2023 menu scheduled to launch February 1st, 2023.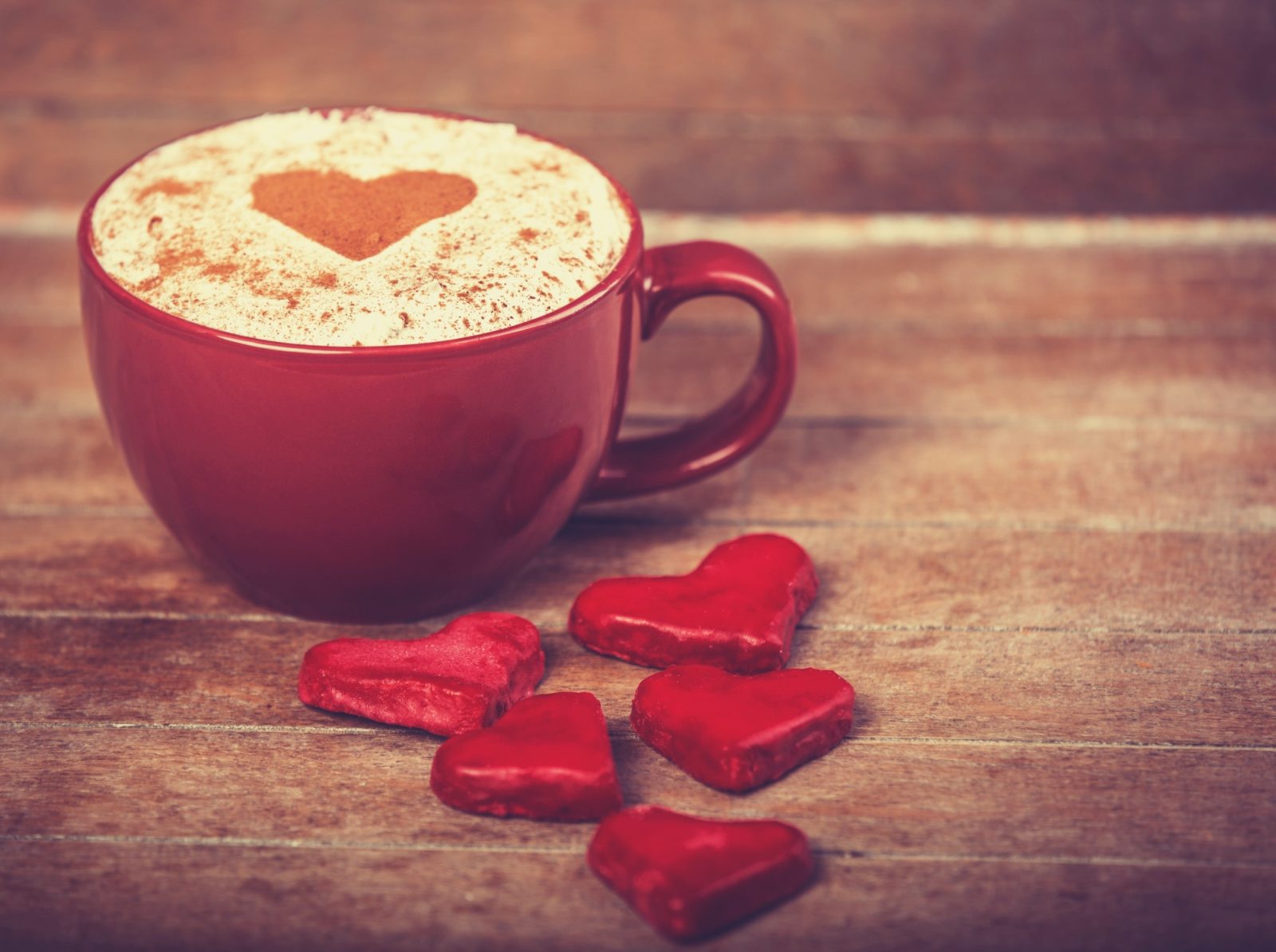 Dunkin' Valentine's 2023 Has Come to Dunkin' Early!
There is one special treat in particular that Dunkin' fans don't have to wait for.
In fact, for many Dunkin' fans, it may feel like Valentine's Day has come early—because Dunkin's beloved Brownie Batter Donut is back earlier than ever and staying on the menu through February 21!
Now that's what we call a Valentine's Day treat!
If you haven't tried the Brownie Batter Donut yet, you're seriously missing out.
This donut is a chocolate lover's dream. It features chocolatey brownie-flavored buttercream filling and is topped with chocolate icing and sprinkles. It would be a sure sign of love for any chocoholic to receive.
Drumroll, Please!
Great news for longtime Dunkin' lovers, because it's the famous heart-shaped Cupid's Choice Donut that may be making a comeback.
And you might be able to get your eager hands on it as early as February 1st, the start date for this year's Valentine's Dunkin' Takeover.
Its Bavarian Cream Filling + Strawberry Frosting is definitely something donut fans everywhere long for.
Love Is in the Air with Brownie Batter Swirl and Signature Latte
Love is definitely in the air already at Dunkin', and its loyal customers are being rewarded big time.
The Brownie Batter Donut isn't the only new BROWNIE flavor you can get your hands on.
This year, the Valentine's Day Dunkin' takeover also includes the all-new Brownie Batter Swirl and Brownie Batter Swirl Signature Latte!
The new Brownie Batter Swirl and Signature Latte is guaranteed to warm up even the coldest of Valentine hearts.
Bold espresso infused with brownie batter flavor will bring a jolt of Valentine's vibes like no other – that can only be found at Dunkin' this February.
Stay tuned for our Brownie Batter Signature Latte review.
The Heart Wants What It Wants – No Dunkin' Pink Velvet In 2023
Some fans are not happy with this year's Valentine's menu. All their hearts want is a comeback of the Pink Velvet Macchiato from last year's Dunkin' Donuts takeover.
Will Dunkin' Donuts respond to all the requests for it on social media?
Not happening in 2023.
Dunkin' didn't get the memo on this one!
In the meantime, there are still sweet pink drinks available on the menu—such as the strawberry dragon fruit refresher—that will get you in the mood for love or at least make for a good photo opportunity.
Love Bacon More Than You Love Donuts?
If something super sweet is not the way to your heart, Dunkin' has still got your back.
Get in on the Valentine's action with these new savory treats for 2023.
Sweet Black Pepper Bacon: Dunkin's deliciously caramelized bacon featuring a Sweet Black Pepper seasoning. It comes in a convenient sleeve, perfect for on-the-go snacking or in the Sweet Black Pepper Bacon Breakfast Sandwich. Paired with any hot or iced drink on the menu, it's a match made in Dunkin heaven.
Dunkin' Donuts Stuffed Biscuit Bites: Bacon, scrambled eggs, and cheddar cheese wrapped in a tasty biscuit dough. And they come two to an order, so you can share the deliciousness with a lucky loved one.
It's clear that Dunkin' has made sure to have something for everyone this year.
If you want to show someone you love them, nothing says "I love you" like the 2023 takeover menu!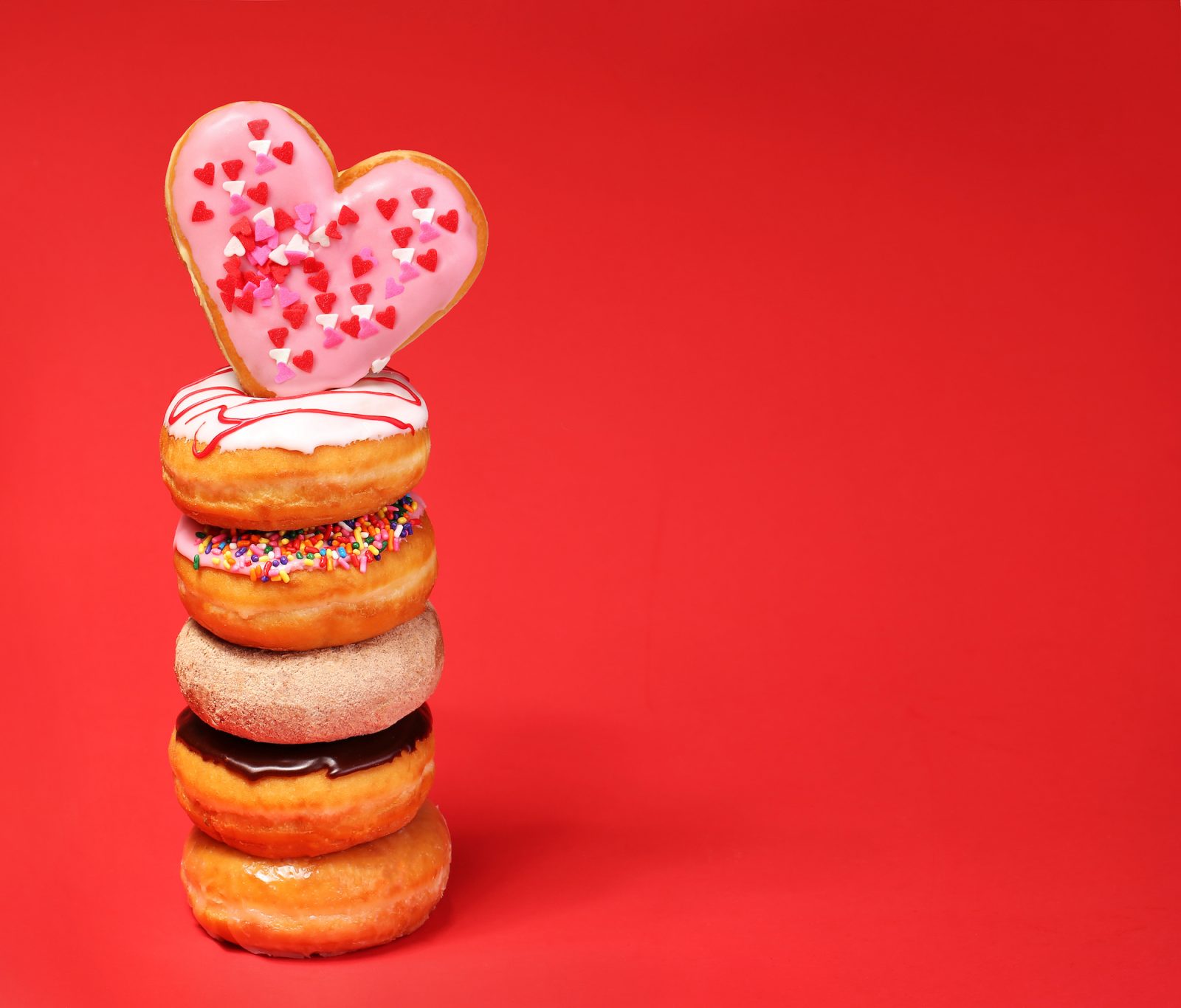 Date Night Covered
Dunkin' has you covered this Valentine's with few cheap date ideas.
If the excitement leading up to the big day is leaving you sleep-deprived, Dunkin' is here to help. Their new drink menu is just what you need to fuel a night of romance with your valentine.
This year's Dunkin' menu includes the chain's darkest brew yet. It's called Dunkin' Midnight. It's a deep, wealthy espresso mix with notes of bittersweet chocolate and an intensely dark end.
Here's hoping your date for Valentine's is just as mysterious and satisfying.
Need a caffeine hit but not into coffee? There are plenty of other options available.
They just might not be your usual go-to.
Why?
During the Valentine's Takeover, DD starts its move to Pepsi. All stores will be required to have the following products: Pepsi, Pepsi Zero, Mountain Dew, Starry, Blue Gatorade, Tropicana Orange, and Apple Juice.
Pepsi is not the only beverage making its way into Dunkin' stores. Rockstar Energy Drink will be replacing Monster as the energy drink option.
We know change is hard, but stay strong like Dunkin's new coffee and you'll be fine.
The Takeover Takeaway
So there you have it! The lowdown on the Dunkin' Valentine's 2023 takeover. It may not have pleased everyone, but most Dunkin' fans seem happy to see their favorites return.
Whether you are into coffee while making popsicle stick Valentine crafts, or you just need to treat a friend, choose something new from the Dunkin' Valentine's Day takeover menu!