Every true coffee lover knows there's never a bad time for a coffee. Adults are defying the "it's too late for coffee" myth our parents told us by drinking exciting boozy coffee cocktails.
Coffee cocktails are the perfect blend of fun, different, and sophisticated. Not to mention, they can be enjoyed any time of the day, from a boozy Sunday brunch to an evening nightcap.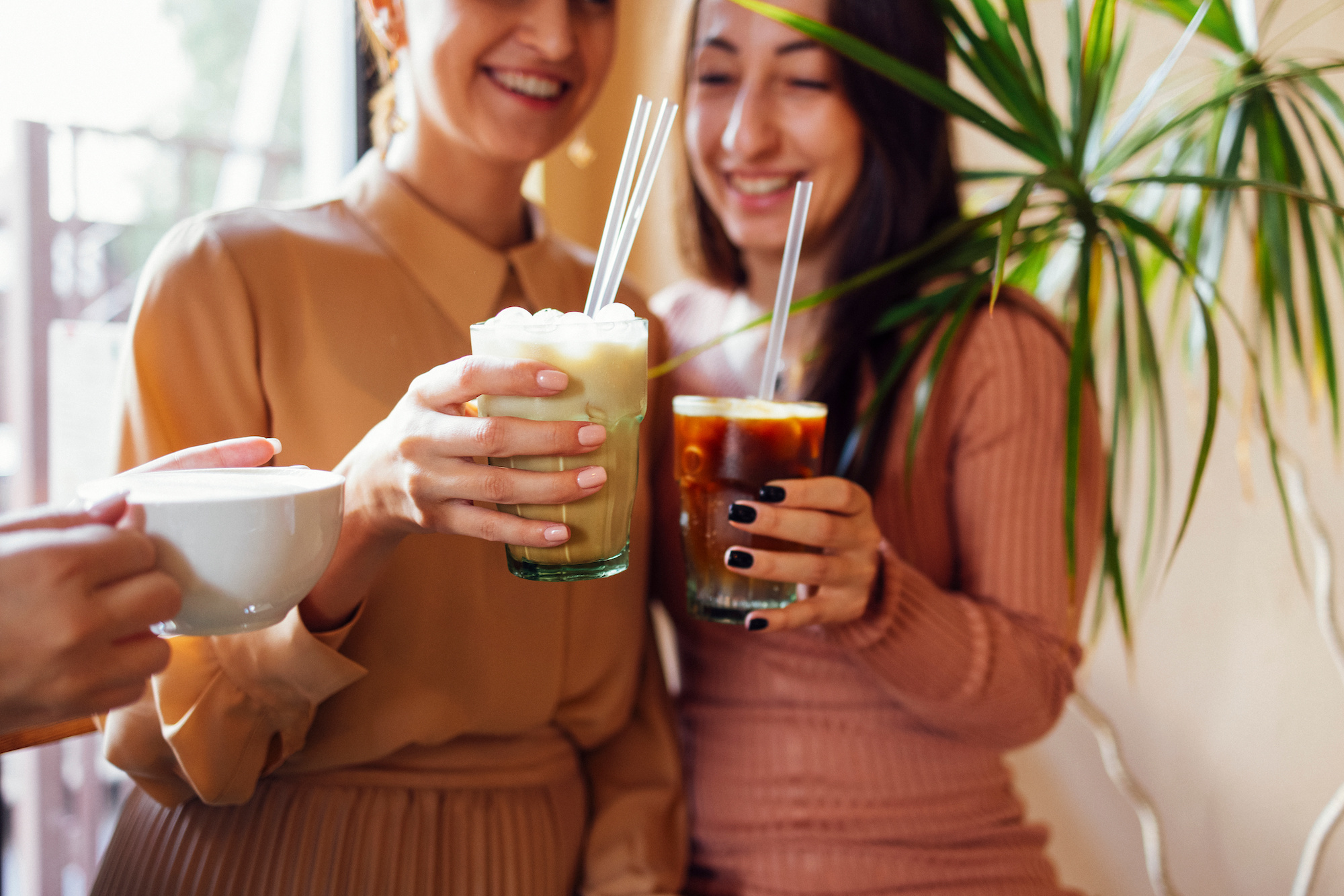 Never made a coffee cocktail before? You're in the right place.
Check out these 6 best coffee cocktails to make at home.
Although these simple and easy recipes are quick and easy, they certainly do not compromise taste or enjoyment.
6 Boozy Coffee Cocktails
Espresso Martini
Since its invention in the 1980s, the Espresso Martini has remained a classic coffee cocktail.
This smooth and classy drink is suitable for nearly any occasion. Not to mention, it's a breeze to make!
Fire up your espresso maker to brew 1 ounce of espresso for this recipe. If you don't have an espresso maker, you can also substitute with cold brew concentrate. You'll also need vodka, coffee liqueur (Kahlua), and simple syrup.
In just three simple steps, you'll have the perfect Espresso Martini.
Fun fact: If you've ever ordered an Espresso Martini at a restaurant, you may have noticed the "three coffee bean" garnish. While you might have thought these were just decorative, did you know they actually have a history?
Tradition holds that these three coffee beans represent health, wealth, and happiness!
White Russian
A White Russian is one of the easiest coffee cocktails to whip up at home. This drink began as the "Black Russian", a similar drink enjoyed without the cream.
The addition of heavy cream adds an enhanced level of smoothness to this drink while masking the harsh alcohol taste.
To make a White Russian, all you'll need is vodka, Kahlua, and a splash of heavy cream.
Starbucks Iced Coffee Cocktails
Love Starbucks coffee?
Try their Iced Coffee Cocktail recipe at home.
Although they recommend using Starbucks Breakfast Blend coffee in this recipe, you could certainly substitute it with any of your favorite roasts.
This cold coffee cocktail includes just four simple ingredients: vanilla or caramel vodka, ice, coffee, and heavy cream.
Note: If you want the creaminess without the dairy, sub heavy cream for almond, soy, or coconut milk.
If you're looking for a time-saving hack, try using Starbucks premade iced coffee beverages from the grocery store in this recipe.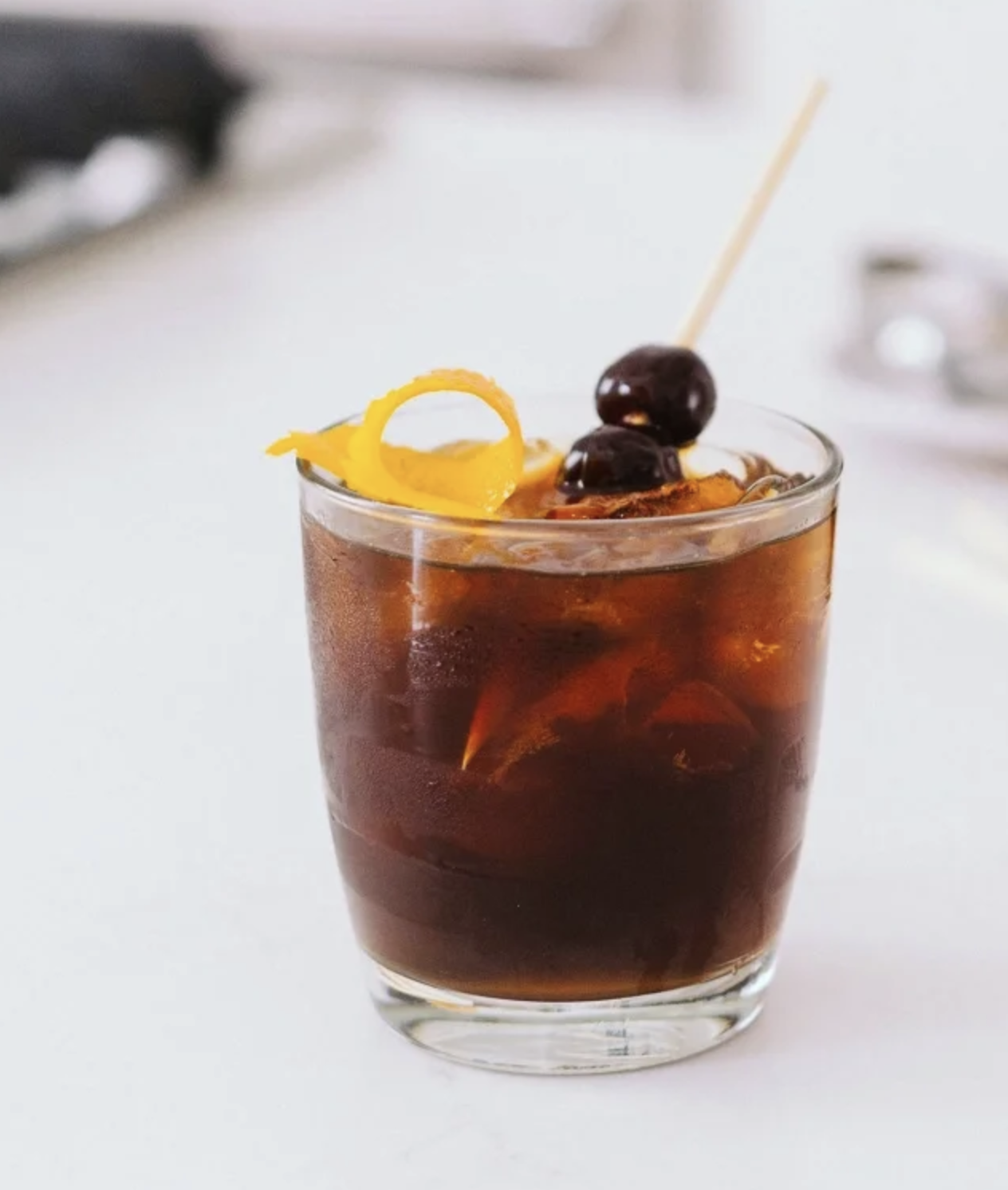 Irish Coffee
Irish Coffee is a go-to warm cocktail to make at home.
To make Irish Coffee, you'll need brown sugar, freshly brewed hot coffee, Irish Whiskey, and lightly whipped heavy cream.
There are many variations of Irish Coffee, but most stick to this basic ingredient combination.
When making this iconic cocktail, be sure to use a heat-resistant glass or mug.
What's great about this Irish Coffee recipe is you can use any type of coffee roast you have on hand!
Mexican Coffee
If you're more into tequila than vodka, you'll want to try a Mexican Coffee Cocktail. Mexican Coffee is made using only three ingredients: coffee, tequila, and Kahlua.
For a fancy topping, complete your Mexican coffee with whipped cream, ground cinnamon, and a cinnamon stick.
Not only is this cocktail great for tequila lovers, but it's also the perfect holiday drink for a cold winter night.
P.S. For a richer taste, use a Dark Sumatra blend for this cocktail.
Espresso Margarita
You've probably heard of an Espresso Martini before now, but an Espresso Margarita is even more unique. An Espresso Margarita is made with a blend of coffee liquor, Triple Sec, and tequila blanco.
This drink is strong, so be prepared! While this may sound like an unusual blend of flavors, it works.
Unlimited Possibilities for Coffee Cocktails
From iced coffee cocktails to warm Irish coffees, there are endless possibilities when it comes to creating coffee cocktails.
While these 6 best recipes serve as a great starting point, there's lots of room to explore with your own creations.
Think you've created a new coffee cocktail masterpiece?
Share by leaving a reply below!