Ready-to-drink (RTD) and canned coffee beverages are the perfect choices to get your caffeine fix if you're short on time.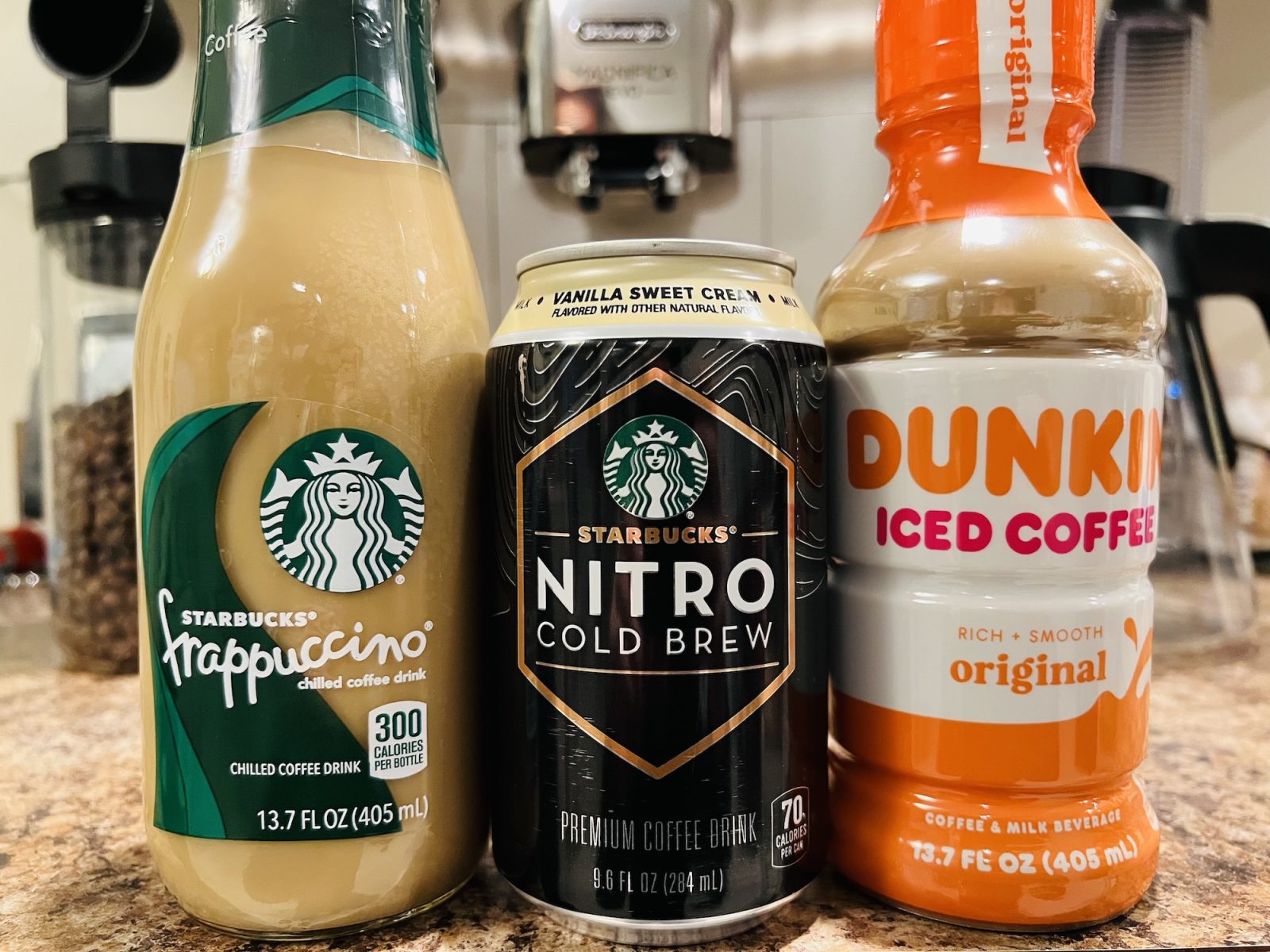 Don't have time to wait for a handcrafted coffee beverage?
Pick up a ready-to-drink coffee drink at your local convenience store, gas station, or grocery store. Or purchase them in advance while grocery shopping to make your mornings easier.
Think you'll compromise flavor at the expense of time? Think again! Ready-to-drink coffee beverages come in plenty of varieties, ranging from nitro cold brew to sweet cream flavors.
No matter how you enjoy your coffee, there are options for everyone. Check out these grab-n-go options for every coffee drinker.
Black and Unsweetened Coffee Drinks
If you drink your coffee black, you'll have lots of choices for ready-to-drink coffee beverages. Skip the cream and sugar while still getting the boost of energy you're looking for!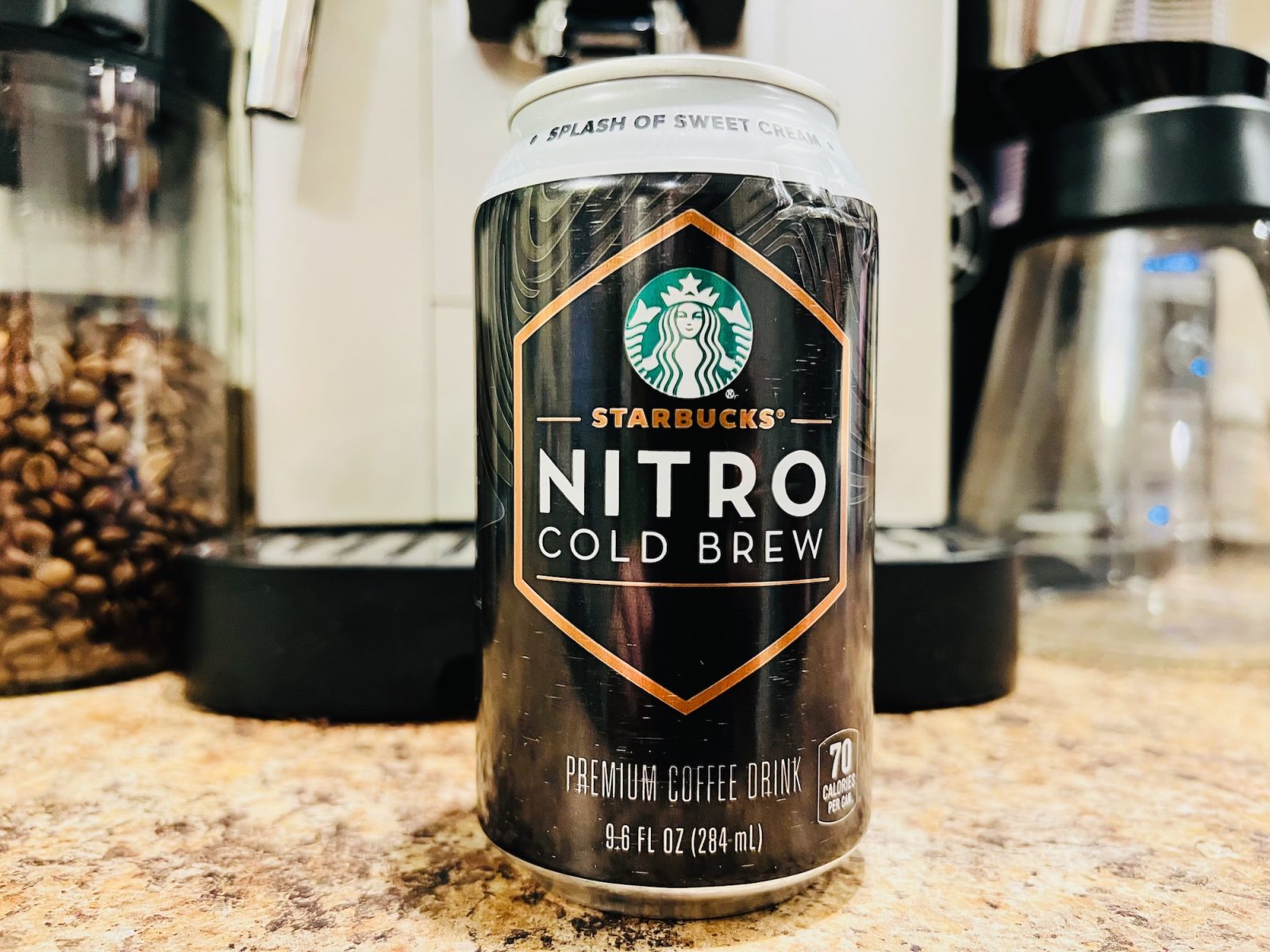 Starbucks Unsweetened Nitro Cold Brew offers a super smooth coffee drink in a 9.6-ounce can that's perfect to take no matter where you're headed.
Each can contains only 10 calories and no sugar and is infused with nitrogen, which means you'll enjoy a smooth and creamy coffee drink right after opening.
If you're extra health-conscious, you might also like the RISE Brewing Co. Original Nitro Cold Brew Black Coffee. This drink is quite similar to the Starbucks version but is USDA organic.
You're likely to find this at health food stores like Sprouts or Whole Foods Market.
Keto Coffee Drinks
The keto diet has gained lots of popularity in the last couple of years! If you're following a ketogenic diet, there are several ready-to-drink coffee beverages that contain healthy fats to keep your body fueled.
Kitu Super Coffee drinks each contain 200 milligrams of caffeine, 10 grams of protein, and no added sugar. Made with MCT oil, these are the perfect drinks to help you stay on track with your diet.
Not to mention, they're available in delicious flavors such as Vanilla Latte and Cinnamon Roll.
If you're looking for a keto coffee drink you can grab at almost any store, the Bang Keto Coffee Cookies & Cream drink is a great choice. You may find this drink in with the energy drinks, but don't be fooled.
These canned coffee beverages can help you reach your daily protein goals, with 20 grams of protein per can and only five carbohydrates.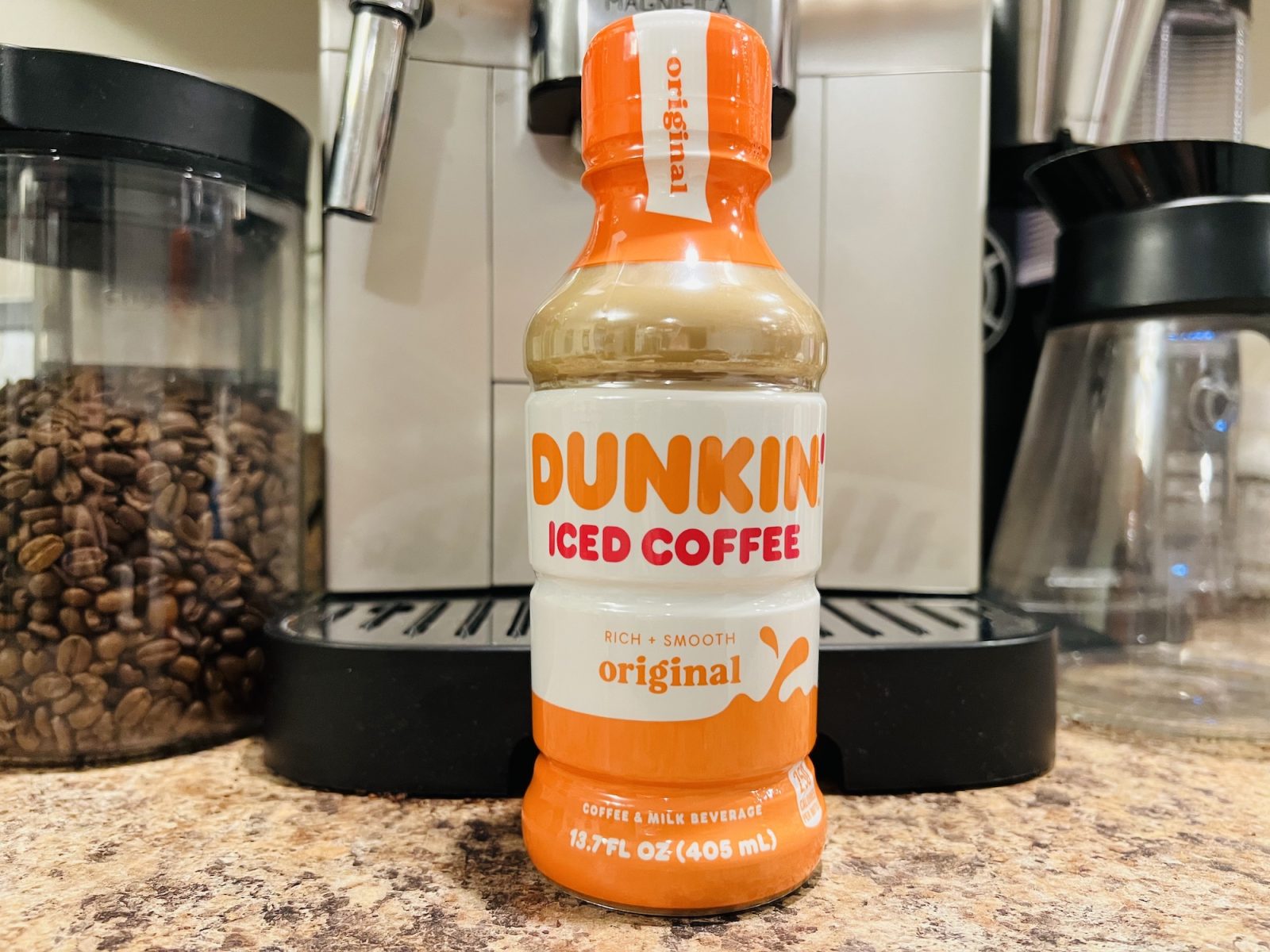 Creamy Iced Coffee Drinks
In the mood for a classic iced coffee, complete with cream and sugar?
Try the Dunkin' Original Iced Coffee for a rich and smooth flavor you know and love. Each bottle contains 171 milligrams of caffeine too!
In addition to the original flavor, other varieties include Mocha Iced Coffe and French Vanilla Iced Coffee.
Not only can you purchase these right from the cold case at any Dunkin', but you can also find these drinks at most convenience stores and grocery retailers.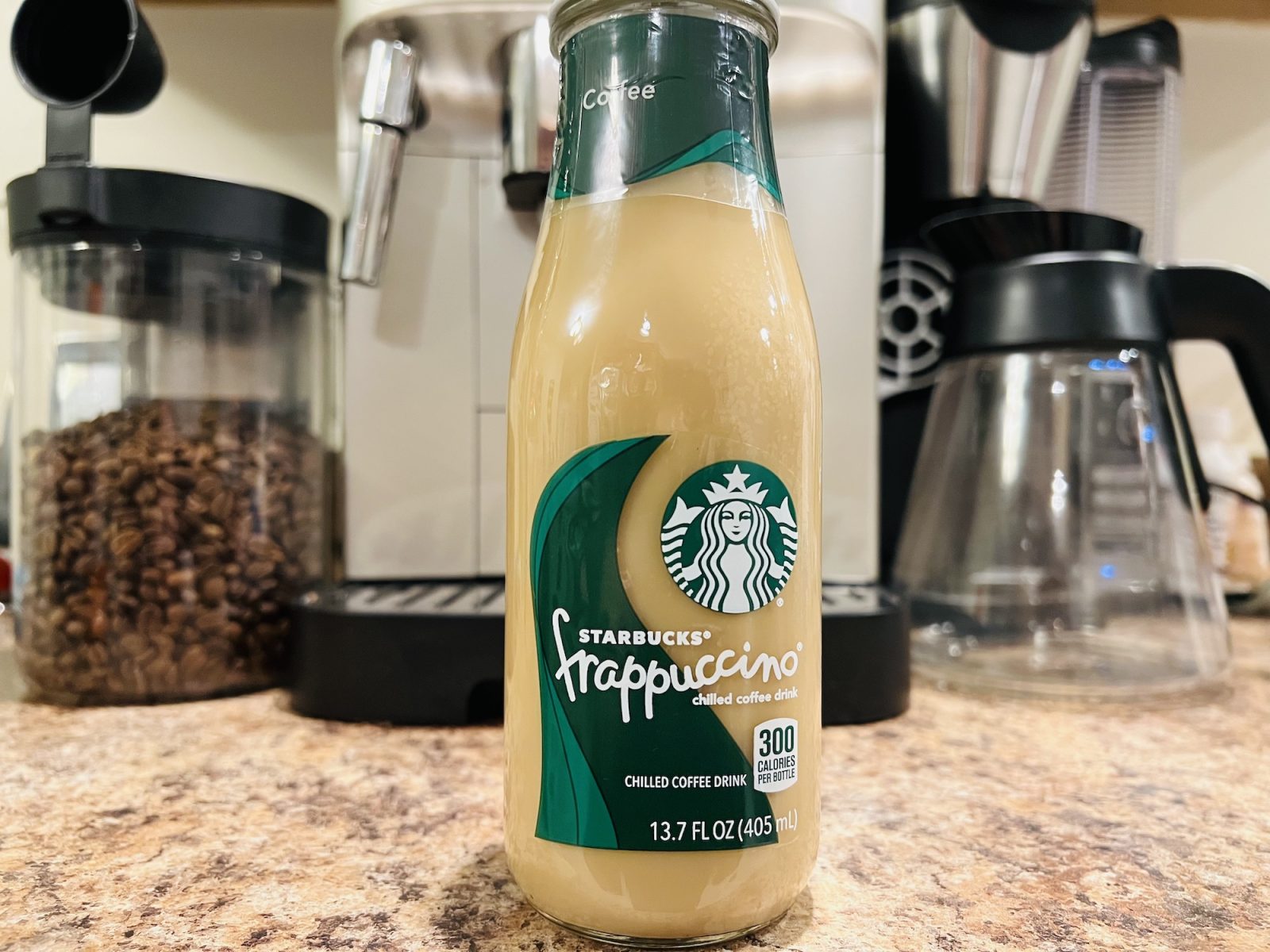 Can't find the Dunkin' Iced Coffees? Starbucks Frappuccino Iced Coffees are comparable and also come in a variety of flavors. These iced coffees are slightly sweeter than the Dunkin' varieties, so keep that in mind when making your selection.
Both of these drinks can be enjoyed right from the bottle or poured over ice.
Dairy-Free Coffee Drinks
If you're lactose intolerant or dairy sensitive, you can still enjoy plenty of options for ready-to-drink coffee beverages. One popular choice is the RISE Brewing Co. Oat Milk Nitro Cold Brew Latte available in a 7-ounce can. Using oat milk instead of traditional dairy milk, you don't have to sacrifice creaminess to enjoy a dairy-free coffee drink.
Each can contains 70 milligrams of caffeine — the perfect amount to start your day without feeling jittery.
Although they may be harder to find in-store, High Brew also offers great flavors of their dairy-free cold-brew drinks including toasted coconut and bourbon vanilla latte.
You'll find High Brew sold at Wegmans, Whole Foods, and online directly from the company's website.
Espresso Coffee Drinks
If you prefer the taste of espresso over traditional coffee, try the Starbucks Tripleshot Energy coffee drinks. These extra-strength canned coffee drinks contain an impressive 225 milligrams of caffeine per can, which is far more than most available ready-to-drink coffees. Several delicious flavors are available including cafe mocha, caramel, and vanilla.
This is also a great option if you're seeking a larger coffee to sip throughout the day.
High Brew Coffee also offers a comparable double espresso drink, though this one only contains 140 milligrams of caffeine.
Find Your Favorite Ready-to-Drink Coffee
Ready-to-drink coffees offer convenience, portability, and flavor for every coffee lover.
With so many brands and flavors to choose from, you certainly won't run out of variety.
Not to mention, cold coffees are smooth and refreshing.
Give these best premade coffee drinks a try to find your favorite!