Do you love ordering an espresso martini when dining out or visiting bars? If so, you're in luck. Making this delicious Starbucks Espresso Martini Recipe at home is easier than you'd think.
An espresso martini is a versatile drink that can be enjoyed as an after-dinner treat or even as a drink to serve at parties.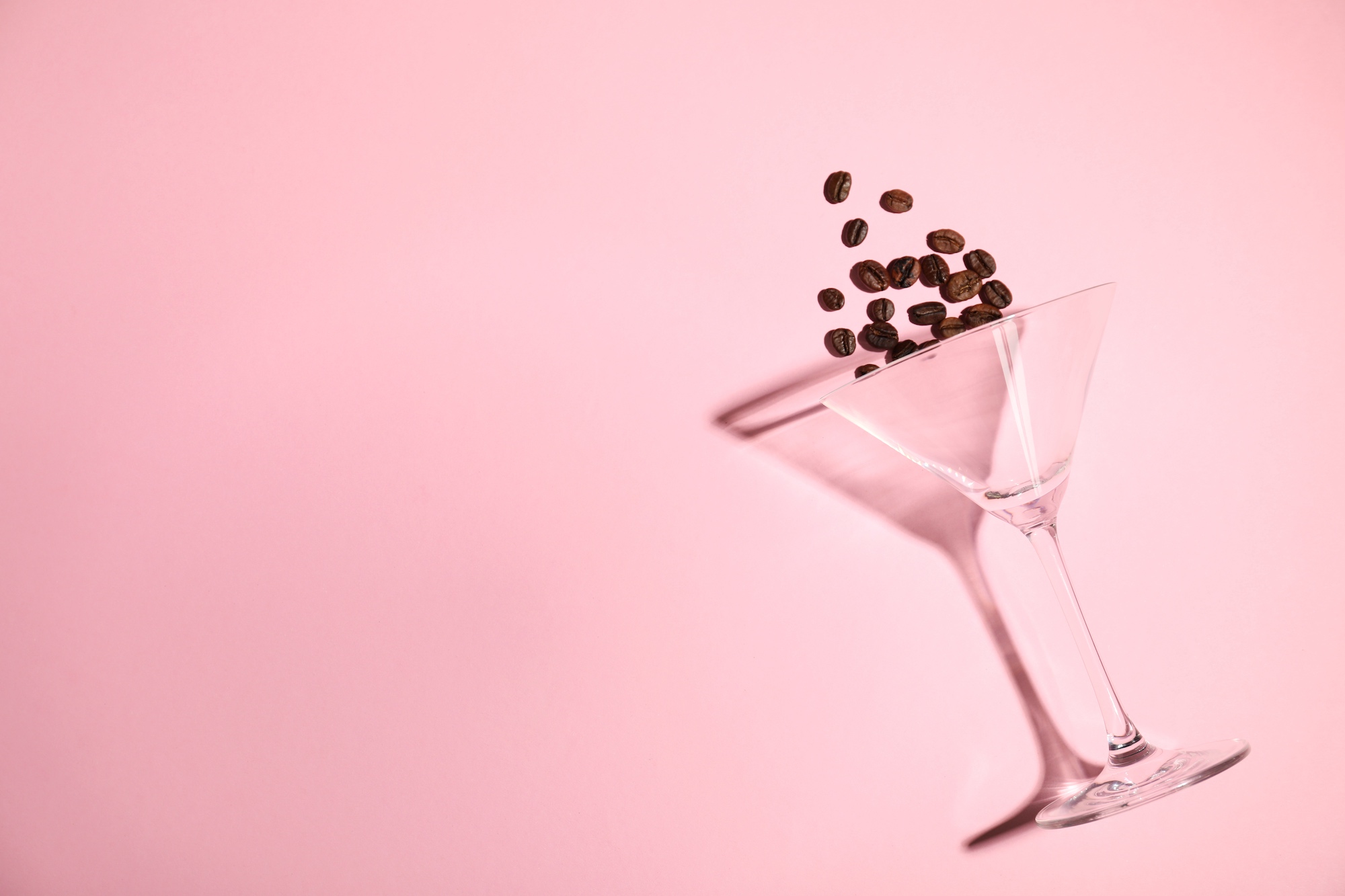 If you love coffee, why not enjoy it in a boozy form?
Have you wondered how to make a delicious espresso martini at home? As always, your favorite coffee chain Starbucks has you covered. Starbucks has developed a simple Starbucks espresso martini recipe that makes enjoying this famous coffee cocktail at home a breeze.
In just a few simple steps, you'll become a mix between a bartender and a barista in no time!
Between this recipe and the other best coffee cocktail recipes to make at home, you'll never run out of new ways to enjoy coffee and alcohol combined.
Ingredients You'll Need
Before you can get to the good part (enjoying your delicious Starbucks espresso martini), you'll want to ensure you have all the ingredients needed for this recipe. Here's what you'll need:
2 TBSP Starbucks Espresso Roast
4 TBSP Vodka
2 TBSP Coffee Liqueur
Ice Cubes
Optional: 3 whole coffee beans for garnish
Note: This recipe makes 1 Starbucks espresso martini that contains 4 TBSP of vodka (equivalent to one shot). If you're making a batch of espresso martinis for a group, you'll need to adjust the recipe measurements accordingly.
P.S. If you've ordered an espresso martini at a restaurant, you may have noticed it's garnished with three, whole coffee beans. If you're making this at home for yourself, this step is optional.
However, if you're serving this coffee cocktail at a party, it might be worth adding this nice touch. Although the three whole coffee beans on an espresso martini are decorative, they also symbolize health, wealth, and happiness.
Steps to Make Starbucks Espresso Martini Recipe
Making this Starbucks Espresso Martini Recipe takes only a few simple steps.
Step 1
First, prepare one shot (2 TBSP) of freshly brewed espresso using Starbucks' espresso roast. It's important to do this as the first step in making your martini, as this will allow time for the espresso to cool before you make your cocktail.
Ideally, your espresso should be made in an espresso machine.
However, if you don't have a machine you can still enjoy this recipe. As a substitute, use strong cold brew coffee or coffee concentrate in replace of espresso.
Step 2
Combine vodka, coffee liqueur, ice, and espresso in a cocktail shaker. Shake well, at least 10 times until fully combined. Using a strainer, strain the mixture over a chilled cocktail glass.
Hint: If you enjoy the flavors of chocolate and coffee combined, you can substitute chocolate vodka for traditional vodka in this step.
Step 3
If you're in a rush, stick your espresso in the fridge or freezer for a few minutes to help it chill faster. Once in a cocktail glass, garnish with three coffee beans desired.
That's it!
Your espresso martini is now ready to enjoy.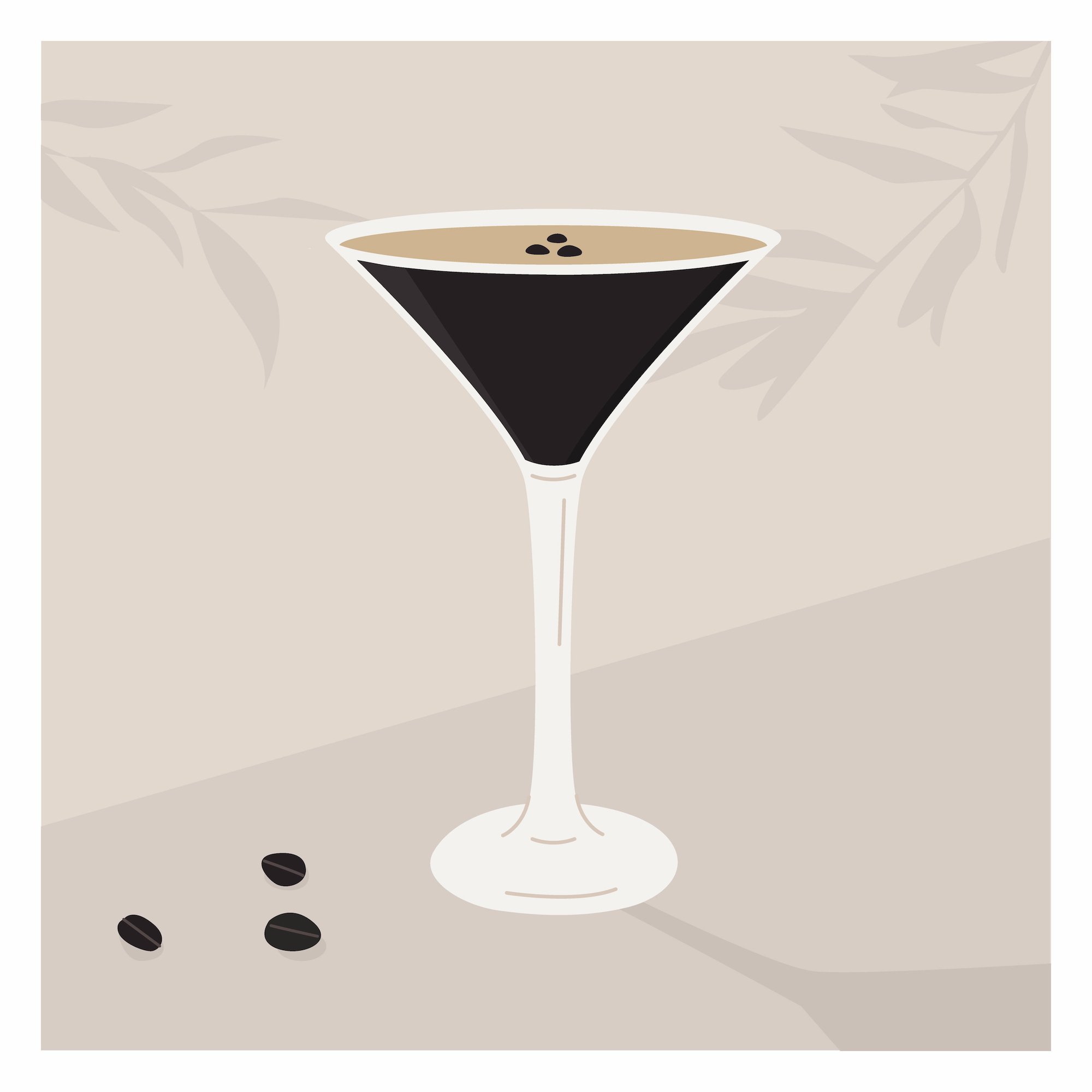 Starbucks Espresso Martini Recipe: FAQs
Q: What brand of coffee liqueur should I use for this recipe?
A: Any brand of coffee liqueur can be used in this recipe. Some commonly recognized brands include Kahlua and Tia Maria.
Q: Do I need to use vodka in an espresso martini?
A: A classic espresso martini is made with vodka. You can substitute other alcohol, such as rum, however, this will alter the taste of the drink.
Q: How can I make my espresso martini creamy?
A: If you prefer a more creamy coffee cocktail, you can add a splash of cream or consider adding Bailey's Irish cream to your cocktail recipe.