The Apple Crisp Macchiato was unveiled in Starbucks stores nationwide on August 24th. The newly anticipated Macchiato accompanies the top-selling Pumpkin Spice Latte (PSL) and other fall pumpkin flavors on the new fall menu. We finally got our hands on this break-out apple coffee, and here's our Apple Crisp Macchiato review.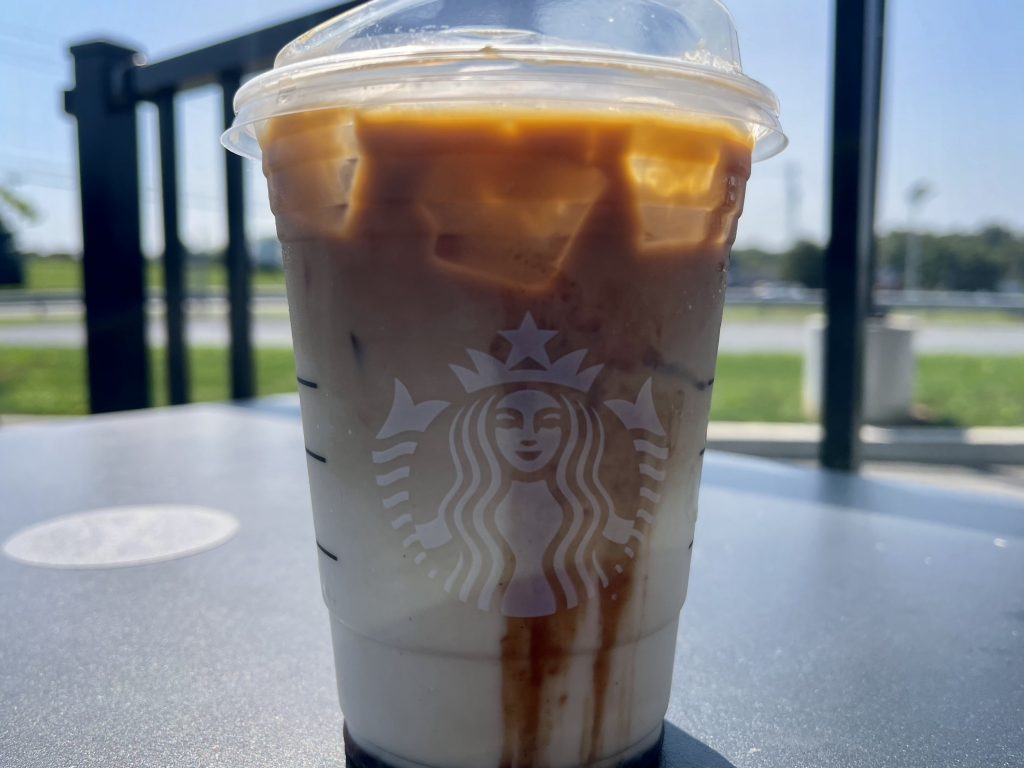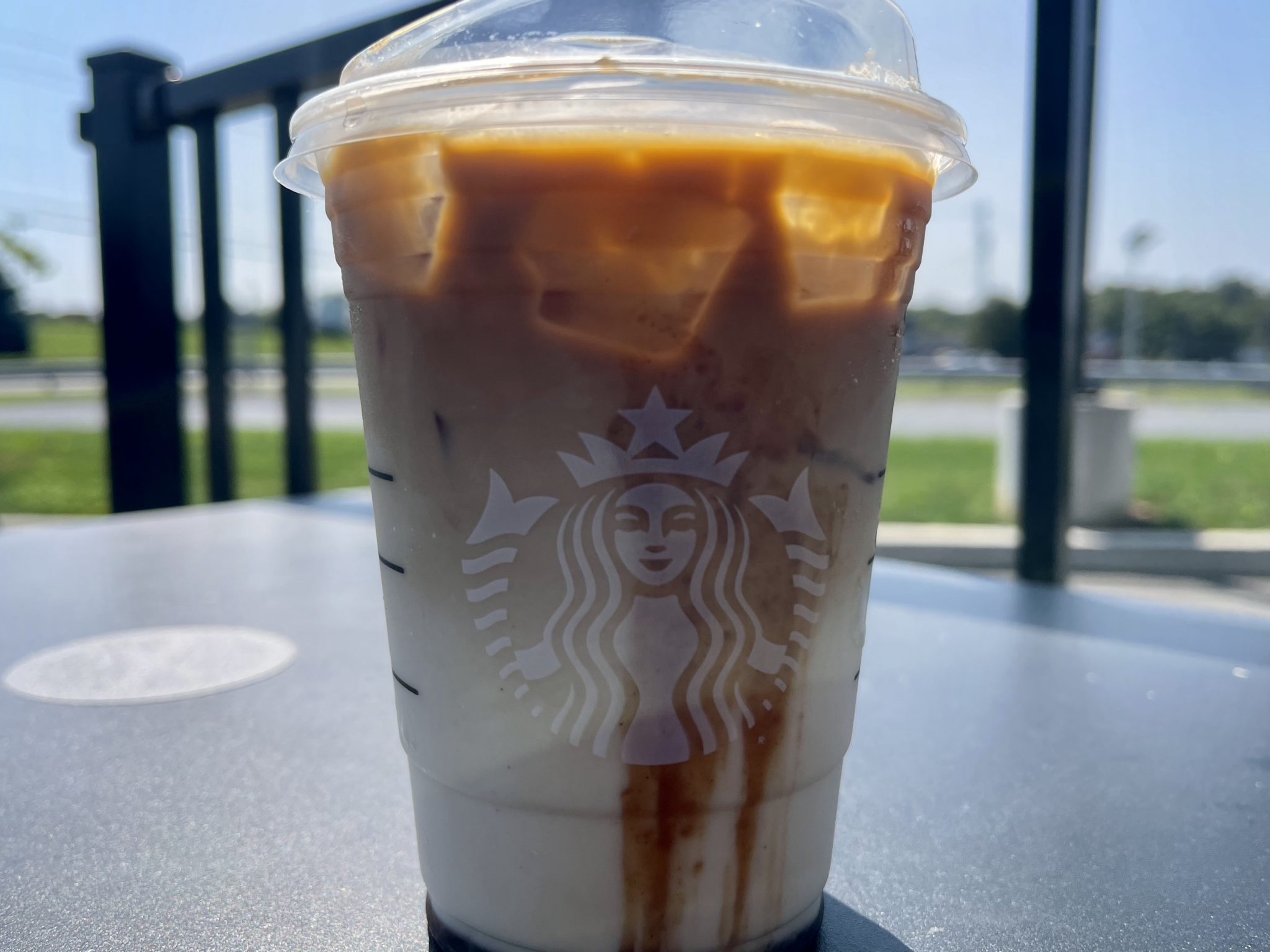 Ordering the Apple Crisp Macchiato
Our first trip to Starbucks since the launch of the fall menu was quite chaotic. Inside the store, customers stood shoulder-to-shoulder, and the drive-thru line was wrapping clear around the building, not once, but twice! We also noticed this particular location was closing at 1 PM on a Thursday! The harsh reality is that Starbucks is STRUGGLING with staffing issues! Four baristas working all areas, drive-thru, online orders, and orders placed in-store show exactly why Starbucks needs employees!
Be Patient, Leave a Tip
If you don't want to miss part of your day, we recommend placing your order through the Starbucks app. After doing just that, we waited nearly 25 minutes before our new Macchiato was ready. Take our advice; order through the app, be patient (it's not their fault, leave a tip), and enjoy a fantastic Macchiato!
Iced Macchiatos vs. Hot Macchiatos
The word "Macchiato" comes from the Italian words macchiata (meaning stained) and Caffe (meaning coffee).

Hot Macchiatos
A hot Macchiato requires more skill and usually contains steamed milk, espresso shots, and an added layer of milk foam that floats on top. A hot Macchiato has a very similar make-up to a cappuccino but contains less milk foam. If you've never had a classic Macchiato before, be ready for a more robust and bold espresso taste than a traditional cappuccino.
Iced Macchiatos
An iced Macchiato typically is made with just cold milk poured over ice, with added espresso shots. Very simple!
Apple Crisp Macchiato Calories Hot vs. Iced
You can order the Apple Crisp Macchiato in two ways; hot and iced. The calories of the Apple Crisp Macchiato vary slightly depending on which version you order. The iced Apple Crisp Macchiato contains 280 calories, while the hot version includes 300 calories (most likely due to the added milk foam).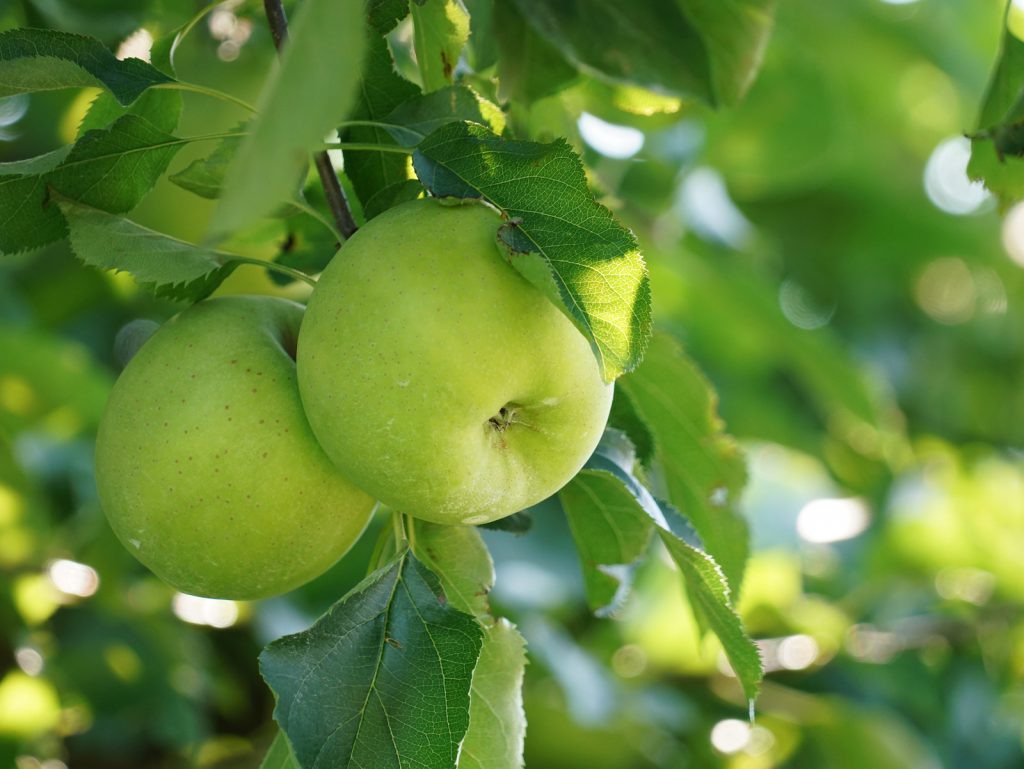 Apple Crisp Macchiato Review
For review purposes, we ordered a grande-sized iced version of the Apple Crisp Macchiato with its standard configuration in the app. As you begin to drink this new fall favorite, the espresso is strong but followed by a hint of vibrant green apple flavor. An unimaginable refreshing taste! The green apple flavor is not extremely sweet or over-powering and compliments the espresso shots perfectly!
When the barista creates the drink, you will notice the apple brown sugar syrup floats to the bottom of the cup, allowing for regulation of the sweetness as you enjoy.
We love the new Apple Crisp Macchiato! It may be one of the best seasonal menu items Starbucks has offered in a long time! Super smooth, not overly sweet, and packed with fall flavors, the Apple Crisp Macchiato is a must-try this fall!
Finally, the Apple Crisp Macchiato finishes with a perfect dose of cinnamon and sugar to BRING IT HOME!

Have you tried the new Apple Crisp Macchiato from the Starbucks fall menu? Would you please share your own Apple Crisp Macchiato review in the comments below? We would love to hear about your experience.