The holidays are a time for family, friends — and red cups! Whether you're looking for something classic or something new, Starbucks has you covered. Here's a look at the Starbucks holiday drinks and cups for 2022.
Happy sipping!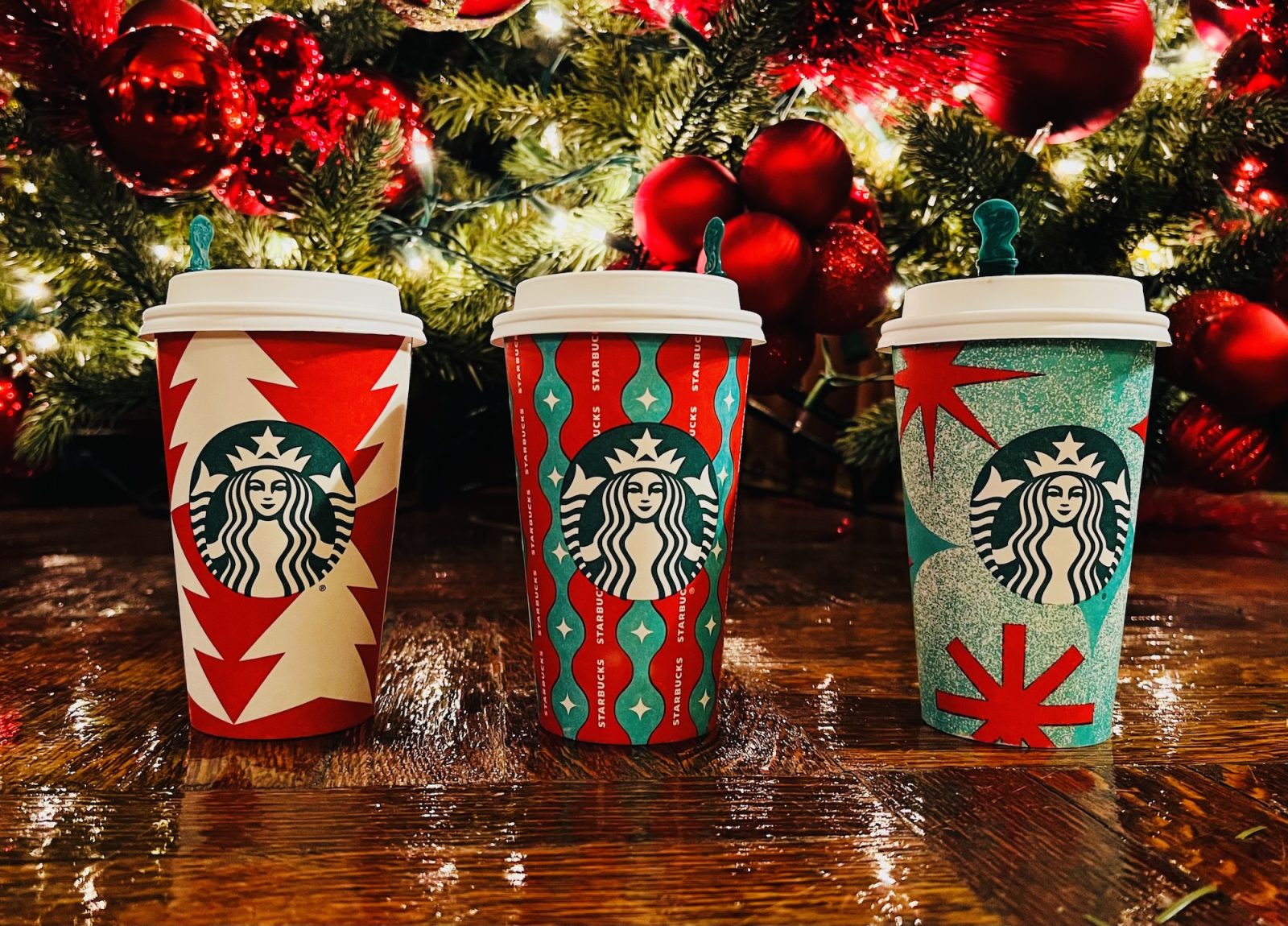 Peppermint Mocha
If you're a fan of the taste of candy canes and hot espresso, this is the drink for you.
A Holiday Starbucks Drink Tradition
This festive drink has been a holiday favorite for 20 years, and that's no surprise. Setting the tone with rich flavors of espresso, chocolate and the refreshing taste of peppermint, the Peppermint Mocha is the first Starbucks coffee drink you should order this holiday season.
The History of the Peppermint Mocha
The Peppermint Mocha first appeared on the Starbucks menus in 2002, quickly becoming one of the most popular holiday drinks of ALL TIME.
Made with espresso, steamed milk, mocha sauce and peppermint-flavored syrup, it's topped with whipped cream and dark chocolate curls.
It's no wonder the Peppermint Mocha has become the holiday staple at Starbucks.
Caramel Brûlée Latte
Caramel lovers, this one's for you!
If you're a fan of caramel, then you're in for a treat with the Caramel Brûlée Latte from Starbucks.
This rich and creamy latte is made with espresso, steamed milk and flavored with caramel brûlée sauce. It gets topped with whipped cream and sprinkled with pieces of crunchy caramel brûlée.
What Makes the Caramel Brûlée Latte So Special?
The sweet and rich sauce gives Caramel Brûlée Latte a unique flavor and a beautiful caramel-colored appearance.
If you're a fan of caramel, you MUST try the Caramel Brûlée Latte.
Chestnut Praline Latte
The "No Regrets" Starbucks Holiday Drink
The Chestnut Praline Latte serves up a robust nutty flavor that will leave you wanting more when you reach the bottom of your cup.
The best part?
It's not super sweet, so you can enjoy all the flavor notes without feeling overloaded with sugar.
If you're someone who shies away from super-sweet drinks, this is an excellent choice for you. To further reduce the sweetness, you can pass on the whipped cream.
If you are a fan of cold coffee drinks or fraps, you can capture a similar taste by adding Chestnut Praline flavor to an iced coffee or by ordering a Chestnut Praline Frappuccino.
The Chestnut Praline flavor and the Chestnut Praline Latte in particular are a must-try Starbucks Christmas drink.
Trust us — you'll have NO regrets!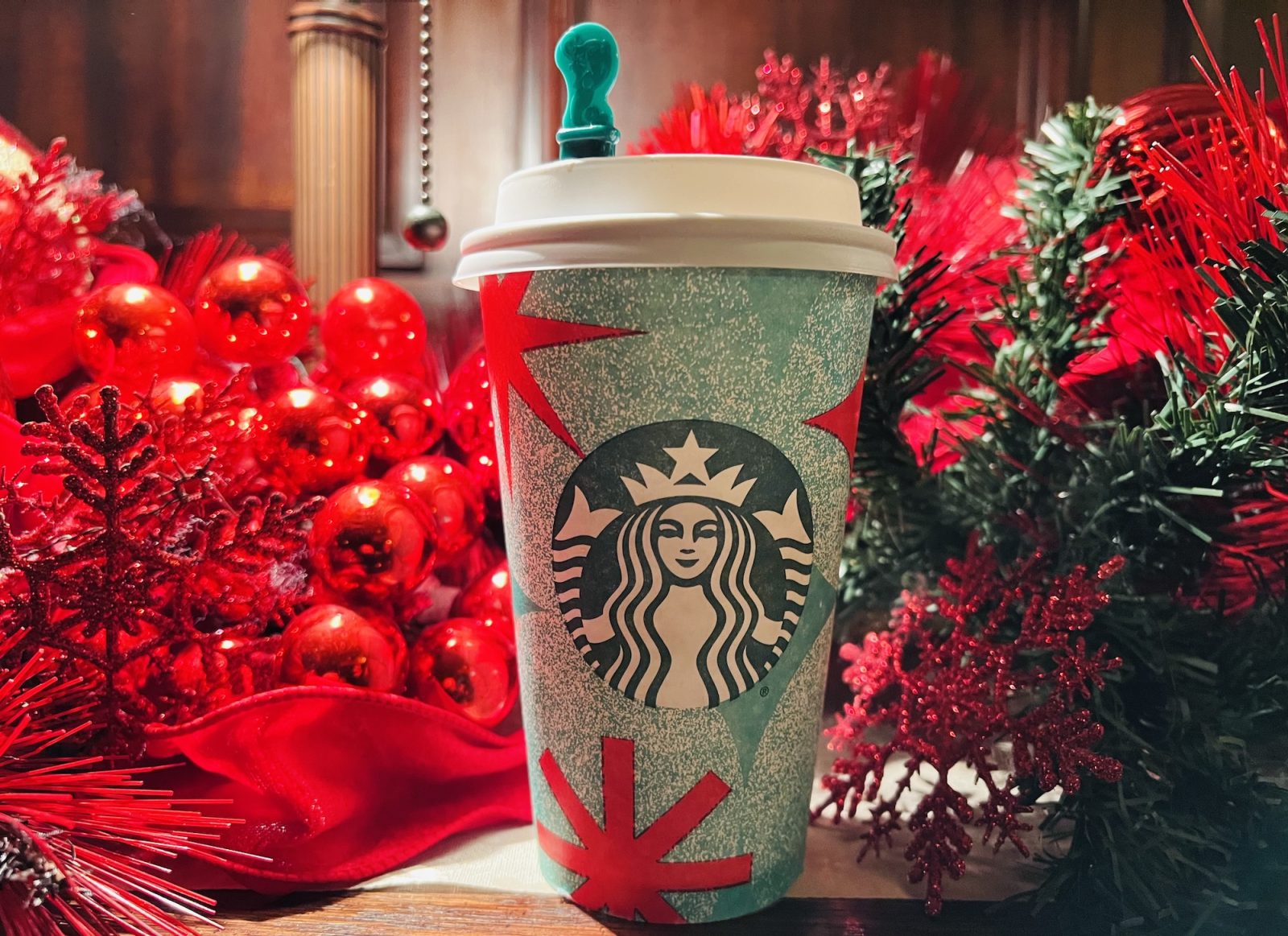 Sugar Cookie Almondmilk Latte
The Iced Sugar Cookie Almondmilk Latte was the HEADLINE DRINK last year and it's back again.
If you love made-from-scratch sugar cookies, this is the latte for you!
The Sugar Cookie Almondmilk Latte features cookie-flavored syrup, blonde espresso and steamed almondmilk.
We just can't get enough of that blonde espresso!
Festive red and green sprinkles decorate the top of this incredible holiday Starbucks drink. The best part? You can enjoy the flavor of a holiday cookie without turning on the oven.
Irish Cream Cold Brew
Who says you can only enjoy Irish cream on St. Patrick's Day?
A cold brew and an extra shot of cocoa is perfect for getting into the winter holiday spirit.
This delicious drink combines bold, super-smooth Starbucks Cold Brew with Irish cream syrup and is topped with vanilla sweet cream foam and cocoa powder.
With bold flavors made from mix of sweet cream and cocoa powder, it will warm you inside and out this holiday season.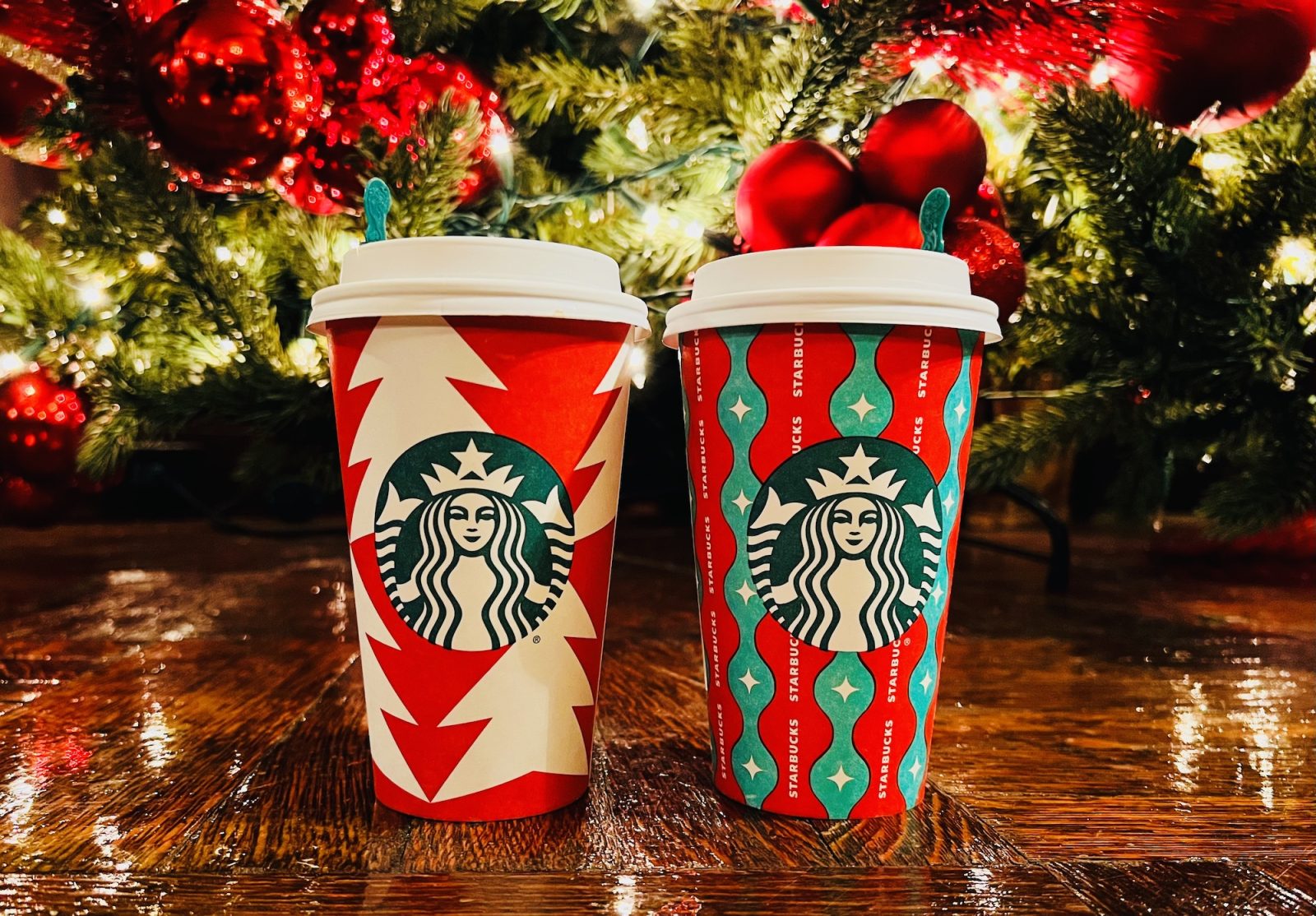 Toasted White Chocolate Mocha
The Holiday "Show-Off"
Starbucks describes this drink as the perfect festive treat
The Toasted White Chocolate Mocha is a blend of espresso, steamed milk and caramelized white chocolate mocha sauce.
Add whipped cream, a topping of holiday sugar sparkles and crispy white pearls and the Toasted White Chocolate Mocha steals the show.
The Flavors of Starbucks Holiday Drinks 2022
With so many options, there is sure to be a Starbucks holiday drink perfect for you.
Have you tried any of the drinks above? Which holiday drink is your favorite?
Let us know in the comments below.