Need a few NEW ideas for ordering low sugar Starbucks drinks? For many people, a trip to Starbucks is an essential part of their daily routine. Whether they're looking for a morning caffeine boost, an afternoon pick-me-up, or a sweet treat to enjoy with family and friends, the popular coffee chain has something to offer everyone.
However, for those who are trying to cut down on their sugar intake, navigating the menu can be a daunting task.
The good news is that there are plenty of options available for individuals seeking low sugar Starbucks drinks and options.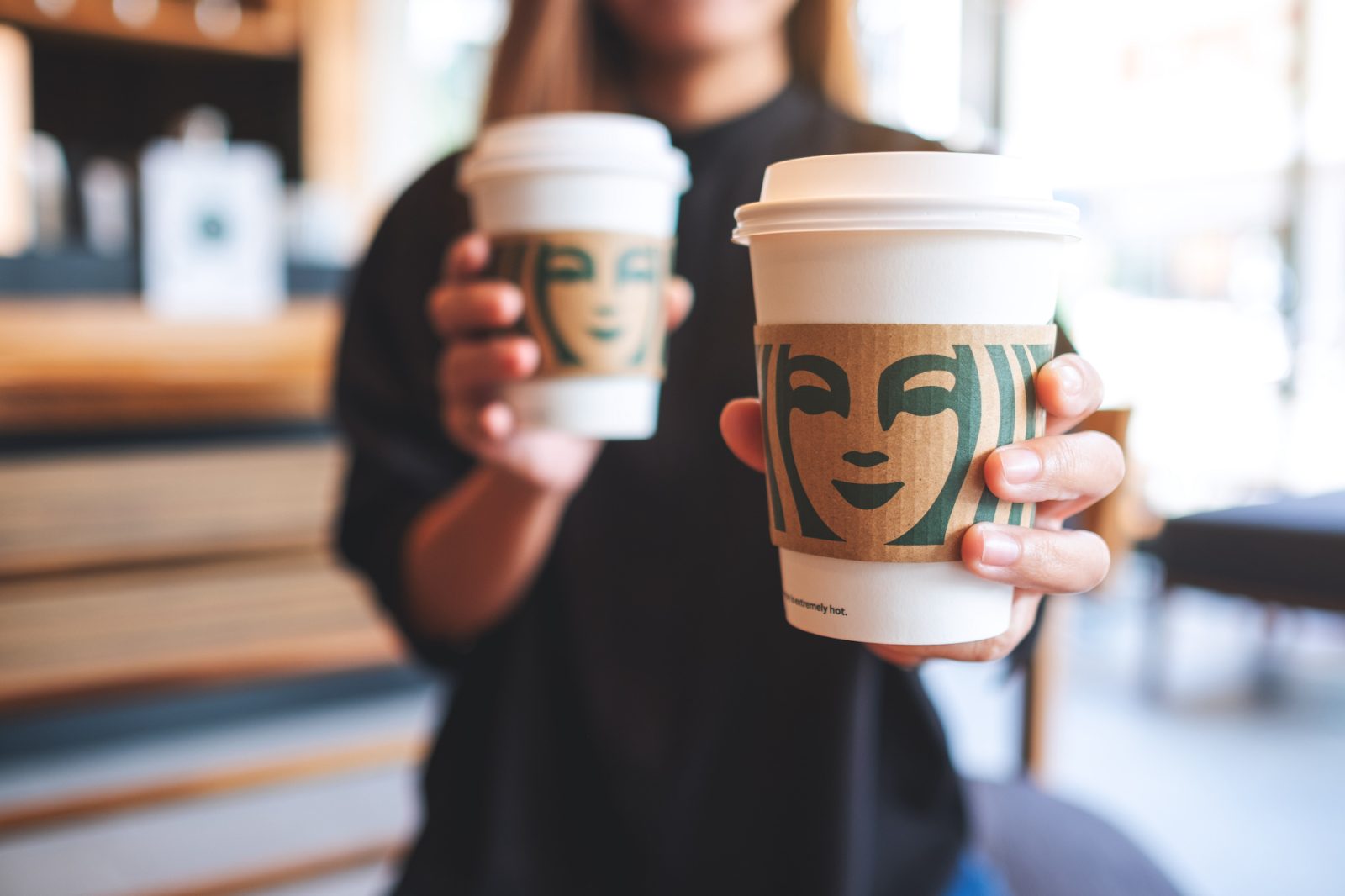 It's no secret that some of the signature drinks at Starbucks can be loaded with sugar, but the coffee giant also offers a variety of healthier alternatives.
These beverages not only deliver on taste, but also help to keep sugar intake in check. Below, we explore the best low-sugar Starbucks drinks that are perfect for helping individuals stay on track with their health goals while still enjoying the comforting taste of Starbucks.
These healthier beverages provide the perfect way to satisfy your Starbucks cravings while maintaining a mindful approach to sugar consumption.
Why Low Sugar Starbucks Drinks
Low sugar Starbucks drinks have become increasingly popular among health-conscious individuals and people with dietary restrictions. There are several reasons why these beverages are a smart choice for those looking to reduce their sugar intake.
Firstly, consuming excessive amounts of sugar can lead to weight gain and increase the risk of developing various health problems such as diabetes, heart disease, and obesity.
By choosing low sugar Starbucks drinks, customers can enjoy their favorite coffee beverages without consuming high levels of added sugars.
Secondly, low sugar drinks can help in maintaining stable energy levels throughout the day. Unlike high-sugar beverages that may lead to a quick energy boost followed by a crash, low sugar options provide a more sustained source of energy.
This can be particularly beneficial for individuals who need to stay focused and productive all day long.
Additionally, low sugar Starbucks drinks cater to people with dietary restrictions, such as those with diabetes or those following a low-carb or ketogenic diet.
By offering options with reduced sugar content, Starbucks ensures that these individuals can enjoy their drinks without compromising their health goals.
Some popular low sugar Starbucks drinks include:
Caffè Americano
Iced Starbucks Blonde Espresso Americano
Vanilla Sweet Cream Cold Brew
Caffè Misto
Iced Skinny Vanilla Latte
Starbucks continues to cater to individuals with diverse needs, making it easy for everyone to enjoy their much-loved coffee beverages.
Let's start with the hot low sugar Starbucks drinks.
Hot Low Sugar Starbucks Drinks
Americano
The Americano is an excellent low-sugar option at Starbucks. It consists of espresso shots topped with hot water, creating a light layer of crema. This drink has 0 grams of sugar and is naturally sweet and smooth due to the espresso.
For added creaminess without increasing sugar content, consider adding a splash of unsweetened almond milk or half and half.
Caffè Misto
The Caffè Misto is a simple yet satisfying hot drink available at Starbucks. It is made with brewed coffee and steamed milk, with a 1:1 ratio. This drink contains a low amount of sugar, especially when opting for an unsweetened milk like almond or coconut milk.
To further reduce sugar intake, request sugar-free syrup flavors such as vanilla, caramel, or hazelnut.
Green Tea Latte
The Green Tea Latte, also known as a Matcha Latte, is a unique and flavorful hot drink option. It consists of matcha green tea powder, hot water, and steamed milk.
While the matcha itself is sugar-free, be aware that the Starbucks matcha powder does include some sugar to sweeten the drink. To minimize sugar content, opt for unsweetened milk alternatives like almond or coconut milk and avoid adding additional sweeteners.
To recap, here are some low-sugar hot drink options available at Starbucks:
Americano: 0 grams of sugar
Caffè Misto (with unsweetened milk): 0 grams of sugar
Green Tea Latte (without added sweeteners): Limited sugar content
Next, and just in time for summer, iced or cold low sugar Starbucks drinks.
Iced Low Sugar Starbucks Drinks
Iced Coffee
Iced coffee is a popular choice for those craving a cold, caffeinated beverage with minimal sugar. Starbucks offers a range of iced coffee options that can easily be made low sugar by choosing the following:
Unsweetened iced coffee: Order your iced coffee as-is, without any added syrups.
Cold brew: Starbucks' cold brew coffee has a natural sweetness due to its slow-steeping process and can be enjoyed without added sugar.
Iced Americano: This beverage is made with espresso shots topped with water and served over ice. It has zero grams of sugar and can be customized with a splash of half and half for an additional 2 grams of sugar (source).
Iced Tea
Iced tea can be a thirst-quenching and refreshing low sugar option at Starbucks. Try these low sugar iced teas:
Unsweetened black or green iced tea: Ask for your usual iced tea without added sugar or sweeteners.
Iced tea infusions: Starbucks offers a variety of flavored iced tea options made with real fruit and botanical blends. Request your tea to be unsweetened or lightly sweetened.
Iced chai tea latte: For a spiced, low sugar option, ask for an iced chai tea latte with sugar-free vanilla syrup.
Iced Caffè Americano
Iced Caffè Americano is an excellent low sugar option and is made of espresso shots topped with water to produce a light layer of crema, then served over ice. With zero grams of sugar and a naturally sweet, smooth flavor, it's a perfect choice for anyone looking to cut back on added sugars in their beverages. Customize your Iced Caffè Americano with a splash of half and half for an additional 2 grams of sugar (source).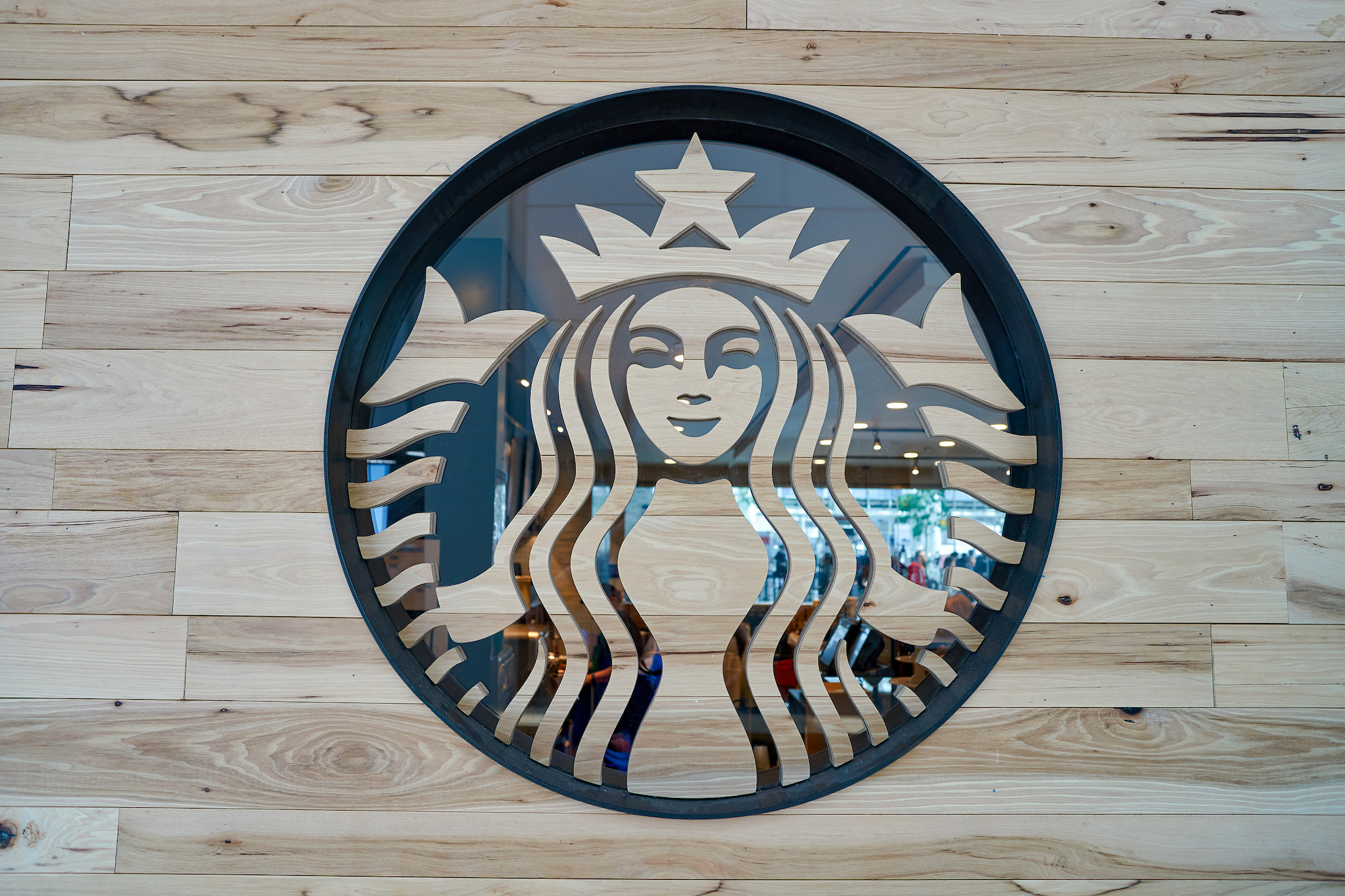 Customize Your Low Sugar Starbucks Drink Order
When frequenting Starbucks, it's important to know how to adjust your order for low sugar options.
Milk Alternatives
Starbucks offers various milk alternatives that can help reduce the sugar content of your drink. Consider the following options:
Almond milk: a low-sugar and low-calorie option, ideal for those who want a lighter taste.
Coconut milk: another low-sugar alternative, which adds a distinct, creamy flavor to your beverage.
Soy milk: slightly higher in sugar content compared to the other alternatives but still a good choice for those looking to cut back on traditional dairy.
Swapping out regular dairy milk for one of these alternatives can significantly reduce the sugar content without compromising flavor.
Sugar-free Syrups
Starbucks offers sugar-free syrup options for those wanting a delicious taste without the added sugar. Some sugar-free options available may include:
Sugar-free vanilla
Sugar-free caramel
Sugar-free cinnamon dolce
Ask your barista about the availability of these sugar-free syrups at your local Starbucks location. You can also request a specific number of syrup pumps in your drink to manage the sweetness level to suit your preferences.
In conclusion, when customizing your Starbucks order, opt for milk alternatives and sugar-free syrups to help reduce the overall sugar content while enjoying your favorite beverages.
Skip The Whip
When it comes to low sugar Starbucks drinks, it's essential to consider not only the base beverage but also the toppings. A primary culprit for adding unnecessary sugar and calories to your drink is whipped cream.
Skipping the whip is a simple yet effective way to reduce the sugar content in your favorite Starbucks beverages.
More Low Sugar Ordering Options
Another low-sugar option is choosing one of Starbucks' dark roasts, such as the Pike Place roast or the decaf version. These coffees have bold, robust flavors that require little to no sweeteners, especially when enjoyed black. The Espresso, which has a caramel sweetness to it, is also a strong option for those watching their sugar intake.
When ordering iced coffee, asking for a black coffee with sugar-free syrup and opting for a small splash of milk can result in a satisfying and refreshing low-sugar drink. This approach works well with other iced beverages, too, as long as you remember to skip the whip.
In summary, the key to enjoying low sugar Starbucks drinks is choosing unsweetened or minimally-sweetened base beverages, customizing them with sugar-free syrups or non-dairy milk options, and opting out of whipped cream. By making these simple yet impactful choices, you can indulge in your favorite Starbucks drinks without the guilt.
Best Low Sugar Starbucks Drinks Summary
In conclusion, there are several low-sugar options available at Starbucks for those who are looking to reduce their sugar intake. Some of the top options include:
Black Coffee: The classic cup of black coffee without added sugar is a great choice, as it has no added sugar and is a source of natural antioxidants.
Iced Starbucks® Blonde Espresso Americano: This iced beverage contains 0 grams of sugar and can be enjoyed with a splash of half and half for a minimal increase in sugar content. It's an extra-smooth and subtly naturally sweet drink.
Brewed Coffee Roasts: With just 5 calories, 0 grams of carbs, and no sugar, these Starbucks roasts are an excellent option for those on a low-carb or low-sugar diet.
Iced Coffee: Opt for a black iced coffee with added sugar-free syrup for a drink that is still low in sugar but full of flavor.
To further reduce sugar content in Starbucks drinks, consider:
Choosing sugar-free syrups, or skinny Starbucks syrups
Opting for smaller beverage sizes
Using alternative sweeteners like Stevia or Splenda
By being mindful of the sugar content in Starbucks drinks and making conscious choices, people looking to reduce their sugar consumption can still enjoy their favorite beverages without compromising their health.