Dunkin' has launched a brand new rewards program, and it appears some users are confused. If that's you, we're here to give you the scoop on how to redeem your free drinks on the new Dunkin' Rewards app!
To help you get started, we've put together a step-by-step guide on signing up and redeeming your rewards.
So whether you're a Dunkin' diehard or just getting started, read on to learn more about the new Dunkin' Rewards program.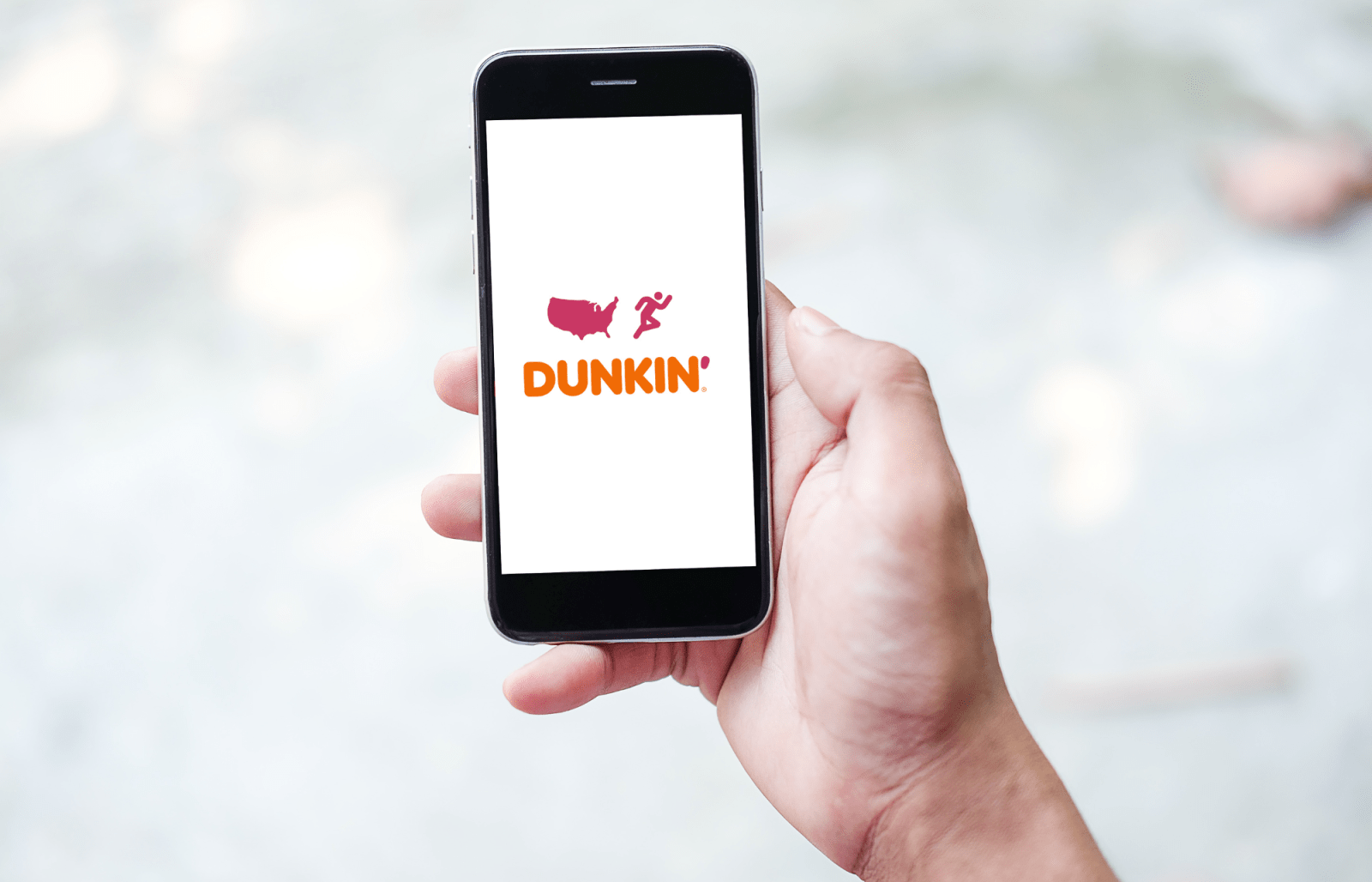 How To Download New Dunkin' Rewards
Dunkin' Rewards is a loyalty program that offers members free drinks and (now) food.
To join, download the Dunkin' App on Android or iOS (Apple, iPhone, etc.) and create an account.
Every time you visit a participating Dunkin' location and make a purchase, you are eligible to earn points.
An Important Dunkin' App Note

Even if you don't use the app to make your purchase, let's say by using cash, you are still eligible to earn points.
Have a crew member scan your QR code after clicking PAY ANOTHER WAY.
Once you've accumulated enough points, you can redeem them for free drinks and food items by converting points.
So whether you're a casual coffee drinker or a regular customer, it's time to take advantage of the new program and start racking freebies.
How Do You Earn Points With Dunkin' Rewards?
You'll earn ten points for every dollar you spend on qualifying purchases at Dunkin'. You can also boost the points you earn by visiting more than 12 times monthly — called BOOSTED STATUS.
When you achieve Boosted status, you'll get 12 points per dollar spent for three months. You can also earn three times the rewards if you visit the day before your birthday, the day of your birthday, or the day after your birthday.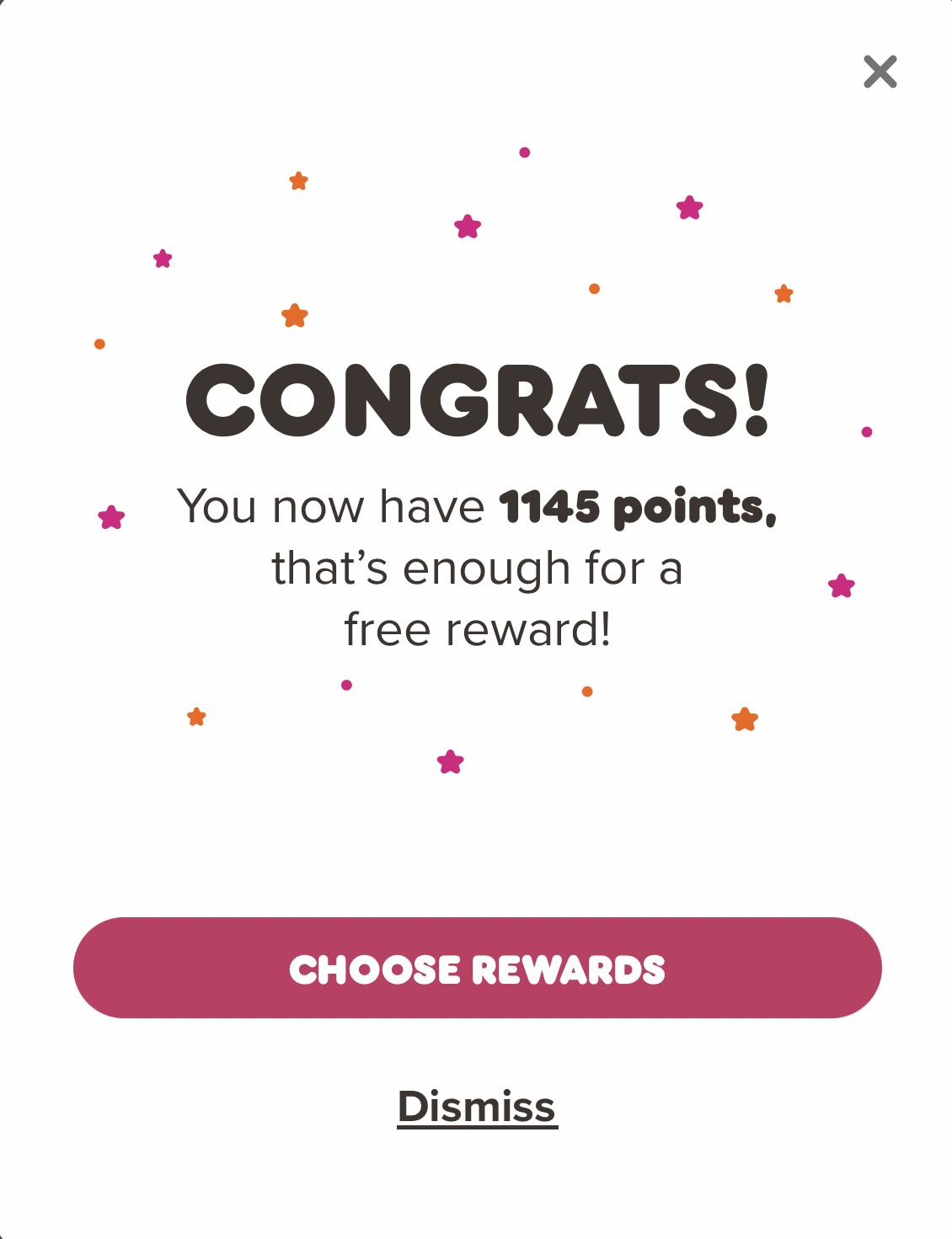 New Dunkin' Rewards App Step-by-Step Guide
Once you have created an account, you will be able to log in and view your rewards balance and redeem your rewards for free drinks and food.
To create an account, click on the "Sign Up" button on the home screen of the Dunkin' app.
Enter your personal information, including your name, email address, and phone number, to complete your registration.
Once you have created a password, you can log in and view your account information and the app's home screen — including your points balance.
How To Convert Points and Get Dunkin' Rewards
Once you've earned a decent number of points, you need to convert them. Below is a step-by-step guide on how to convert points on the Dunkin' App.
So let's get started.
1. Sign in to your Dunkin' account online or through the Dunkin' app
2. Under the REWARDS POINTS block, tap the CHOOSE REWARDS button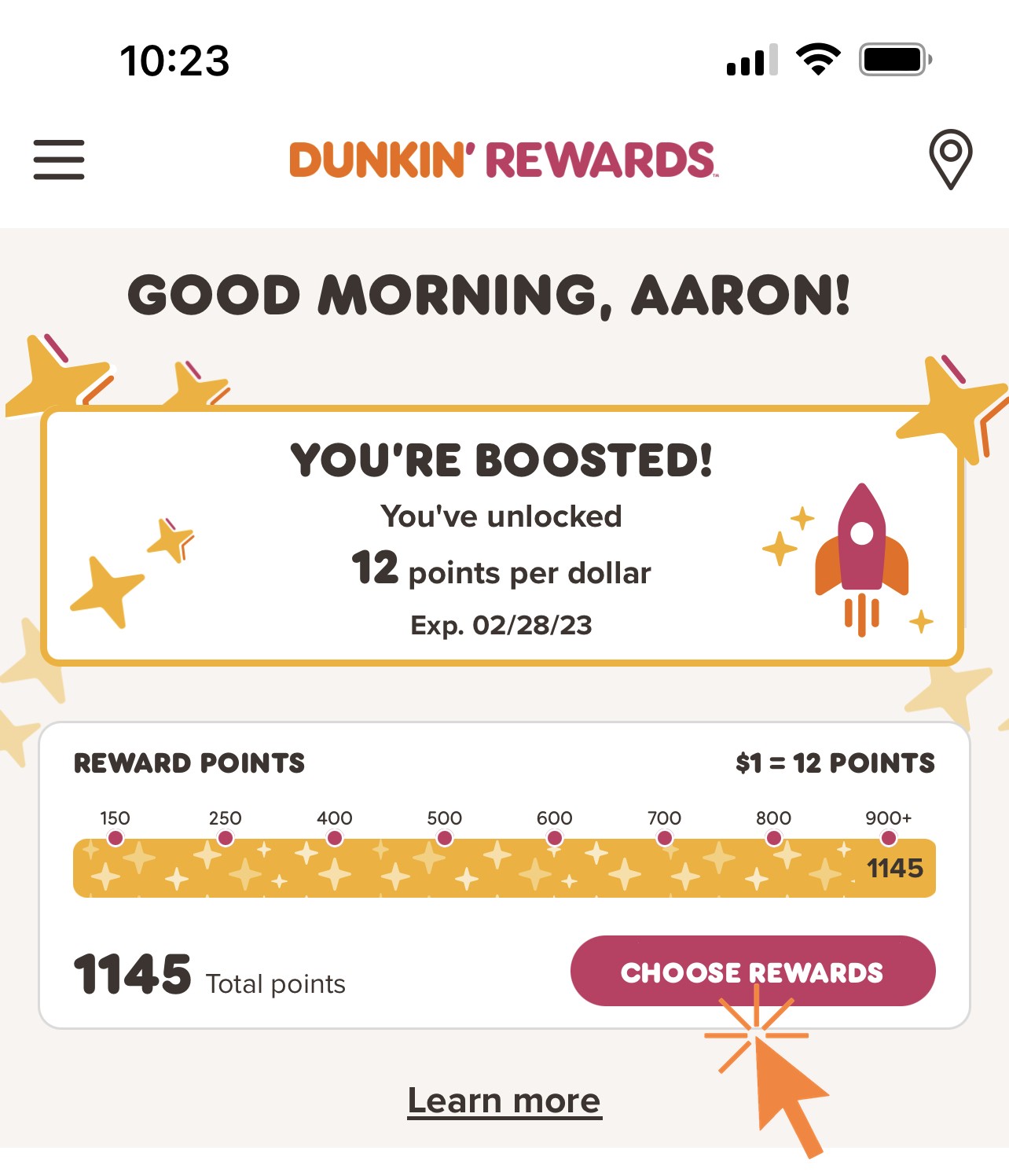 3. From the list on the next screen, you can select how to convert your points to drinks or food items of your choice.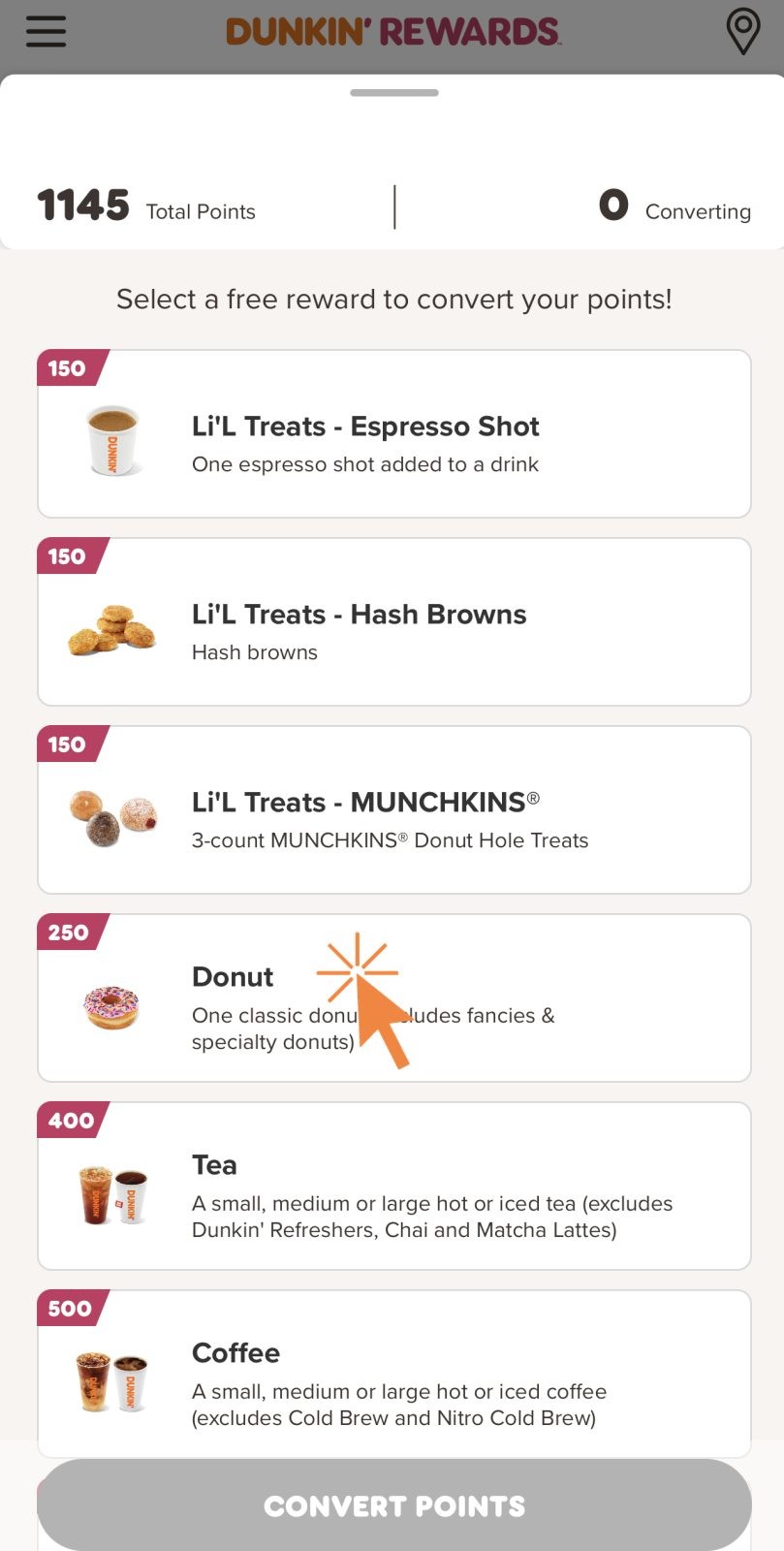 4. Make sure you have enough points and set the quantity of the items you wish to redeem.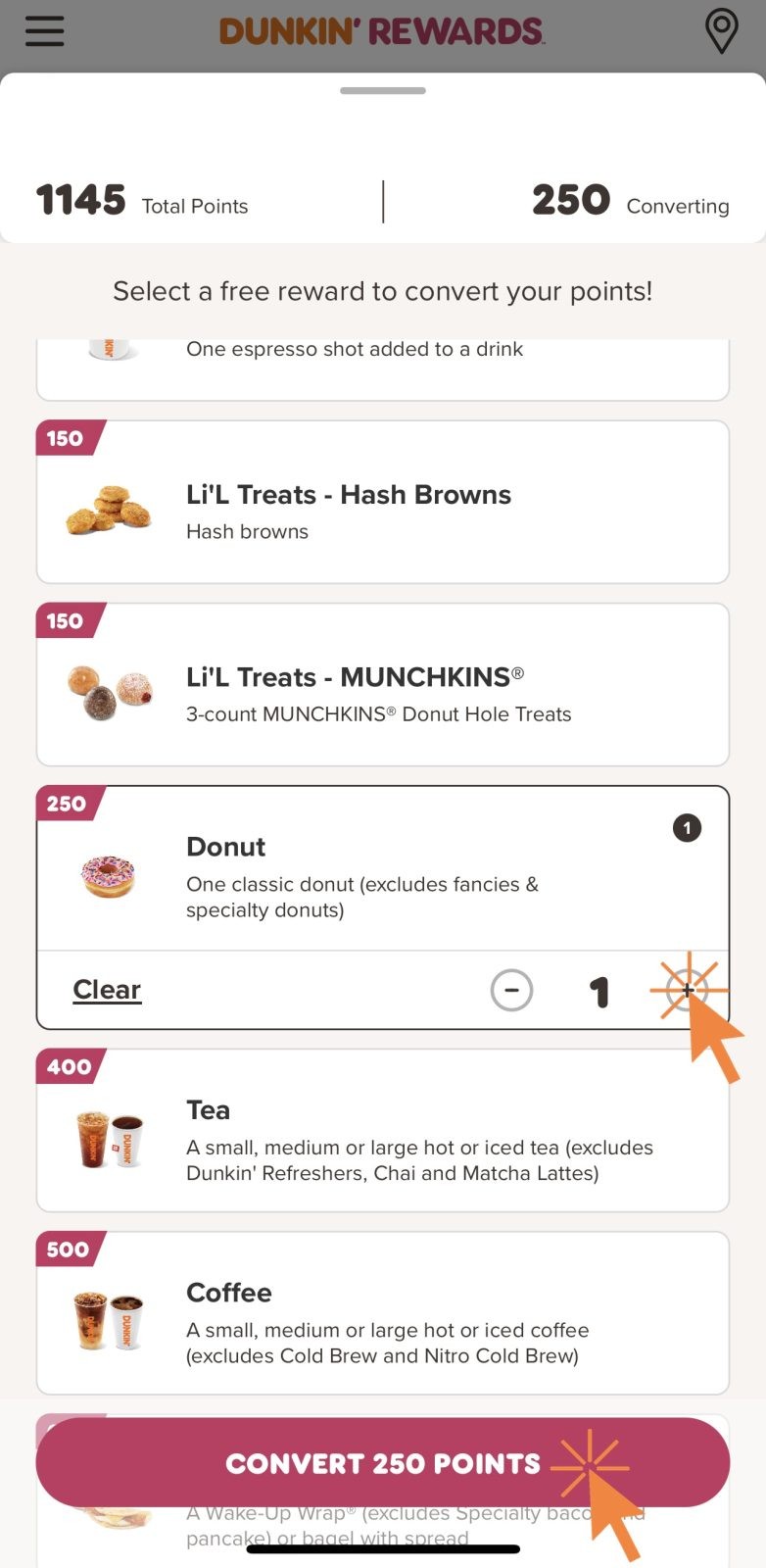 5. Click CONVERT POINTS.
6. Rewards have been added to your account.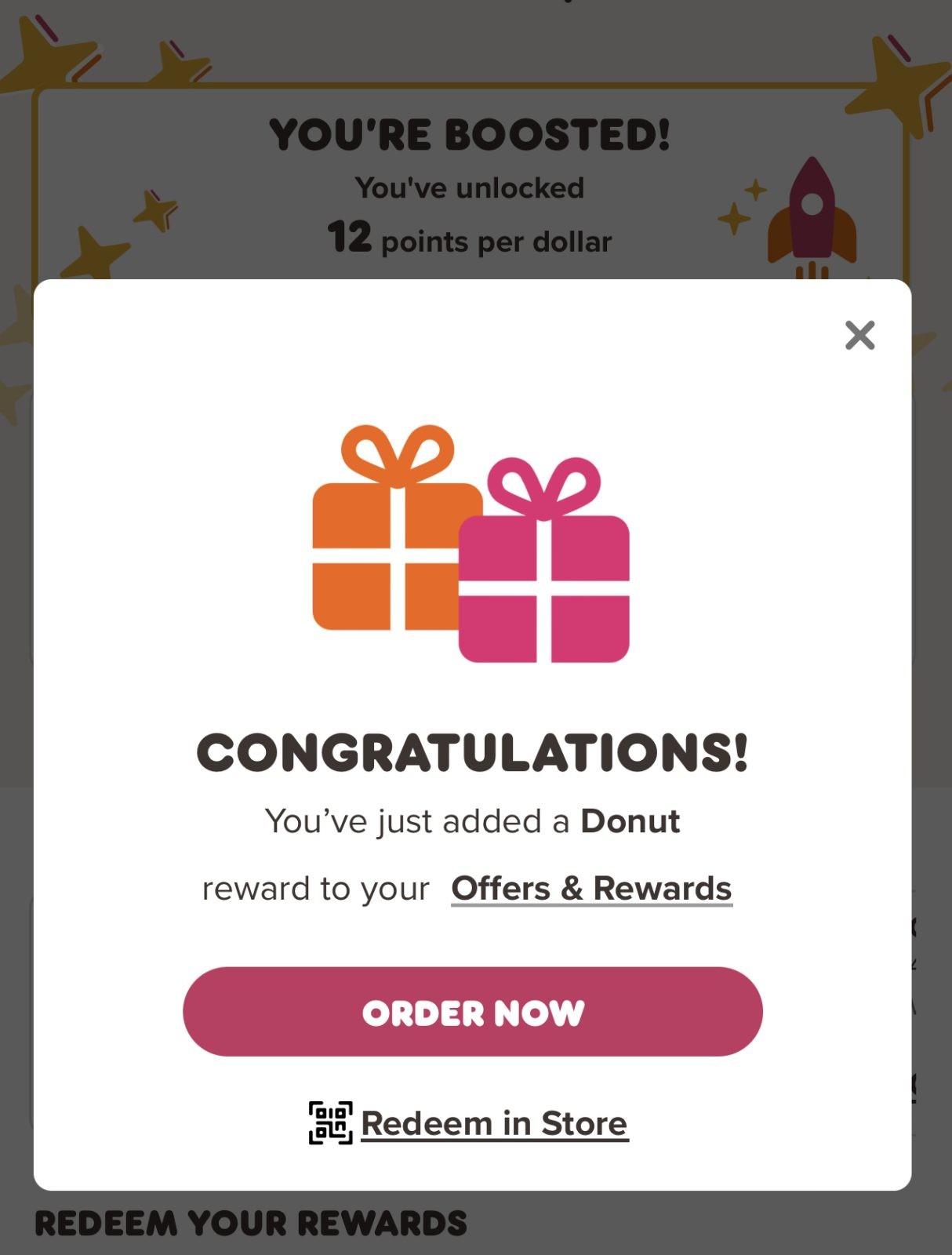 7. Redeem Your Rewards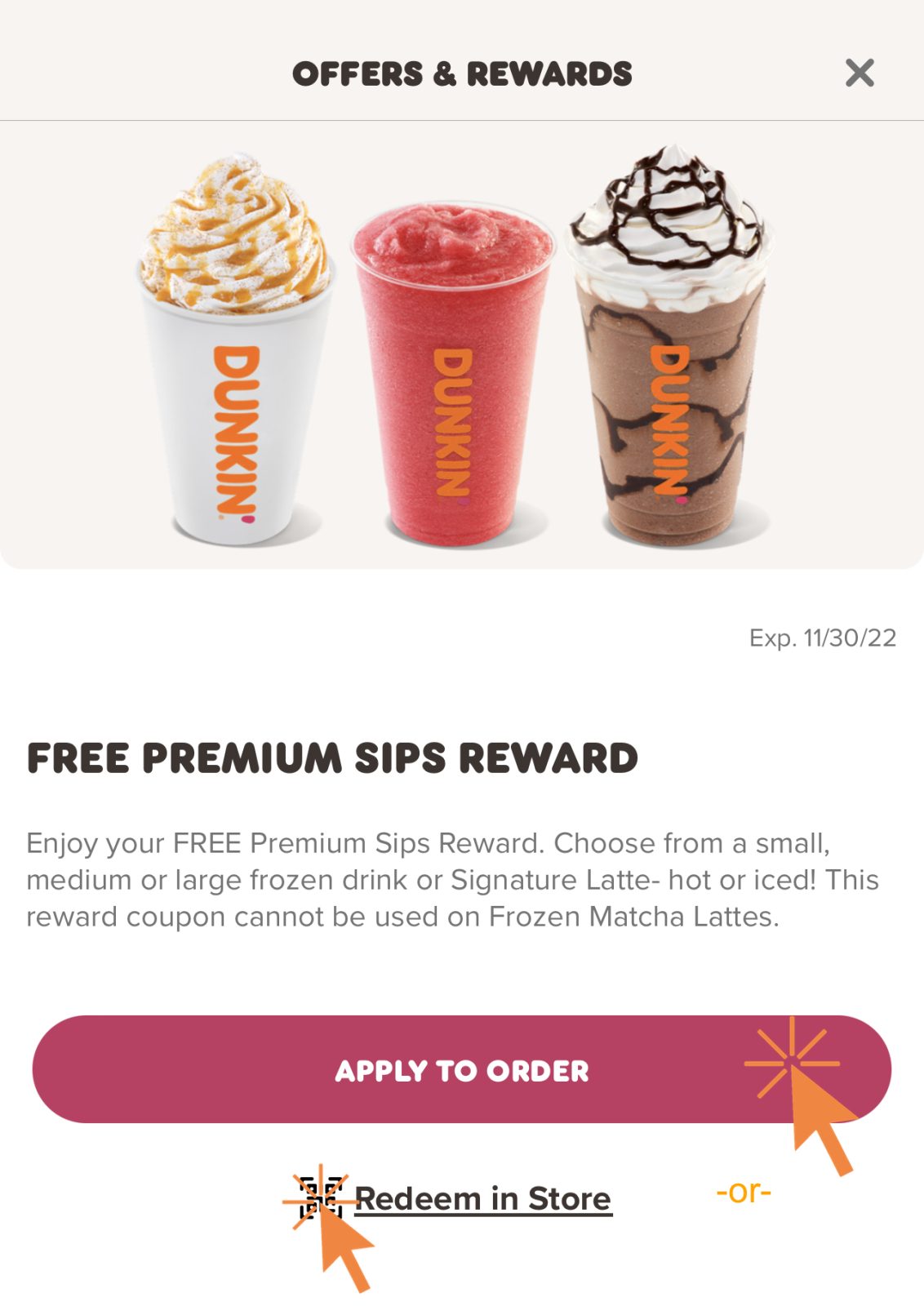 Click ORDER NOW to apply your reward to an "Order Ahead" to go order. Click Redeem in Store to use your reward inside a Dunkin' location or at a drive-thru window.
Rewards DO Expire!
It's important to note that redeemed items should be used within 30 days, or the coupon will expire.
Rewards start after you spend only 15 dollars which adds up to 150 points. Some exclusions do apply; however, there are plenty of ways you can choose to spend your rewards points.
What To Choose?
With the new Dunkin' Rewards program, you can redeem your points for free drinks, food, and more. Below are a few of the most popular menu items from Dunkin'.
Premium Sips – 900 Points
If you're a big fan of Dunkin frozen drinks, you'll be looking for those premium sips. You can redeem 900 points and get a free frozen drink or signature latte. The free drink comes in any size.
Breakfast Sandwiches – 800 Points
If you want a little more sustenance but you still want something free, this next option is perfect for you. You can spend 800 points on a Dunkin' breakfast sandwich.
Crafted Drinks – 700 Points
You can spend 700 points to get a free, crafted drink. Your free drink can be small, medium, or large. You can choose a hot or iced drink like espresso, Cold Brew with cold foam, or Dunkin' Refreshers.
Bites and Bagels – 600 Points
Next up, let's move on to the food. You can redeem 600 points to get free bites and bagels. With this redemption, you can choose a Wake-Up Wrap® with or without meat or a bagel with spread.
Coffee – 500 Points
Finally, when discussing drinks, coffee lovers have been remembered too. If you're more into basic coffee with some cream and sugar, you can also spend your points on that. Hot or iced coffee will cost you 500 reward points. You can get that coffee in a small, medium, or large.
Tea – 400 Points
If tea is more your speed, you'll be "pre-tea" pleased to find out that you can also redeem your rewards for a cup of tea. Use 400 points to get a small, medium, or large hot or iced tea.
Donuts – 250 Points
Want to keep it simple with a donut? If you love a donut with your coffee, you can get a free classic donut with your points. This will cost you 250 reward points.
Li'l Treats – 150 Points
Are you looking for something small to go with your drink? Maybe with a little bit of sweetness? You can redeem 150 points for Li'l Treats– a 3-count MUNCHKINS® Donut Hole Treats or 6-count hash browns.
How to Decide Where to Spend Your Points
With all of those options, where should you spend your points? There are a few ways you can choose to spend your points.
Try Something New
Is there a drink or food you've wanted to try? This is the perfect way to try something new at no cost to you. Spending your points on it will allow you to try it for free!
Invite a Friend Out for Coffee
Are you looking for a way to spend some time with a friend? Invite them out for coffee and "pay for them," too. You can spend your points on a friend and save your cash for your next visit.
Consider the Cost Point
How much does each item in your order cost? Make sure to consider how many points you're spending vs. the cost of the item. Is it worth it if you're spending 500 points on a cup of coffee but 800 points on a breakfast sandwich? Or should you wait a little longer and get to 1000 points for another cup of coffee?
We'll let you do the math.
New Dunkin' Rewards App Summary
Now that you know how to redeem your free Dunkin drinks on the new app, you can start sipping and snacking for free. The best part is that there's no limit to how many rewards you can earn, so take advantage of every opportunity to rack up those points.
We'll keep an eye out for more great deals from Dunkin', so check back often.
In the meantime, enjoy your free coffee and capture those points!