With gas now averaging $4.60 across the US, any chance of relief at the pump is becoming increasingly hopeless.
So, how did we not know about Dunkin' Fuel Rewards?
Simple. It wasn't advertised. BUT IT'S REAL!
Here's how to save on gas right NOW by earning fuel rewards from beverage purchases at Dunkin'!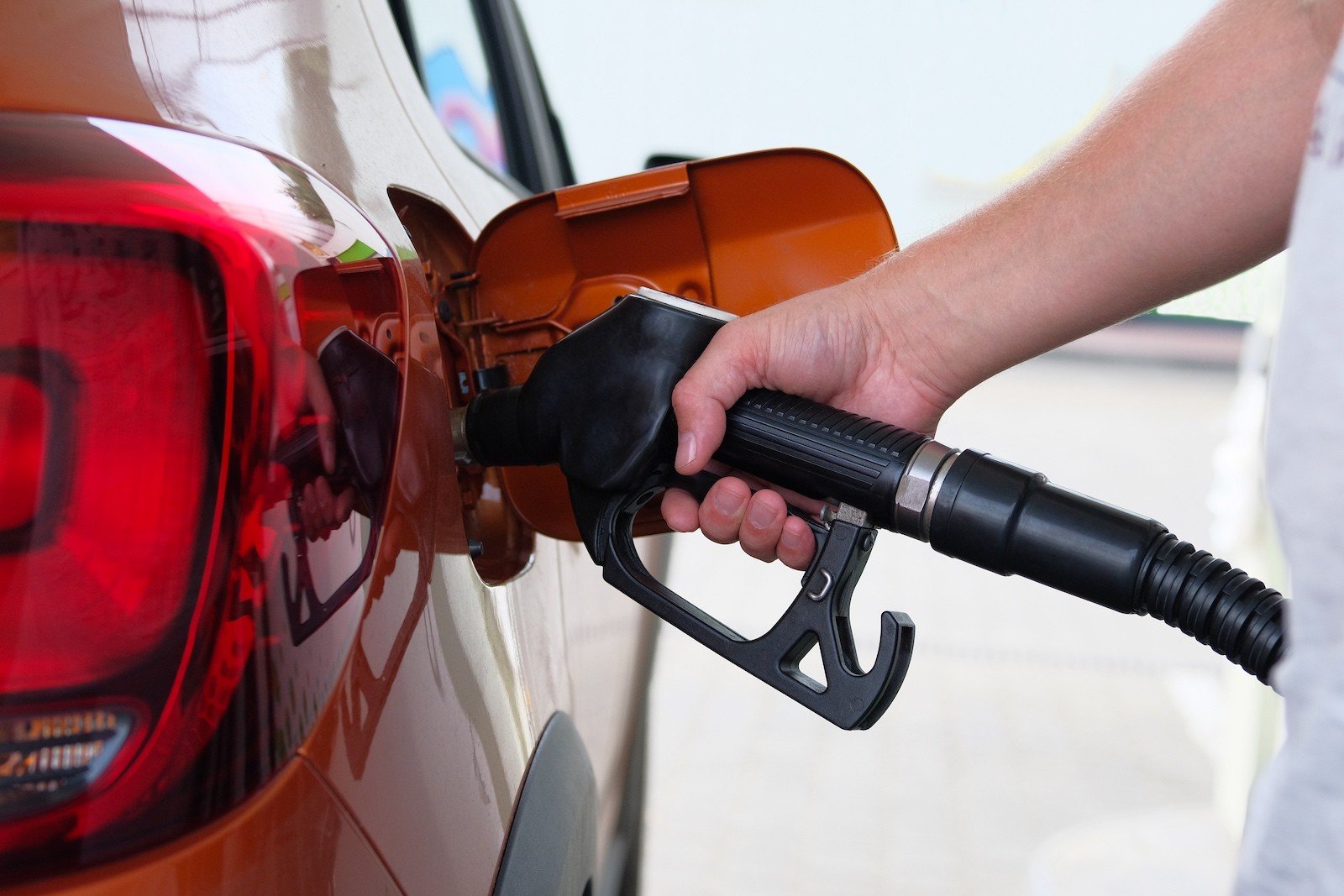 Dunkin's Fuel Rewards DD Perks Promotion
Dunkin' teamed up with Shell to offer fuel rewards to DD Perks users, and the promotions are pretty incredible!
You can earn up to 10c/gal for every 5 Dunkin' beverages you purchase!
And this has been going on for a while!
A Few Restrictions Apply, But They Are Reasonable
The offer is only valid for DD Perks members who pay with an enrolled Dunkin' Card, scan their loyalty ID at checkout, or order ahead with the Dunkin' App.
Most of us can check that box!
How Much Can You Save By Using Dunkin' Fuel Rewards?
During an average month, we purchase nearly 60 beverages from our local Dunkin'. That does not include extra beverages purchased for family, friends, or drinks to celebrate special occasions. I know, that's a little much 🙂
At a minimum, if we purchase 60 beverages per month, we would earn $1.20 off per gallon (1 visit) with a maximum fill of 20 gallons.
That translates into $24.00.
So for every 60 beverages we purchase, we earn about $24 in fuel.
We are not cutting back on our Dunkin' habits anytime soon, so why not take advantage of a great fuel rewards program? AMAZING!
How To Sign-Up, Link, and Get Fuel

Visit

DDPerks.com/Shell

New members sign up for a

DD Perks

and a

Fuel Rewards

account, or existing members log in to accounts

Link your DD Perks and Fuel Rewards accounts

Buy five beverages at participating Dunkin' locations at any time, scanning your DD Perks loyalty ID or an enrolled DD Card code located in the Dunkin' App

Automatically save 10 cents per gallon on your next fill-up at Shell by using your Fuel Rewards® card or ALT ID
How To Redeem Fuel Rewards At Shell
Find a participating Shell


When prompted at the pump, select "Rewards" then "Fuel Rewards" or "FRN"

Enter your Alt ID before swiping your credit card

Use your credit or debit card, as usual, to pay for your gas


Done!
Suprise Dunkin' Fuel Rewards and Special Offers
We have great news! The "Sip Dunkin', Save at Shell" promotion is in full swing until the end of 2022.

Be sure to watch out for extra promotions, as a most recent promotion would have scored 30 cents per gallon after purchasing only five beverages. Also, many participants have even reported earning unexplained extra amounts when keying in their alt number.
Finally, our Dunkin' addiction is starting to pay off! Who would have thought it would have been at the pump? How long have you been using Dunkin' Fuel Rewards? Let us know in the comments below!