If your birthday was in September, you may be one of the last Dunkin' customers to receive a free birthday drink EVER!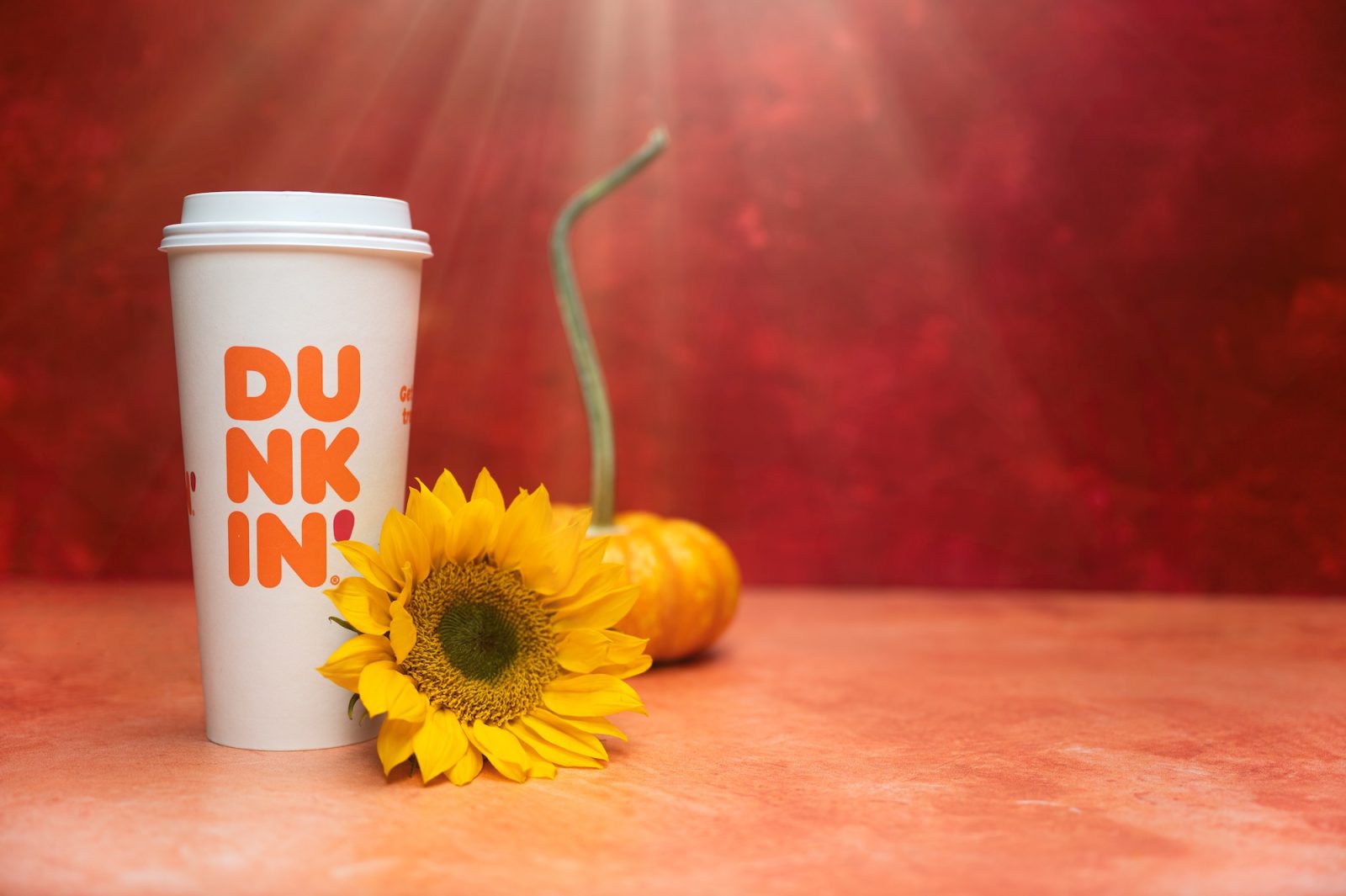 The newly revamped Dunkin' Rewards Program has launched, and it is much different than the DD Perks program we often use to earn free coffee.
And it's causing quite the stir!
A birthday letdown.
Instead of cashing in on a complimentary beverage for your birthday, you may earn 3X points for one day.

How disappointing!
Here is everything you need to know about the new Dunkin' Rewards Program and how it compares to the DD Perks we all love — and will surely miss!
DD Perks vs. New Dunkin' Rewards Program
DD Perks
The DD Perks program was quite simple. Under DD Perks, every $1 spent would earn 5 points towards a complimentary beverage. For every 200 points earned, a DD Perks Free Beverage award appears under the offers tab in the DD Perks App, expiring after 30 days.
And that was ANY beverage of your choice!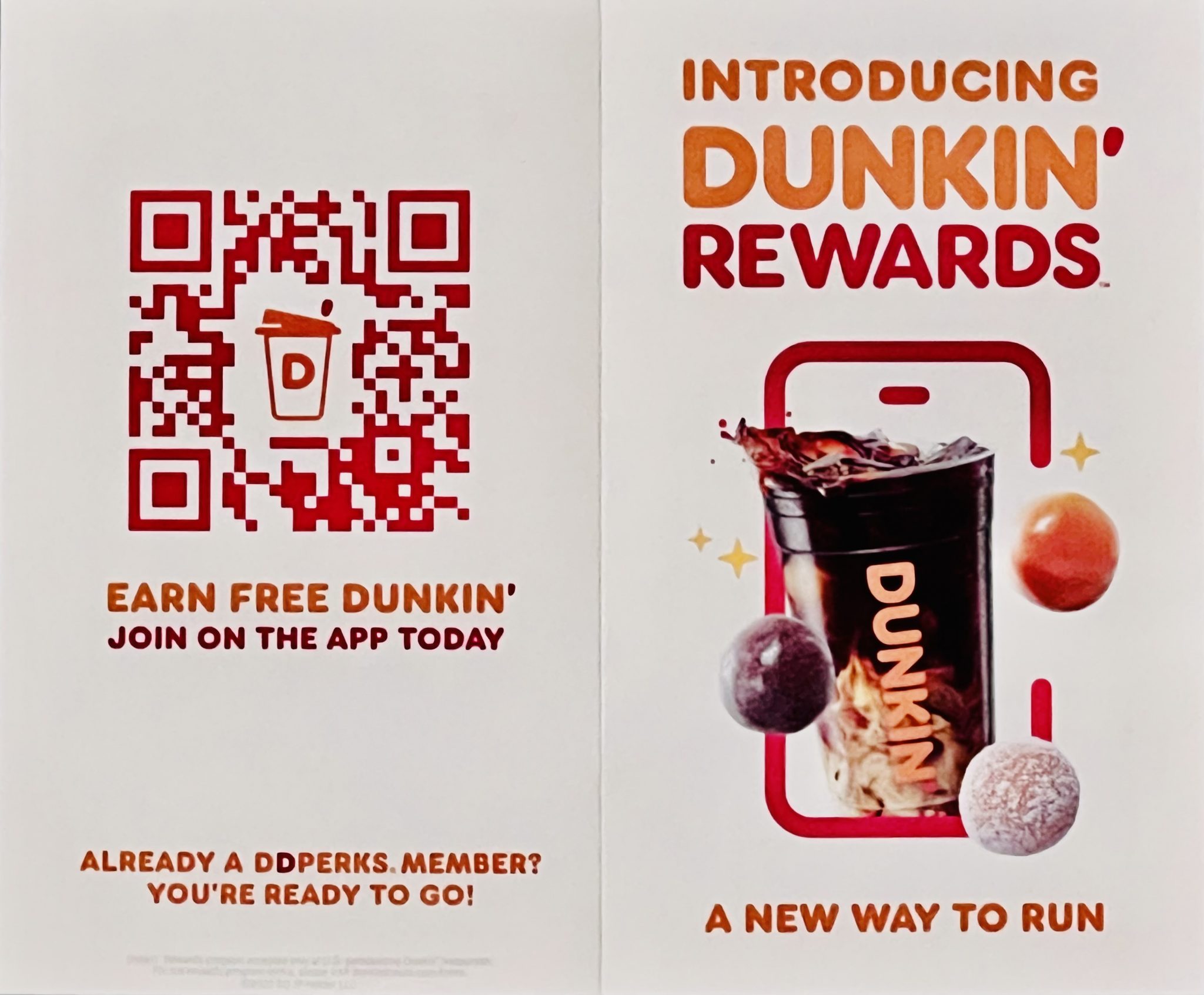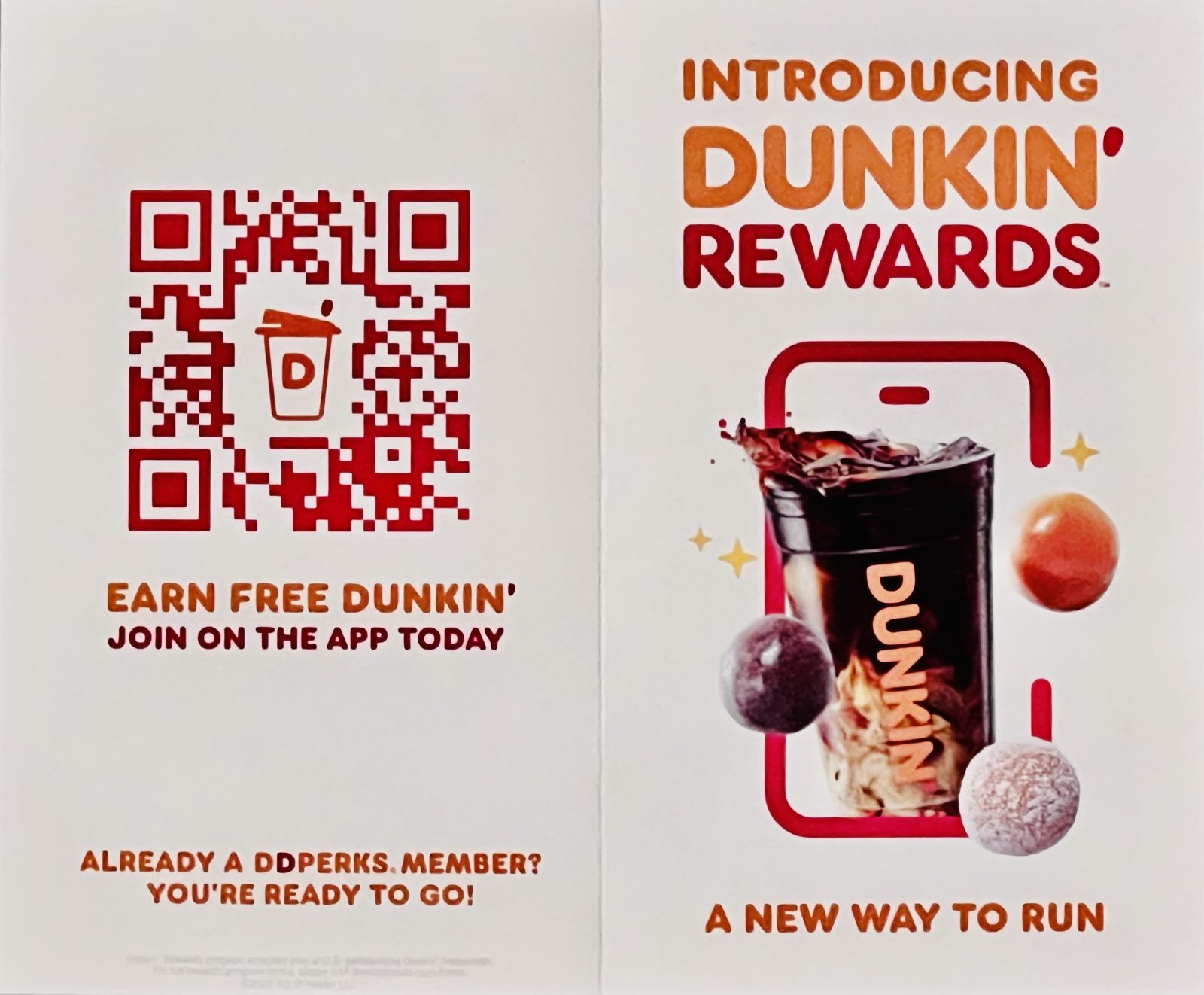 New Dunkin' Rewards Program

Customers can now enjoy a variety of food and beverage rewards, increased flexibility on when they want to use their points as well as an all-new Boosted Status for Dunkin' s most dedicated fans!
Under the New Dunkin' Rewards program, every $1 spent will earn 10 points.
Sounds good right?
Not so much.
You will need 500 points to get the same iced coffee as before. And other beverages require even more points.
Here are the details!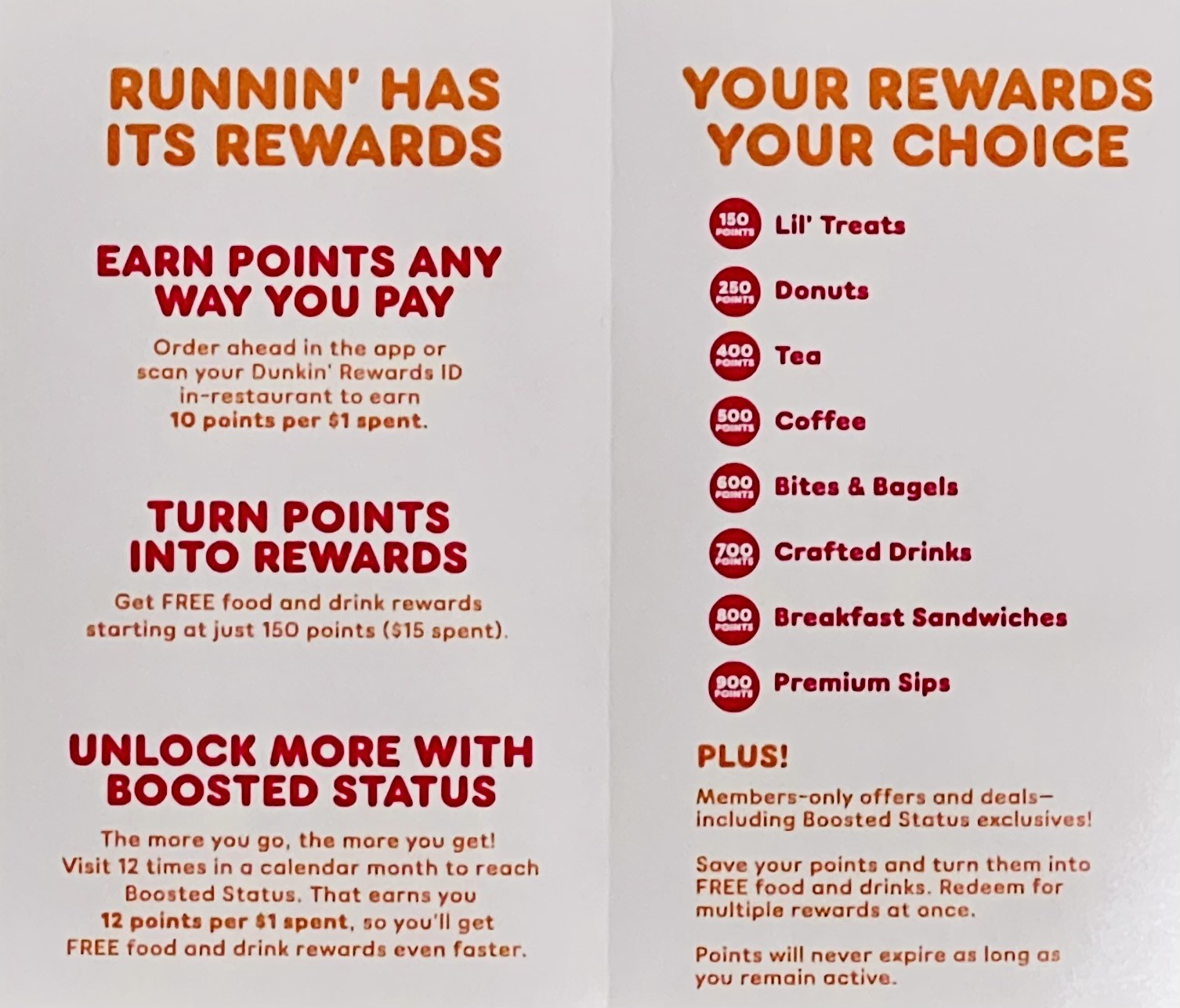 Dunkin' Rewards Program & Points Needed

LI'L Treats – 150 Points
One espresso shot, 3-count munchkins or a 6-count hashbrowns.
Donuts – 250 Points
Enjoy one free CLASSIC donut.
Tea – 400 Points
A small, medium, or large hot or iced tea.
Coffee – 500 Points
A small, medium, or large hot or iced coffee.
Bites & Bagels – 600 Points
A Wake-Up Wrap with or without classic meat, or a bagel with spread.
Crafted Drinks – 700 Points
Any size hot or iced core espresso or classic Cold Brew.
Breakfast Sandwiches – 800 Points
A breakfast sandwich with your choice of classic meat, egg, cheese, and bread.
Premium Sips – 900 Points
Any size frozen drink or Signature Latte – hot or iced.
There Is Some Good News
You can now use your Dunkin' Rewards points for items other than just complimentary beverages.
Also, you can convert your points into free food and drink rewards. Points will expire six months after inactivity. This is a good thing, especially if you are able to reach a boosted status.
Dunkin' Rewards Boosted Status

If you visit Dunkin' 12 times in a given month, you are promoted to a boosted status–earning 12 points for every dollar spent for three months.
No free birthday drink hurts…
No More Free Dunkin' Birthday Rewards

Dunkin has not yet said when or if the free birthday promotion will ever return.
This is disappointing news for many regulars of Dunkin who have come to enjoy the freebie on their special day or the seven days that followed.
Whether or not you're a Dunkin' fan, this is a disappointing change.
We'll have to wait and see if they decide to bring back the birthday promotion in the future, but for now, we'll just have to find another way to celebrate our birthdays.