Butter pecan is back in 2021! In the Dunkin' Butter Pecan Sundae Signature Latte, premium espresso is combined with butter pecan flavor and topped with whipped cream, caramel drizzle, and rainbow sprinkles. (And it looks like you can still enjoy the flavors of butter-roasted pecan swirl and sweet cream in Dunkin's upcoming fall hot and iced coffees, espresso drinks, frozen coffee, and frozen chocolate.)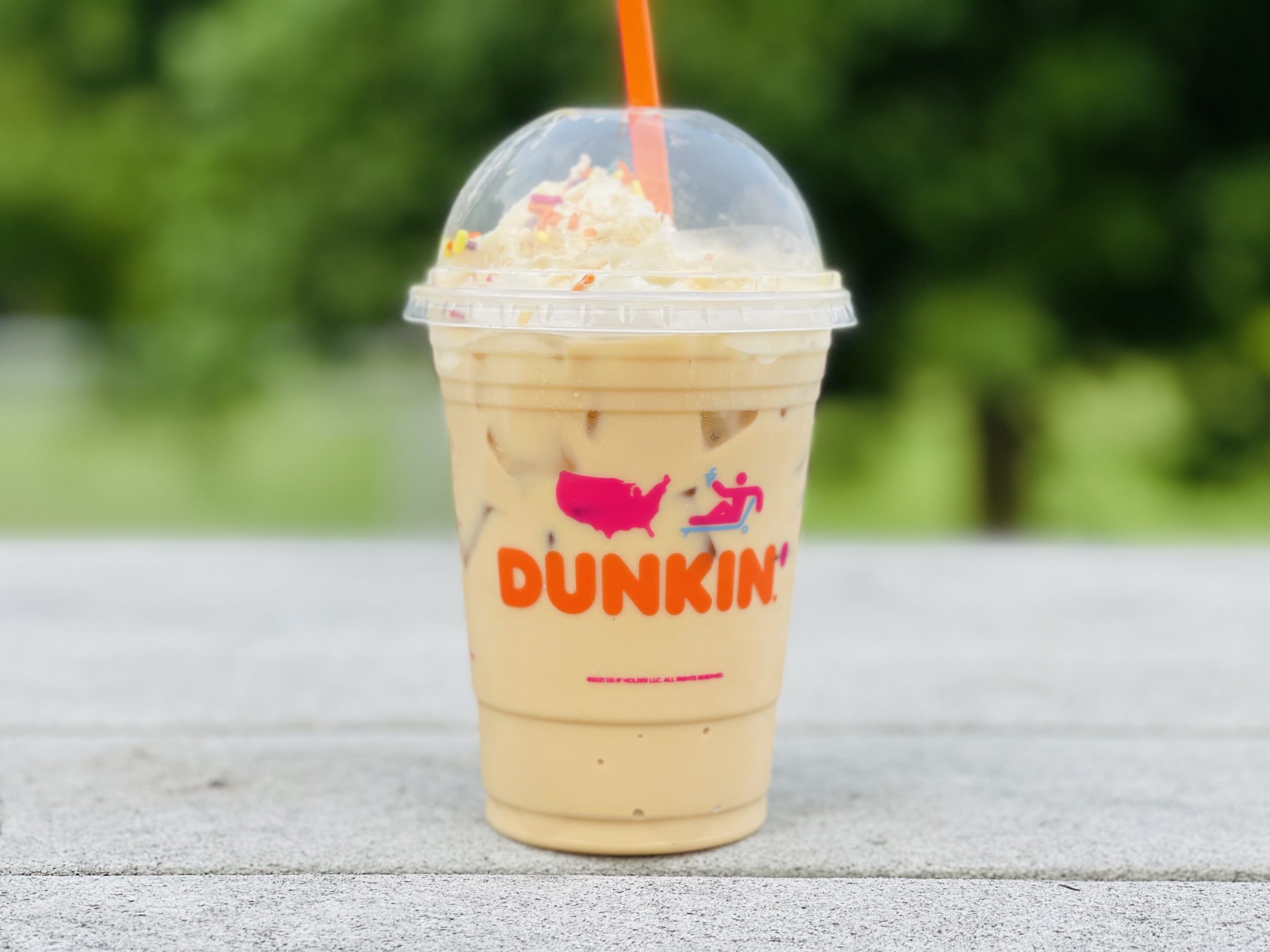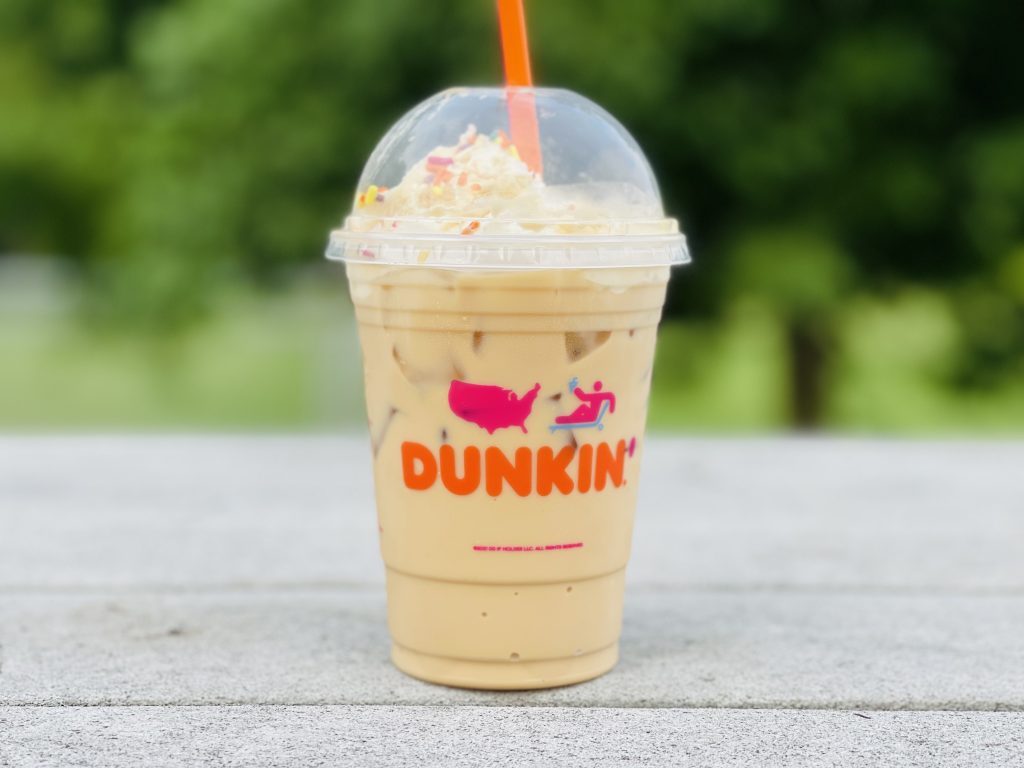 Dunkin' Butter Pecan Sundae Calories
I couldn't help but smile when my cup was passed to me through the drive-through window—it looks like a mini birthday cake! (It is a treat at 410 calories in a medium, but switching to skim milk can bring the count down to 340.)
One of Dunkin's Most Requested Flavors
According to Dunkin', butter pecan is "one of the brand's most requested flavors." (We found several online petitions about bringing back the flavor.) And we know why butter pecan is so popular: The first sips of the iced "sundae" latte were all butter pecan coffee—the roasted flavor is tasty but not overly strong. It works so well iced. As the whipped cream melts into a coffee drink, you get more of the dessert taste. (Definitely use your straw to give the drink a good mix of the whipped cream, caramel, and sprinkles.) It was almost like two drinks in one!
Dunkin' Flavor Shots Vs. Flavor Swirls
This one is made with a butter pecan swirl. Ever wonder about the difference between a Dunkin' flavor shot and a flavor swirl? (Or maybe you're hearing about it now for the first time!) Shots are sugar-free, dairy-free, and add between 5 and 10 calories; swirls are definitely not sugar-free, usually contain dairy, and add between 150 and 160 calories. Most of the seasonal flavors, including butter pecan, are swirls.
The Final Verdict
We loved the butter pecan taste so much; we think we'll usually stick with the hot or iced coffee drinks flavored with butter pecan swirl. But when we're in need of a sweet treat, we'll definitely think of this one, and we won't forget to swirl the straw as the drink begins to melt. We're looking forward to switching to hot butter-pecan-flavored drinks this fall.
(Note: The butter pecan drinks contain no tree nuts.)
Please share your own Dunkin' Butter Pecan Sundae Signature Latte review below in the comments. We would love to hear about your experience.