Rumors about the return of Irish Creme this Spring have come to actuality as we caught a glimpse of the new Dunkin' menu for Spring 2022. Springtime at Dunkin' officially begins on February 23, 2022, and will conclude around April 24, 2022, with what seems to be quite the below-average menu.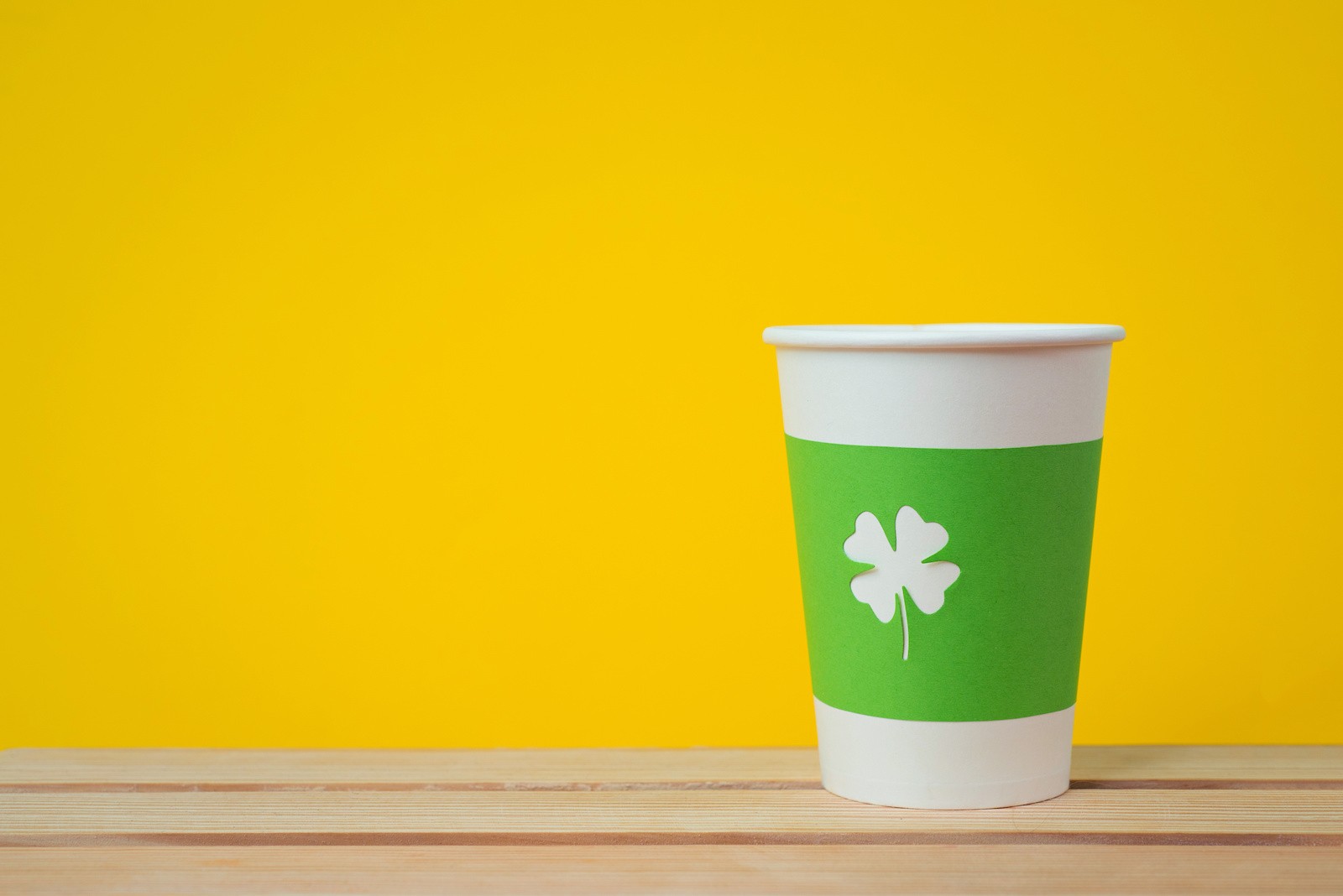 Irish Creme Does Make A Return

The new Dunkin' Spring menu includes Irish Creme and an Irish Creme Shamrock Macchiato, which sounds absolutely like Spring. And this is something we can get excited about, especially if you are a fan of McDonald's Shamrock Shakes (Shamrock Shakes return to McDonald's February 21, 2022, in case you were wondering).
Dunkin' Trade-Offs
It seems like Dunkin' has always traded off great flavors when resurrecting some of the best flavors from the past, and unfortunately, this year is no different. Leaving this year's menu is Hazelnut Swirl and some of the Valentine's Takeover menu items we were expecting, including; Brown Sugar Cookie Syrup, Stoopwafel donut, Brownie Batter donut, and the pancake minis. Did anyone even try the Stoopwafel donut?

Hazelnut Swirl Discontinued
Back to the departure of Hazelnut. Hazelnut swirl has been a popular flavor and included in some of the top iced coffee drinks on Dunkin's menu. We know some #DunkinJunkies that will NOT BE HAPPY to find out Hazelnut swirl MIGHT ALREADY BE GONE!
We can relate to the same feeling when Dunkin' decided to put Irish Creme on the shelf for a measly 5-years. That one hurt!
At any rate, this year's Dunkin' Spring Menu 2022 will leave some morning routines WRECKED without the godsend of Hazelnut.
New To Dunkin's Spring Menu 2022
As we mentioned, making its debut is a new Dunkin' drink called the Shamrock Macchiato. This macchiato appears to be served with green milk and can be ordered both hot or iced. Other drinks include a shift to caramel flavors, including a Salted Caramel Sweet Cream Cold Brew and a Signature Salted Caramel Latte.

If you are heading to Dunkin' for some snacks you may be overwhelmed too (sarcastic). A few new items will include Roasted Tomato Toasts and a Chocolate Croissant.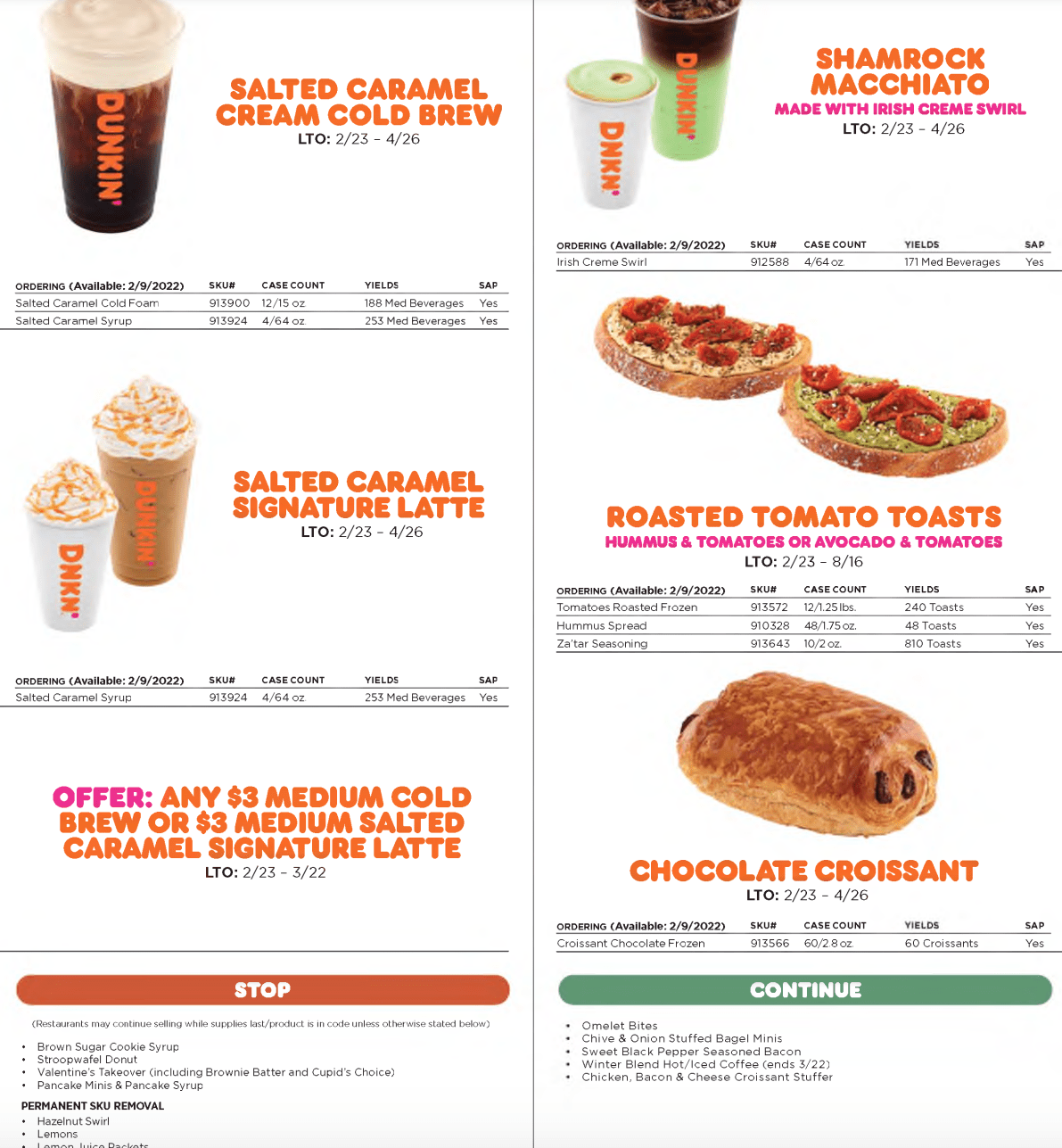 What About Winter Blend Coffee?
Winter blend hangs on, hopefully, winter doesn't! If you enjoyed the new Winter Blend Coffee this year, you have some luck this March. Winter blend stays on the spring menu until at least March 22. We can only hope that Sunrise Batch may follow; however, speculation reveals we will likely see Explorer batch making a short return.
If you were looking for a robust menu from Dunkin' this Spring, Shamrock Shakes may seem more exciting.