It's no secret that Dunkin' is one of the best places to get a great-tasting iced coffee. Have you seen the drive-thru line lately? Usually, the line of cars is wrapped around the building more than once, especially during peak times. Dunkin's iced coffee is a blend of medium roast Arabica and Robusta beans guaranteed ground fresh each day. Let's explore some of the best Dunkin iced coffee in detail so you can be sure to find your favorite iced drink!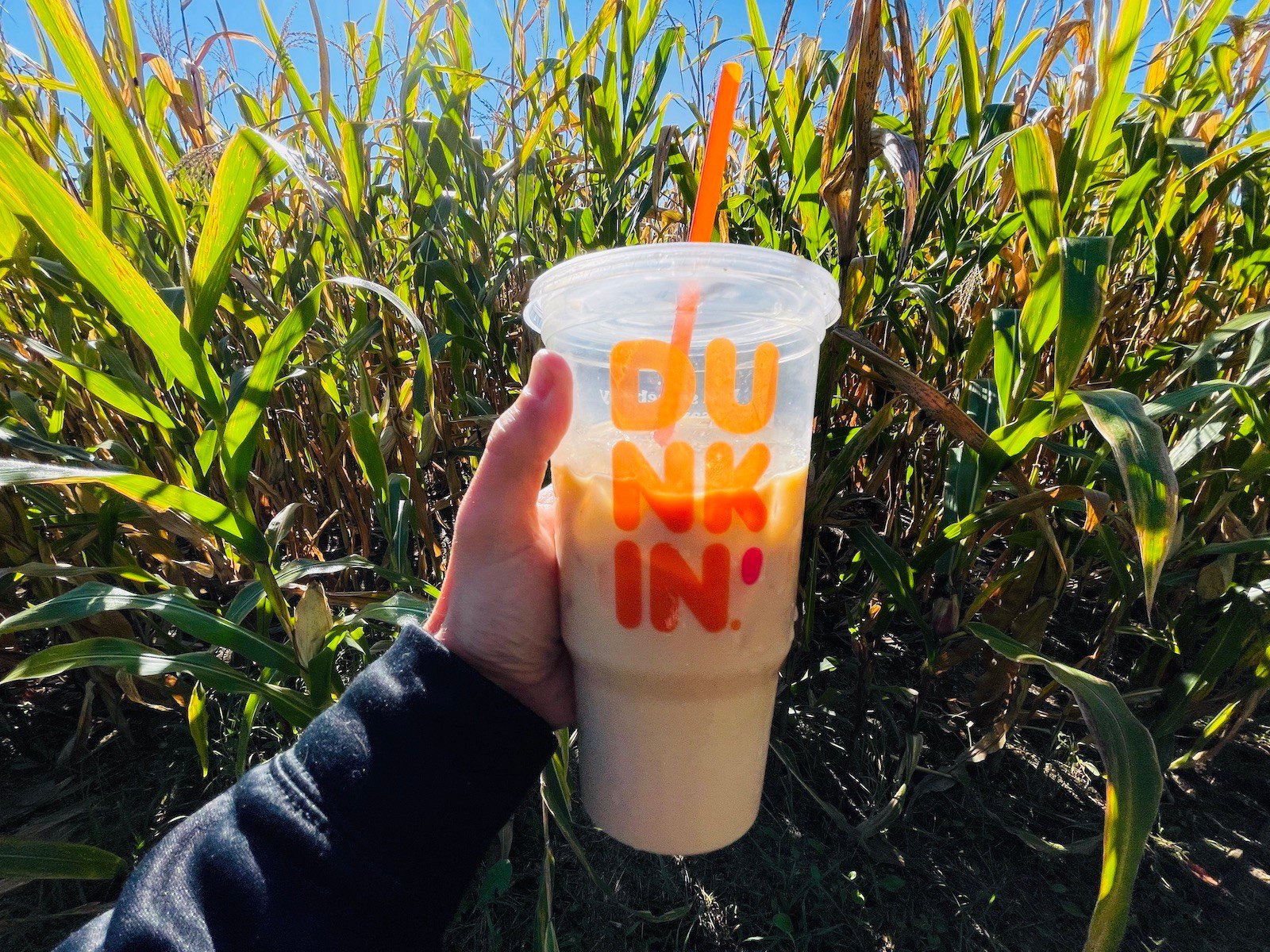 Dunkin's menu divides iced coffee into three cold coffee categories. These categories include original iced coffee, cold brew, and iced espresso drinks. Understanding each of these categories will help you with finding and ordering the best Dunkin iced coffee. For the purposes of this article, we are excluding frozen coffee.
Dunkin' Original Blend Iced Coffee
Original Blend Iced Coffee at Dunkin' is made by brewing regular hot drip coffee, cooling it down, and serving it over ice. You can order a Dunkin' iced coffee in three sizes, small, medium, or large. (Unfortunately, the extra-large coffee is only available as a hot coffee size). Once you choose a size, Dunkin' offers two varieties of flavor; Dunkin' Swirls or Dunkin' Flavor Shots.
Dunkin' Swirls vs. Flavor Shots
Dunkin' swirls contain sugar and added calories, while flavor shots have very few calories and offer more exotic flavors. Flavor swirls are creamy and sweet, contain 150-160 calories, and contain dairy products. On the other hand, Flavor shots contain less than ten calories, no sugar, and are dairy-free. As a bonus, both varieties of flavoring are free from artificial flavors or dyes. Rumors hint that some store managers are willing to sell flavor shots to customers wholesale.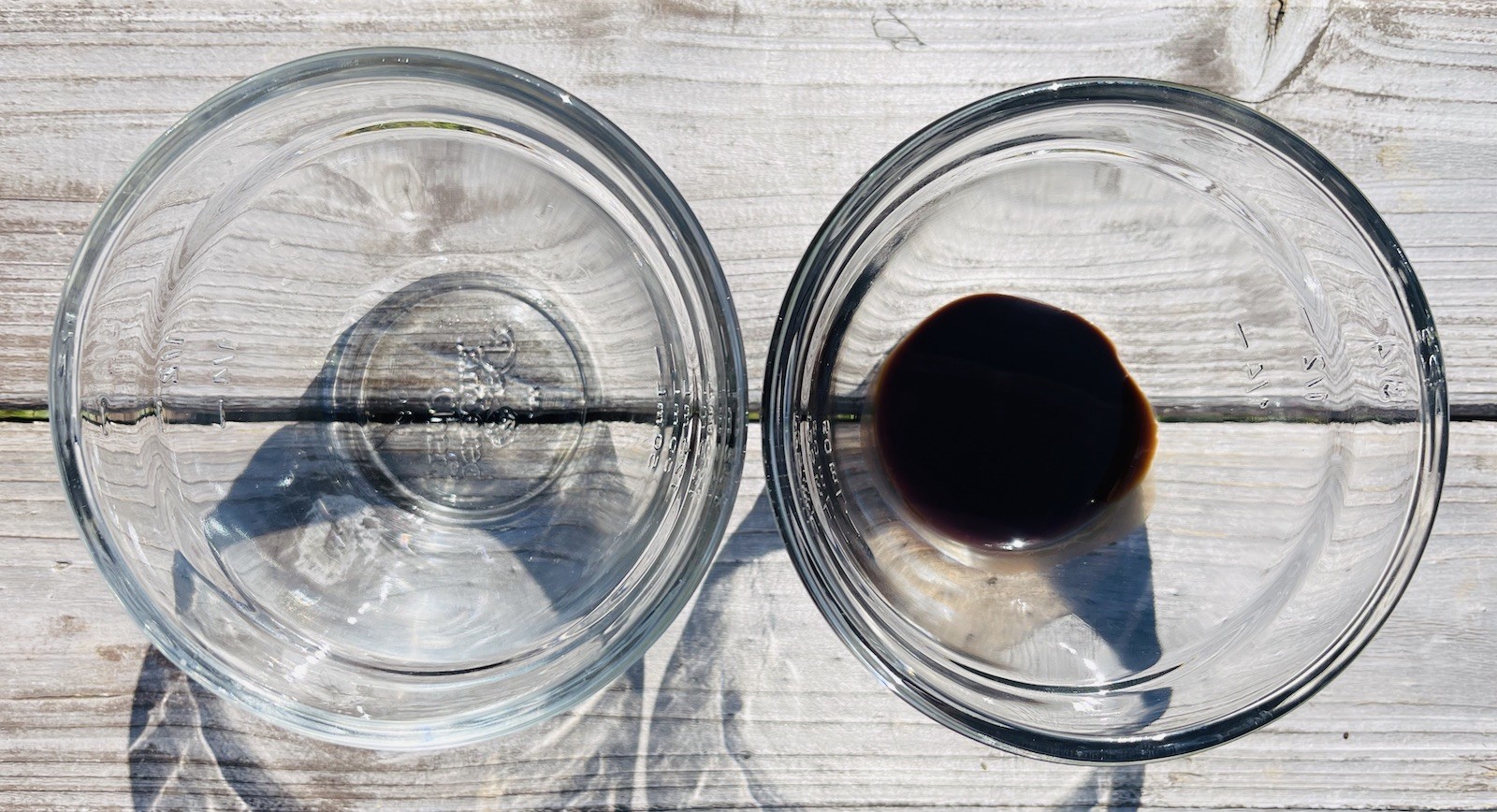 How Many Pumps of Swirl In Dunkin' Iced Coffee
If you need to know how many swirl pumps are in what sizes, here's a quick guide for Dunkin' iced coffee sizes.
Large Iced Coffee (4 Pumps)
Medium Iced Coffee (3 Pumps)
Small Iced Coffee (2 Pumps)
When ordering Dunkin' iced coffee, you can specify a reduced number of pumps to limit sweetness, calories, or sugar. We even heard of a few customers increase the number of pumps in some cases up to 6. Holy sweetness!
Classic Dunkin' Flavor Shots (2021)
Vanilla
Hazelnut
Toasted Almond
Blueberry
Raspberry
Coconut
Classic Dunkin' Flavor Swirls (2021)
Caramel
French Vanilla
Hazelnut
Mocha
Seasonal Dunkin' Flavor Swirls (2021)
Pumpkin (August-November)
Peppermint Mocha (November-December)
Others
Dunkin' Iced Cold Brew
Dunkin' Cold Brew iced coffee has been on the menu nationwide since 2016. Cold-brew at Dunkin' is crafted by steeping an exceptional dark roast coffee for more than 12-hours. The brewing process of cold brew coffee allows for different flavor profiles and a smoother taste making this variety of coffee one of Dunkin's best-iced coffees. On the caffeine comparison list, Dunkin' Cold Brew has slightly less caffeine than a traditional iced coffee. If you are heading to Starbucks, the opposite is true. Starbucks Cold Brew has more caffeine than conventional Starbucks iced coffee.
Dunkin' Iced Espresso Drinks
Some of Dunkin's most popular iced drinks are of the espresso variety. Dunkin' offers three types of iced espresso drinks; lattes, macchiatos, cappuccinos, and americanos.
Iced Lattes vs. Iced Macchiatos vs. Iced Cappuccinos vs. Iced Americanos: What's the Difference?
Dunkin' creates iced lattes with milk and espresso shots blended.
Iced macchiatos contain creamer milk allowing for separation between the espresso and milk. The milk is poured over iced first.
Iced cappuccinos are similar to an iced latte but include an irresistible, thick layer of milk foam on top.
Iced Americanos exchange the milk with water for a much bolder espresso taste.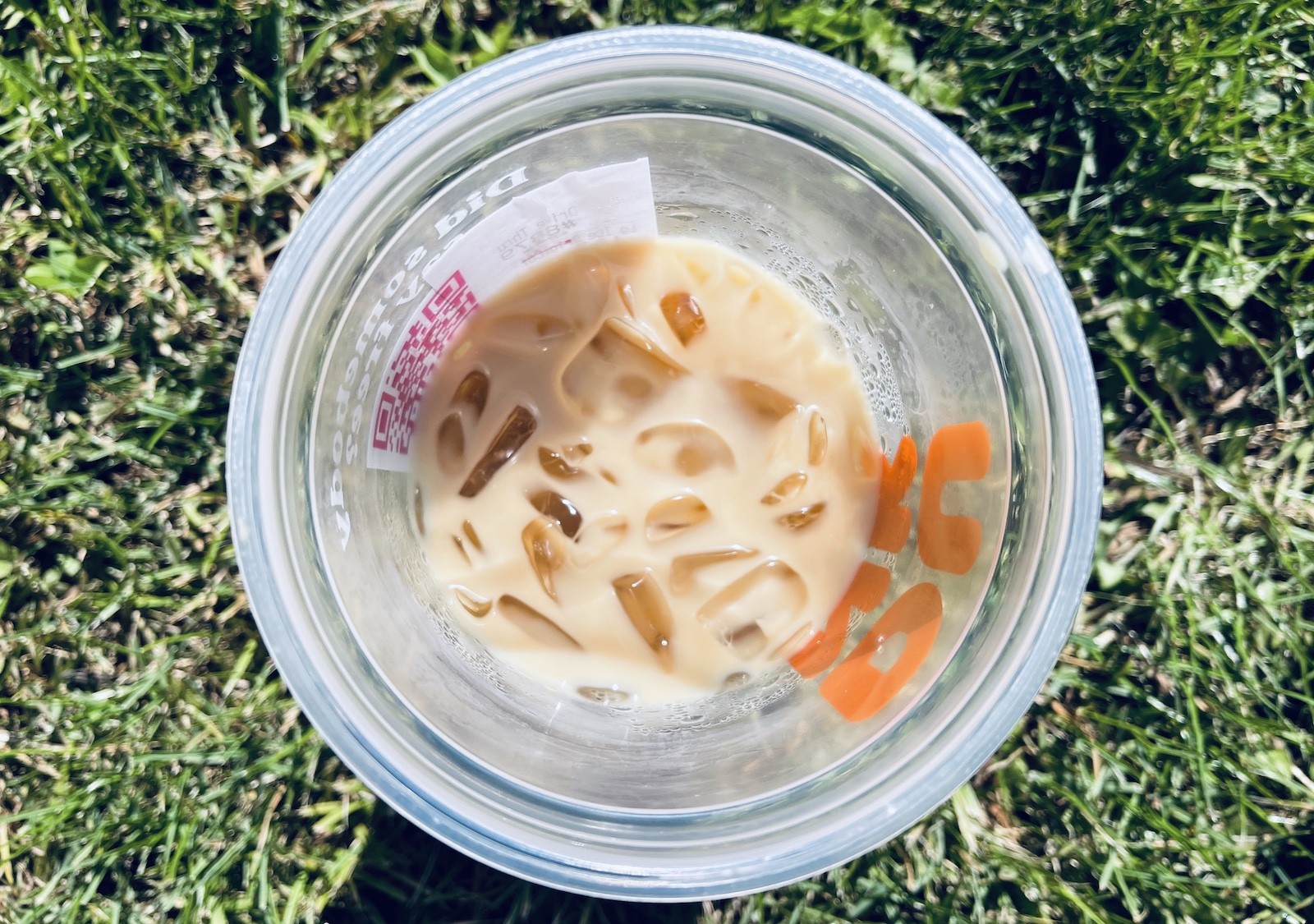 Top 5 Best Dunkin' Iced Coffee Drinks
There are hundreds of combinations using the varieties above to create your perfect iced coffee. Here is our list of the best Dunkin' iced coffee drinks money can buy.
Original Iced Coffee, Mocha Swirl, and Raspberry Flavor Shot
Try keeping it simple and original, with a unique combination of swirls and flavor shots in an Original Blend Iced Coffee. We think this one is a gem! The mocha taste compliments the raspberry flavor (one of our favorite flavor shots of all time). Trade the raspberry for blueberry. Remove the mocha swirl for a refreshing iced coffee with fewer calories. Of course, you can try the other flavor shots too! Flavor shots are very refreshing and packed with powerful taste.
Original Iced Coffee, Caramel Swirl, Coconut Flavor Shot
One of Dunkin's most ordered combinations, the coconut flavor shot and caramel swirl is a perfect escape from plain iced coffee. Caramel continues to lead the charge of the most popular in the flavor category, followed by a close second and third: mocha and vanilla.
Cold Brew and Caramel Swirl (Mocha/Dairy Optional)
The combination of cold brew and caramel swirl will make you wish Dunkin' offered a green apple shot! We recommend trying this mixture without dairy to allow the full chocolate notes of the Cold Brew to push through. For bonus taste, have the Dunkin' crew add sweet cold foam and request a sip lid to make this extra drink special.
French Vanilla Swirl Iced Latte (*Chug Alert)
Vanilla has been a classic coffee flavor for centuries and is one of Dunkin's most ordered swirls. French vanilla swirl combined with the espresso and milk in a Dunkin' latte is a unique flavor profile. This drink proves sweeter than others but invokes the power of espresso to create a balance that can make you suck this drink down in minutes. Our advice? Order a large!
Mocha In Everything (Lattes, Macchiatos, Cappuccinos, Americanos)
It doesn't matter if you love chocolate or not, mocha makes everything more delicious! You can add Dunkin's infamous mocha swirl to just about anything. The versatility of mocha can be combined with just about any hot or iced drink, flavor shot, or swirl to create your ultimate iced coffee drink. Can you image a strawberry flavor shot combined with mocha swirl? We can only hope Dunkin' has had this same thought.
Best Dunkin' Iced Coffee Summary and Contest
What is your favorite combination of swirls, flavor shots in an iced coffee variety at Dunkin'? Please fill out the form below, or let us know in the comments for a chance to win a Dunkin' gift.
---
[gravityform id="4″ title="true" description="false"]