So what is exactly IS the difference of cold brew vs iced coffee? Both tasty caffeinated beverages are served cold and with ice. Well, it's all in how the coffee is brewed! Before you order your next cup, learn which beverage you might prefer by reading about these two coffeehouse treats.
What is iced coffee?
Iced coffee is basically exactly what it sounds like, regular coffee poured over ice. The coffee can be brewed the same way as regular coffee. Allow the coffee to cool before pouring over ice so that it's not too diluted by melting water. Another way to prevent the coffee from being too watery is to double the amount of coffee grounds used to brew. You can also make coffee ice cubes by freezing coffee in an ice cube tray beforehand. Iced coffee tastes great with dairy milk, cream, oat milk, almond milk, or just by itself. Sugar syrups are a better choice than granular sugar in iced coffee, because granular sugar tends not to dissolve well. When it comes to iced coffee, the combinations of flavors, sweeteners, and creamers are endless.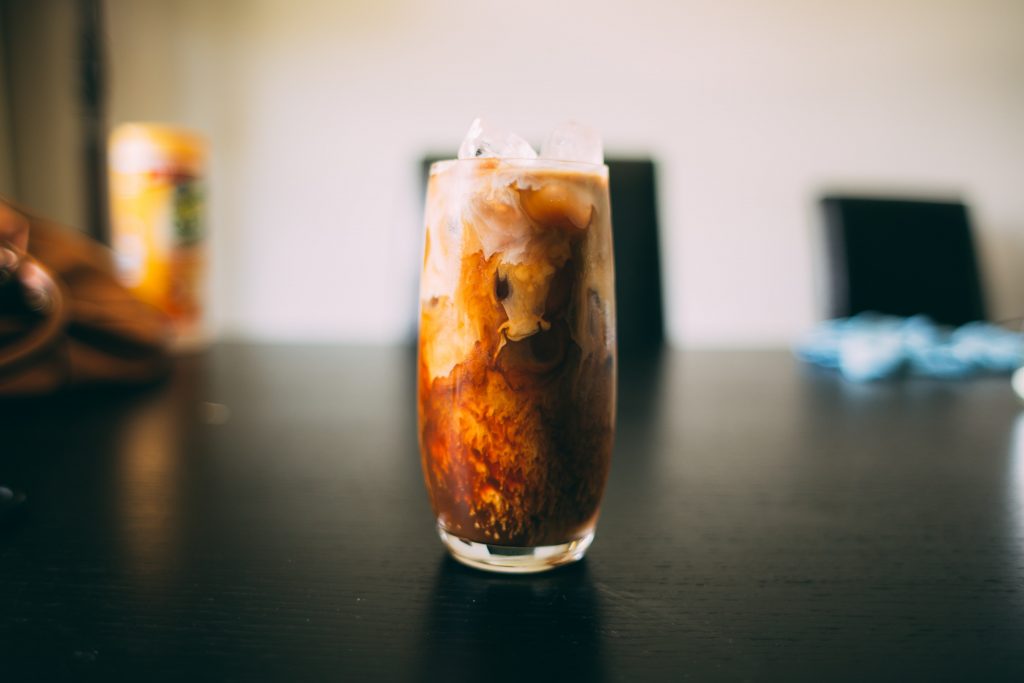 What is cold brew coffee?
Making cold brew isn't quite as easy as making regular iced coffee. The main thing you need to make cold brew is time! Medium-coarse ground coffee is added to room temperate water and steeped from 12-14 hours to extract the sugars, oils, and caffeine from the coffee. Cold-brew is never exposed to heat. Before drinking the grounds are filtered out, leaving it sediment free. After such a long amount of brewing time, the resulting cold brew will be less acidic and bitter than the rival iced coffee. It also has twice the amount of caffeine, so think of it as a coffee concentrate. Cold-brew can easily be added to ice without a watered down taste. Mix it with any creamer and sweetener of your choice!
Cold Brew vs Iced Coffee Summary
When it comes to cold coffee beverages, you really can't go wrong choosing an iced coffee or a cold-brew. If you prefer more caffeine, less acid, and a smooth taste, cold-brew may be the one for you. If you like to make a quick iced coffee at home, regular old iced coffee is great! Try both of these varieties to see which is your favorite caffeinated iced drink.