Move over pumpkin spice; cookie butter is the NEW flavor of the season! Cookie butter has arrived at DD, and it does not disappoint. Here is our Dunkin' Cookie Butter Cold Brew review.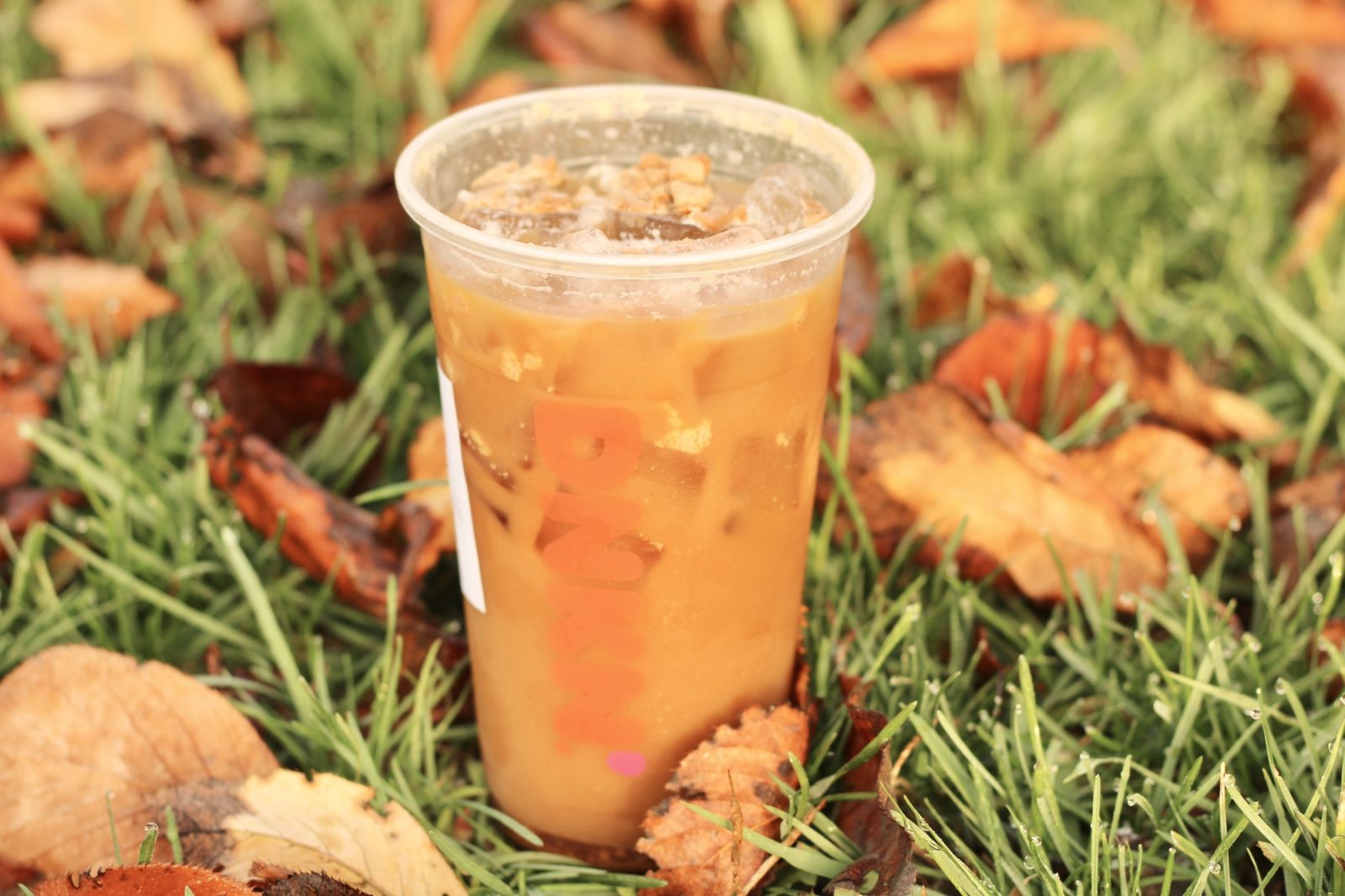 Dunkin' has upped its cold brew game with the new Cookie Butter Cold Brew.
This new drink combines a slow-steeped, ultra-smooth cold brew with hints of sweet brown sugar and baked cookie flavors.
Topped with creamy Cookie Butter Cold Foam, and the cookie butter crumbles (floating in the cold foam) make this new drink SO good!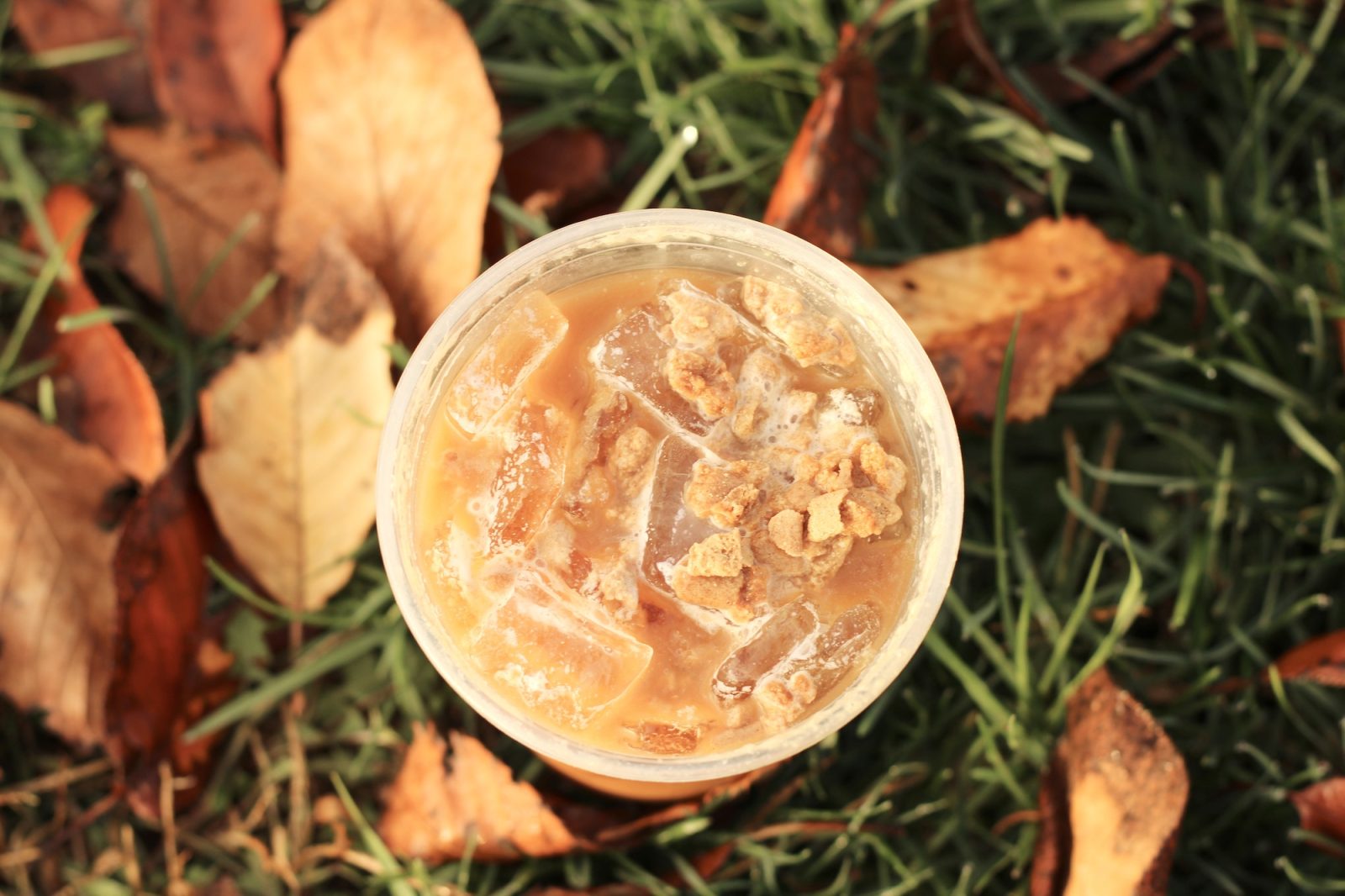 Cookie Butter Cold Brew Review
At first, we were skeptical about cookie butter flavor in coffee, but the Cookie Butter Cold Brew delivers — and might be our favorite drink this DD holiday season!
The drink was super smooth, with just a touch of sweetness.
And we can't say enough about those cookie crumbles. They are packed with holiday flavors and are highly addictive.
We wish you could order them by the handful!
As you drink your Cookie Butter Cold Brew, you will learn to savor those little crumbles to the VERY end.
As the cold foam and crumbles diminish, Dunkin's Cold Brew's authentic, robust taste pushes through for a perfect and powerful ending.
Watching your calories? DD has you covered.
Cookie Butter Cold Brew Calories
As we know, cold brew is a low-calorie drink, and the cookie butter cold brew with cream is no exception, tallying only 280 total calories in a medium size.
Ditch the cream, and save an additional 80 calories (200 total).
The Cookie Butter Cold Brew is the perfect guilt-free drink for this holiday season.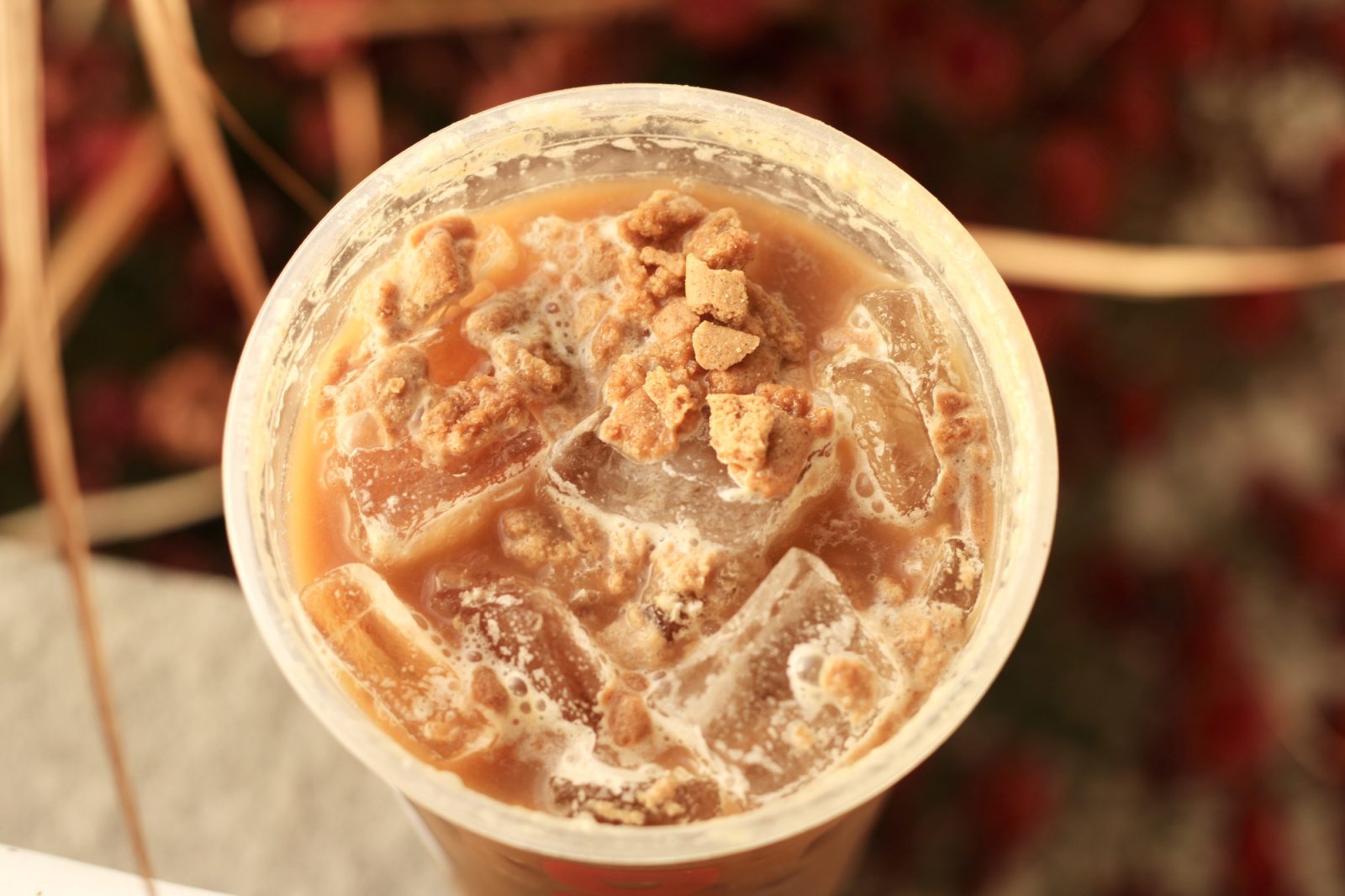 Dunkin' Cookie Butter Cold Brew Review Summary
If you enjoy a refreshing DD cold brew Dunkin's newest holiday flavor does not disappoint! Have you tried Dunkin's new Cookie Butter Cold Brew? It's one of our favorite!