Iced coffee is a deliciously refreshing drink. Starbucks is one of the most popular iced coffee vendors, and for a good reason. They have an array of cold coffee-based drinks on their menu to suit all tastes. All the best Starbucks iced coffees served are customizable and are available in a variety of flavors. They also served some with different plant-based milk. Here are a few varieties of the best Starbucks drinks on the menu, iced-style.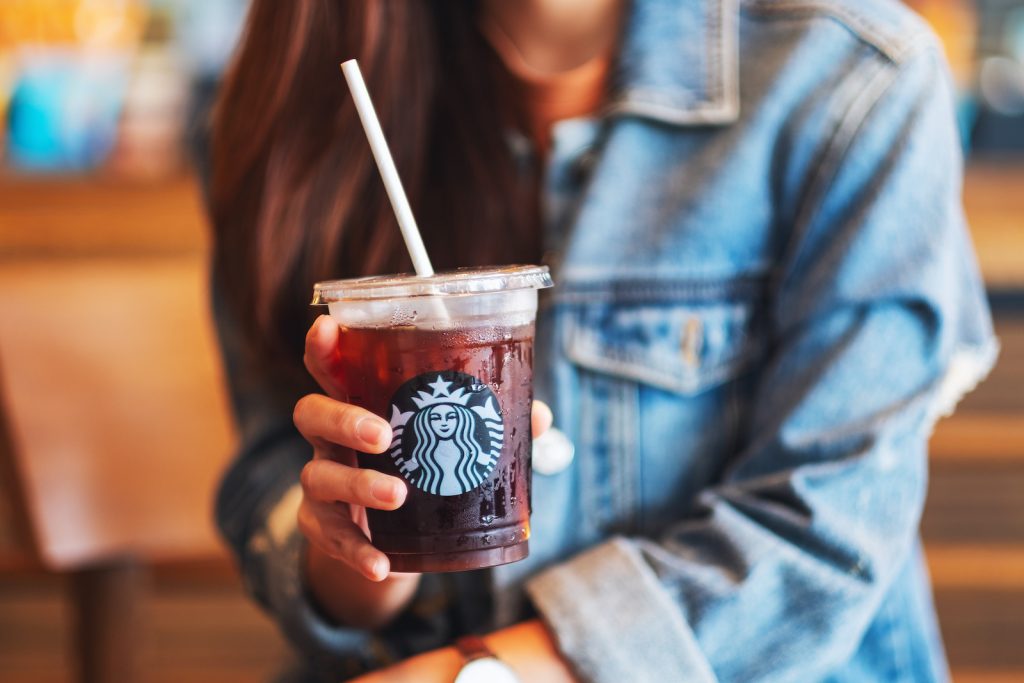 What Is Iced Coffee?
The term "iced coffee" is often used to describe three main types of cold coffee-based drinks. These include traditional iced coffee, cold brew, and also iced espresso drinks. These are all available at Starbucks, so understanding these terms can help with finding and ordering the best Starbucks iced coffee.
Traditional
Traditional iced coffee at Starbucks is essentially a cooled-down hot drip coffee. They add ice before serving it and give the customer the option to add syrups and cow's milk, soya, almond, or oat. The standard syrup served with the traditional coffee is "Classic" syrup, which is unflavored and sweetens the beverage. Baristas add this syrup at the end, so getting a traditional iced coffee with no added sweetness is possible. The traditional iced coffee is the most cost-effective iced coffee option on the menu.
Cold Brew
The Starbucks cold brew coffee has more flavor and a higher caffeine content than traditional iced coffee. This is because of the brewing process. Baristas leave the coffee to steep in cold water for 20 hours, which allows it to infuse with natural flavors. As they don't use hot water at all to make cold brew coffee, the resulting beverage is much less acidic tasting.
Starbucks serves a standard cold brew coffee and a "nitro" cold brew. They infuse the nitro cold brew with nitrogen bubbles, resulting in a smoother, colder, and naturally sweeter coffee. The nitrogen process makes the coffee extra cold, meaning it doesn't need ice. Because of this, they served more coffee in the cup, meaning a greater caffeine hit.
Iced Espresso Drinks
The most popular iced coffees at Starbucks are their iced espresso drinks. They make these by adding fresh espresso shots to ice followed by either milk, plant-based milk, or water. Although iced versions of standard coffees such as flat whites, mochas, and lattes are available, there are more popular options. Most people choose the more adventurous iced espresso drinks, crafted with a range of syrups, sauces and toppings. Some examples of these are detailed below.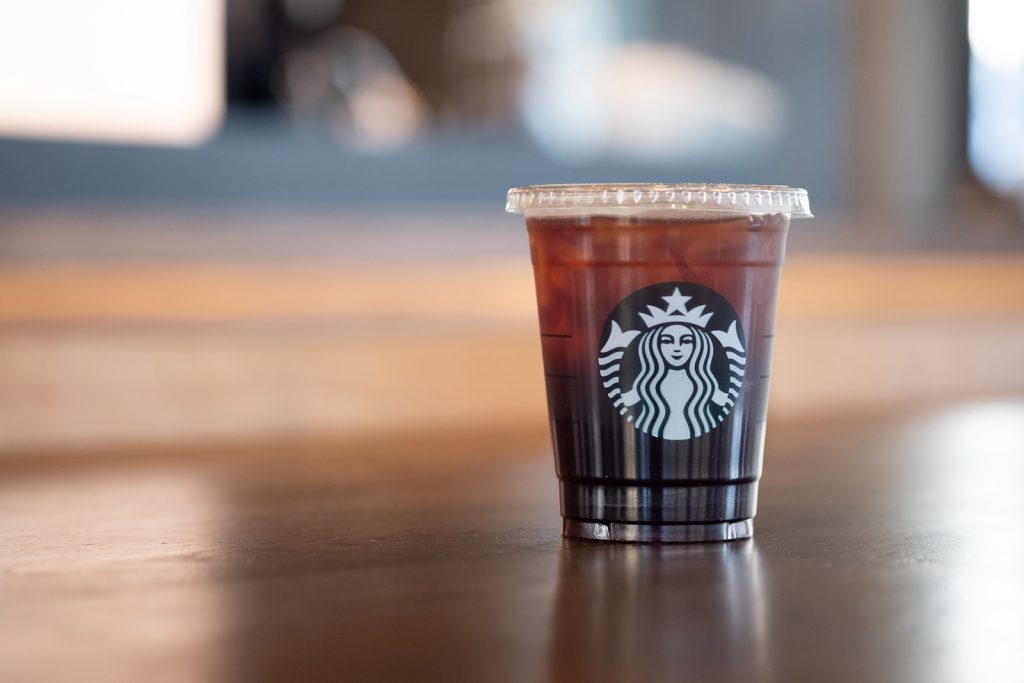 Salted Caramel Cream Cold Brew
Salted caramel has been a best-selling flavor in both food and drink for a while now. The salted caramel cream cold brew brings this flavor to coffee, resulting in a taste sensation. It's made by topping a cold brew infused with caramel flavor with salted vanilla sweet cream. A "grande" sized drink contains 185mg of caffeine, 23g of sugar, and 230 calories.
Iced Caramel Macchiato
This Starbucks classic is a sweet beverage that is packed with flavor. Baristas make this drink by adding espresso shots to milk, ice and vanilla syrup. To finish, the barista adds an indulgent caramel sauce, which adds a pleasant richness. The "grande" Iced Caramel Macchiato contains 150mg of caffeine, 34g of sugar, and 250 calories.
Iced Cinnamon Dolce Latte
We need to include cinnamon somewhere on the best Starbucks iced coffee list. Cinnamon flavoring adds a new dynamic to coffee. It's a versatile drink perfect for a summer or winter day. The Iced Cinnamon Dolce Latte really is a cinnamon sensation. It's made by adding cinnamon dolce syrup to ice, espresso, and milk. Then, to enhance the flavor more, whipped cream and cinnamon sit on top. The "grande" version of the drink contains 150mg of caffeine, 35g of sugar, and 300 calories.
Iced Chocolate "Almondmilk" Shaken Espresso
This drink is fairly new on the Starbucks menu, but it's gaining popularity quickly. The "Almondmilk" gives the drink a distinct almond taste, which balances well with chocolate flavoring. Unlike other drinks, the chocolate flavor comes from malt powder as opposed to syrup. They add this to espresso, ice and "Almondmilk" and shake it like a cocktail. The "grande" sized Iced Chocolate "Almondmilk" Shaken Espresso contains more caffeine than other iced coffees-255mg to be precise. It also contains 16g of sugar, and 110 calories.
Iced White Chocolate Mocha
Most people are familiar with mochas, but white chocolate mochas are a relatively new concept. This drink is very decadent and is a white chocolate lover's dream. They make it by adding espresso to white chocolate sauce, milk, and ice before topping with sweetened whipped cream. A "grande" sized drink contains 150mg of caffeine, 48g of sugar, and 420 calories.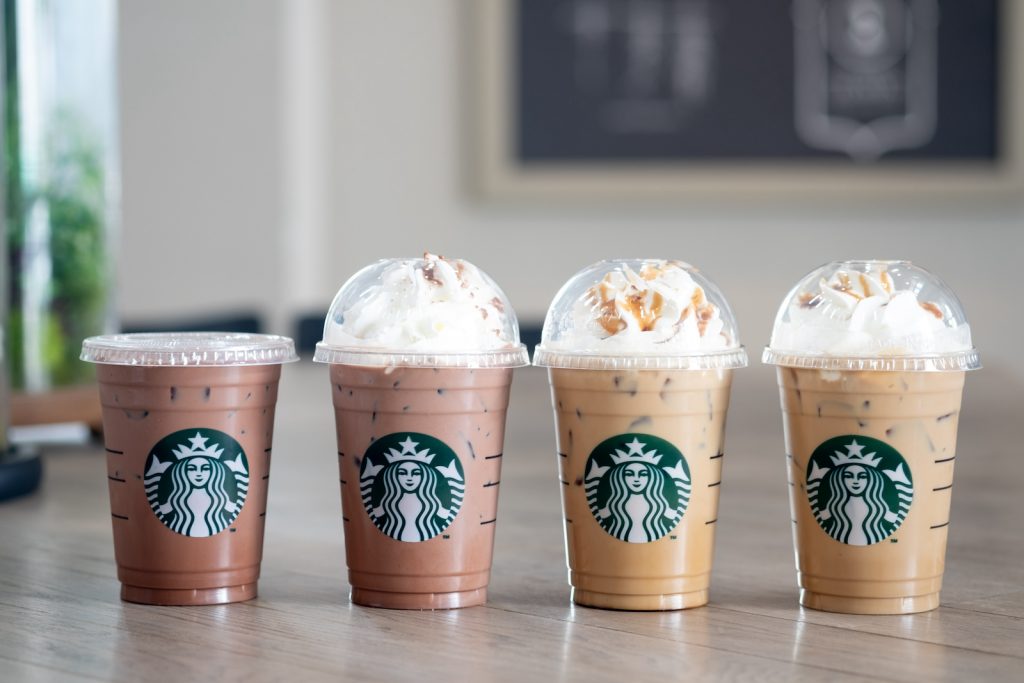 Best Starbucks Drinks Iced Coffee Summary
There is an enormous range of iced coffees available at Starbucks, and those listed above are a select few. Patrons looking for decaf options will need to order an iced decaf espresso drink. Starbucks makes many of the iced coffees with cow's milk, but most baristas are happy to use alternatives if available. The options listed above are rather high in sugar. However, sugar-free options are also available if requested.