Lattes are the United States' most favored coffee drink, with over 67 million consumed each year! Life is all about simple pleasures, and drinking coffee is one of the most enjoyable simple pleasures we can add to our day. Yet, the cost of buying fancy coffee at a coffee shop every day soon adds up, and before you know it, you're spending hundreds of dollars a month on your coffee habit!
Did you know you can make coffee shop standard drinks at home? You just need the right ingredients. One of the most delicious additions to make coffee fancier is flavored syrups, with vanilla syrup being one of the most popular. Want to learn how to make vanilla coffee syrup at home? Keep on reading to find out.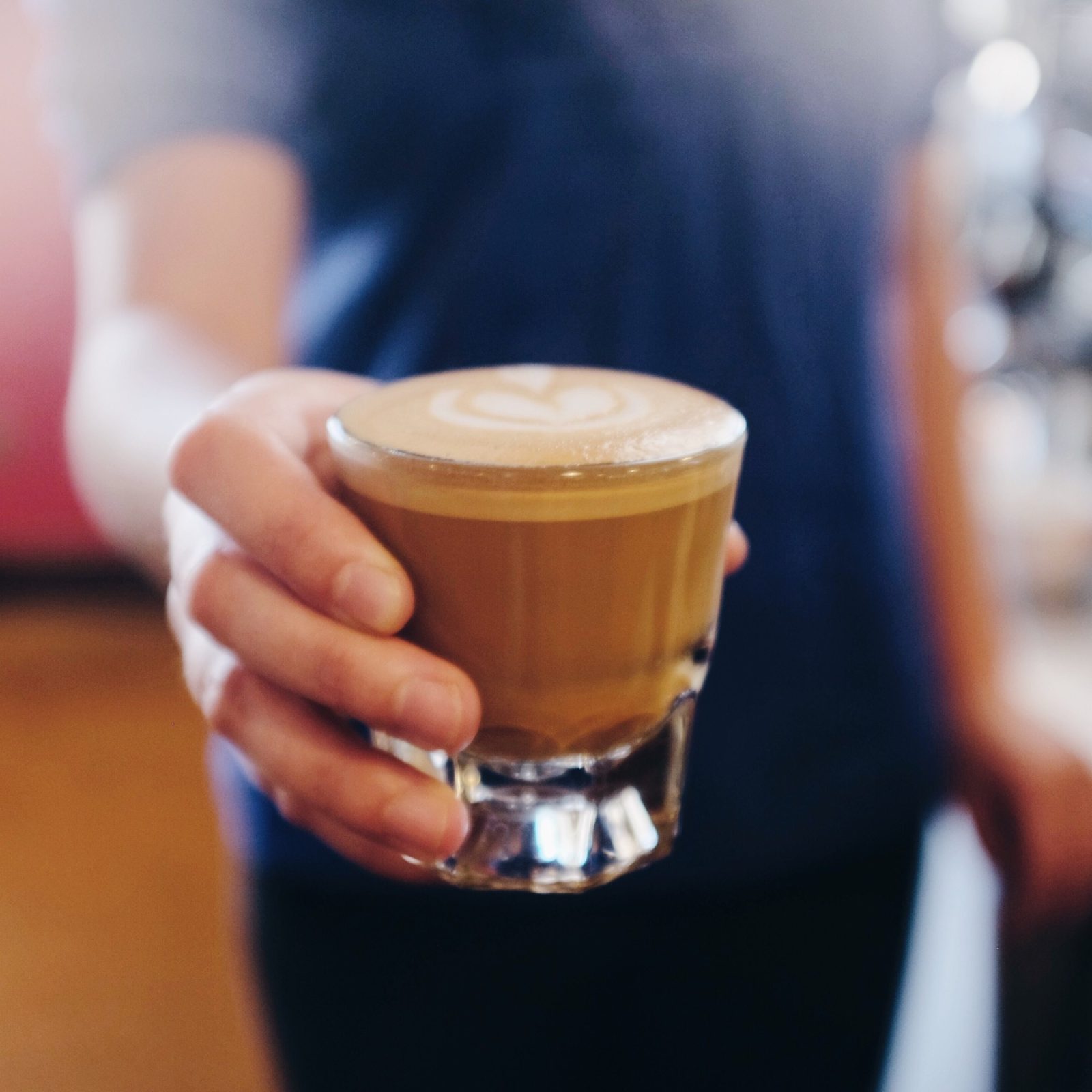 Where Do Lattes Come From?
The trend for vanilla lattes is going strong, with no sign of slowing down! The most popular coffee to add vanilla syrup into is, of course, a latte. But when did we start drinking lattes, and what is it about them that is so comforting? The term cafe latte dates back as far as the 19th century, but coffee mixed with milk goes back way further. It was a thing in 16th century Italy and can be traced back to the first coffee drinkers in Europe.
We aren't as innovative as we thought by adding milk to balance out the bitterness of coffee's flavors!
William Dean Howells was a writer of Italian descent who is often credited with bringing the latte to the United States in the 1950s. Coffee shops in California started adding lots of milk to strong espresso to make it more palatable. It wasn't until the 80s and 90s that fancy drinks such as vanilla lattes became popular. Starbucks can, of course, be attributed for creating the trend. Sipping fancy lattes became part of American culture, with shows such as Friends centering around the coffee shop.
How does Starbucks keep consumers interested? By offering new, exciting versions of their drinks. Starbucks' desire to innovate drove the trend for putting flavored syrups into coffee. They can take the credit for making us love a little sweetness in our daily brew. From cinnamon to vanilla to the infamous pumpkin spice, there's no end to the creativity of latte trends.
Next came latte art, with competitions running across the globe for baristas to show off their expertise and skills with foamed milk. If you want to get the skills for making the perfect vanilla latte, it just takes some time and practice!
Why Do Coffee and Vanilla Make Such a Good Pair?
Many people don't enjoy the bitter taste of coffee and want to sweeten it. But plain sugar is just plain dull! Why not enhance the flavor profile of your coffee with a sweetener that compliments the taste? Many coffee varieties contain hints of vanilla, and the often bitter flavor of coffee matches perfectly with the creamy, smooth taste of sweet vanilla.
Why Make Your Own Vanilla Coffee Syrup?
As you know, it's expensive to keep up with your daily coffee habit. Making it at home won't only save you big bucks, you'll be able to perfect your vanilla coffee syrup recipe to suit your tastebuds! A bottle of high-end vanilla syrup will cost you as much as $15. So you'll have more money left over to invest in good quality coffee beans! You can make homemade Vanilla Coffee Syrup for less than half that cost.
Vanilla syrup is also perfect in an iced latte. It adds an extra layer of flavor and gives a little hint of luxury to your drink. You can also use it in cocktails should you wish. Vanilla syrup is the perfect addition to any drink, as it blends so easily (especially with coffee!). It doesn't leave sticky granules in the bottom of your cup, like using pure sugar does.
Let's Learn How to Make Vanilla Coffee Syrup!
Making Vanilla Coffee Syrup is easy; you just need a few simple ingredients. These are:
Filtered water
Brown sugar
Vanilla pod or teaspoon of vanilla extract
The quantities you use will depend on how much syrup you want to make!
The fundamental principle is always to use the same amount of sugar as water, so it's a 1:1 ratio. How easy is that to remember?
Want to make 16 fl oz of syrup? Then add 16oz of sugar to 16fl oz of water.
To make the syrup, follow these instructions:
Add the filtered water and sugar to a pan with the vanilla pod
Boil until all the sugar is dissolved
If you used a vanilla pod, remove it from your mixture
If you're using vanilla extract, add it after you boil the sugar
Let your syrup cool before you pour it into a bottle to store
Store it in the fridge
It should only take around 10 minutes to measure the ingredients and boil the sugar and water to make the syrup. It's worth spending these 10 minutes of your life to make a delicious syrup for your daily coffee!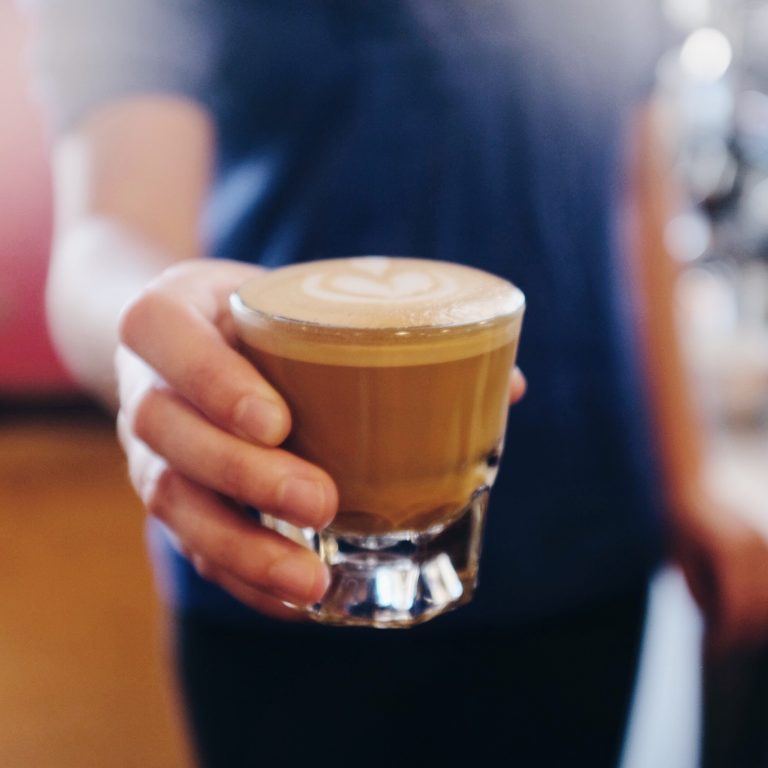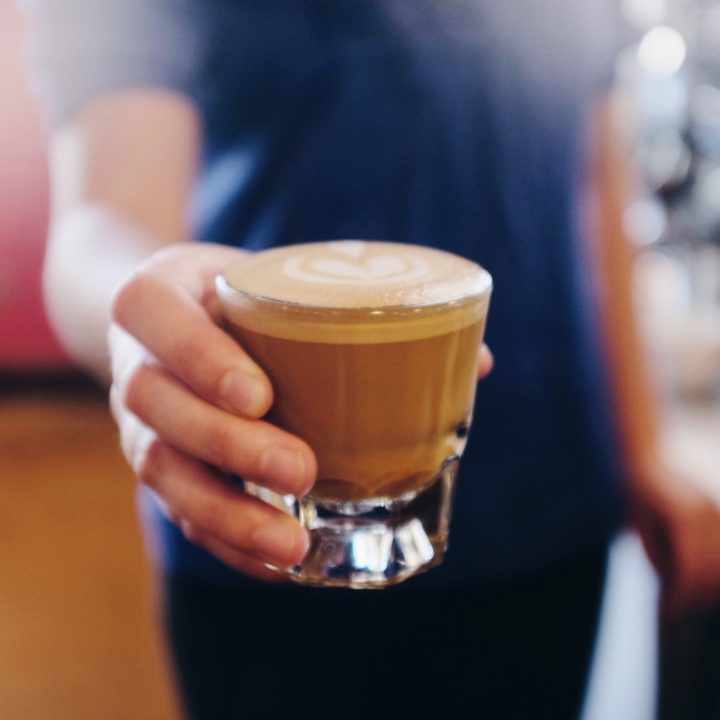 Homemade Vanilla Syrup
Ingredients
Filtered water
Brown sugar
Vanilla pod or teaspoon of vanilla extract
Instructions
Add the filtered water and sugar to a pan with the vanilla pod
Boil until all the sugar is dissolved
If you used a vanilla pod, remove it from your mixture
If you're using vanilla extract, add it after you boil the sugar
Let your syrup cool before you pour it into a bottle to store
Store it in the fridge
Nutrition Information:
Serving Size:

16 ounces
Amount Per Serving:
Calories:

20
Total Fat:

5g
What's the Calorie Content of this Vanilla Syrup?
As the homemade vanilla syrup is pure sugar, it may not surprise you to hear that it's not the healthiest of treats! But in moderation, it's fine to add to your daily coffee. These magic brown beans are packed with health benefits, after all!
A pump of syrup (so around a dessertspoon) has 20 calories and 5g of sugar on average. It will vary very slightly from mixture to mixture. You will only need about one spoon per drink, so you can guarantee it's around 20 calories per drink coming from your syrup.
What Is the Best Way to Store Vanilla Syrup After I Make It?
If you're using an old glass bottle, remember to sterilize it to make sure it's clean before you use it. You can sterilize a glass bottle by washing it thoroughly with hot, soapy water. Then put your glass jar or bottle in the oven at low heat for 10-15 minutes. Sterilization is vital to ensure there aren't any bacteria that may get into your container and your syrup.
How Long Does Vanilla Syrup Last In Storage?
If you store your vanilla syrup in an airtight container in the fridge, you can keep the syrup for up to two to three weeks. Although, you'll use it up quicker than that as it's so delicious! Just remember that keeping the syrup in the fridge is the best option, as it may go bad at room temperature. If your syrup starts to smell bad, it is no longer good to use.
What Else Can I Use This Syrup For?
Now you know how to make the best Vanilla Coffee Syrup, it's time to put it to good use! Of course, the most obvious use is adding the syrup to your daily latte, but there are loads of other creative uses too. It's a perfect addition to an iced coffee or your frappuccino.
You may also want to use your vanilla syrup in smoothies and shakes to give them a little extra tastiness! For example, peanut butter and banana shake tastes excellent, with a dash of vanilla syrup added. Vanilla syrup is also the perfect addition to desserts, cakes, yogurts, on top of fruit or in oatmeal. Try apple, cinnamon oatmeal with a spoon of your syrup. Your mind will be blown by how tasty it is!
Homemade vanilla syrup is a luxurious way to make the everyday things you eat a little more exciting. It's the perfect topping for sweet treats. Use it on pancakes or in your baking for a little extra flavor and sweetness.
Another excellent use for this syrup is in cocktails, and is the perfect addition to any home bar! You can wow your friends with your cocktail skills. Use the vanilla syrup in an espresso martini or a gin and tonic or rum cocktail.
Get Creative With Your Coffee
Now that you have insider knowledge of how to make the best vanilla syrup for coffee, it's time to get innovative with your creations!
Making vanilla coffee syrup couldn't be more straightforward, so it's time to use your new skills for making your favorite drinks. Not only will you save big bucks, but you will also be able to refine your recipe to perfection and impress all your friends and family. For more fun, healthy coffee inspiration, check out our other recipes here. What drink are you excited to make? Let us know in the comments!