The summer has not even officially started, and Dunkin' is already teasing the sequel of its first summer menu. According to a leak from Reddit, we are getting glimpses at what they may have in store for us with Summer Menu #2 with new drinks releasing on June 23, 2021.
Ready to try Sunrise Batch as an iced coffee? So are we!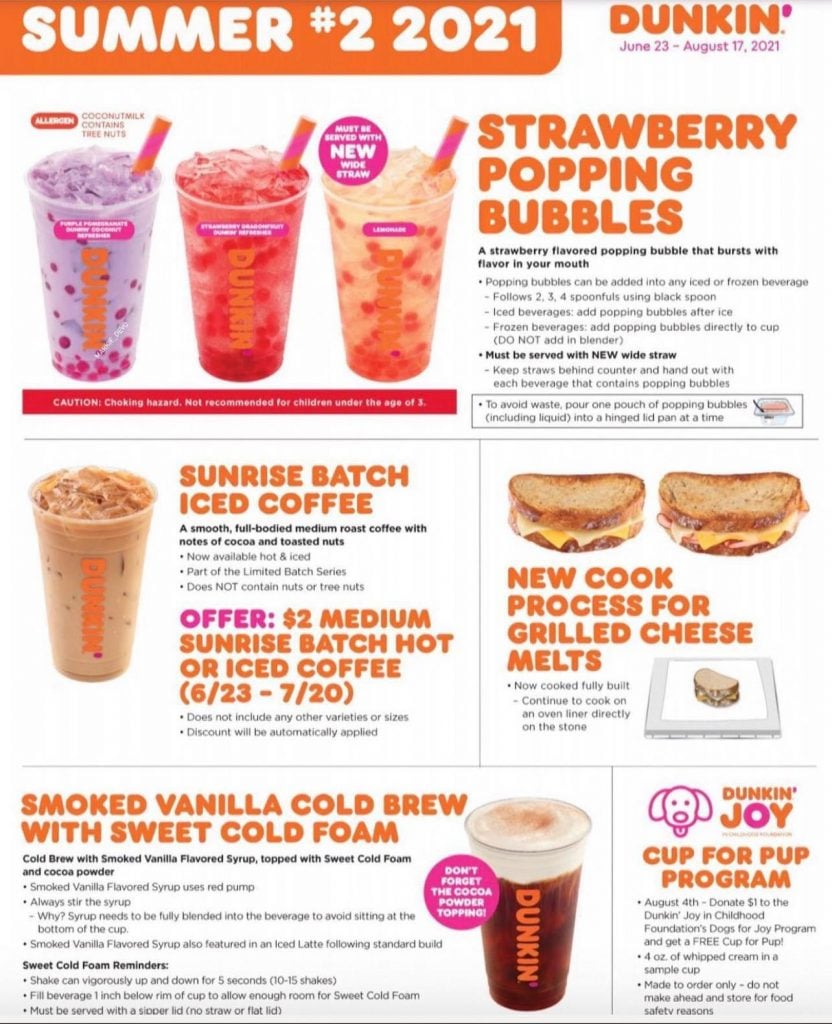 Strawberry Popping Bubbles
The new menu includes an iced version of the popular Sunrise batch limited brew and strawberry popping bubble drinks –a strawberry-flavored popping bubble that bursts with flavor in your mouth. The Strawberry popping bubble drinks are accompanied by a choking hazard disclaimer for children under 3 years of age and must be served with a new wider straw.
Sunrise Batch Iced Coffee
Sunrise Batch replaced the seasonal Explorer Batch coffee earlier this year and is only available as a hot coffee. If you love the new Sunrise Batch blend, you should be very excited to try a Sunrise Batch iced coffee come June 23rd.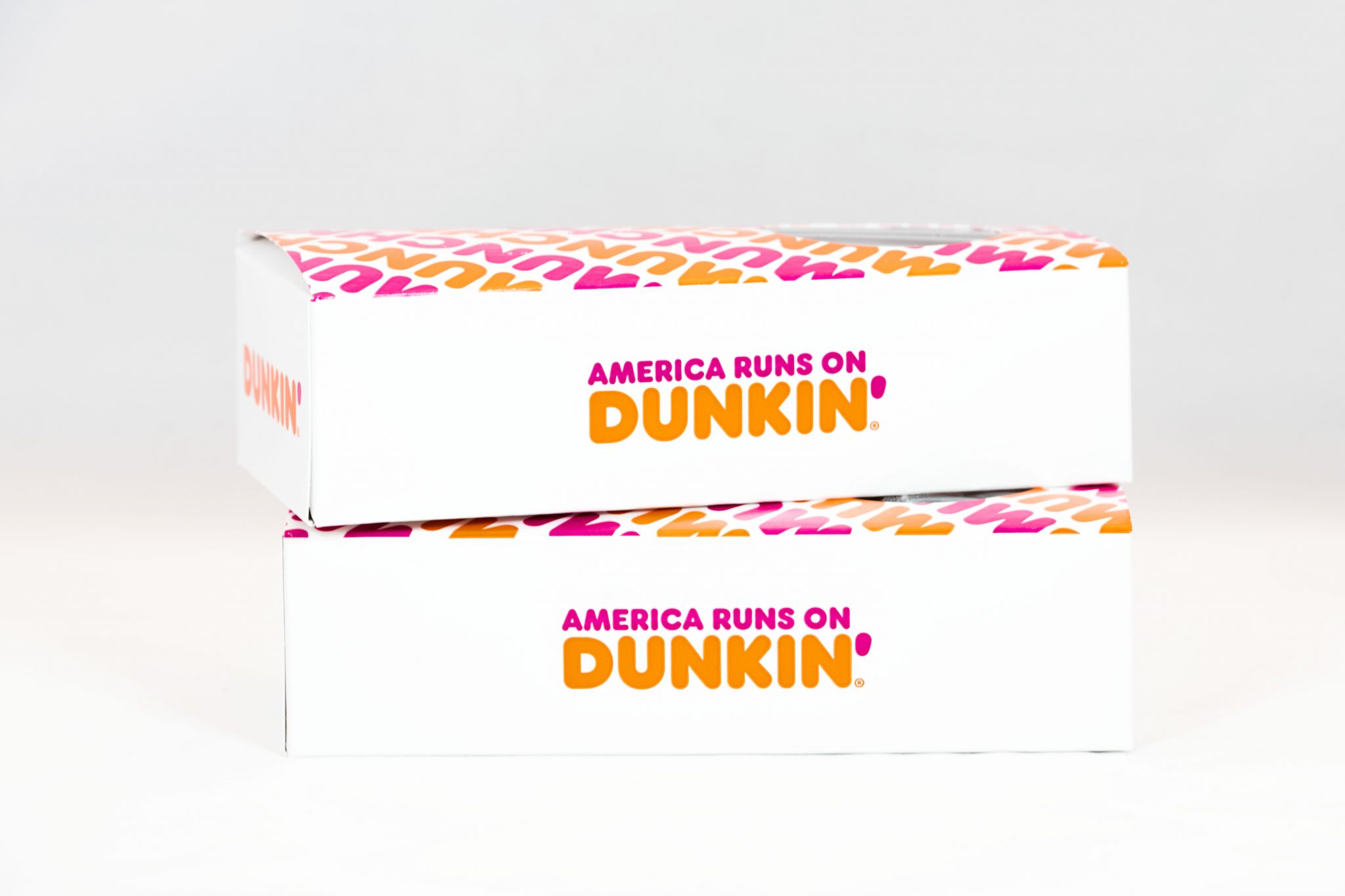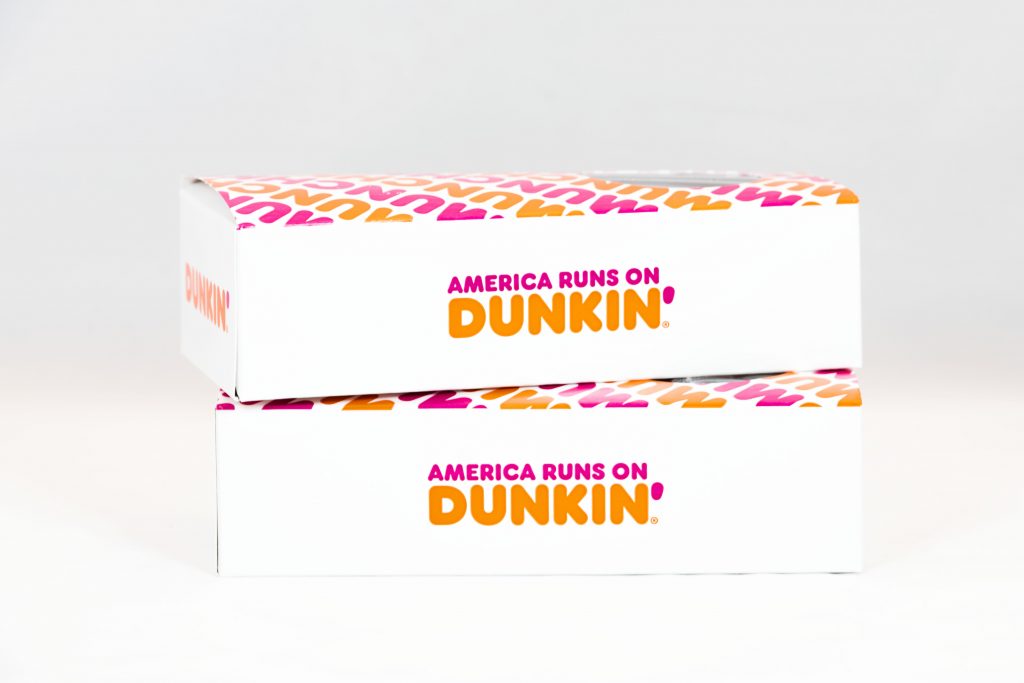 Other Menu Items
The Dunkin' Summer Menu #2 also contains other items such as a Smoked Vanilla Cold Brew with sweet cold foam and promises to make a better-grilled cheese sandwich for the kids.
All Dunkin' Summer #1 menu items are staying on board until at least August 17, 2021. This includes Sunrise Batch Hot Coffee, Croissant Stuffers, Bagel Minis, Grilled Cheese, Butter Pecan Swirl/Signature Latte, Lemonade, Lemonade Refreshers, and Berry Powdered Donuts.
Updated June 25, 2021:08:18 AM.