Have you adopted intermittent fasting as part of your regular routine? It's time to drink coffee with zero calorie coffee creamer.
If so, you already know that only specific types of coffee can be enjoyed as part of this diet protocol.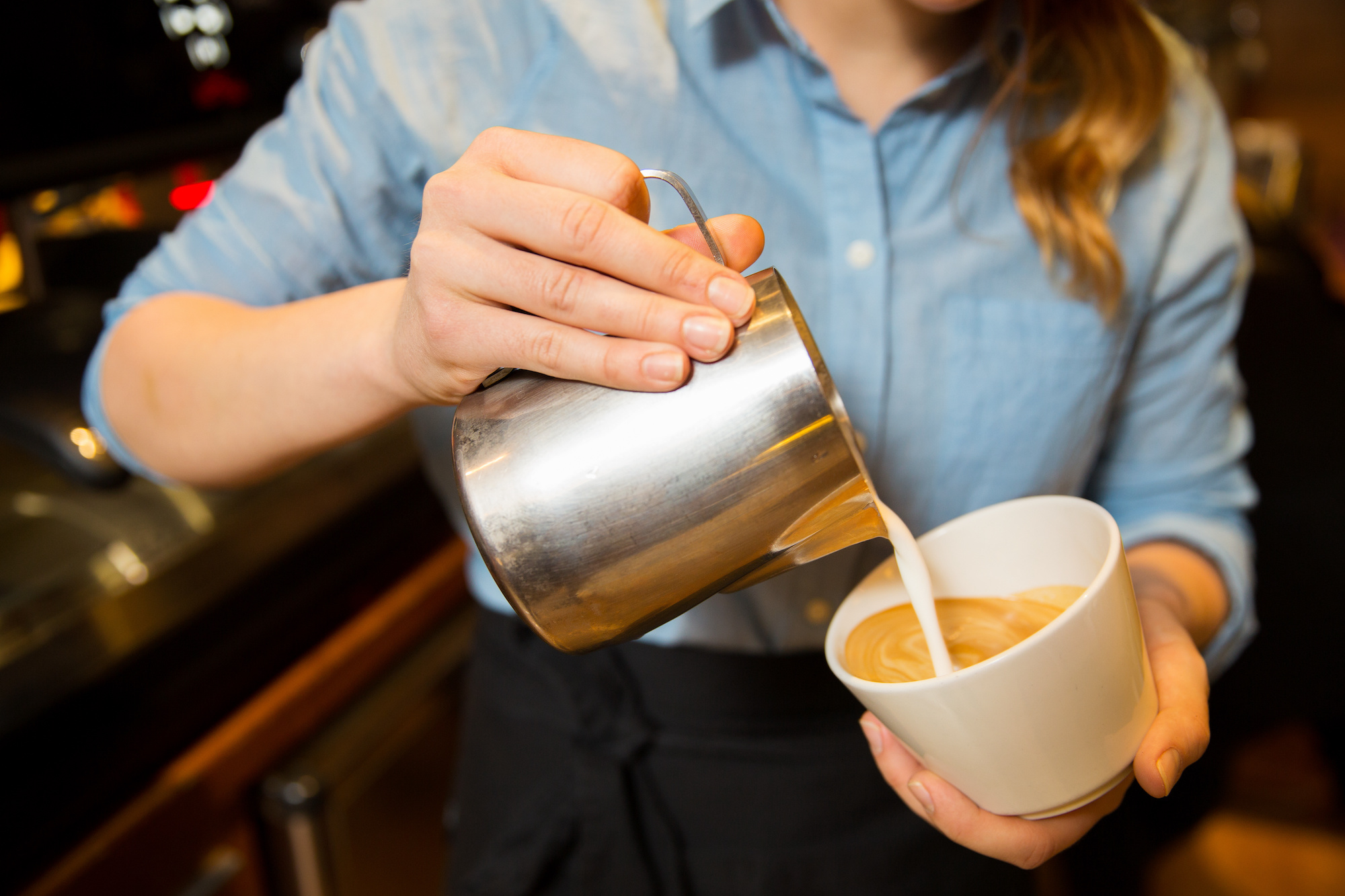 Intermittent fasting involves periods of voluntary fasting, which can range anywhere from 12 hours to several days.
The idea behind this popular dieting strategy is to control the amount of food consumed and help jumpstart your body into fat-burning mode.
If you're new to intermittent fasting, it's normal to feel overwhelmed as you change your habits to fit this plan. However, with the right products on hand, enjoying delicious coffee beverages fast is simple and easy.
Before you start your intermittent fasting plan, grab some of these best coffee mix-ins that won't break your fast. Check out these fasting-friendly coffee flavors and sweeteners.
Intermittent Fasting-Approved Coffee Creamer
Stevia (Liquid)
Liquid Stevia is one of the easiest and safest coffee creamers that won't break your fast. Stevia is a natural, plant-derived sweetener that can add a slight touch of sweetness to your coffee without breaking your fast.
Many brands make Stevia liquid in easy squeeze/dropper packaging, perfect for taking on the go. Whether you're getting coffee on the go at Starbucks bring one to work, these tiny bottles make it easy to enjoy coffee during your fasting period, no matter where you are.
Truvia and SweetLeaf are two commonly seen brands that are easy to find at nearly any grocery store today.
Stevia does not contain any calories and has no impact on blood sugar or insulin levels, making it ideal for intermittent fasting plans.
Stevia (Packets)
The natural sweetener Stevia is also available in traditional packets, such as sugar packets. As this sweetener has gained lots of popularity recently, you may find that more and more coffee shops have Stevia packets available (Starbucks, Wawa, etc).
Whether you choose to use liquid Stevia or Stevia packets, both are ideal for enjoying during your fasting period.
When it comes to Stevia packets, be mindful of the ingredients. Some Stevia packets contain dextrose or other fillers.
Although these amounts of trace carbohydrates are unlikely to affect your fast, it's good to be aware of this if you're very strict about your intermittent fasting protocol.
Monk Fruit Sweetener
Like Stevia, Monk Fruit is another natural sweetener that is safe to enjoy in your coffee while intermittent fasting.
This zero-calorie sweetener comes from a plant known as the Swingle fruit, native to regions in southern China.
Just like Stevia, Monk Fruit is available in both packets and liquid (squeeze) form, ideal for mixing into your coffee.
It contains no calories, however, be mindful of hidden carbs, especially in powdered forms of this natural sweetener.
Monk Fruit is available at most health food stores such as Whole Foods, however, may be slightly harder to locate than Stevia in traditional grocery chain stores.
Other Zero Calorie Coffee Creamer Brands
If Stevia is not available, you'll likely be able to find other zero-calories at most coffee shops, such as Equal, Sweet-n-Low, and Splenda.
These sweeteners contain no calories and thus, can be considered safe for fasting (when consumed in moderation).
However, some people practicing intermittent fasting have argued that these sweeteners produce an insulin response in the body and therefore should be avoided during a fast.
Natural sweeteners such as Monk Fruit or Stevia are ideal for fasting. Other zero-calorie sweeteners should be reserved as a last resort.
Enjoying Zero Calorie Coffee Creamer During Your Fasting Period
Practicing an intermittent fasting plan doesn't mean you need to give up enjoying your morning coffee. Pick up these fasting-friendly, zero-calorie sweeteners to enjoy without breaking your fast.