If you are a Dunkin' Butter Pecan Swirl "nut" or spent the entire summer sipping on Sunrise Batch Iced Coffee, you better hurry and drink up. The next "end of window" will be here sooner than you think, leaving Butter Pecan and Sunrise Batch on the discontinued list for 2022.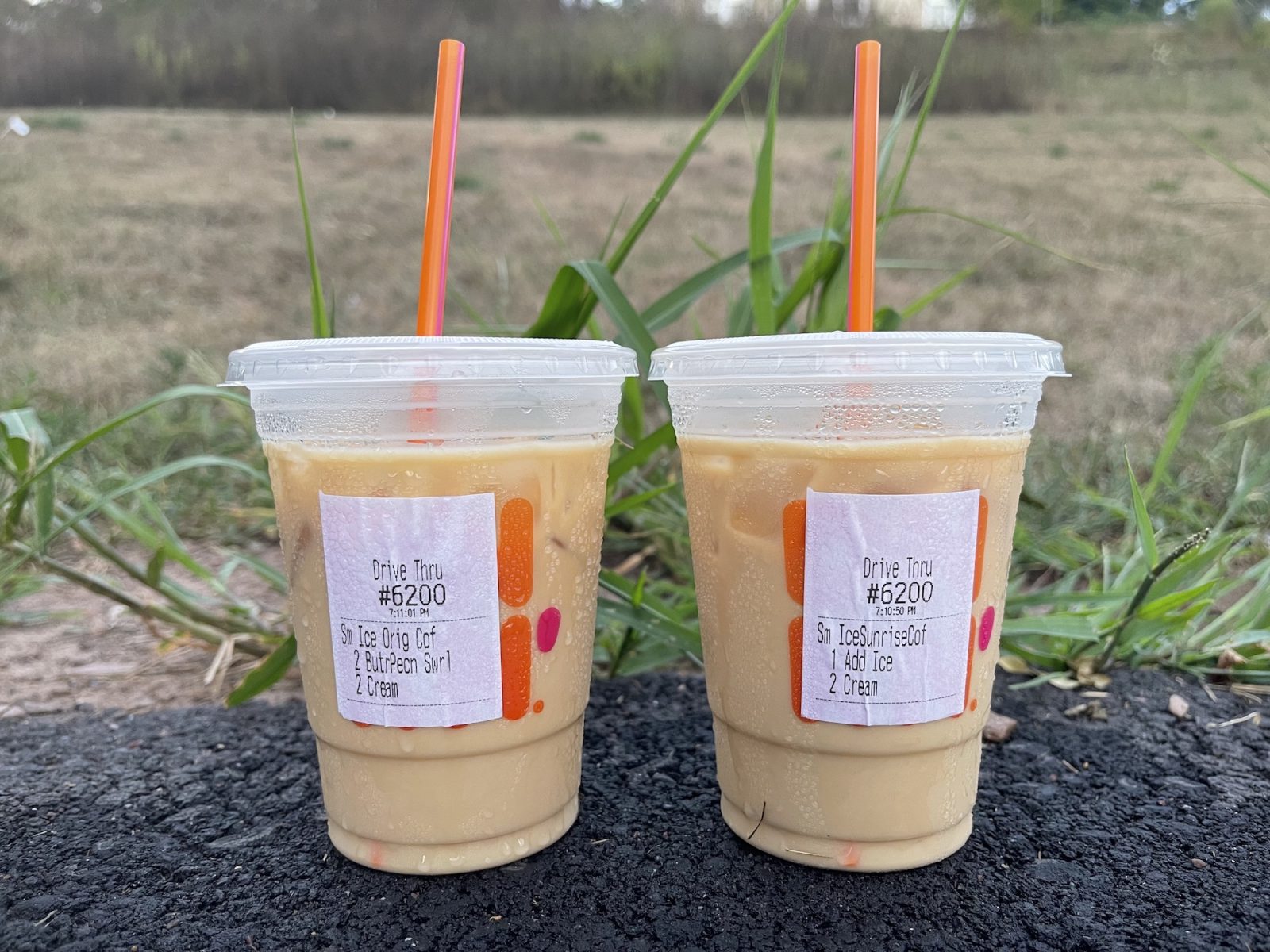 Time is running out For Butter Pecan and Sunrise Batch Iced Coffee as they will become discontinued items from the menu on August 17th, 2022, the release of "Pumpkin Everything."
Sunrise Batch, Iced Coffee of the Summer
Sunrise Batch Iced Coffee was undoubtedly the summer hit for the second year in a row and rivaled by the nutty goodness of butter pecan swirl.
Dunkin' releases an entirely new fall menu on August 17th, the earliest pumpkin menu ever! They will even beat the Starbucks fall menu which is tentatively slated for August 25th, 2022.

Hopefully, it's not goodbye for this summer duo (like gingerbread from the holiday menu). We can only wish butter pecan and the infamous Sunrise Batch will return next year!

Hurry, Butter Pecan Is Running Out!
Need that last hit of Butter Pecan? Hurry and get to your Dunkin' location as soon as possible as butter pecan supplies are running out! Pumpkin flavors are even hitting the windows prematurely as all Butter Pecan supplies are gone!
Two Nuts On The Dunkin' Fall Menu 2022
Pumpkin + Hazelnut = Delicious! Nutty Pumpkin will be here in hot or iced coffee before you know it. Peanut Butter Cup Swirl makes a return as part of Dunkin's "always fun" Halloween-themed menu.
Pumpkin and the fall coffee season have arrived for 2022! That's for sure!