With the launch of Dunkin' new fall menu for 2022, rumors about a possible secret Orchard Blend coffee had the goons on Reddit believing they uncovered something special. Well, they were wrong! Surprise, surprise.
The release of a coffee creation from Dunkin' was unexpected, but it's safe to say #DunkinJunkies are going "Nutty" over this one!
Introducing Dunkin' Nutty Pumpkin, an exciting new flavor profile we couldn't wait to try! Here is our Dunkin' Nutty Pumpkin Review.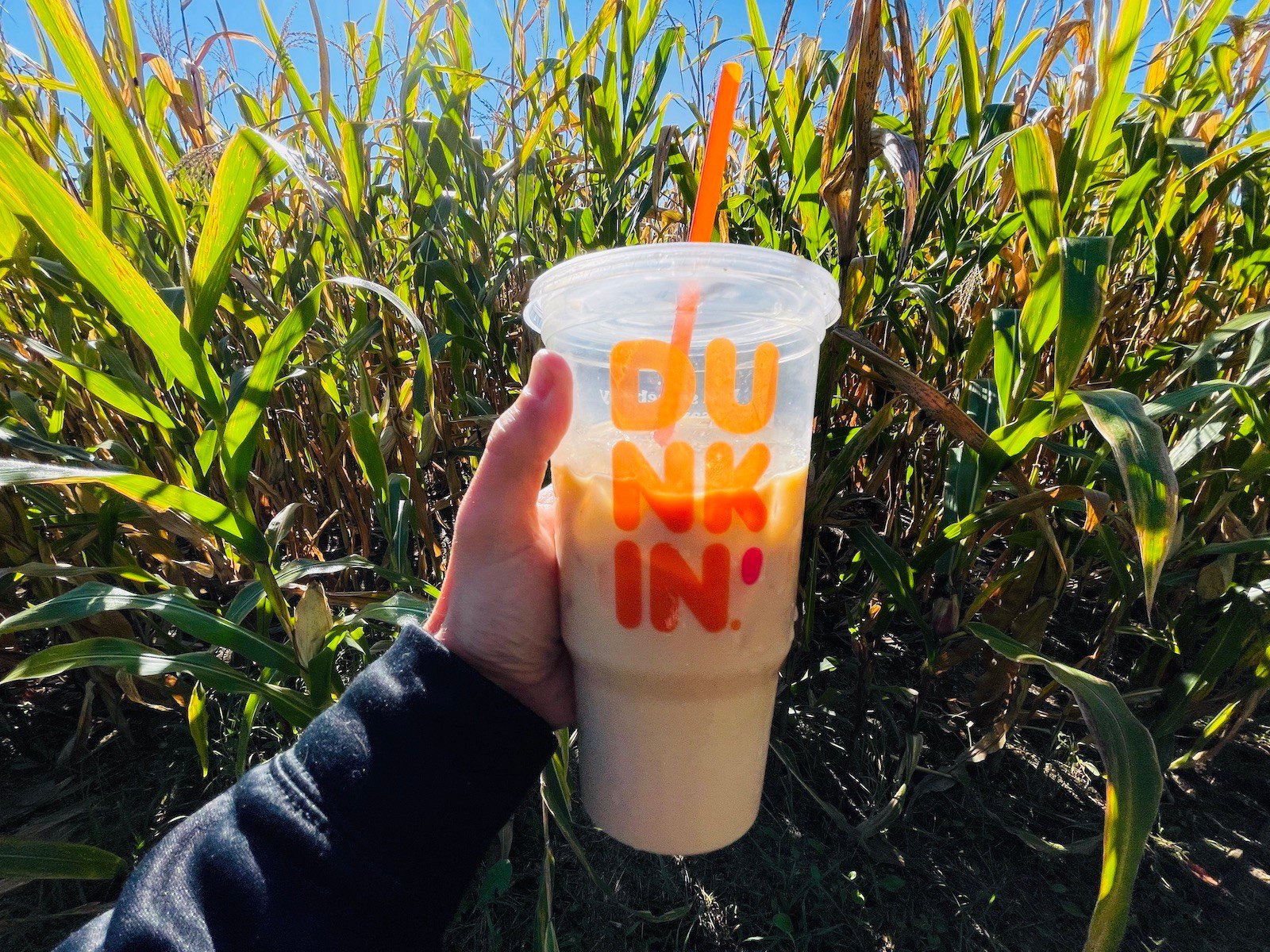 What Is Dunkin's Nutty Pumpkin Coffee?
The makeup of Dunkin's new coffee creation, Nutty Pumpkin, is straightforward and actually already existed.
Nutty Pumpkin combines original blend coffee or iced coffee with pumpkin spice swirl and hazelnut flavor shots before being topped off in cream for a mouthwatering experience like no other!
We were initially skeptical, but whoever dreamed up this pairing is an absolute genius.
Pairing flavors seems to be the trend between coffee giants as Starbucks continue to pair oat milk with blonde espresso roast and is responsible for some of our favorite drinks at Starbucks.
The new Nutty Pumpkin is available in both hot and iced varieties. For review purposes, we sampled the iced coffee.
Pumpkin and Hazelnut ARE The Perfect Pair
With the addition of hazelnut, pumpkin lovers will no longer be overwhelmed by its sweetness. Coffee drinkers can enjoy a sip without feeling like they're drinking something too sweet!
The first time we tried Nutty Pumpkin, we declared the new coffee THE WIN of the 2022 fall season at Dunkin''.
If only we knew how amazing these flavors would taste together before now!
Unless Starbucks releases something better than its Chocolate Cream Cold Brew, Dunkin' will be quite nutty this fall coffee season.
Dunkin's new Nutty Pumpkin accompanies the new blood orange refresher, and everything else Pumpkin Spice.