The Starbucks Fall Menu 2022 has finally arrived, and it's everything we've been waiting for — packed with all sorts of seasonal favorites! Here is everything you need to know about this already-upon-us FALL coffee season at Starbucks.
Autumn Vibes and fall flavors at Starbucks are officially in the air, so thanks for celebrating with us!
Let's start with the returnees!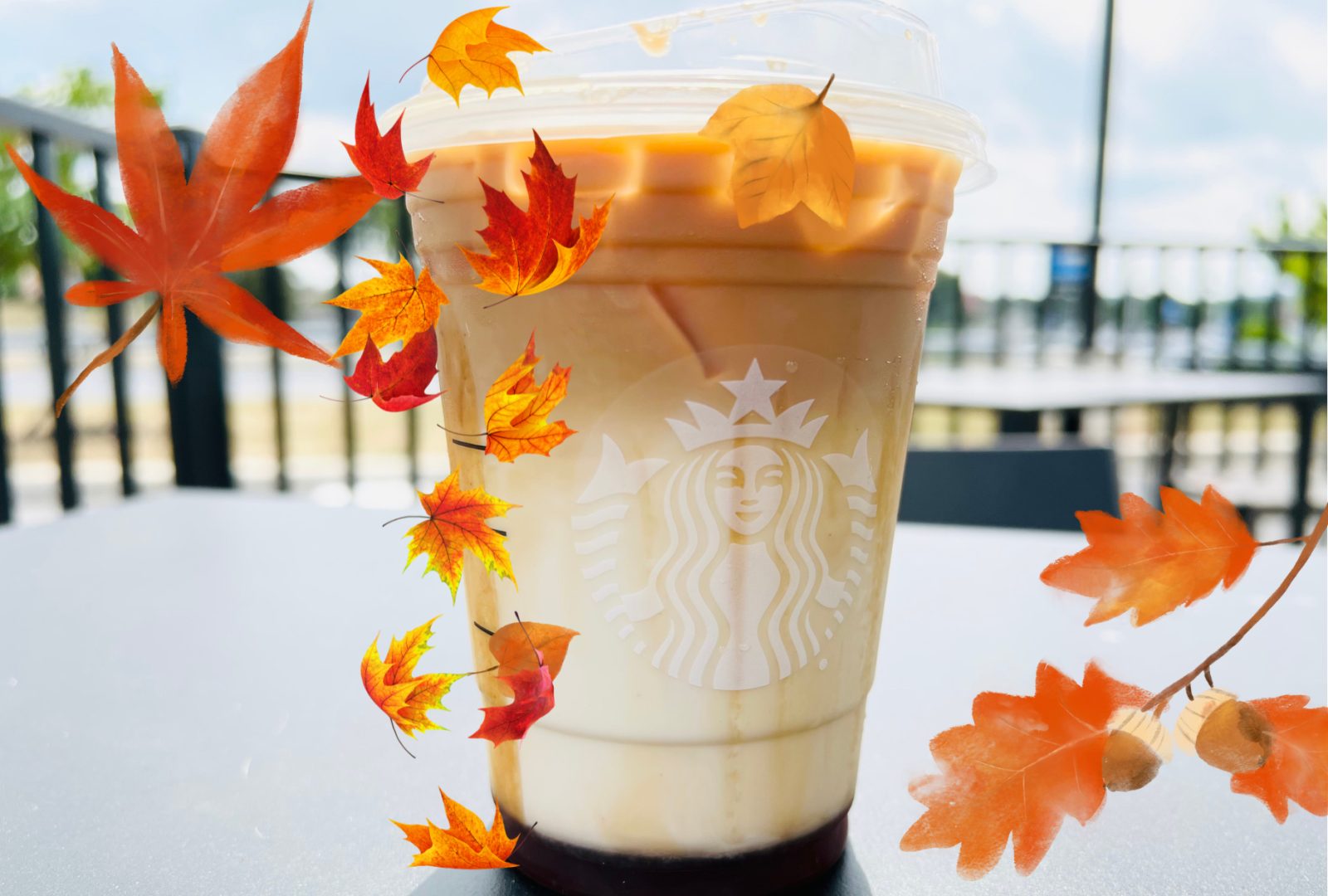 Starbucks Pumpkin Spice Latte (PSL) 2022
Starbucks Pumpkin Spice (PSL) has returned as its traditional self as of
August 30th, 2022.
PSL lovers rejoice!
…PSL haters, we have something for you if you hate pumpkin spice.
Starbucks Fall Menu 2022
This year's Starbucks fall menu is precisely what we had expected, minus a slight twist.
And as a side note, we are entirely in LOVE with blonde espresso PAIRED with oat milk!
If pumpkin everything is your thing, this is YOUR list.
Starbucks Fall Drink 2022 Pumpkin Menu List
Starbucks Pumpkin Spice (PSL)

Iced Pumpkin Spice Latte

Pumpkin Spice Frappuccino

Pumpkin Spice Creme Frappuccino

Pumpkin Cream Cheese Muffin

Pumpkin Scone

Pumpkin Loaf
Starbucks Fall Menu Tip
Be sure to get your hands on the newest cake pop, a new vanilla cake and buttercream Owl Cake Pop!
The Starbucks New Fall Drink for 2022
Last year, we saw the showcase launch of the Apple Crisp Macchiato! It was one of the best seasonal menu items Starbucks has offered in a long time! Super smooth, not overly sweet, and packed with fall flavors.
The Apple Crisp Macchiato was a must-try last year, so we expected a total return in 2022.
And by the way, it's back…but NOW we've wholly declared it as Starbucks' newest fall drink.
The New Apple Crisp Oatmilk Macchiato
The iconic Apple Crisp Macchiato has been completely rethought and is now available with a new, can't-miss flavor!
The pairing of apples, oat milk, cinnamon, and blonde espresso! TOTALLY LUSCIOUS! And it's Vegan by default!

First Ever Vegan Drink Is A Big Deal!
The new Starbucks Apple Crisp Oatmilk Macchiato is Starbucks' first ever Vegan drink by default featuring two shots of blonde espresso roast, three pumps of apple brown sugar, cinnamon, oat milk, and spiced apple drizzle.
The reinvention of the old Starbucks Apple Crisp into a new, harmonized flavor of the fall season makes this drink a MUST-TRY on your next Sbux visit!
Starbucks Fall Menu Tip
Don't forget to try the Apple Crisp Oatmilk Frappuccino if you are a fan of seasonal fraps!
Starbucks Drinks Staying For Fall 2022
We were worried about a possible departure of the Chocolate Cream Cold Brew and Iced Toasted Vanilla Oatmilk Shaken Espresso, but they seem to be sticking around at least for now.
Both beverages were dubbed our favorite drinks of 2022 and we are hoping they NEVER leave!

In fact, the Toasted Vanilla was our first unbelievable pairing of blonde espresso roast and oat milk.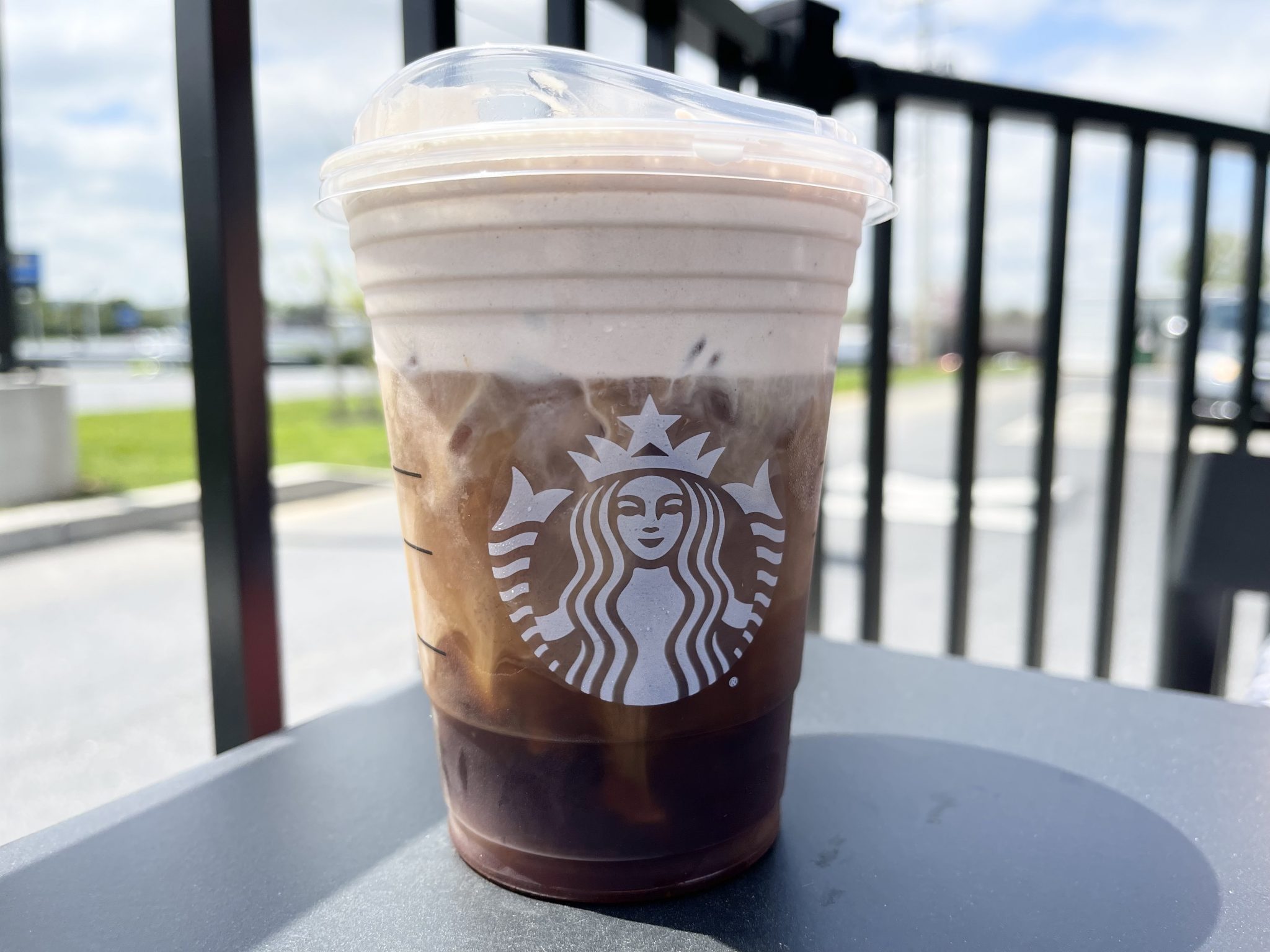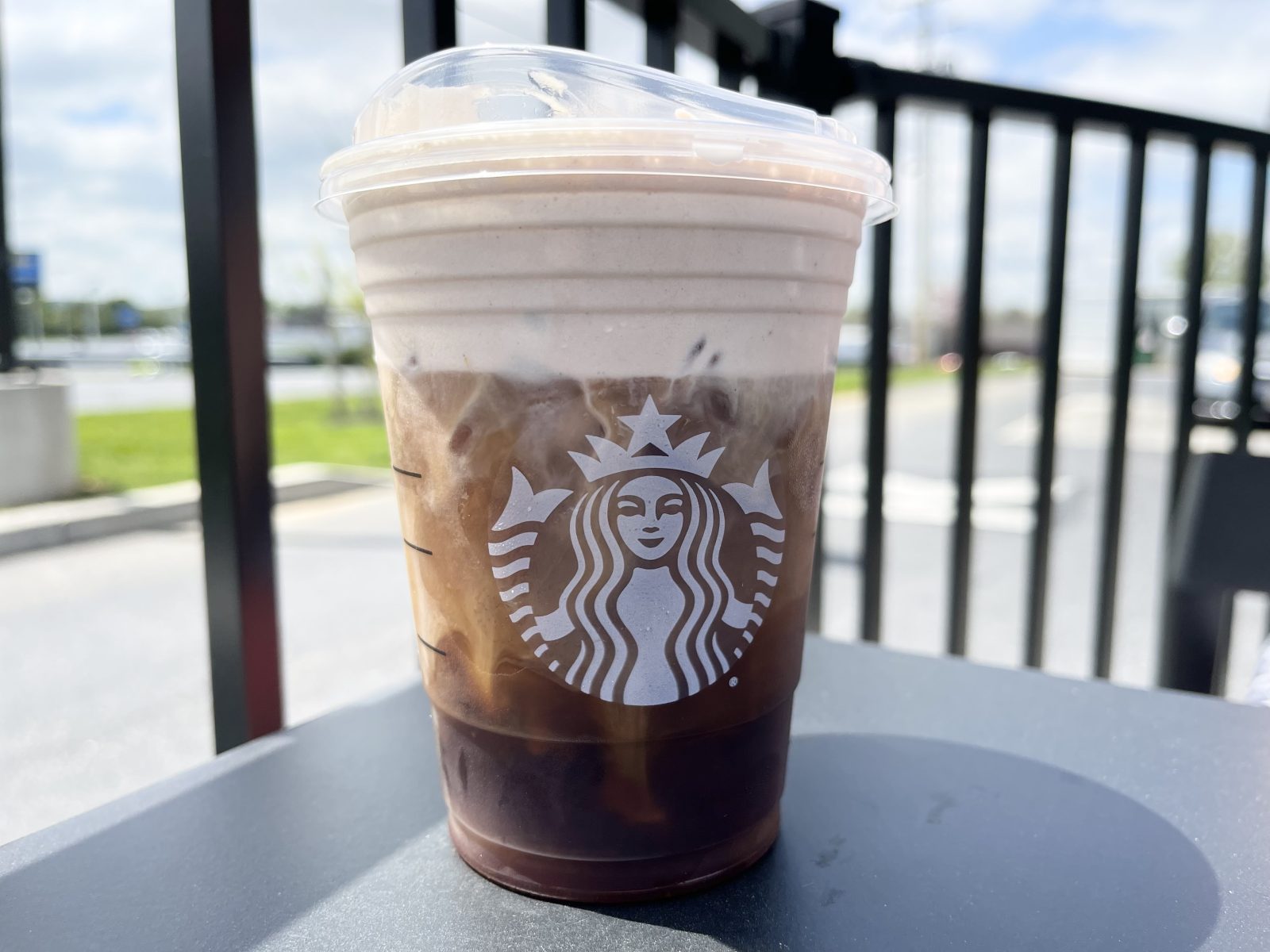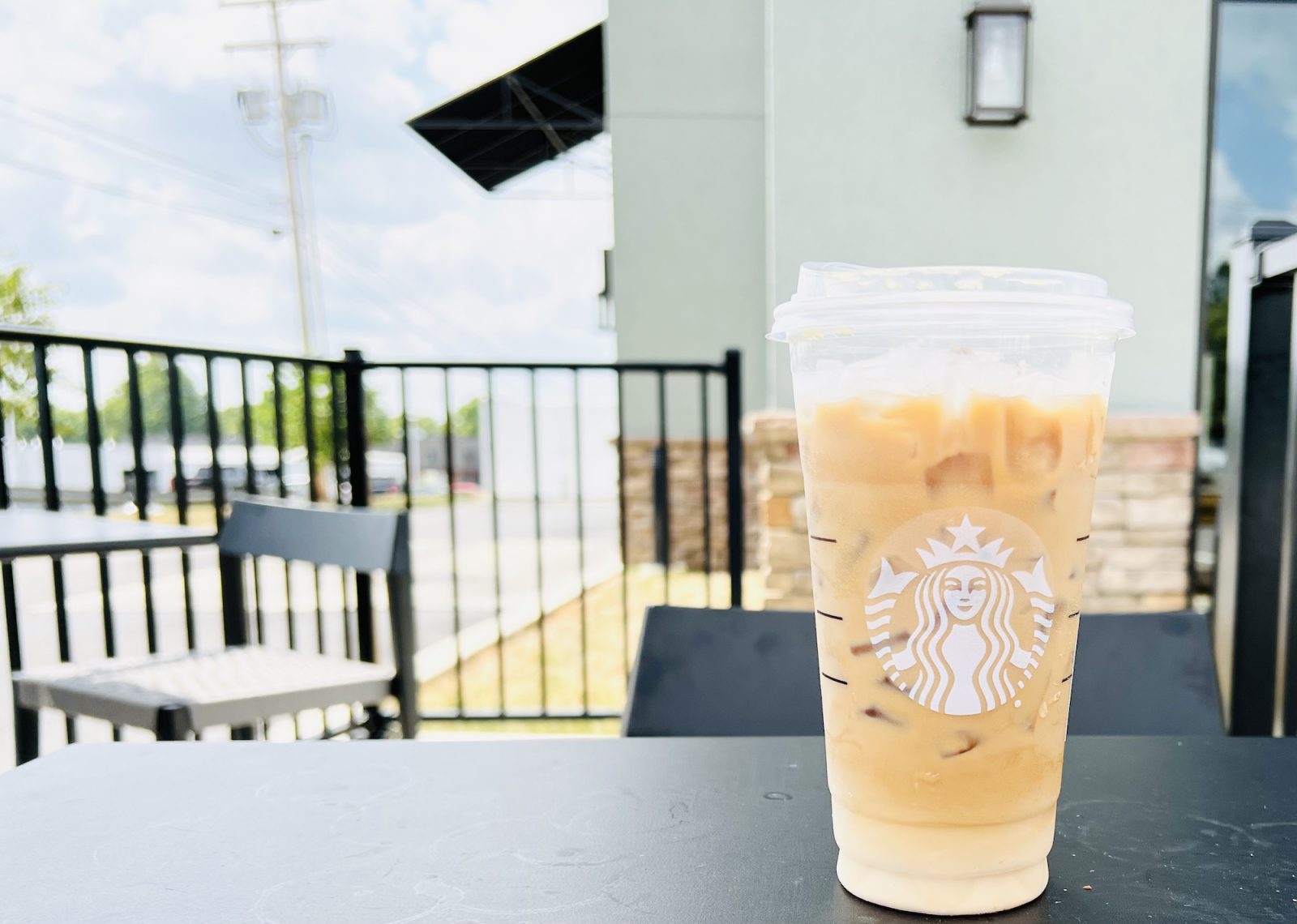 Let us know what you are looking forward to the most at Starbucks this fall! Hopefully, it's oat milk!