Ahh, fall: the season of warm and fuzzy feelings and cozy nights spent cuddling up around the fire. But, fall is also known as Pumpkin Spice season: the time of year when everybody and their mother lines up for pumpkin mania. Now, what started with a simple Starbucks Pumpkin Spice Latte quickly turned into pumpkin everything — from cereal to Oreos, Pop-Tarts, marshmallows, and even hard seltzers — some may argue that the Pumpkin Spice craze has gone too far. If you hate pumpkin spice, read on!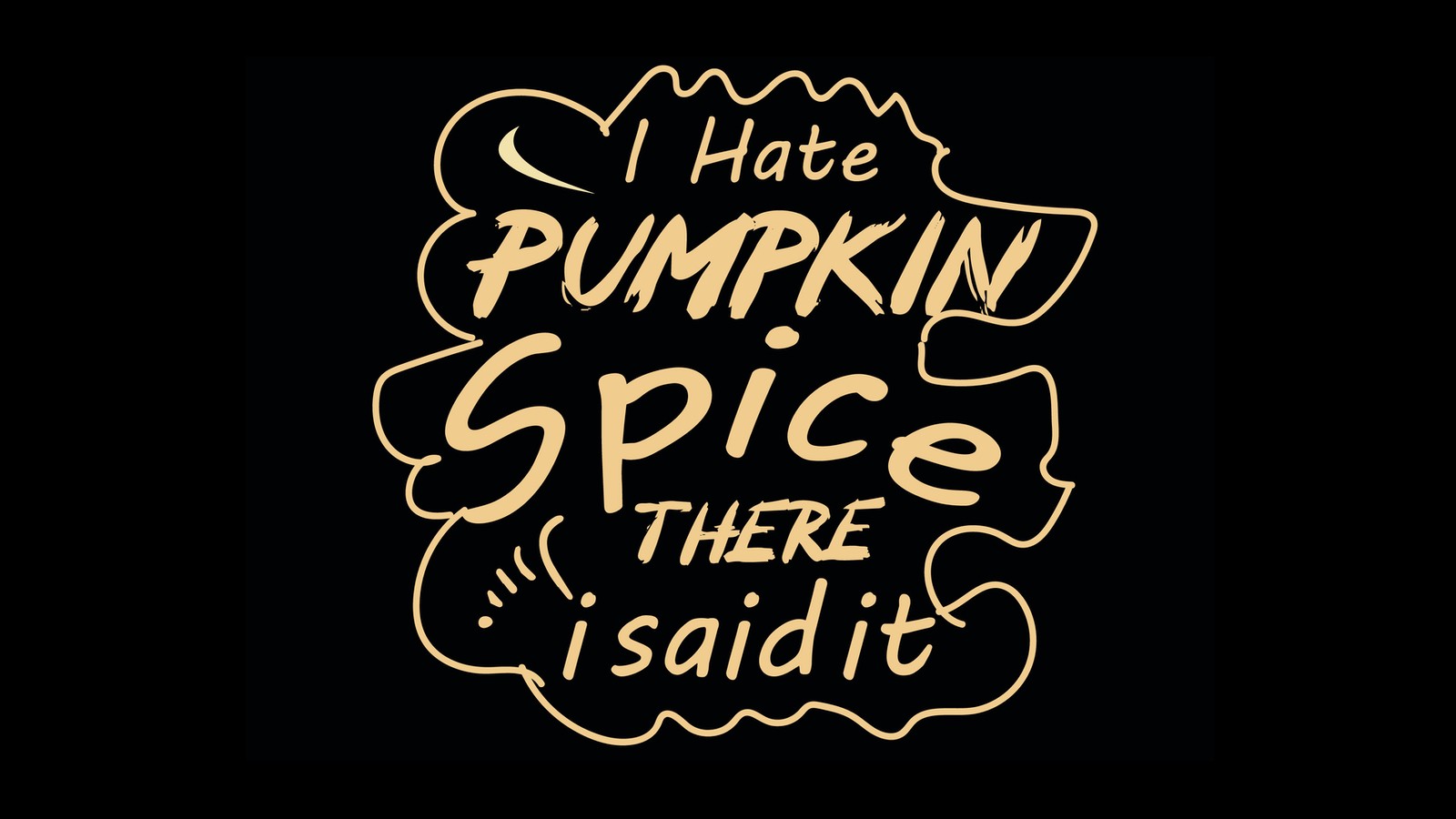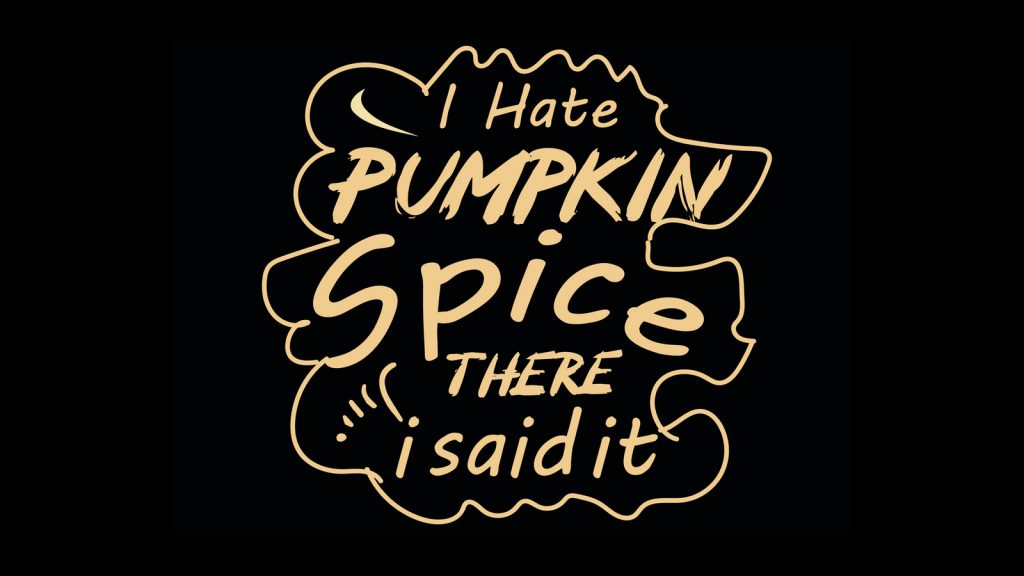 For Those Who Hate Pumpkin Spice PSL
If you're one of those people who are soo over the PSL, but you still want to enjoy the tastes and smells of fall, you're in the right place. Keep reading to learn some delicious and seasonal alternatives at Dunkin' and Starbucks if you hate pumpkin spice. Even better, some of the following options are available for purchase in K-Cup or coffee grounds, so you can enjoy these non-pumpkin fall drinks while cuddled up enjoying a brisk fall morning at home.
Apple-Flavored Drinks
In our book, apples are a way better representation of fall and taste a million times better. From warm apple cider to apple picking with the family and delicious candy apples, it's time for apples to receive their well-deserved recognition as the backbone of the fall season. Dunkin's latest Apple Cranberry Refresher combines Honeycrisp apple and cranberry fruit flavors with Green Tea and B Vitamins for some extra kick. Pair this bad boy with Dunkin's seasonal Apple Cider Donut, and you'll make those PSL lovers Granny Apple green with envy.
Starbucks also has some delicious apple-flavored offerings in the fall, including their new Apple Crisp Macchiato. The espresso drink is new for the 2021 fall season and can be served hot or cold. It's made with Starbucks brown sugar apple syrup, topped with milk and espresso shots, and drizzled with a caramelized spiced apple drizzle. The drink is like taking a bite out of warm apple pie.
Starbucks also offers an Apple Crisp Frappuccino for the frap lovers out there. This drink has a more subtle apple flavoring, as it's blended with ice and milk to form a frappuccino consistency. This drink is topped with whipped cream and apple spiced drizzle.
For the non-coffee drinkers or those Pumpkin Spice-hating little ones, the Starbucks Caramel Apple Spice drink is made from steamed apple juice with Starbucks Cinnamon Dolce syrup. Topped with whipped cream and caramel drizzle, this drink is perfect for fall lovers looking for beverages without caffeine — or pumpkin!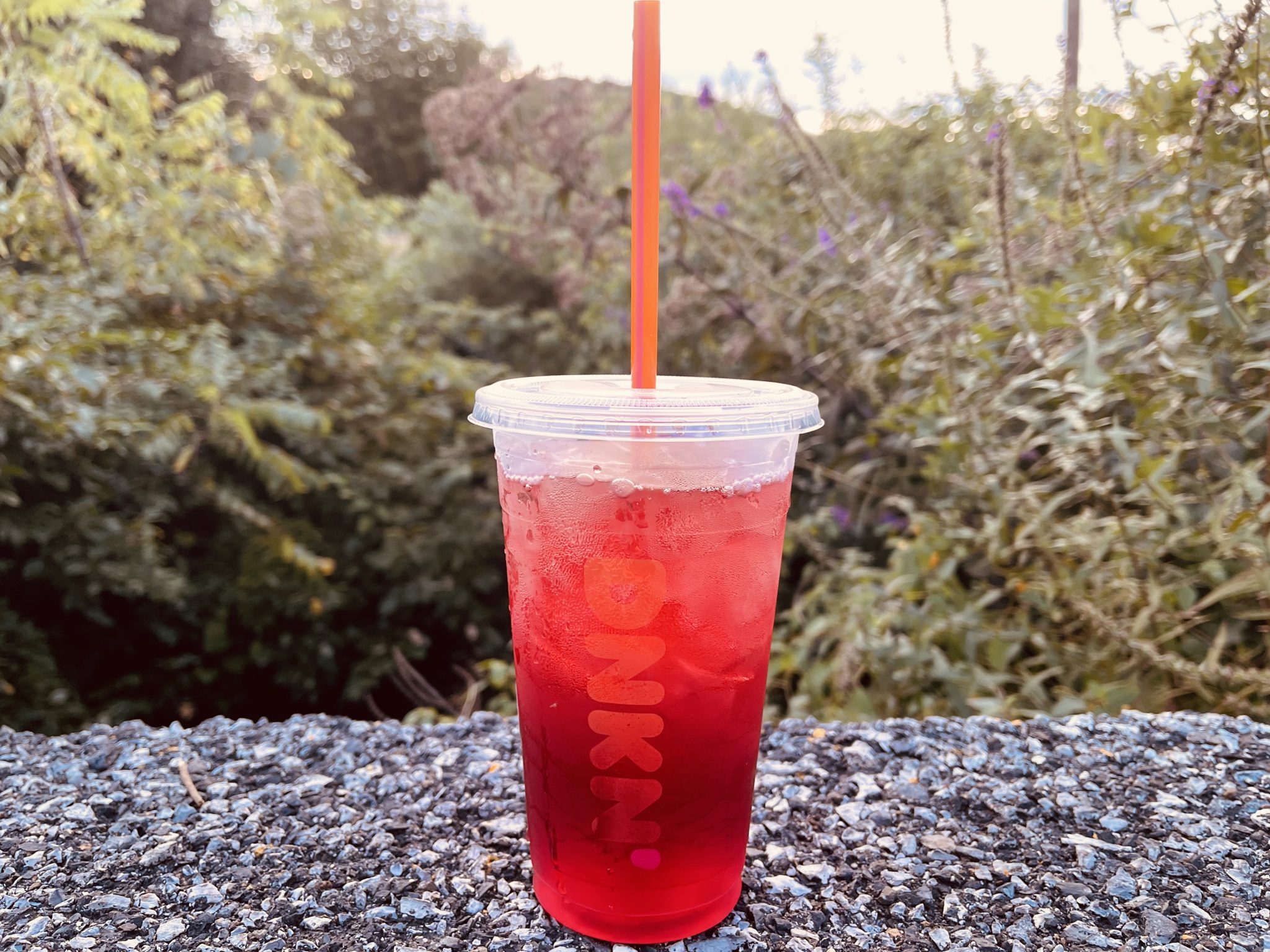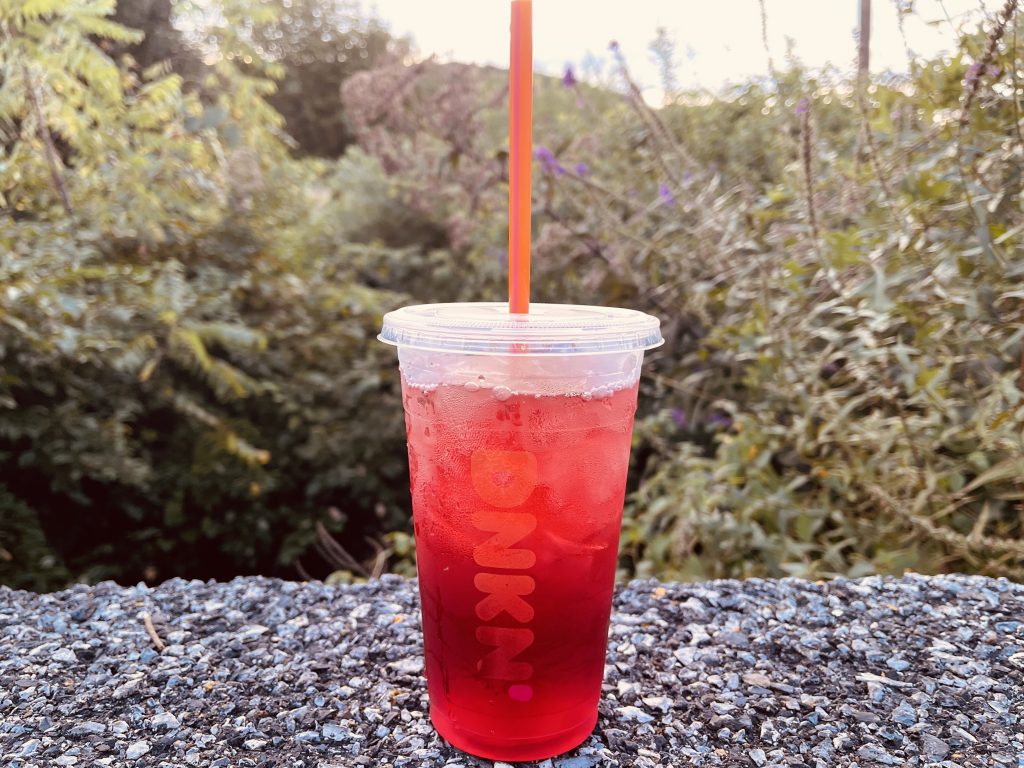 Maple Pecan
Maple pecan is another beautiful flavor combination that is sure to get you in the fall spirit and craving pecan pie after Thanksgiving dinner! The combination of the nutty pecan flavor with the sweetness of maple provides the perfect pairing of flavors. Maple Pecan is available in both Starbucks and Dunkin' K-cups and coffee grounds and in-store, so you can enjoy this delicacy at home or on the go.
Chai Tea Latte
While this is available year-round at Starbucks, Dunkin', and most other coffee shops on Planet Earth, it's still one of our favorites to sip on a chilly fall day. In a chai tea latte, black tea is infused with warm spices such as cinnamon and cloves, steamed milk, and vanilla syrup. If you're looking for more of an apple-flavored chai tea, ask your barista to use apple juice instead of the water used when traditionally making this drink. The apple juice brings this latte up a notch for fall!
Starbucks' Horchata Almond Milk Frappuccino
The spicy, exotic blend of Mexican horchata and cinnamon blended to perfection with almond milk and coffee creates the perfect flavor profile for a fall day.
Cinnamon Dolce Latte
Keeping with the warm 'zing' of natural spices, the Cinnamon Dolce Latte is one of our personal faves! The spice of the cinnamon blends so perfectly with sugar and warm milk, creating the perfect drink to celebrate the falling leaves with.
Starbucks White Chocolate Mocha
This one is for all those fall season haters because they just want to get to Christmas. Start the holiday season whenever you want with Starbucks White Chocolate Mocha — the perfect combination of smooth white chocolate and dark mocha serves as the perfect reminder that the holidays are just around the corner. To that, we say, 'Tis the season!
Enjoying Fall Drinks at Home
Did you know that Starbucks and Dunkin' both allow customers to customize drink orders? When ordering your favorite fall-flavored beverages, be sure to customize your drink as you please.
However, if you find yourself seeking make-it-yourself options instead, check out Starbucks' full lineup of home products. Give their fall blend coffee roast a try or their maple pecan coffee or fall roast as an alternative to their pumpkin spice products. Dunkin also offers a variety of at-home fall flavors, including their caramel coffee roast and maple pecan options.