For non-coffee drinkers, getting together with a friend at Starbucks may leave them feeling like the only option is to grab a bottle of water or juice. Instead, don't miss out on enjoying a warm beverage with a friend—order one of these delicious and satisfying drinks that are non coffee Starbucks drinks.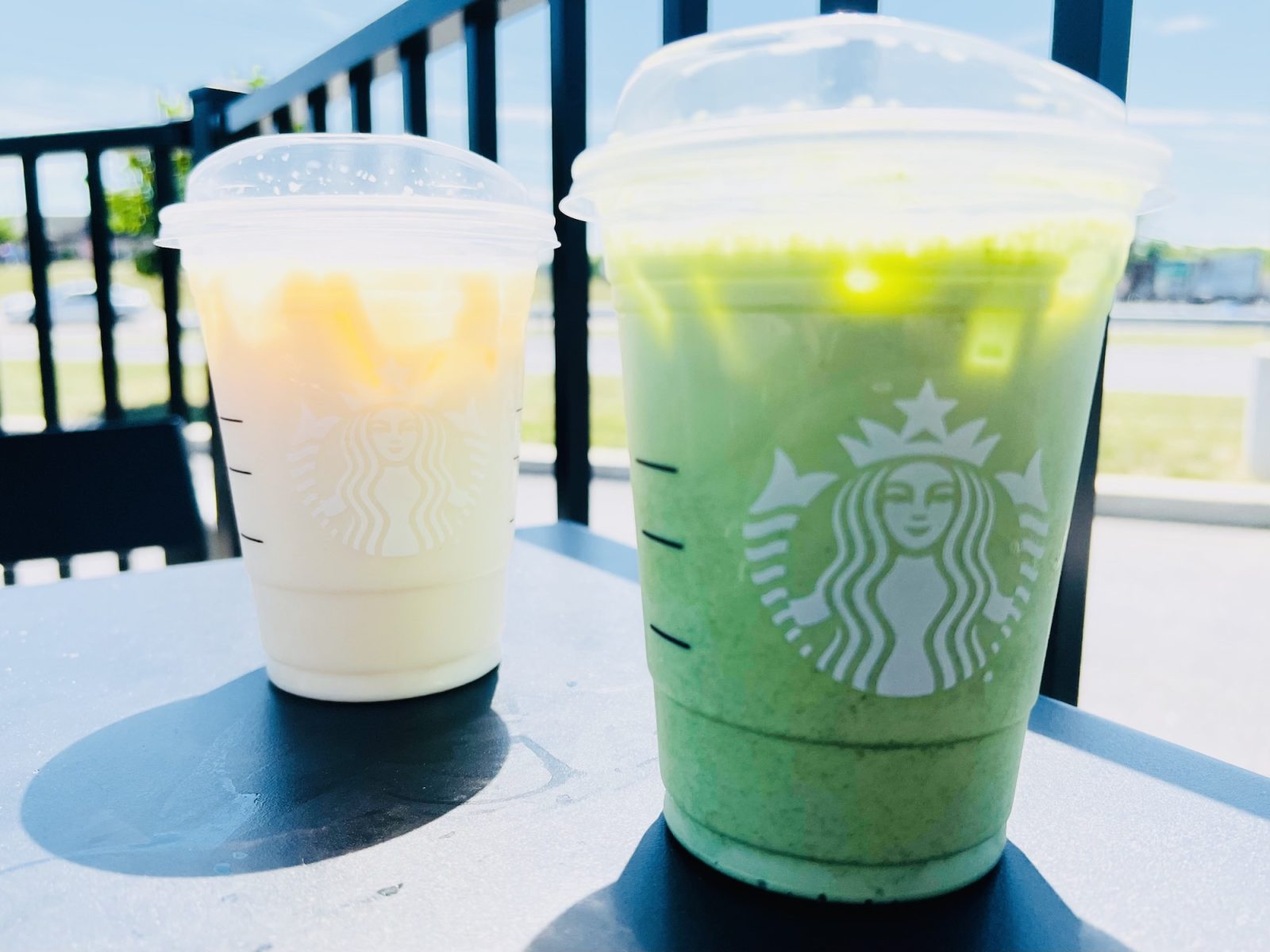 The Pink Drink
If you are talking about non coffee Starbucks drinks, the Pink Drink should be at the top of the list. Or should it?
Does the Pink Drink contain coffee or caffeine?
The answer is yes to both. And, it's not from actual espresso or regular coffee beans. The Pink Drink's recipe contains green coffee extract, or "natural green coffee flavor," added to the drink's strawberry Açaí base.
The Pink Drink is an excellent choice if you try to avoid coffee or espresso.
If you attempt to ditch the caffeine on your next trip to Starbucks, the Pink Drink does contain a small amount of caffeine – about 40 milligrams in a Grande.
Paradise Drink
Be sure to check out the pink drink rival known as the Paradise Drink. It's hard to believe that a drink as delicious and refreshing as paradise could even exist. And you don't want to miss out!
Try A Keto Pink Drink
You can easily create a keto pink drink by asking for a Passion Tango Tea (unsweetened) over ice and adding three pumps of vanilla sugar-free syrup and two splashes of heavy cream. The keto pink drink has a similar flavor to the original pink drink but is less tart — letting you know it's a healthy refresher.
Hot Chocolate
It sounds pretty simple, but Starbucks makes a superb Hot Chocolate. Starbucks Hot Chocolate is made with thick semisweet chocolate, vanilla, steamed milk and gets topped with a generous helping of natural whipped cream.
Starbucks Hot chocolate can be modified in many ways to make it less calorie dense or to comply with allergen requirements.
Ordering a Starbucks Hot Chocolate will deliver the perfect non coffee Starbucks treat, especially with cold days ahead.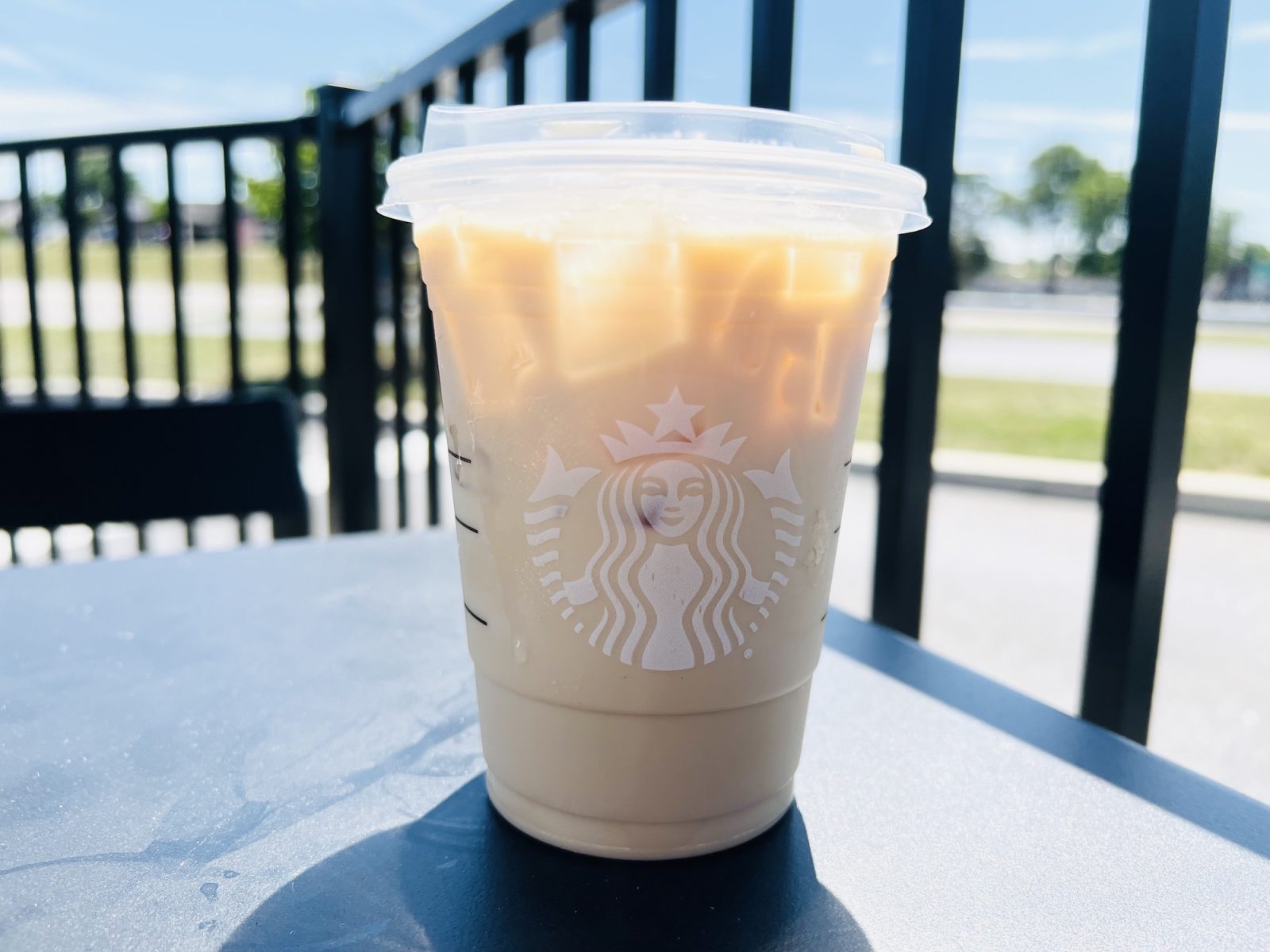 Iced London Fog Tea Latte
The Iced London Fog Tea Latte will become a new favorite for anyone who loves tea. The Iced London Fog Tea Latte is our all-time favorite non coffee Starbucks drink!
Called a London Fog by most coffee shops, this tea latte is half strongly brewed Earl Grey and half steamed milk with vanilla. Earl Grey is a spicy black tea infused with citrus flavor from bergamot oil, making this an intensely comforting beverage.
Some would say it even tastes like a vanilla creamsicle.
Caramel Apple Spice
Nothing captures the taste of fall like a hot apple cider drink in cooler weather.
The Caramel Apple Spice is a carmel apple in a glass! Made of steamed apple juice, cinnamon syrup, whipped cream, and caramel sauce drizzle this drink is quite the treat!

If you are looking to ditch the sweetness, Starbucks makes an excellent apple cider spiced with cinnamon syrup and topped with rich whipped cream.
Capture a Caramel Apple Spice, especially with the Starbucks fall menu release just around the corner.
Cinnamon Dolce Steamer
The Non Coffee Latte
Starbucks' answer to a coffee-free latte!
Anyone who loves the warm, rich spices of the holiday season will love a cinnamon dolce steamer.
Starbucks makes this drink with frothy steamed milk and spicy cinnamon dolce syrup with a little whipped cream and ground cinnamon. It tastes like a liquid cinnamon bun and is perfect for a Sunday morning treat.
Unfortunately, this item is not on the menu, but most baristas will understand what you are ordering.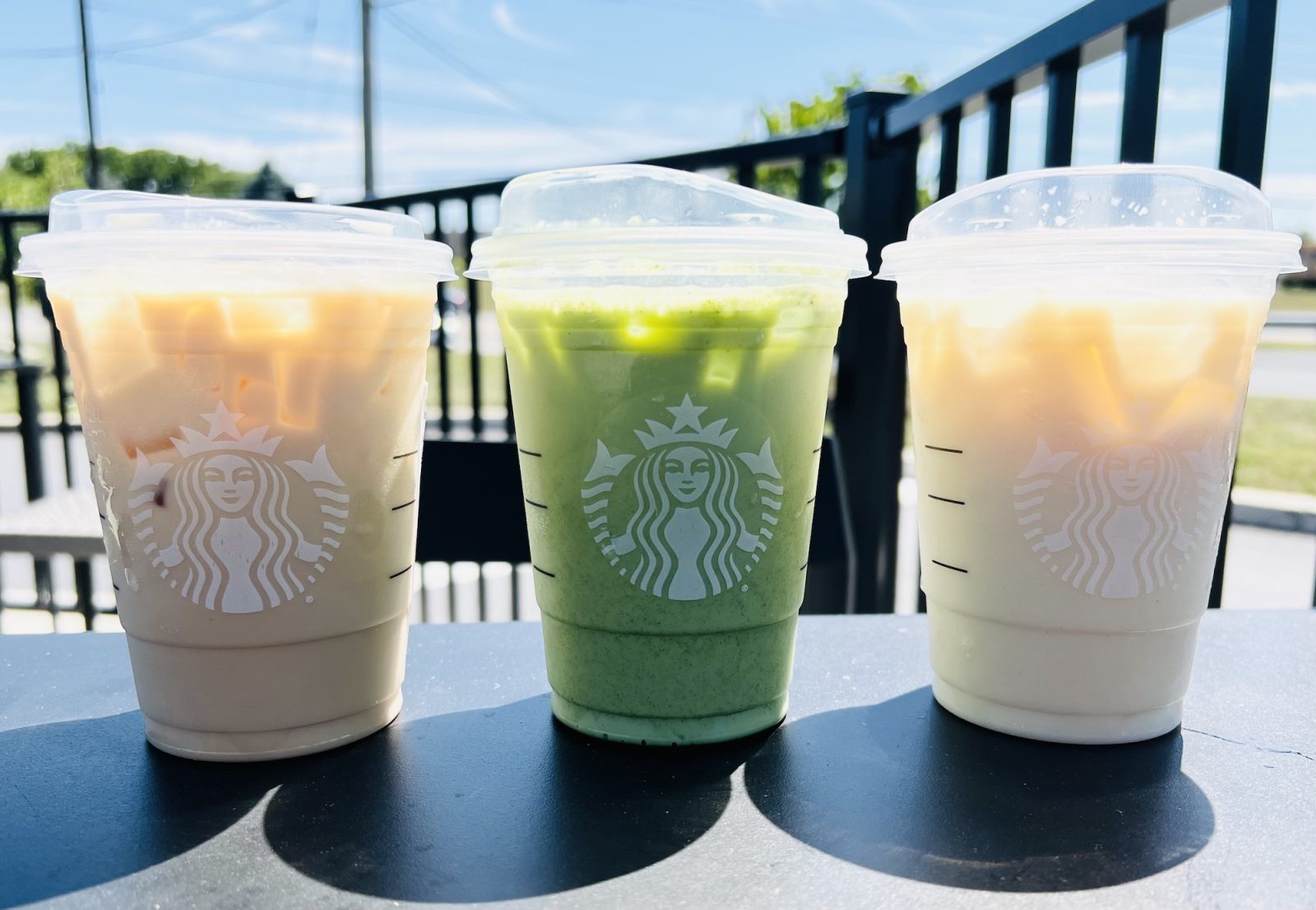 Iced Matcha Latte Tea
If you are into green, the Iced Matcha Latte Tea may be for you. The Starbucks Iced Matcha Latte is smooth, creamy, sweetened matcha served with milk and ice. An excellent non coffee Starbucks choice!
Add three pumps of raspberry syrup to all matcha beverages for a fruitful green tea experience.
Chai Tea Latte
Sweet, spicy, and completely addictive, the Chai Tea Latte is one of the most popular non coffee drinks offered by Starbucks. And the spices deliver quite the punch.
The Chai Tea Latte is comprised of concentrated sweet black tea, spiced with cloves, nutmeg, ginger, cardamom, and gets topped with warm steamed milk.
More recently, you can order an iced Chai Tea Latte, a drink that will anchor your senses in the midst of the fall season.
Other Non Coffee Options at Starbucks
If you are not a tea drinker and the Pink Drink just doesn't cut it, here are a few more non coffee options:
Vanilla Bean Creme Frappuccino
Strawberry Creme Frappuccino
Chai Creme Frappuccino
The Best Non Coffee Starbucks Drinks Summary
These delicious beverages are perfect for anyone who does not enjoy the flavor of the coffee. Some are arguably the best drinks on the Starbucks menu and even make excellent choices for the kids.
Have the perfect non coffee Starbucks drink? If you are non coffee Starbucks drinker, let us know what you order in the comments below.