The 2021 holiday season is swiftly approaching, and that can only mean one thing – more seasonal coffee flavors and a new menu from Dunkin'! A recent leak has revealed a sneak peek of what we can expect this holiday season!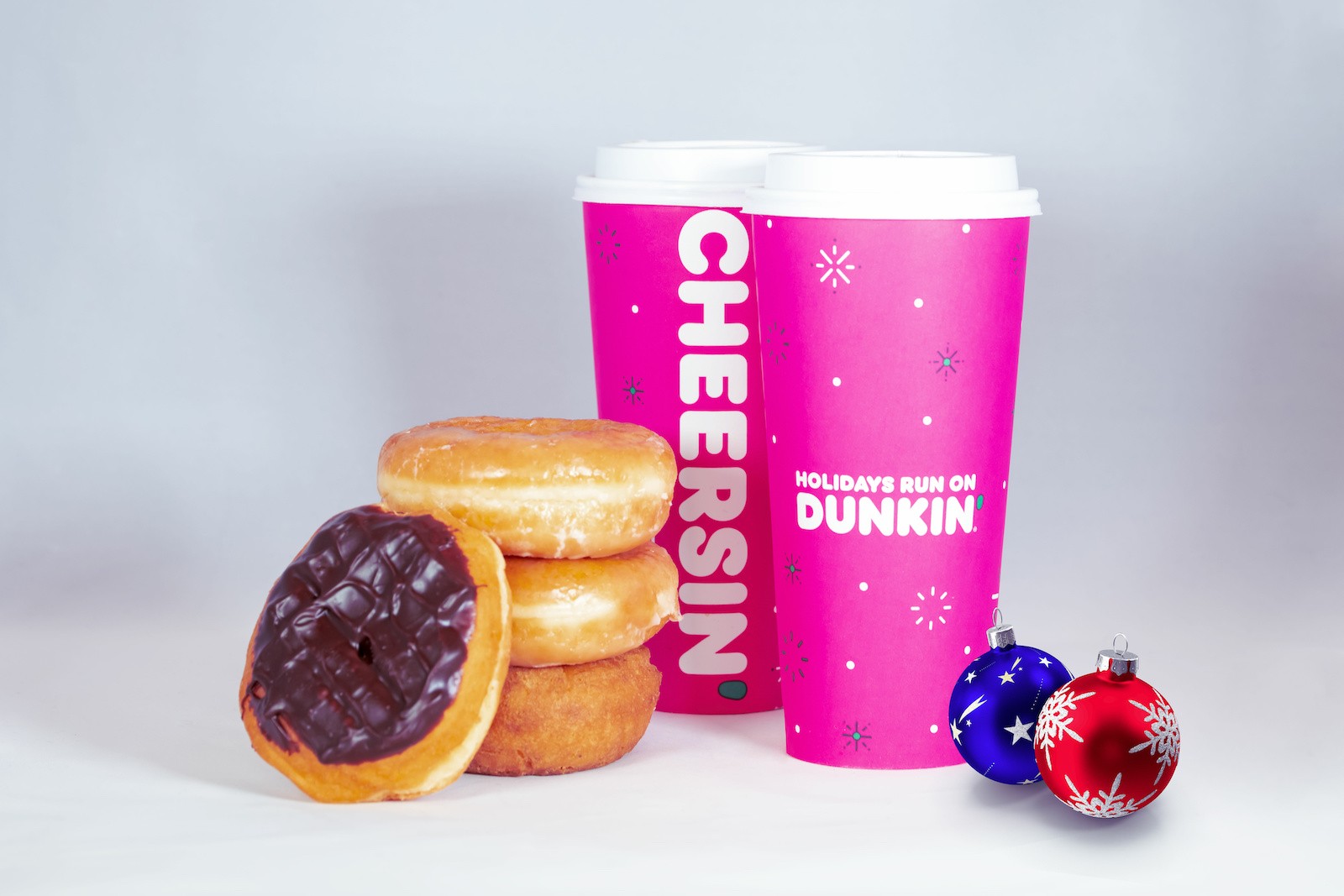 The new Dunkin' Holiday menu will be unveiled on November 3, 2021, and will continue through January 4, 2022, with various new winter-style drinks, including a new Holiday Blend hot coffee. Other menu items include Peppermint Mocha and Toasted White Chocolate Signature Lattes, Pancake Minis, a Cranberry Orange Muffin, and a White Mocha Hot Chocolate. However, there is NO sign of Gingerbread! Here are some of our quick Dunkin' Holiday Menu 2021 observations:
Dunkin' Holiday Menu 2021 Quick Observations
Gingerbread is not a flavor showcased on this menu. We are hoping this is an oversight, and Gingerbread will make a return. Can the world survive without Gingerbread lattes? It has for almost 2 years now…
There is uncertainty about the Holiday blend completely replacing the 100% Guatemalan coffee blend. Will Dunkin' continue to offer both?
Rumors of a Holiday sequel menu (just like the summer sequel) state we can expect an updated menu in early December featuring more Christmas-themed drinks and other treats.
Pumpkin and fall flavors remain in stores until early January, but only at participating locations.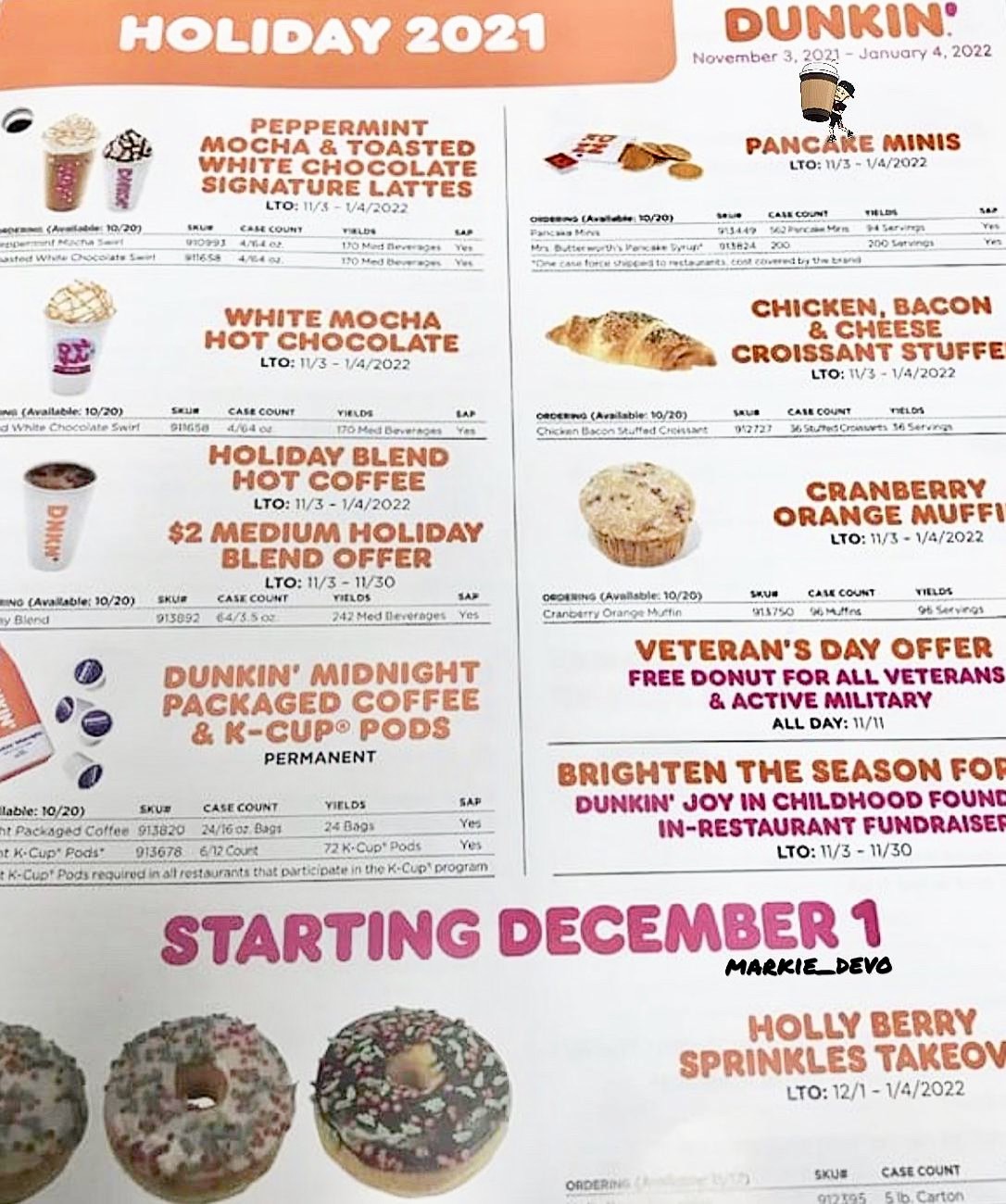 Dunkin's 2021 Holiday Coffee Blend
Alongside the hype of new Pankake Minis, Peppermint Mochas, and Toasted White Chocolate Lattes is the new Holiday coffee blend. Dunkin' has been consistent in releasing new coffee blends quarterly. Let's hope this new Holiday blend can match the perfectly balanced flavors of the previous Sunrise Batch (discontinued) and current Guatemalan blends. The new Dunkin' Holiday Blend is described as a warm blend with sweet molasses and dried fruit notes. Here's is our Dunkin' Holiday Blend Review.
Pancake Minis To-Go!
Who doesn't love the thought of a small bag of to-go pancakes? If the pancake minis can rival any of the other seasonal treats Dunkin' has released in the past, DELICIOUS might be an understatement. The best part of pancake minis; they come with a Mrs. Buttersworth's syrup. How perfect!
Let us know your thoughts on the much anticipated Dunkin' Holiday Menu for 2021!