Whether you're throwing a haunted bash, nestling around a campfire, or handing out treats to the ghouls in your neighborhood, it's always nice to have a Halloween coffee drink in hand that evokes the season's spirit.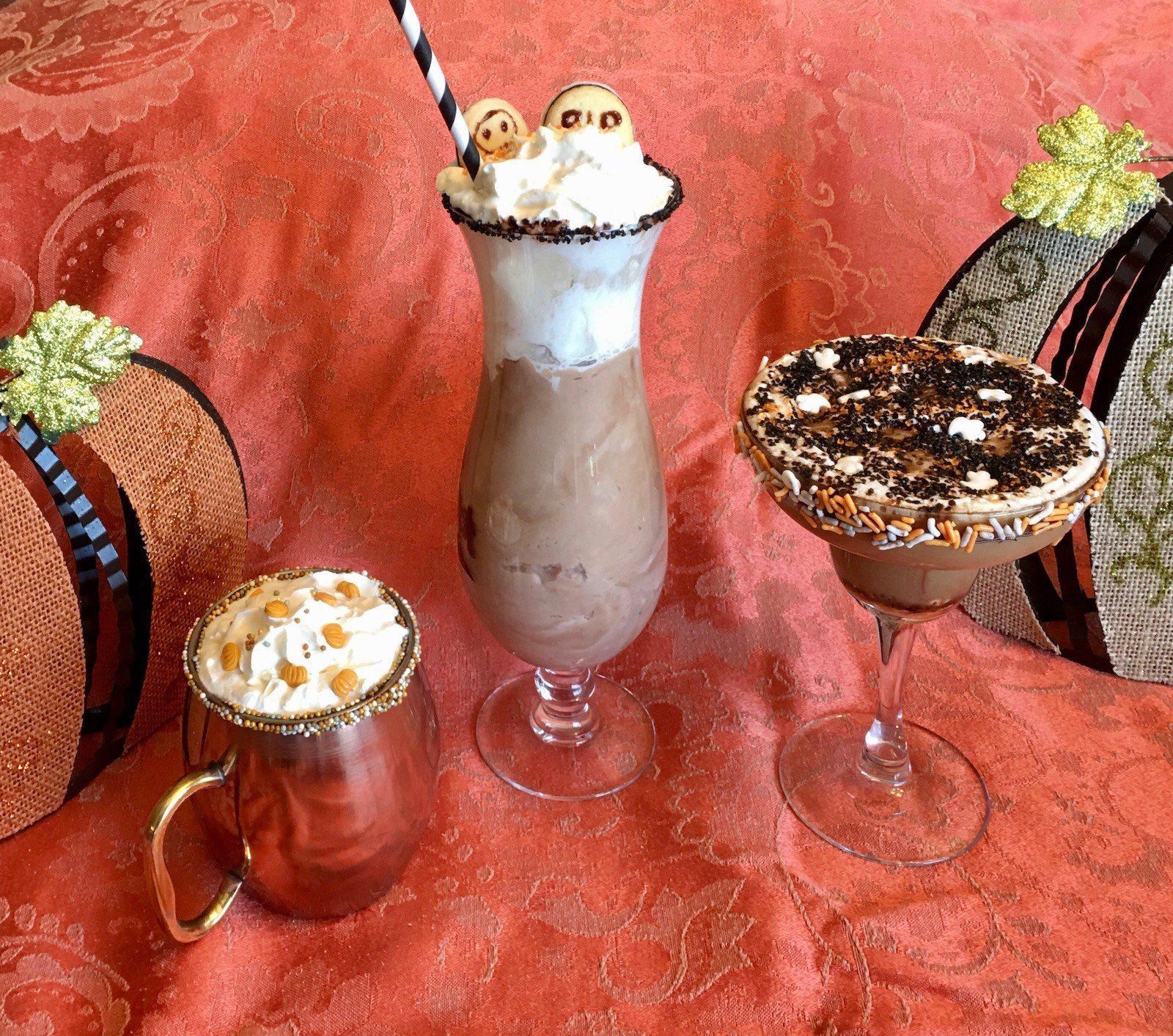 Check out these recipes and see what potion is your favorite.
1. Boo's Brew
We'll kick off the excitement with this naughty little number, for those who want to embrace the cold with a Caribbean twist.
It consists of a combination of cold-brewed coffee, cinnamon spice, creamy milk, and Caribbean rum to finish it off. Channel your inner Captain Jack Sparrow this Halloween by serving it up in copper mugs or celebrate how life's a beach with cinnamon sugar-rimmed cocktail glasses.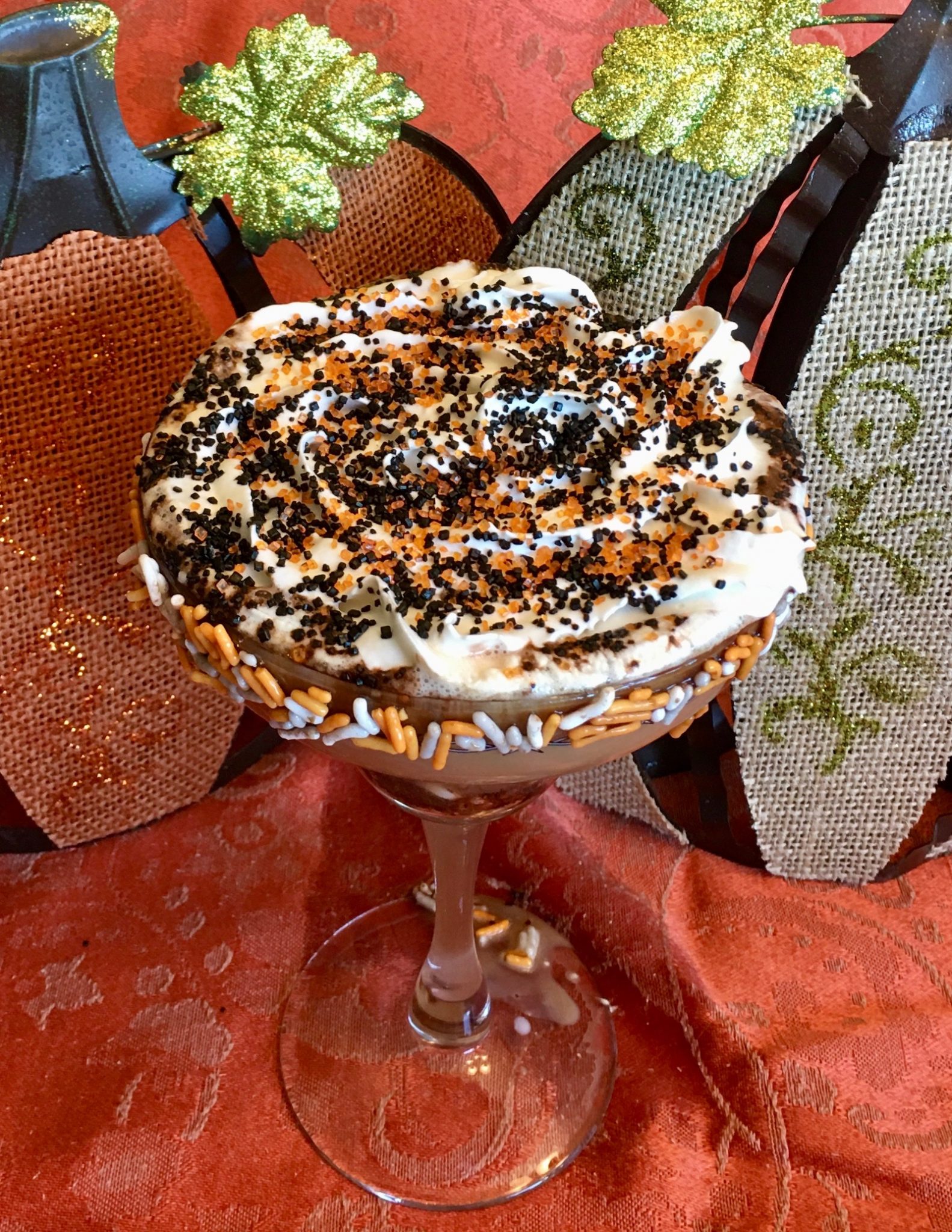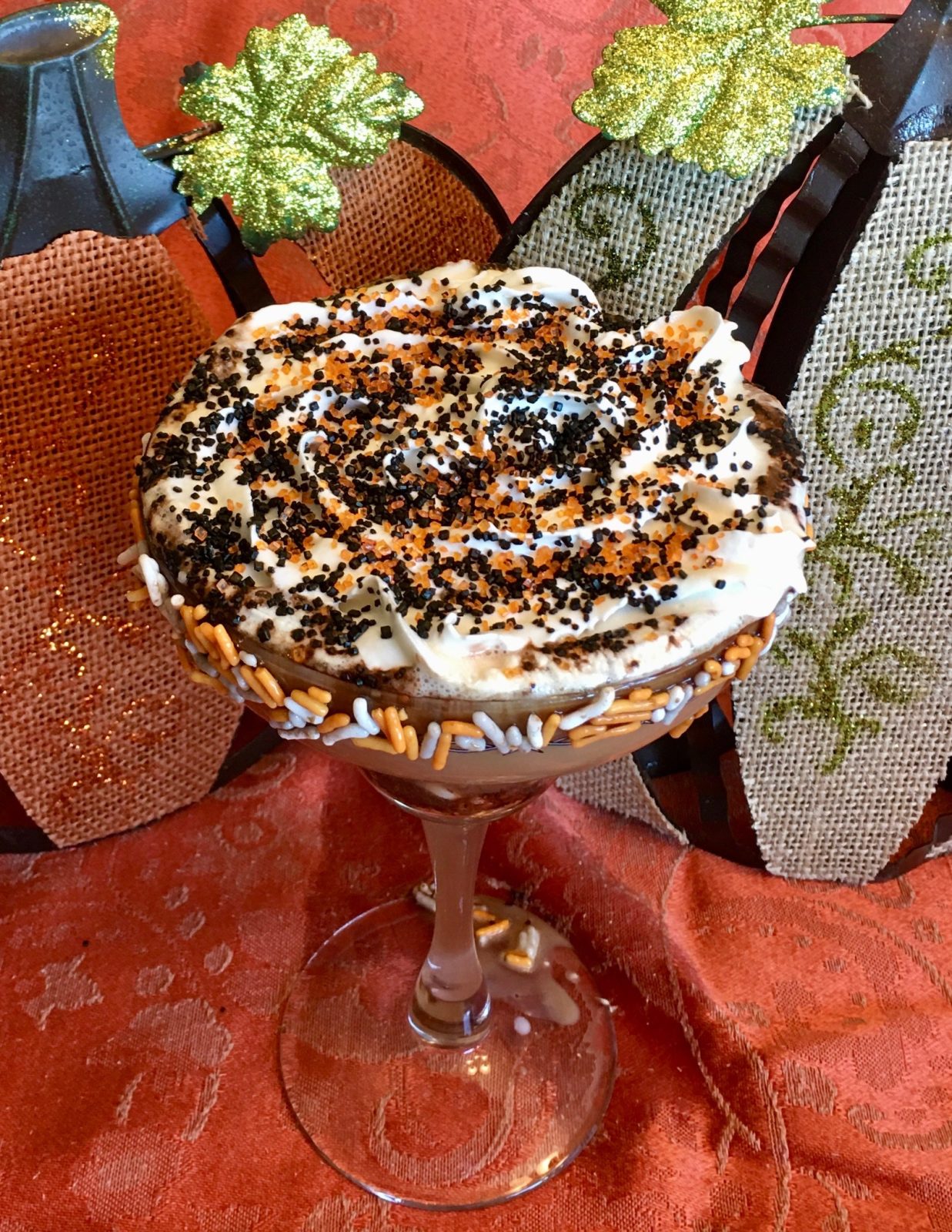 Boo's Brew Ingredients:
3 ounces of brewed espresso
1 ounce of rum
1 ounce of maple syrup
½ cup of whole milk
½ cup of light cream
Cinnamon sugar for the rim (if you're feeling fancy!)
Boo's Brew Instructions:
Wipe the rim of your glass with a couple of drops of maple syrup, and then dip the rim of the glass into the cinnamon-sugar mixture – Mix cinnamon and sugar with a 1:4 ratio.
Put the remaining ingredients into a cocktail shaker and shake with ice.
Strain and pour the contents over ice into your glass!
2. Witch's Cold Brew Butterscotch Coffee
There's no need to get on your broomstick and head to the coffee shop in the morning! This cold brew coffee recipe makes about 3-4 glasses so you'll be all set to sip and go! If you think it's too cold for cold brew, brew hot coffee with the pumpkin pie spice. Then, stir in 2 tablespoons of Torani Butterscotch Syrup to it and enjoy!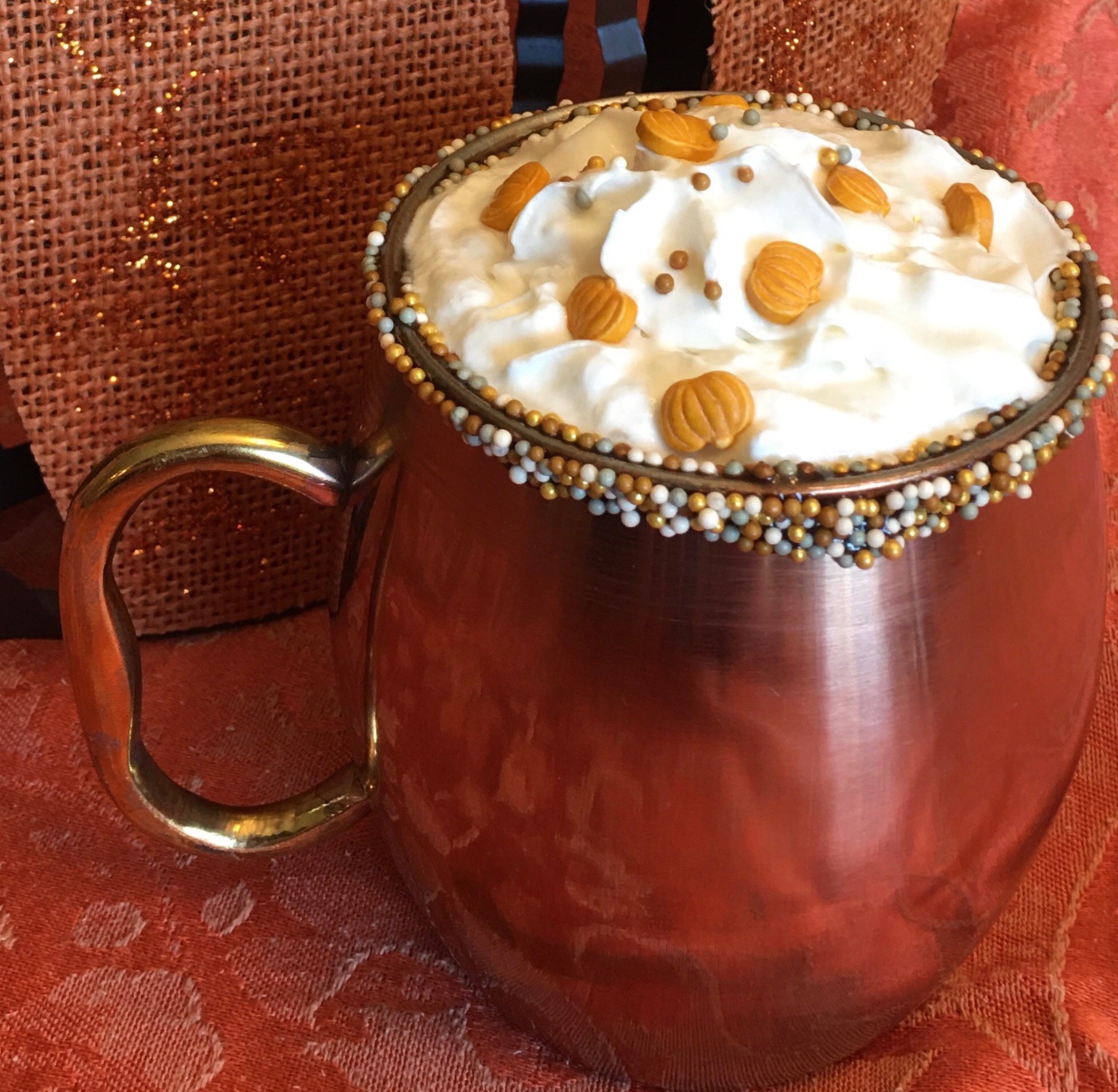 Witch's Cold Brew Butterscotch Ingredients:
1 cup medium-dark blend coffee grounds
1/4 tsp. pumpkin pie spice
4 cups cold water
4 tbsp. Torani Butterscotch Syrup
Ice cubes
Optional toppings: light/fat-free whipped cream, Halloween sprinkles, caramel sauce. See our recipe for caramel sauce here.

Witch's Cold Brew Butterscotch Instructions:
In a large jar or glass carafe, add the coffee grounds, pumpkin pie spice, and water. Let it sit overnight.
The next day, strain the coffee through cheesecloth or a paper coffee filter and into a large jar or glass carafe.
Stir in the Torani Butterscotch Syrup.
Pour the coffee into glasses filled with ice.
Top with whipped cream, Halloween sprinkles, and caramel sauce, if desired.
3. Halloween Coffee Shake
This KraftHeinz recipe takes time to prepare but is an absolute Halloween coffee drink treat! Requiring a bit of preparation ahead of time, this coffee shake is dressed to impressed with its decorations and desert-like flavors. Yummy!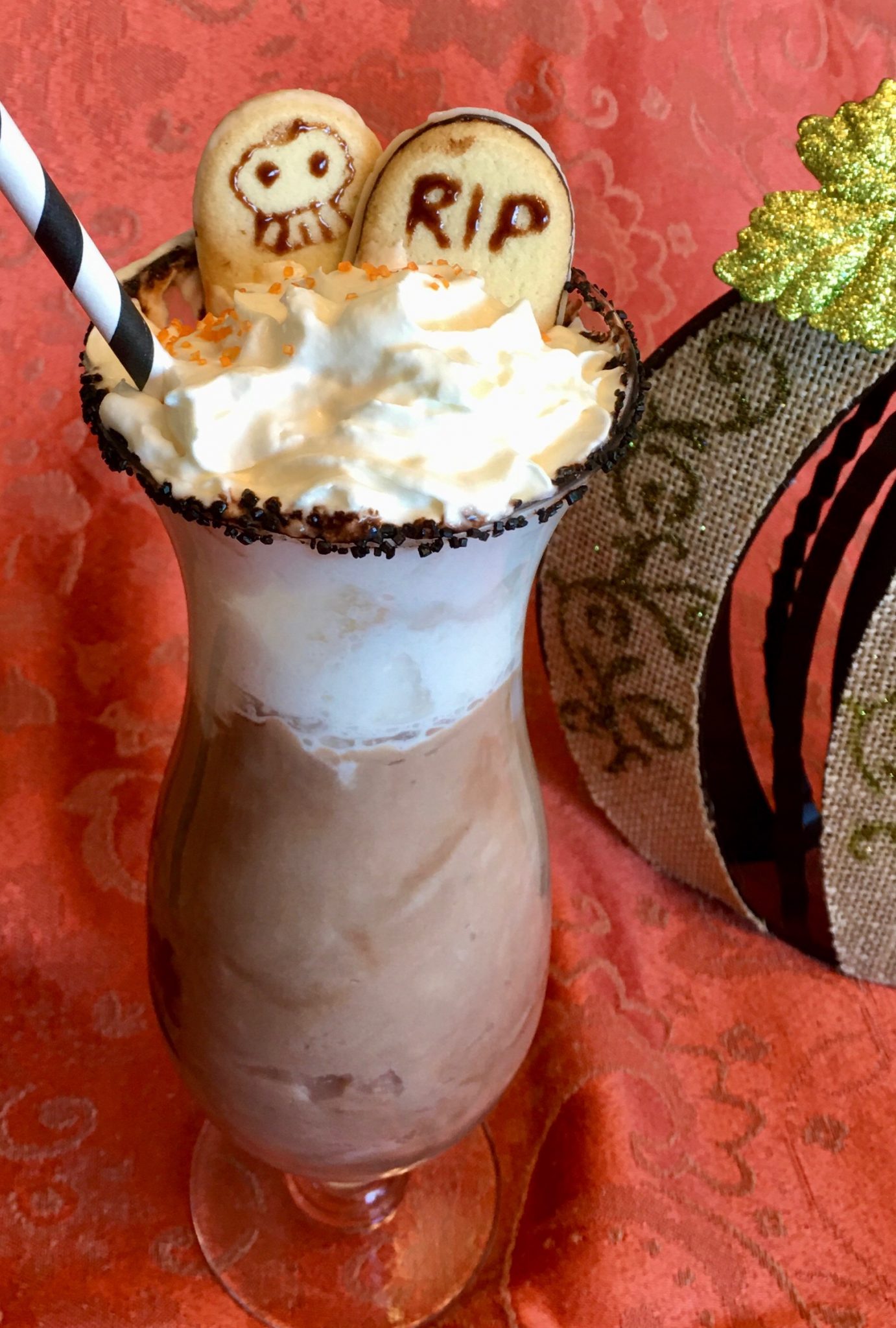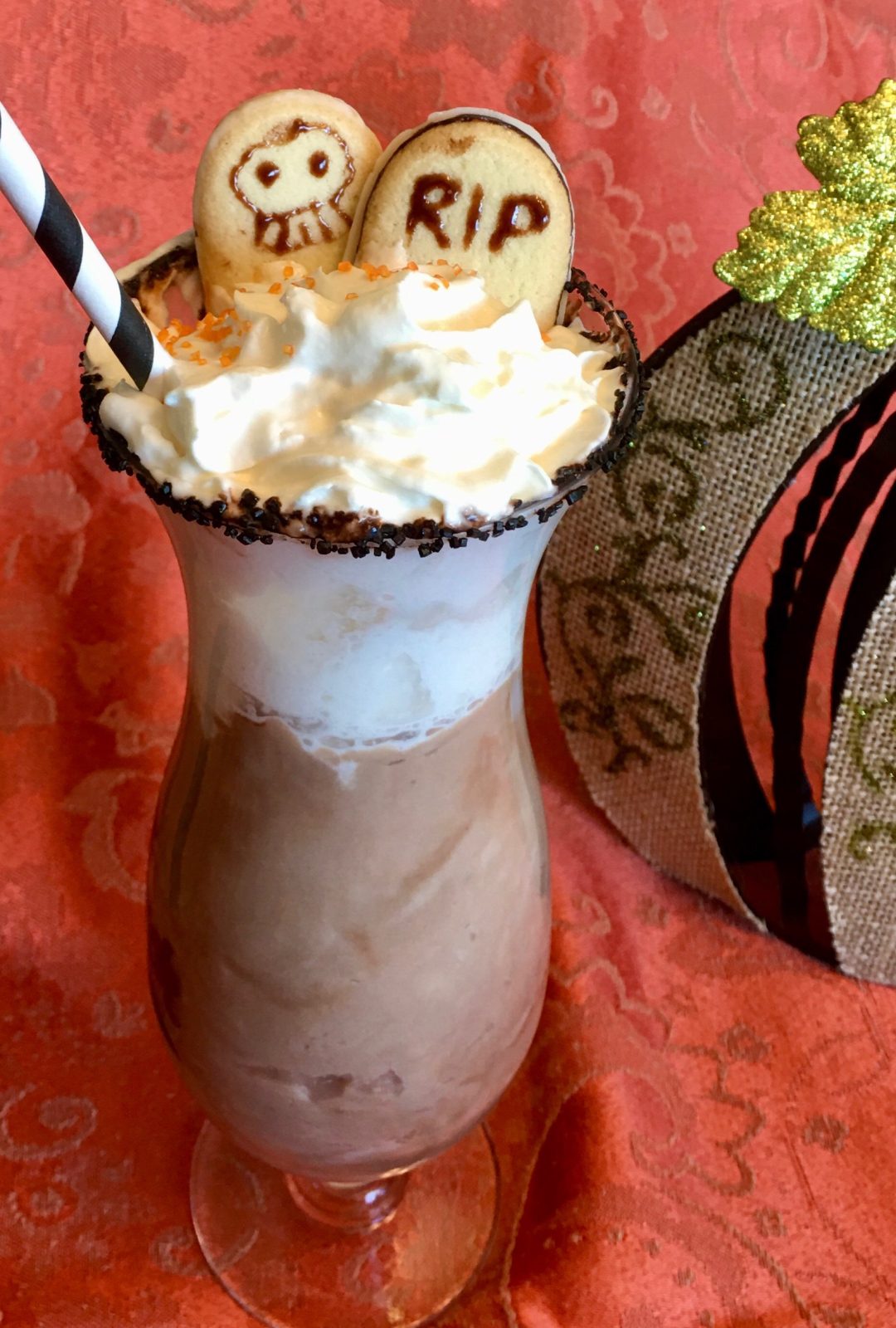 Halloween Coffee Shake Ingredients (Makes 2 Servings):
1 cup GEVALIA House Blend Cold Brew Iced Coffee Concentrate, divided
1 oz. BAKER'S Semi-Sweet Chocolate, melted
4 oblong milk chocolate-filled cookies
3 vanilla creme-filled chocolate sandwich cookies
1-1/2 cups vanilla ice cream
2 tsp. Halloween sprinkles
1/4 cup thawed COOL WHIP Whipped Topping
Halloween Coffee Shake Instructions:
Pour 3/4 cup coffee concentrate evenly into compartments of ice cube tray. Freeze 4 hours or until firm.
Meanwhile, spoon melted chocolate into small resealable plastic bag. Cut small piece off one bottom corner of bag; use to decorate oblong milk chocolate-filled cookies to resemble gravestones. Let stand until firm.
Blend vanilla creme-filled cookies in blender until fine crumbs form; pour into bowl.
Add remaining coffee concentrate to blender along with the ice cream; blend until smooth. Add coffee ice cubes; blend on high speed until thickened. Add 3 Tbsp. cookie crumbs; pulse just until blended. Set aside. Combine remaining cookie crumbs with sprinkles.
Dip rims of 2 tall glasses, 1 at a time, into ice cream mixture in blender, then into crumb mixture, turning to evenly coat rim of each glass with each ingredient.
Fill prepared glasses with remaining ice cream mixture; top with COOL WHIP and decorated cookies. Serve immediately.
Spooky Halloween Coffee Drinks Summary
Let us know if you tried any of our 3 Spectacularly Spooky Halloween Coffee Drinks in the comments below. We would love to hear about your spooky coffee experience!