A chocolate and coffee dessert. I received this coffee cake recipe from a pastor's wife, so I can just about guarantee it will be heavenly. Black Joe Cake is one that allows the warm bitterness of coffee to enhance the smooth sweetness of chocolate to make a delicious cake that you'll be hard-pressed to share.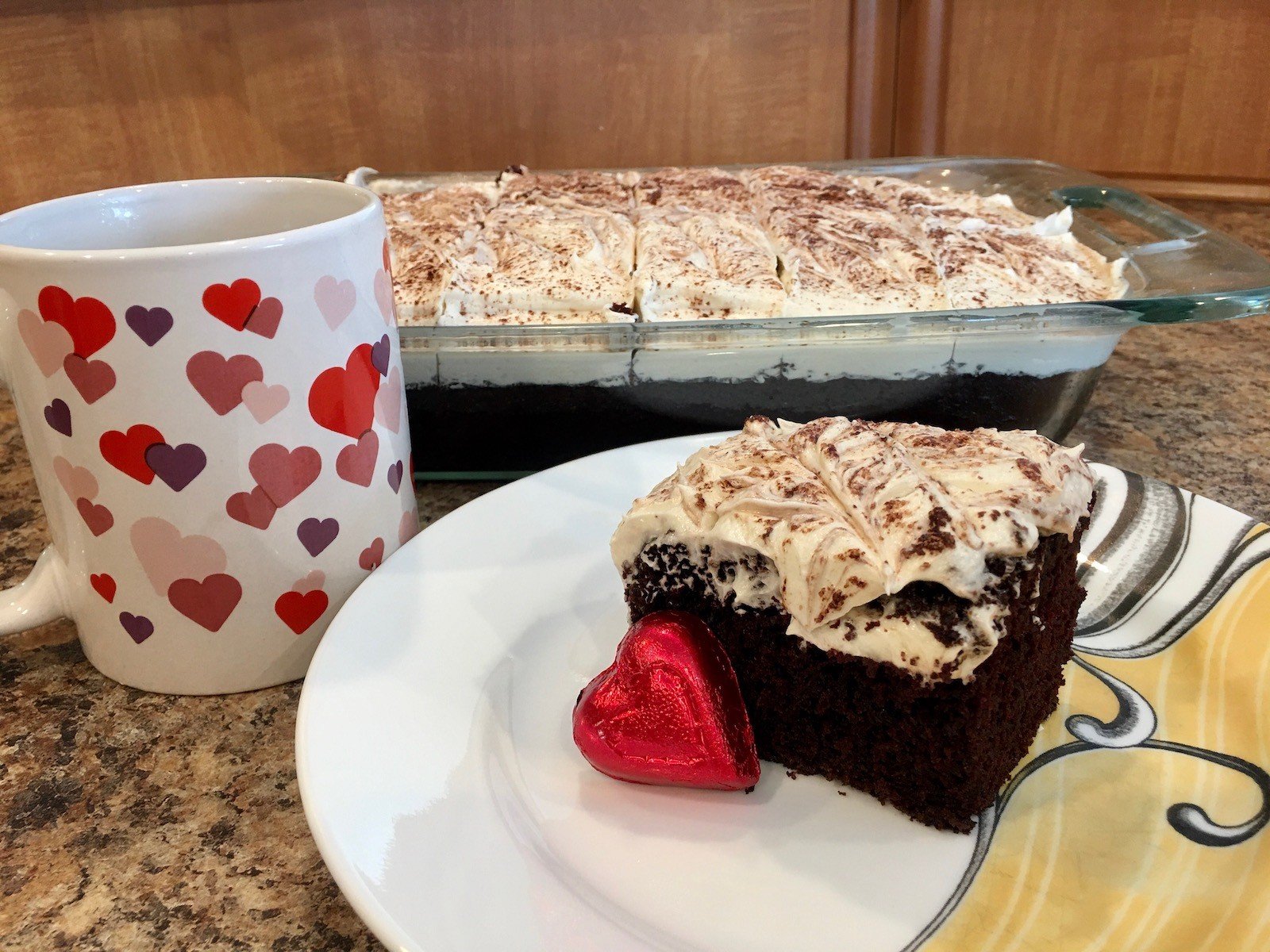 Coffee and chocolate are like two peas in a pod-literally! The reason cacao and coffee have such a kindred connection has to do with their production being so similar. Coffee and cacao come from a common latitude, both are seeds of tropical fruit that are fermented and dried at their origin, and both are carefully roasted to bring out their flavor profiles. Both coffee and chocolate have a variety of unique flavors and are independently complex. When paired together, delicious combinations are created.
This coffee cake recipe can be enjoyed as-is, but if you'd like to add icing as I did, I've provided my cooked icing recipe below as well. Cooked icing is not as sweet as buttercream, and is fluffy like whipped icing. Buttercream or canned icing is a good match also, especially if you use espresso for your coffee cake recipe and want to add some sweetness.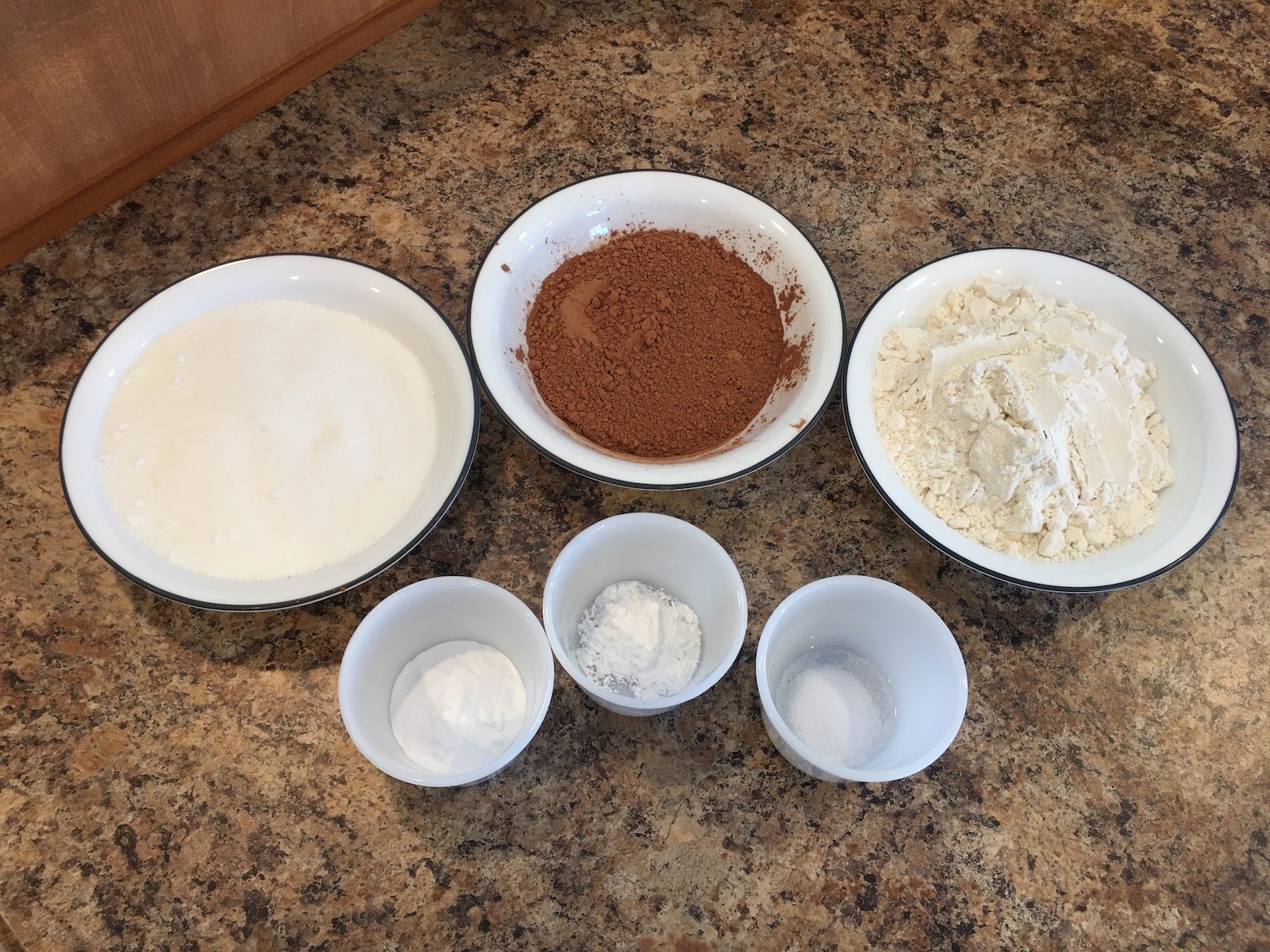 Black Joe Coffee Cake Ingredients
2 cups flour
2 cups sugar
3⁄4 cup cocoa powder
2 tsp baking soda
1 tsp baking powder
1⁄2 tsp salt
2 eggs
1⁄2 cup vegetable oil
1 cup strong black coffee – brewed
1 cup milk
Directions
Preheat the oven to 350. Grease a 9×13 baking dish and set it aside.
In a large bowl, combine all dry ingredients and whisk by hand until well blended.
Add eggs, oil, coffee, and milk to the dry ingredients and mix until well blended.
Pour batter into the prepared 9×13 baking dish and bake for 25-30 minutes. (A toothpick inserted in the center should come out clean.
Cooked Icing Recipe (Optional) Ingredients
5 Tbsp flour
1 cup milk
1⁄2 cup shortening
1⁄2 cup butter (1 stick)
1 cup sugar
1⁄2 tsp salt
1 tsp vanilla
Directions
In a saucepan, mix flour and milk with a whisk, being sure to swipe the edges of the pot
or flour will collect and remain dry. Bring to a boil, stirring constantly, until thick (mixture
may not bubble). Remove from the heat and let cool.
In a large bowl or stand mixer with whisk attachment, beat the shortening, butter, sugar,
salt and vanilla until fluffy.
Add the cooled milk mixture and beat until smooth.
Did you try our Black Joe coffee cake recipe? Please share your experience in the comments below!