Who doesn't enjoy a hot cup of coffee in the morning? For many, it's a morning ritual and one that inspires those who aren't morning people to hop out of bed. Coffee itself has potential health benefits. Some studies link drinking coffee with a lower risk of premature death. However, most of these studies show an association between drinking coffee and a lower risk of disease, and that doesn't necessarily mean coffee itself is responsible for the lower risk. Still, the findings are encouraging. Now, there's a unique twist on coffee, and it's called mushroom coffee.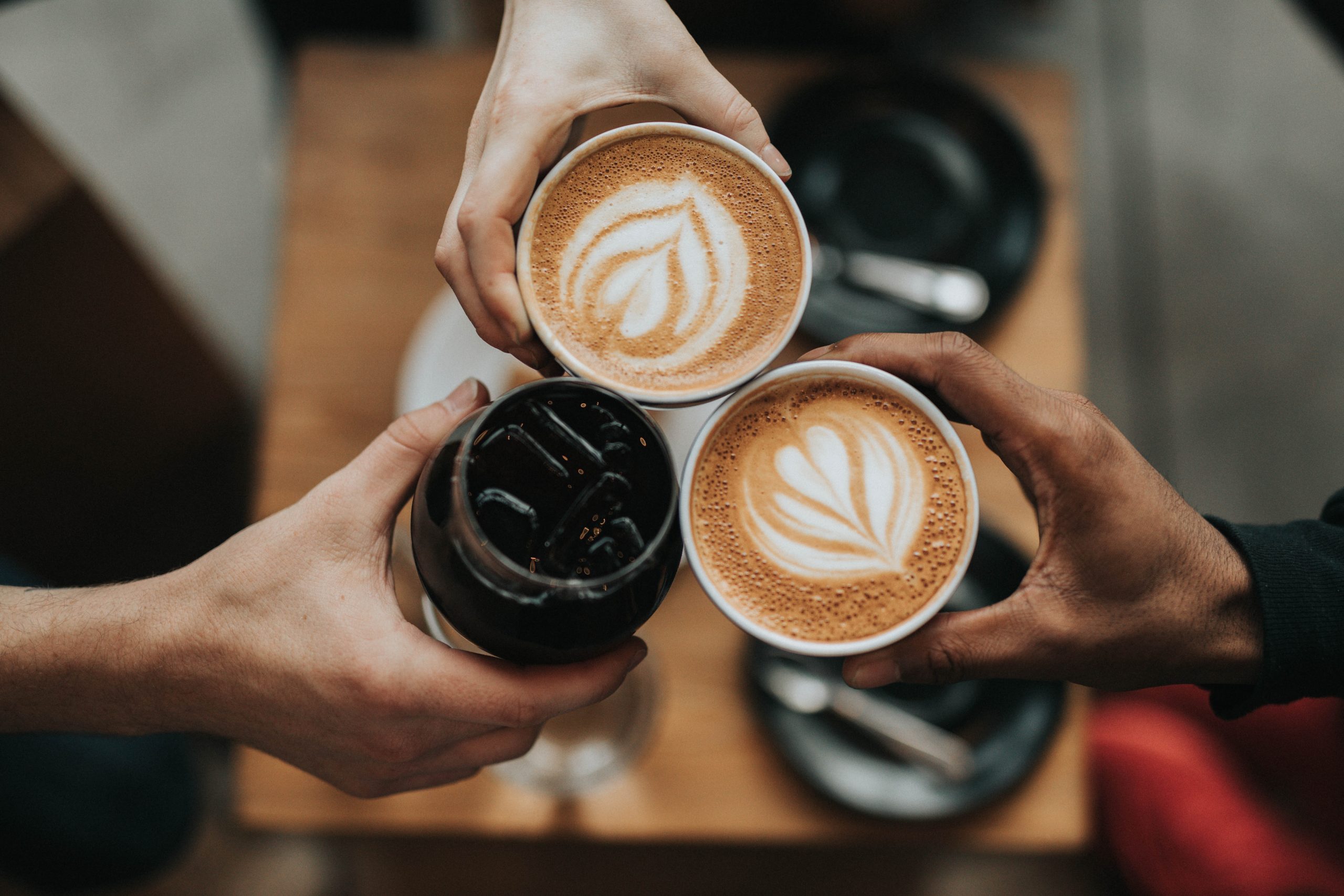 What Is Mushroom Coffee?
Mushroom coffee doesn't come from roasted coffee beans, rather makers of this unique twist on coffee dry mushrooms and grind them into a fine powder with a texture similar to ground coffee. The mushrooms in mushroom coffee vary from common ones to more exotic fare like Chaga mushrooms and lion's mane. Once ground into a powder, makers of this unique "coffee" beverage mix the powder with instant coffee and package it into single-serving packets. You can then use the powder to make a cup of hot mushroom coffee or something more frou-frou, like a latte. If you want a simple mug of mushroom coffee, mix the packet contents with the appropriate amount of water, usually 7 ounces. Don't forget to stir it well! Then microwave.
Makers of mushroom coffee are quick to point out the health benefits of sipping mushroom coffee. They claim it helps everything from your immune system to your mood. Some restaurants even serve mushroom coffee to patrons to treat them to something more exotic than a standard cup of coffee. Natural food markets and health food stores also sell packets of mushroom coffee ready for you to make at home.
Does Mushroom Coffee Have Health Benefits?
Mushroom coffee sounds exotic, but it must be healthy or taste delicious for people to drink it. Mushroom coffee has an earthy flavor that appeals to health-minded people, but it lacks the enticing aroma that a real cup of coffee offers. Therefore, it's doubtful people will drink it just for its taste.
How about its impact on health? Most of the mushrooms in mushroom coffee are called adaptogenic mushrooms. Adaptogens are compounds that help the body better deal with stress. Claims are that the mushrooms in mushroom coffee improve mood and focus. However, the benefits are unproven from a scientific viewpoint. Proponents of Chinese medicine believe these herbs benefit from well-being and brain health, but scientific studies have yet to put them to the test.
Despite the lack of scientific proof, there are advantages to switching your morning cup of caffeinated coffee for mushroom coffee. Since it lacks caffeine, it's a better choice if caffeine gives you the jitters. You can also sip a cup of it in the evening without worrying about insomnia. But keep in mind, mushroom coffee in packets may also contain instant caffeinated coffee powder. Still, the amount should be less than what you get from a Blonde roast at Starbucks. Some people also get acid reflux and other digestive issues when they drink regular coffee. That's less likely to happen with mushroom coffee, and some people even say it helps with digestion.
If you look at mushrooms in general, studies show that they have potential health benefits. For example, some research shows that shiitake mushrooms modulate the immune system, increasing its activity against foreign invaders while reducing inflammation. Plus, mushrooms are a decent source of fiber, protein, and selenium, a micronutrient important for thyroid and immune health. Also, if you expose mushrooms to ultraviolet light, they produce vitamin D, making them the only plant-based source of this important vitamin.
One question is, even if the mushrooms in mushroom coffee have health benefits, is the concentration high enough to be meaningful? The quantity of mushrooms in each preparation varies. If you're looking for the full health benefits of mushrooms, it makes more sense to eat them whole instead. However, some people find the texture unpleasant, so getting mushrooms in a powdered form you can drink is more palatable.
The Bottom Line
With its earthy taste, Mushroom coffee might be a good alternative if caffeinated coffee hypes you up, but don't drink it only for the health benefits. The claims aren't proven, but that doesn't mean they don't exist. There are lots of natural substances that anecdotally benefit people but haven't been studied. Try it and see how you like it! You might discover it's a replacement for your morning cup of coffee.