Caffeine addicts: pay attention.
There's yet another exciting way to get your caffeine fix for the day.
The newest Nudge Coffee Bombs seem to be popping up everywhere. But what exactly are these tiny coffee bombs?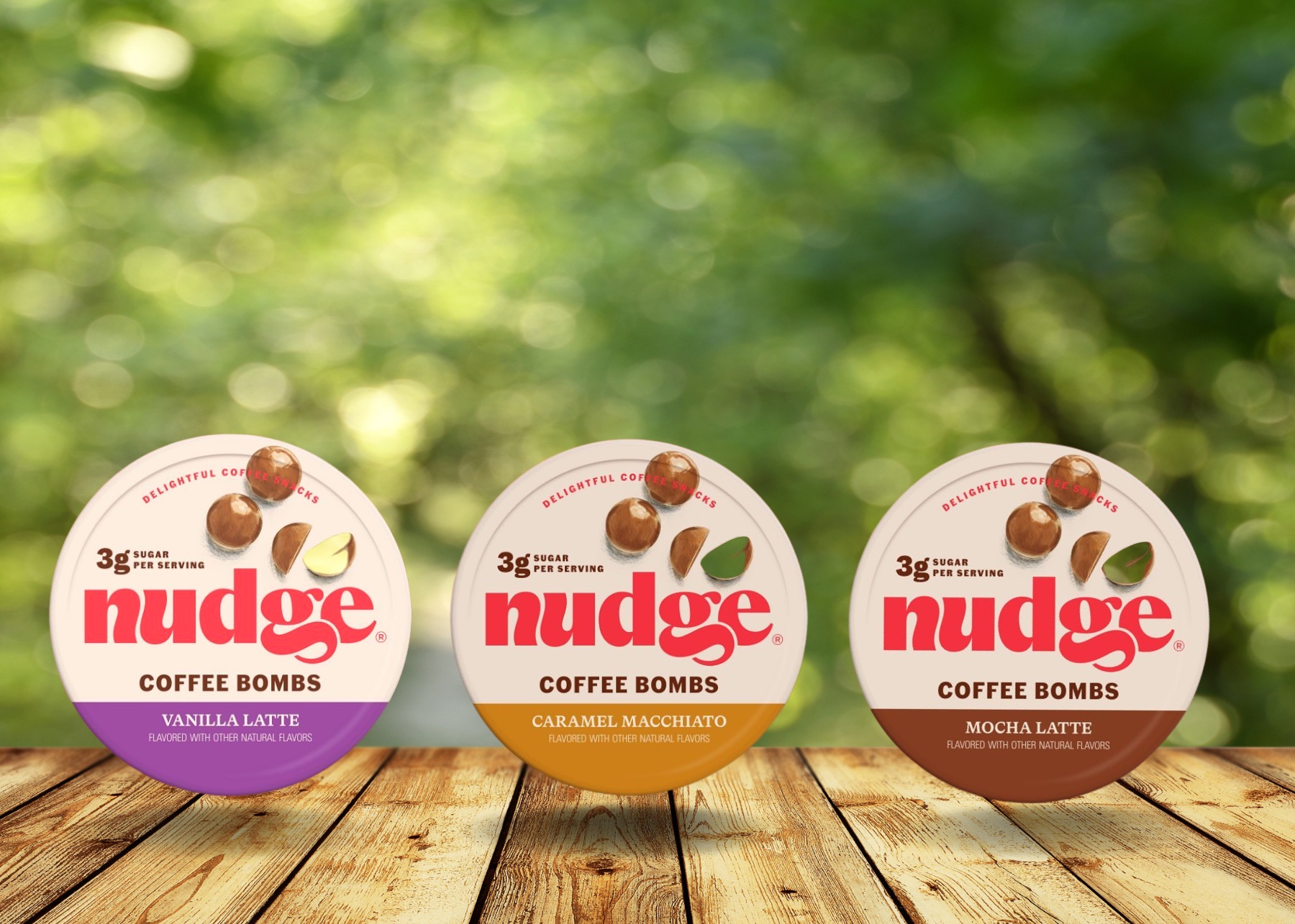 Packaged in a tiny tin just like your favorite brand of mints, Nudge Coffee Bombs are certainly not mints. Although you may find them at your local convenience store near the gum or mints, don't be fooled. These tiny tins are jam-packed with caffeine in delicious, energizing snacks.
What are Nudge Coffee Bombs?
Nudge Coffee Bombs are new and different, unlike any other coffee product we've seen before. These tiny coffee snacks are about the size of an M&M, making them super easy to eat on the go.
These coffee bombs offer the ability to get a natural energy boost, without the crash associated with consuming too much caffeine. If you don't have time to grab or drink a coffee, simply grab Nudge Coffee Bombs!
Sugar Content
Although they may appear like tiny chocolates, coffee bombs do not contain chocolate. Unlike chocolate snacks, coffee bombs are low in sugar with only 3 grams of sugar per serving (11 pieces).
This makes them ideal for those looking to cut back on sugar or a ketogenic diet.
In comparison, the average latte has 18 grams of sugar.
To sweeten these coffee bombs, natural sweeteners such as Monk Fruit and Erythritol are used.
This gives them a nice sweetened taste without all the sugar.
How Much Caffeine Is In Nudge Coffee Bombs?
Each tin of Nudge Coffee Bombs contains 6 servings, each serving containing 11 pieces. Each tin has about 60 to 99mg of naturally occurring caffeine, allowing customers to choose the amount of caffeine they want to consume.
Only need a light boost?
Pop 6 or 7 coffee bombs for a light pick-me-up. Having a tough day and needing a serious boost? Consume a full serving for a natural caffeine boost.
Flavors of Nudge Coffee Bombs
If you're first getting on board with Nudge Coffee Bombs, you'll be happy to know there are plenty of flavors to try.
There are currently eight flavors offered in tins, many of which mimic the flavors of your favorite Dunkin' and Starbucks coffee orders.
Most Popular
The most popular flavors of Nudge Coffee Bombs are the ones with flavors you already know and love, such as the Vanilla Latte, Caramel Macchiato, Mocha Latte, and Hazelnut Creme.
These delightful coffee snacks offer enjoyable flavors, without the sugar contained in many of these common coffee drinks.
Fruity Options
Feeling something fruity? Try the Blueberry Swirl or Orange Twist flavor of these coffee bombs.
Reserve Flavors
Nudge Coffee Bombs are also offered in two reserve flavors: Brazilian Reserve and Columbian Reserve. These flavors are ideal for coffee lovers that seek a rich coffee flavor.
Where to Buy
Nudge Coffee Bombs are available at many grocery retailers and convenience stores across the U.S. To find a store that sells them in your region, check out the store locator.
Many major retailers like Walmart, Stop & Shop, and Giant carry these new coffee bombs.
Have you tried these new coffee bombs? Let us know what you think in the comments below.