Starbucks recognizes the House Blend as the first coffee ever created by the company, nearly 50 years ago in Seattle's Pike Place Market. Even though the recipe and roasting process has been tweaked, most of the original taste has been preserved for coffee drinkers to enjoy today. In this comparison of medium Starbucks blends, we compared the Siren Blend to the historic Starbucks coffee blend that started it all.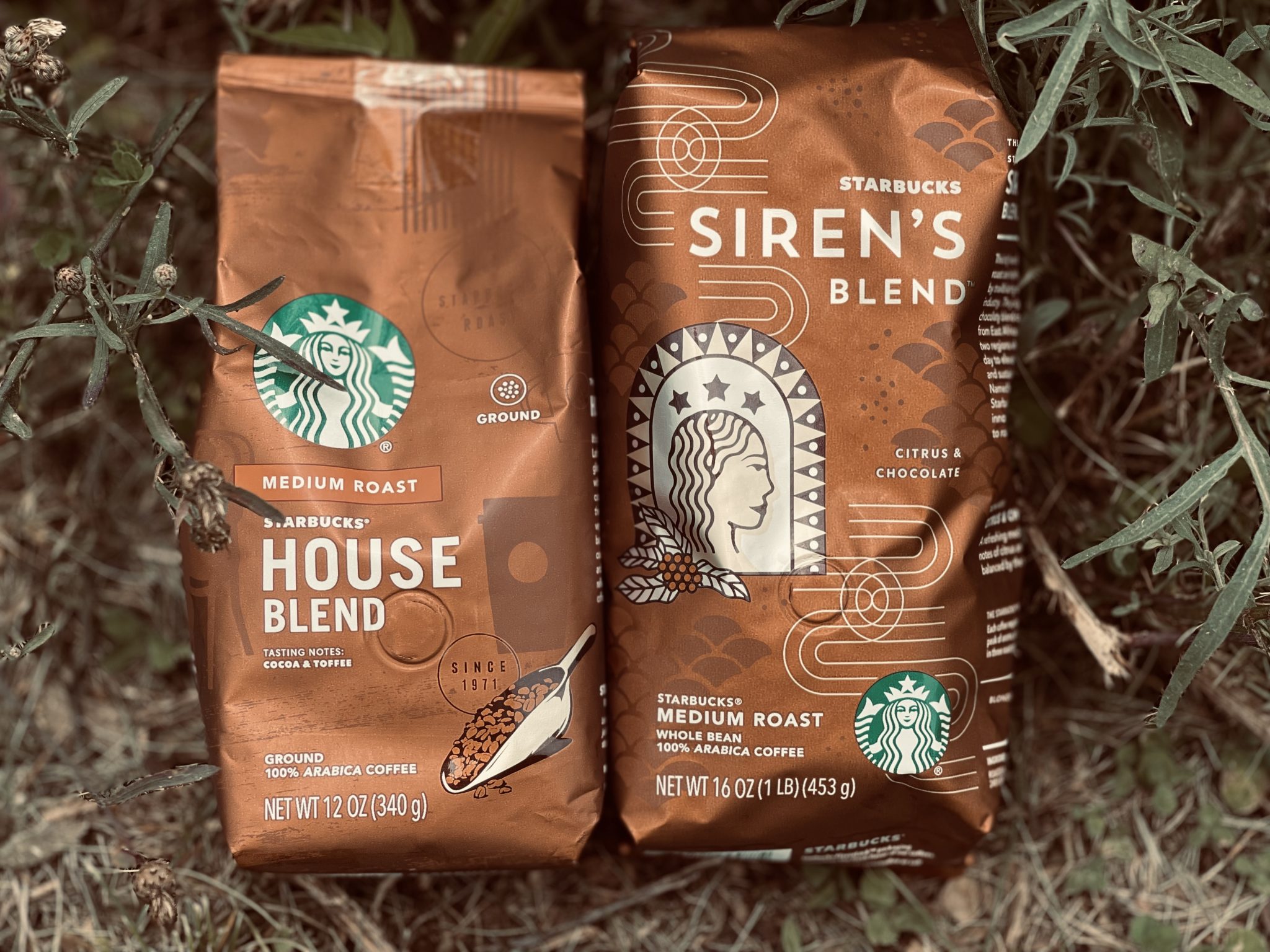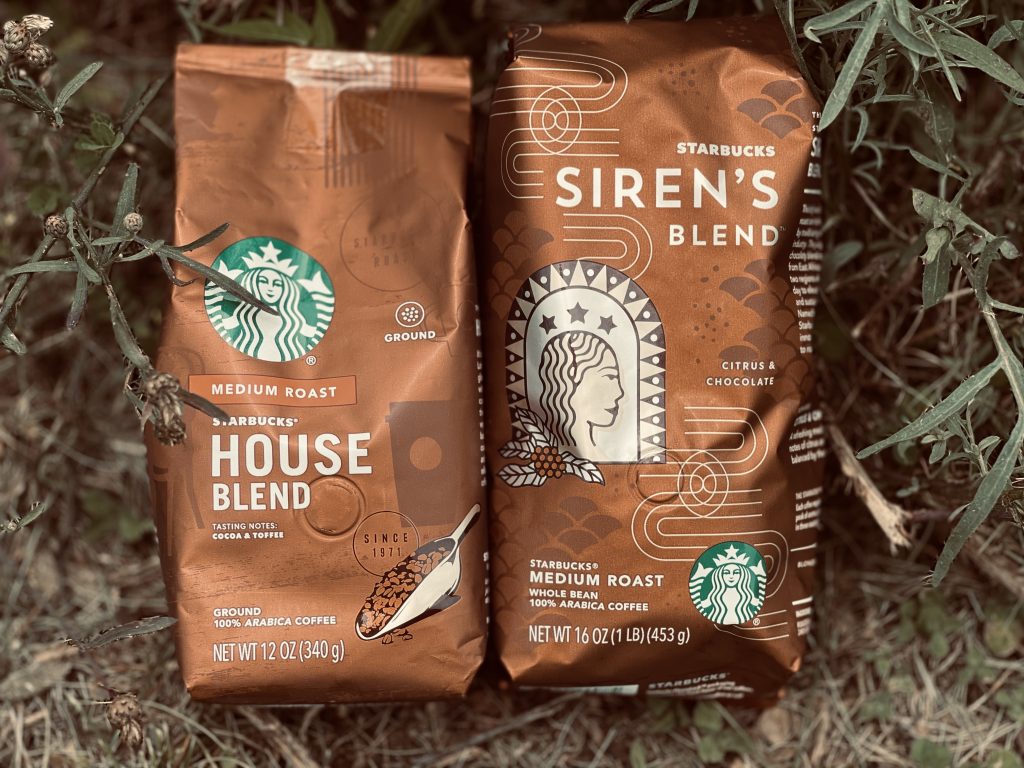 Starbucks House Blend
House Blend is a coffee that has been designed to be the perfect blend. Not too dark or light, it achieves a medium roast body and carries hints of nut and cocoa with casual amounts of sweetness.
Finding a whole bean House Blend has been a challenge. As coffee enthusiasts, we prefer to grind our own beans for true taste. However, it seems to be nearly impossible to find the whole bean version of House Blend anywhere. We searched high and low for the beans as we compared the bean profile during our coffee vs. coffee reviews.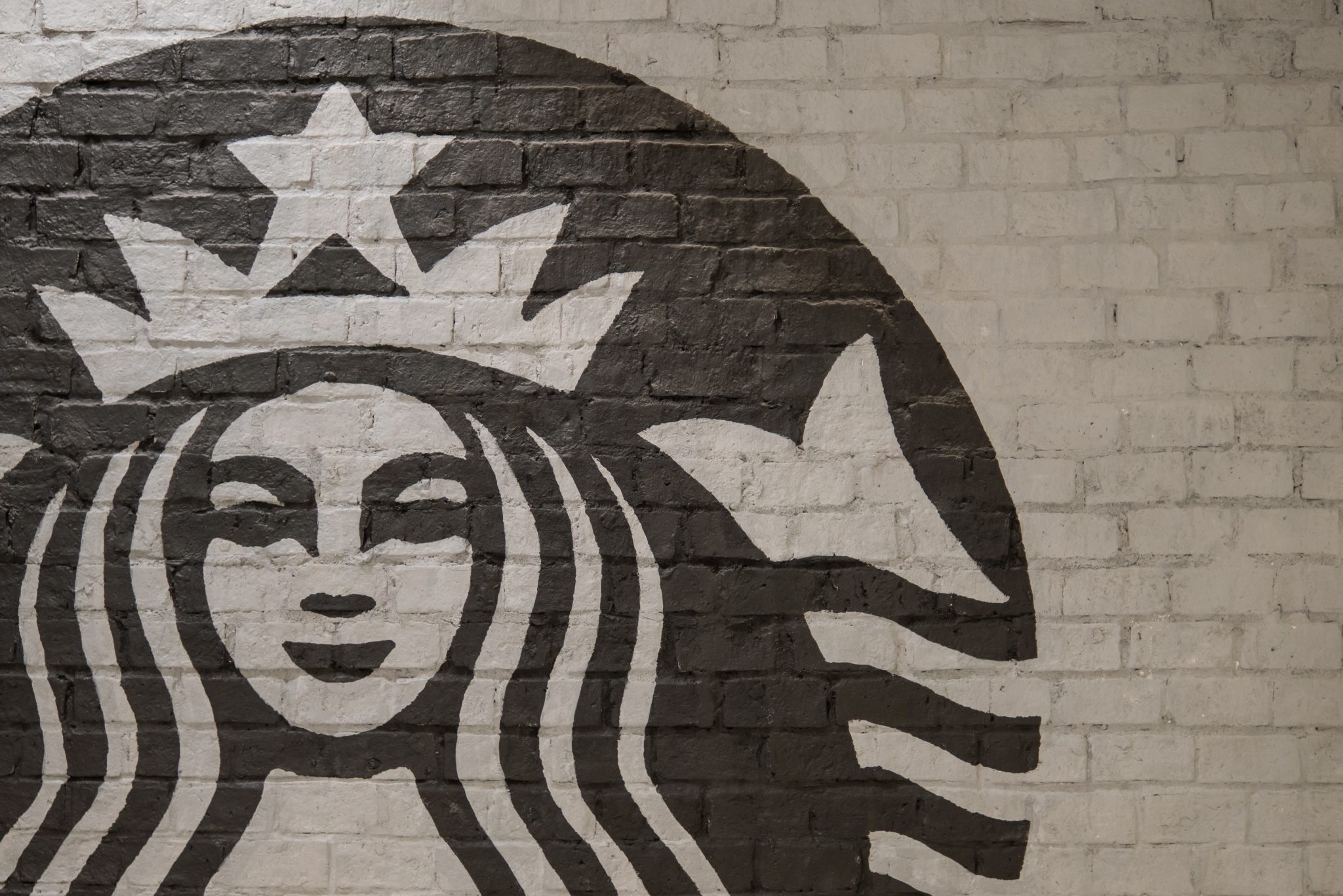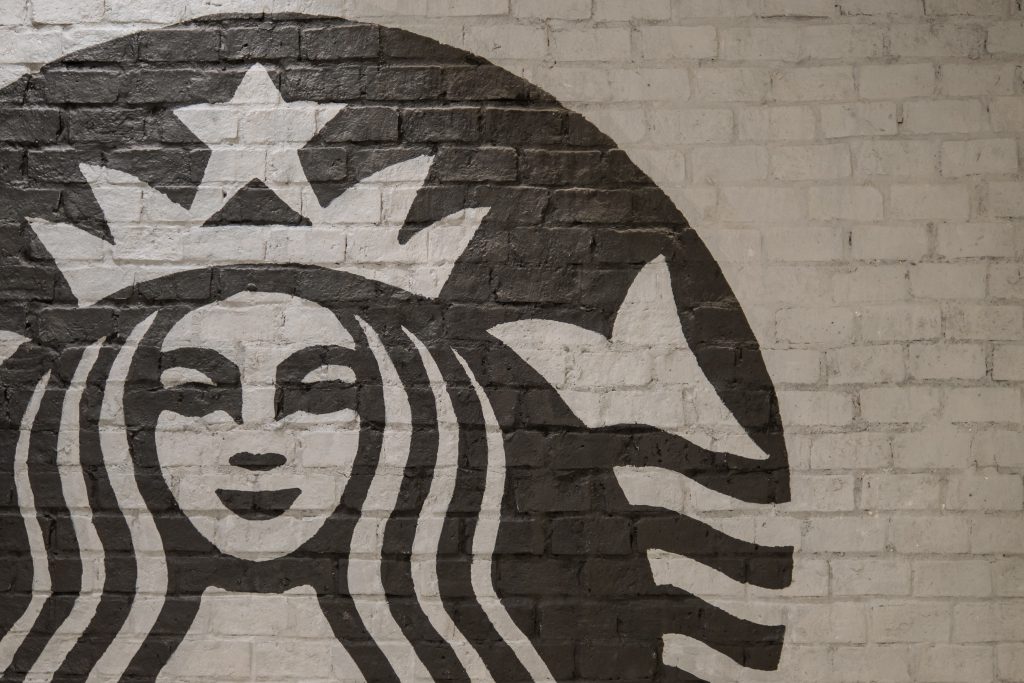 The Starbucks Siren Logo
If you thought the Starbucks siren blend had something to do with lights and loud noises, you are terribly wrong. Have you ever really looked at the Starbucks logo? Who is that green mythological creature who's staring into your soul as you drink your latte?
It's the siren. She is not a real person, but we kind of think of her as one. She's the biggest symbol of our brand, really, other than our partners (employees). She's the face of it," Steve Murray said. He's a creative director in the Starbucks Global Creative Studio.
The Starbucks Siren Blend is a medium roast coffee blend that offers great citrus flavor and chocolate. It was developed and introduced in 2019 by Starbucks to honor and support women in the coffee industry.
Starbucks Siren Blend
If you're looking for a coffee that's a tad bit lighter than the usual Starbucks brew, then this is the one for you. The Siren Blend from Starbucks will send you on a journey to the islands with its citrus and chocolate flavor that dominates its aroma and taste. It's not as robust as other blends offered by Starbucks, but it still packs plenty of flavor in each sip, followed up by a touch of sweetness. In fact, the body of this blend minus the citrus and chocolate flavors reminds us of the Starbucks breakfast blend. Let's check out the beans.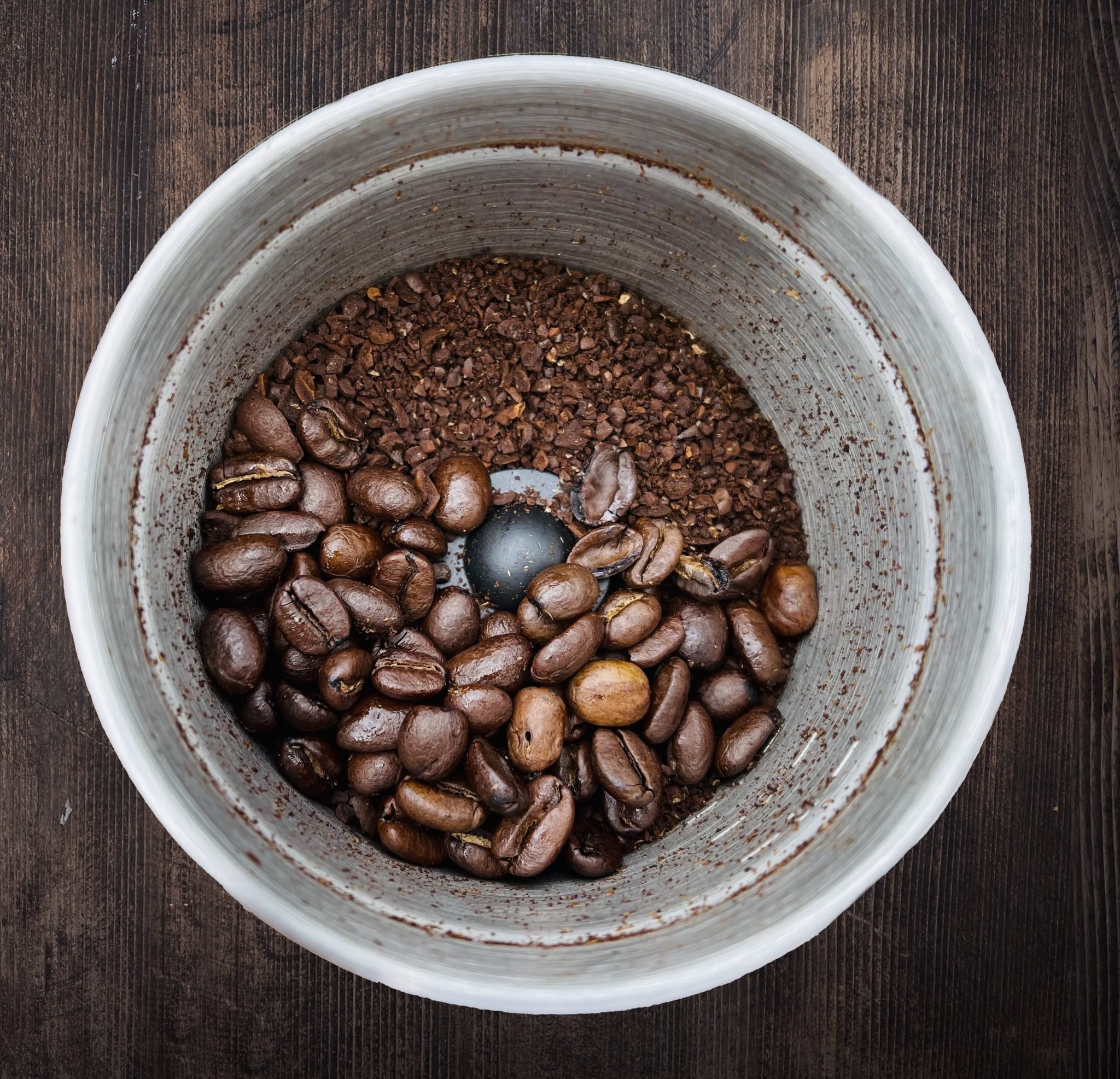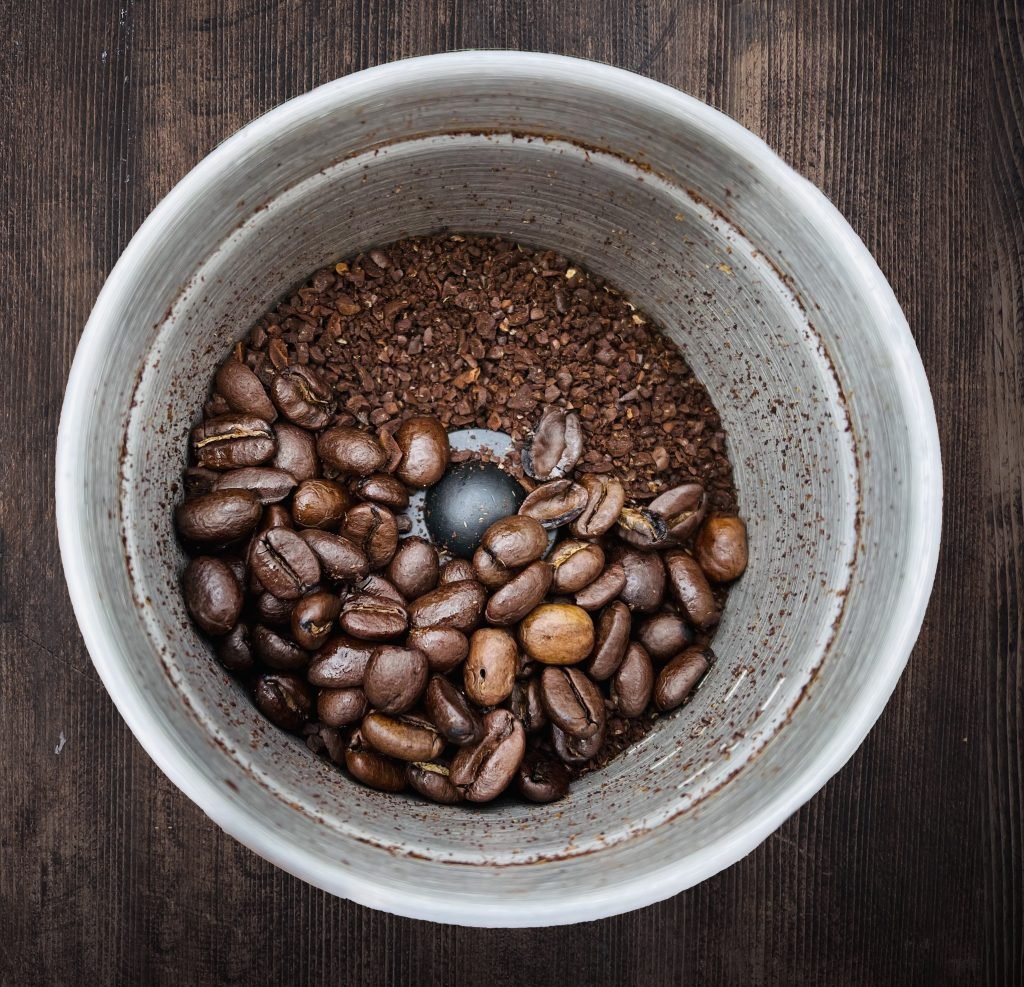 Starbucks Siren Blend Bean Profile
The beans are beautiful, with lighter shades of brown and the traditional darker colors of the Starbucks blends mixed together. Each bean has a "splashed" glossy appearance, reminding you of a perfect abstract painting or background composition.
Battle of the Starbucks Medium Roast Coffees
If you are into citrus flavors, the Starbucks Siren blend is packed with juicy…and we mean juicy..citrus flavors combined with a smooth chocolate-like finish. The House Blend offers the traditional taste and flavors of an anticipated Starbucks coffee. However, we love the cocoa taste and medium-to-dark body of this blend. In comparison to the Siren Blend, the body and texture of the House Blend if definitely heavier and darker. As mentioned, Siren Blend seems to be a more light-to-medium blend with amazing citrus taste and aromas.
Does your morning coffee routine consist of these two medium roast blends? Share your experience and comments below. We would love to hear from you.