With numerous Starbucks cup sizes to choose from, one such lesser-known size is the "Short" cup or the Starbucks Short cup size. In fact, you may have never known about the short cup because of its limited menu appearance.
Here is everything you need to know about this obscure cup size at Starbucks.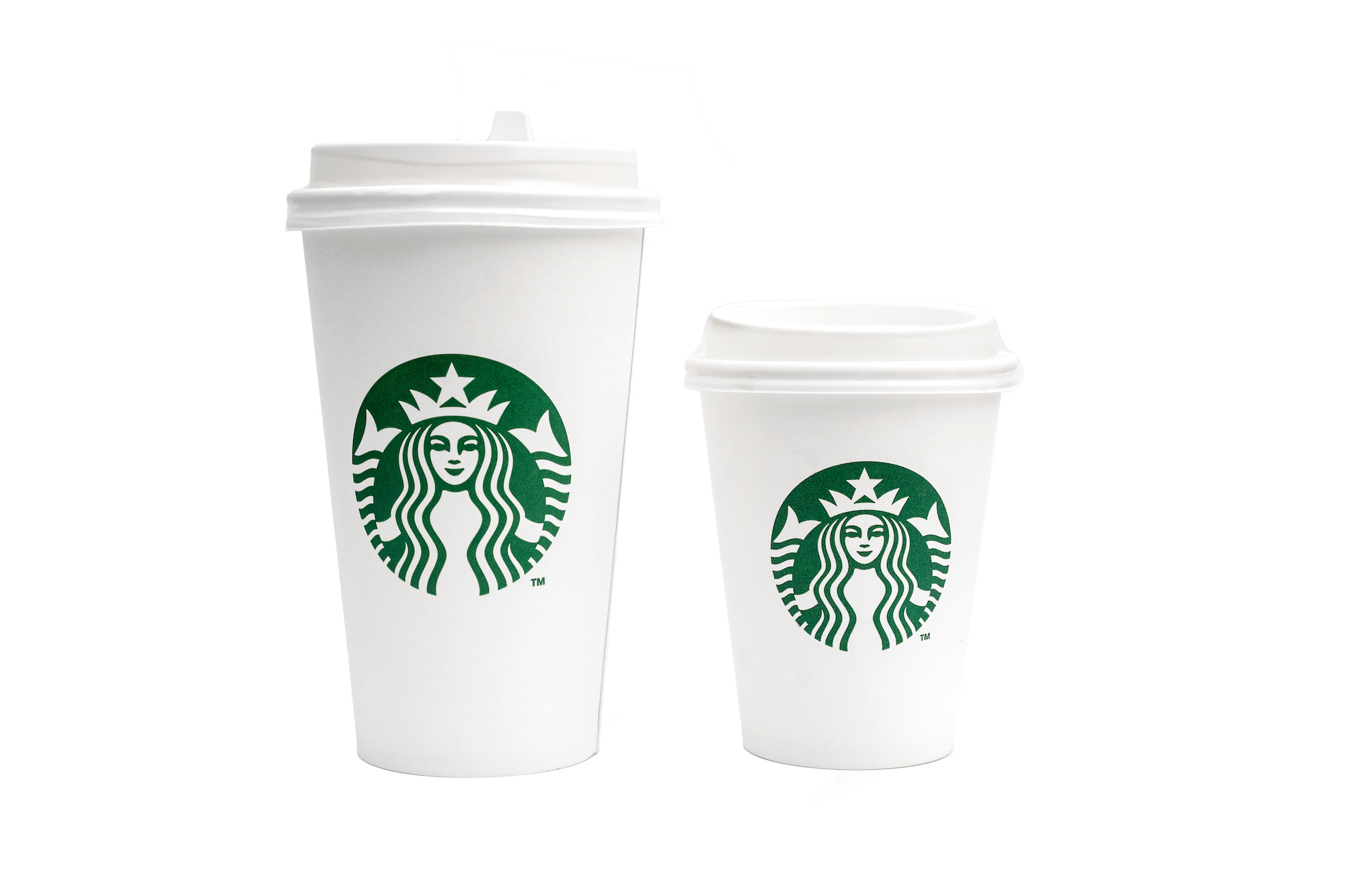 Starbucks Short Cup Size Overview
Despite its obscurity, the Short size has its own unique characteristics and is perfect for individuals who prefer smaller servings of their favorite Starbucks beverages.
The Short size is an 8-ounce cup that was once part of the regular Starbucks menu but was removed due to its decreased popularity as the brand expanded its size offerings.
While it may not always be obvious to customers, the Short cup is still available and primarily used for a select handful of hot drinks, such as standard brewed coffee or drinks containing a single shot of espresso.
This compact option allows customers to enjoy just the right amount of their preferred hot beverage without being overwhelmed by larger sizes.
Key Takeaways
The 8-ounce Short size at Starbucks is a lesser-known option, primarily used for select hot beverages
Not always displayed on the menu, the Short cup is still available for customers seeking smaller portions
Understanding Starbucks sizes, including the Short option, can help customers choose the perfect serving size for their preferences
Short Size Explained
Volume of the Short Size
The Short size at Starbucks refers to an 8-ounce cup, which is smaller than the more commonly ordered Tall (12-ounce) size.
It was initially a regular menu option, but as the demand for larger sizes increased, the Short size lost its popularity and was eventually removed from the main menu.
However, it still remains available for customers who prefer a smaller serving.
Drinks Available in Short Size
The Short size is offered exclusively for hot beverages. Some of the drinks that can be ordered in this size include:
Brewed Coffee
A simple and classic choice for a smaller cup of coffee.
Espresso Drinks
Lattes, cappuccinos, and other espresso-based beverages can be ordered in the Short size. These drinks typically contain one shot of espresso.
Americano
A Short Americano consists of a single shot of espresso combined with hot water.
While it might not be as well-known as the larger sizes, the 8-ounce Short size at Starbucks provides a more modest option for those seeking a smaller, yet satisfying hot beverage.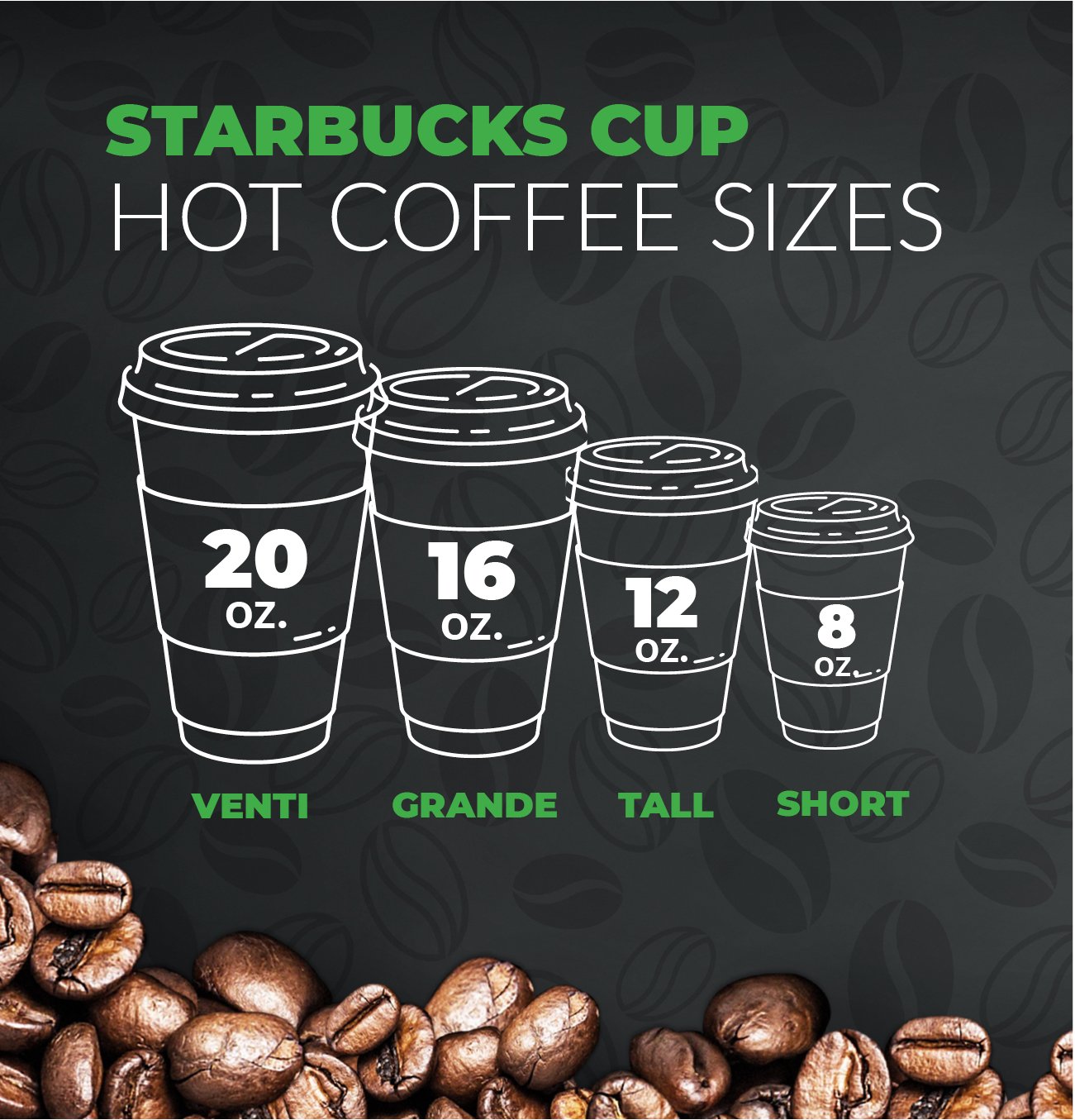 Comparison with Other Sizes
The Starbucks tall cup size is the next step up from the short option, containing 12 ounces (355 milliliters) of liquid. This is the smallest size offered for iced drinks and is 1.5 times larger than the short size.
Both hot and iced drinks can be purchased in this size for customers who require a more moderate portion.
The Starbucks Grande size, which translates to "large" in Italian, is actually just the medium size option at Starbucks. It holds 16 ounces (473 milliliters) of liquid, providing a substantial serving for coffee enthusiasts.
This size is the go-to choice for many customers who want a filling yet manageable caffeine fix.
The Starbucks Venti cup size, meaning "twenty" in Italian, is the largest standard size available at Starbucks for hot beverages, holding 20 ounces (591 milliliters) of liquid.
However, the venti size has two variations: 20 ounces for hot drinks and 24 ounces (710 milliliters) for iced beverages.
The additional 4 ounces in the venti iced size is to account for the ice content in the drink, ensuring the same amount of beverage as in the venti hot size.
In summary:
Short: 8 fluid ounces (237 ml)
Tall: 12 fluid ounces (355 ml)
Grande: 16 fluid ounces (473 ml)
Venti: 20 fluid ounces (591 ml) for hot drinks and 24 fluid ounces (710 ml) for iced drinks
It is essential to note that Starbucks also offers a Trenta size, with 31 ounces (916 milliliters) of liquid, exclusively for iced drinks.
Lastly, the Demi size is used specifically for espresso shots, holding just 3 ounces (89 milliliters), as a standard shot of espresso is about 1 ounce (30 milliliters).
Starbucks Short Cup Summary
The short size at Starbucks is an 8-ounce cup, primarily used for a select list of hot drinks.
It contains a single shot of espresso, making it the smallest size option available for certain beverages.
Although it is not prominently displayed on the menu, customers who are aware of its existence can still order drinks in this size.
Being aware of the short size at Starbucks can help customers make informed decisions about their beverage orders.
With its compact 8-ounce volume and single shot of espresso, the short size offers an alternative to larger sizes for those seeking a smaller portion of their favorite hot drink.
Starbucks Short Cup Size FAQs
How does a short size compare to other Starbucks sizes?
A Starbucks short size is the smallest cup size available for their hot drinks. It is smaller than the tall, grande, and venti sizes, which are commonly featured on the menu. The short size is not well-known, as it is not shown on the main menu, but is still an option for certain hot beverages.
What is the volume of a short cup in fluid ounces?
The volume of a Starbucks short cup is 8 fluid ounces, or approximately 237 milliliters. This size is equivalent to a standard 1-cup serving and is appropriate for hot coffee drinks.
How much does a Starbucks short cup size drink cost?
The cost of a Starbucks short size drink can vary depending on the location and the specific beverage ordered. However, it is generally less expensive than the other cup sizes, such as tall, grande, or venti, since it contains less of the beverage.
Expect to find short size drinks priced slightly lower than their tall counterparts.
Is the short size available for all Starbucks beverages?
The short size is only available for a limited selection of hot beverages, including hot coffee drinks. It is not available for iced or blended beverages, as those are typically served in larger cup sizes like tall, grande, or venti.