Where do you get your funnel cake? The boardwalk? The county fair? The baseball stadium? This summer, you can head to Starbucks to get a taste of funnel cake with their 2021 summer drink: the Strawberry Funnel Cake Frappuccino. (Their first new Frappuccino in three years!) This new drink is made with Frappuccino Roast coffee, funnel-cake-flavored syrup, milk, and ice, with layers of strawberry puree and whipped cream, and powdered-sugar-funnel-cake pieces on top.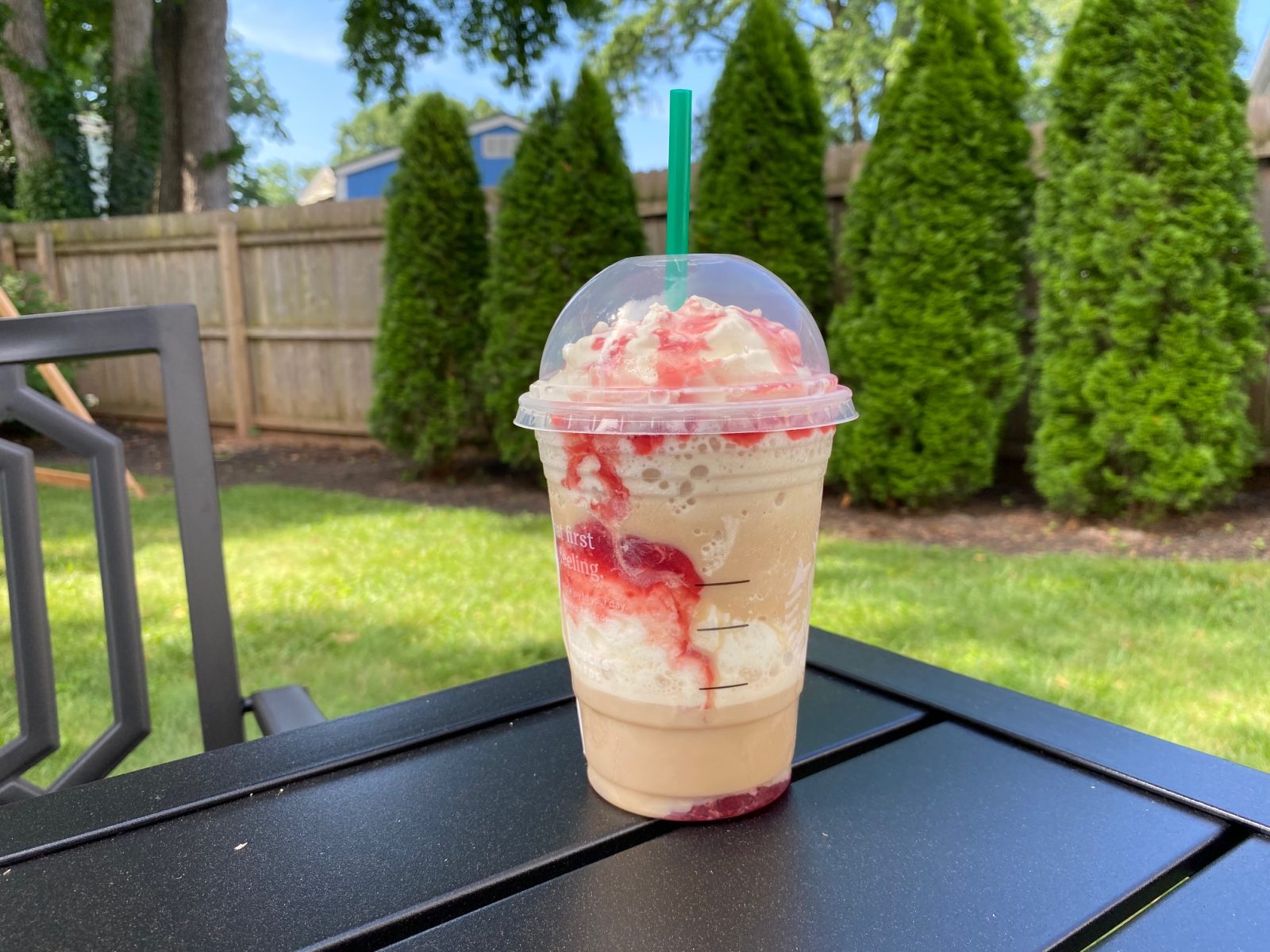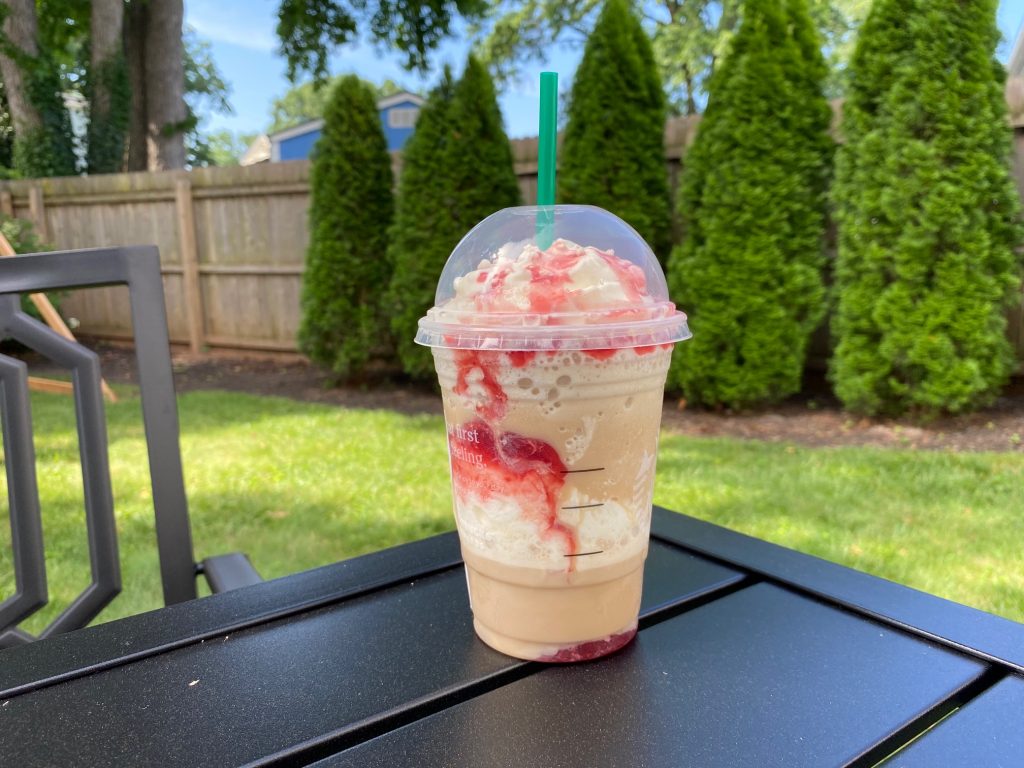 Starbucks Strawberry Funnel Cake Calories
At 410 calories for a grande, it's a treat for sure. The cost will be around $6. And it's a hot ticket! Before you get your heart set on one, you may want to check the Starbucks app to make sure it's available—we weren't able to order at our local store several times, but it later came back in stock.
(Do you know where the name "funnel cake" came from? Funnel cakes were brought to Pennsylvania in the seventeenth and eighteenth centuries by German immigrants, and they became popular at local fairs and carnivals—originally, a funnel was used to squeeze the batter into a fryer to create the lacy fried-dough pattern. Today, a squeeze bottle is used.)
Overall Flavor
VERY sweet!
Strawberry?
Yes! The strawberry flavor is in the first taste, and it's fresh and summery, and delicious. Strawberries and whipped cream are a classic summer combo.
Funnel Cake?
Not so much. Overall, the taste after the strawberry puree was more like a cake than funnel cake.
Strawberry Funnel Cake Frappuccino, The Final Verdict
Even if we didn't quite taste the funnel cake, strawberry cake is still a classic summer flavor. Just thinking about the funnel cake gave us so many memories. (It was the local minor-league baseball stadium where we used to get our funnel cake.) And the drink is gorgeous: the swirls of strawberry puree and whipped cream running through the cup, the bright red syrup drizzled on top, the powdered sugar cake pieces sprinkled on a topping of whipped cream.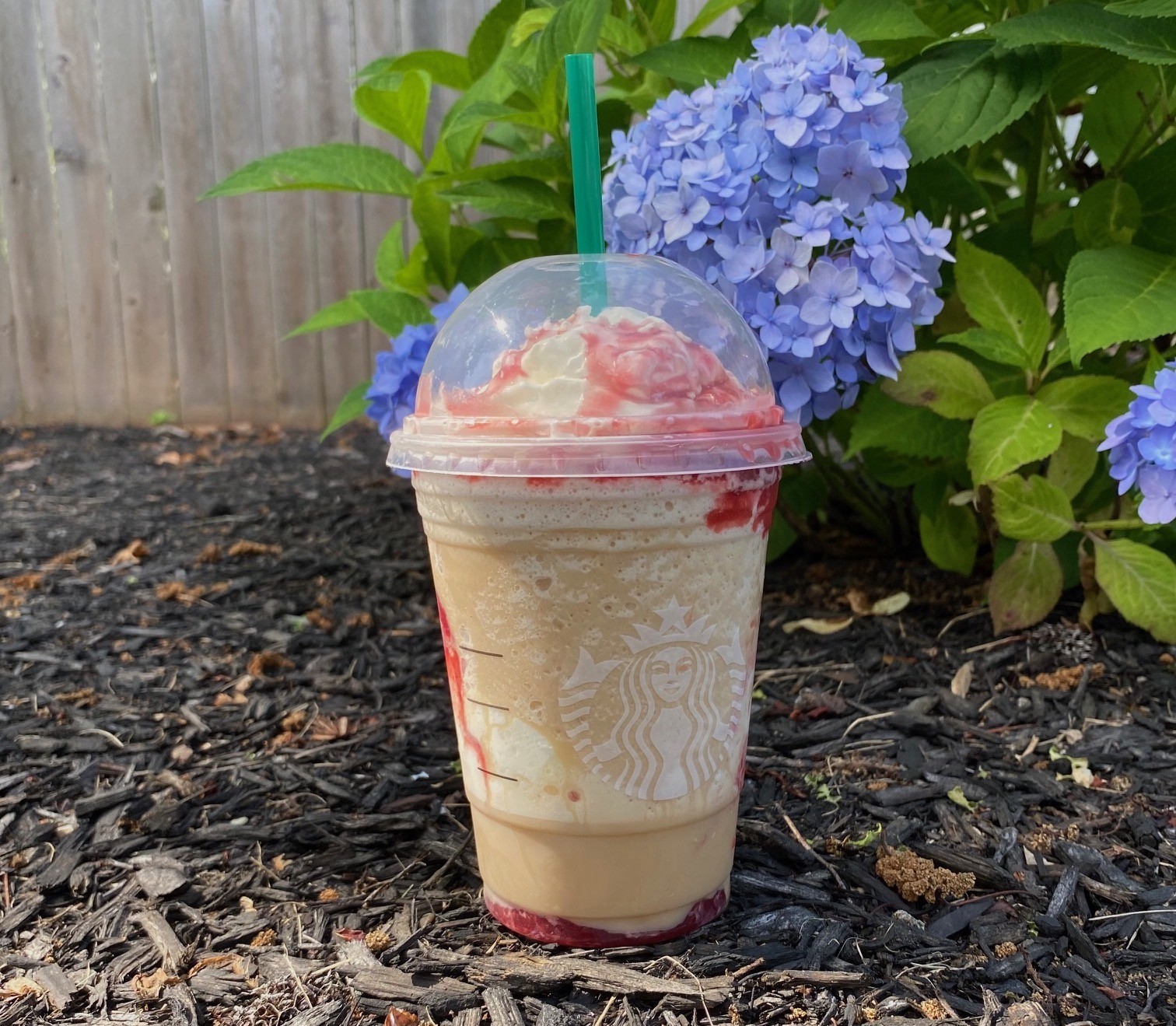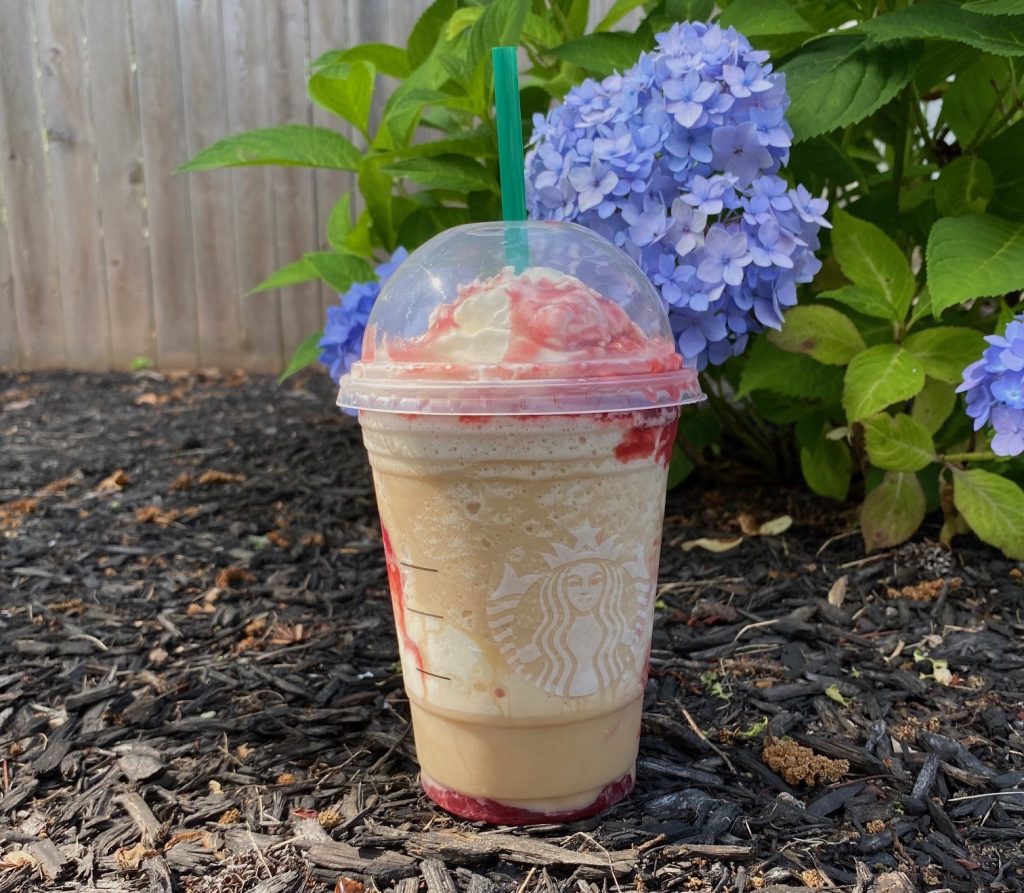 Other Starbucks Strawberry Drinks
But next time we're craving fresh strawberry flavor, we may go with the Strawberry Crème Frappuccino, which is a little lower in calories (370 for a grande) but is coffee-free, or the Strawberry Açaí Refresher, which is 90 calories for a grande and caffeinated with green coffee extract. The Strawberry Funnel Cake Frappuccino was a little too sweet for us, and we weren't able to finish it the several times we ordered it.
Updated July 12, 2021:08:10 AM.