Do you have childhood memories of enjoying a delicious cold root beer amongst friends?
Parlor Root Beer is the newest brand in root beer beverages, and it is designed to bring back the sweetest of memories!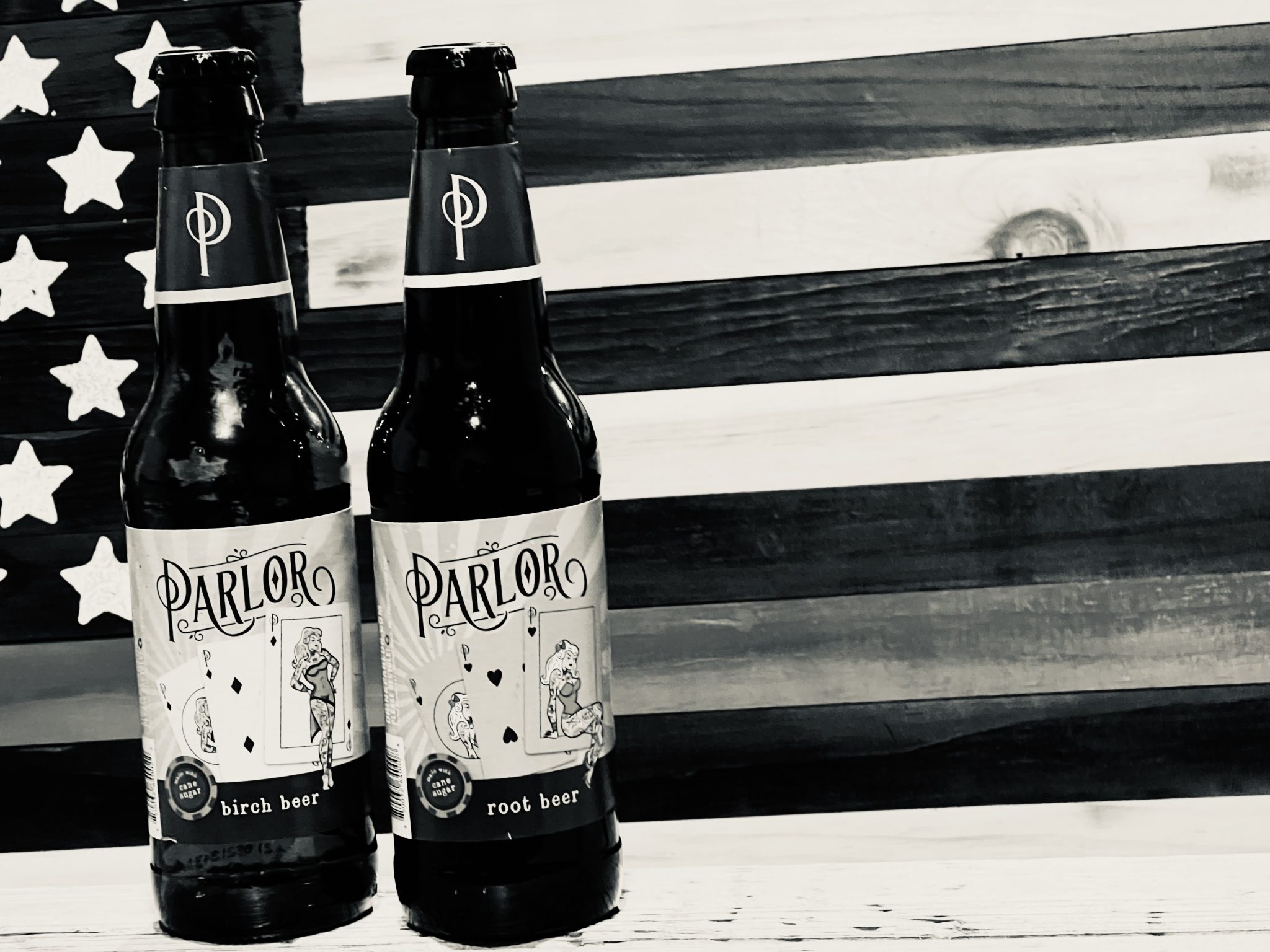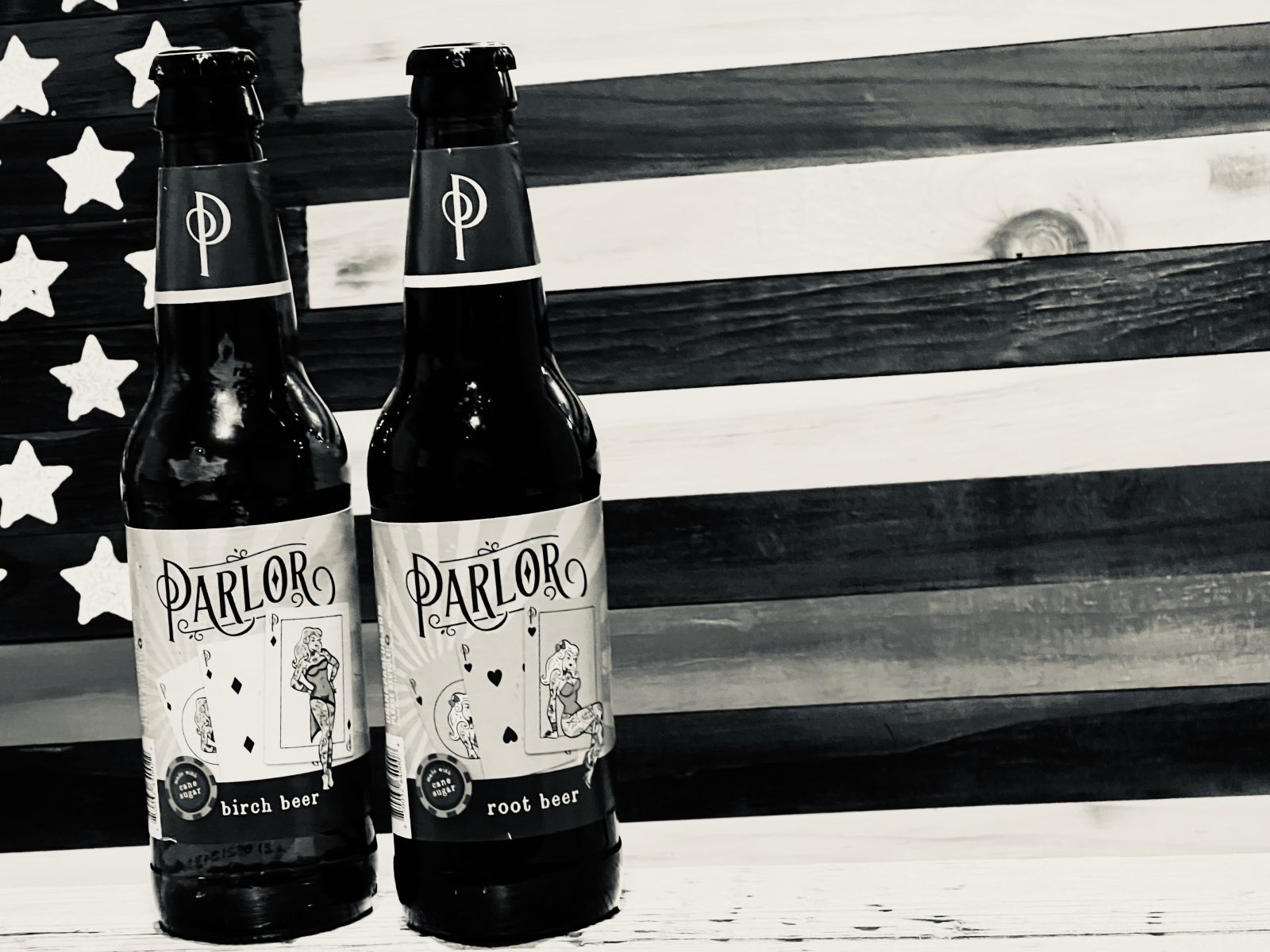 Introducing Parlor Beverages and Root Beer.
This hot new company is growing fast, adding 2 to 3 new distributors across 400 to 600 stores per quarter in 2022.
Not only is the company growing rapidly, but it's receiving quite a bit of publicity and praise.
Greater Wyoming Valley Chamber of Commerce named Parlor Beverages' five cofounders as recipients of the "innovators of the year" through their 2022 EPIC Awards.
To help support their growing venture, Parlor Beverages is seeking new shareholders in early 2023.
Branding and Theming of Parlor Root Beer
Marketed almost like an alcoholic beverage, Parlor root beer's brand targets adults looking for an upgraded version of their favorite childhood beverage, sparking nostalgia.
Unlike other competitors in the root beer industry, Parlor Beverages markets itself as a lifestyle brand rather than just a beverage company.
As a lifestyle brand, Parlor Beverages stands for unity and inclusivity. While classic competitors may only market to restaurants or retail grocery settings, Parlor secures sales at places where their ideal target customer hangs out too.
This includes the distribution of their root beer to tattoo shops, bars, music venues, ice cream parlors, barber shops, and more.
Parlor Root Beer is the ultimate root beer drink for anyone looking for an edgier version of classic root beer, including traditional American families, blue-collar workers, and more.
Part of the brand persona also involves giving back to the community. The company has launched a Mental Health Awareness social and community impact fund.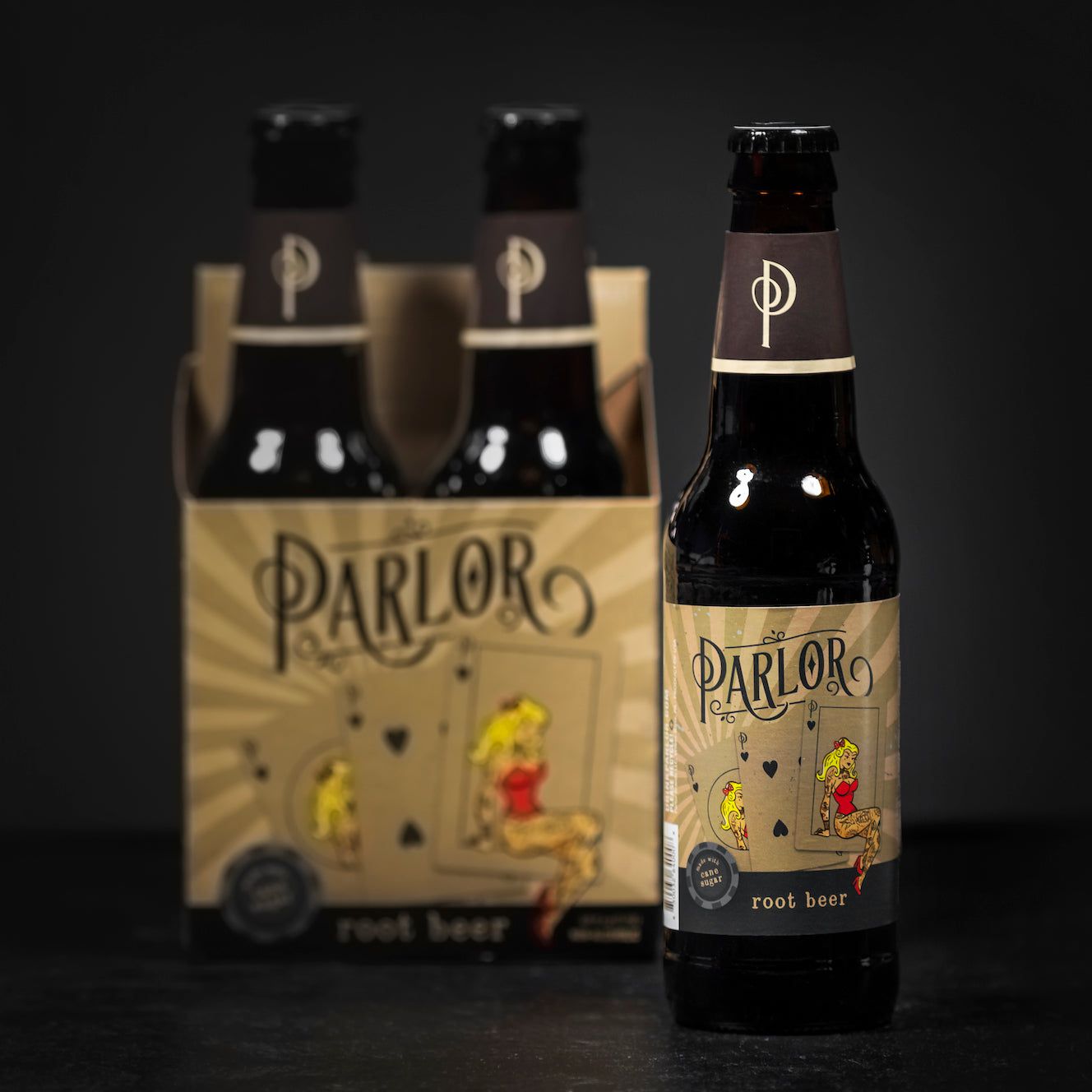 Parlor Packaging
The packaging of Parlor Root Beer matches its brand personality perfectly. Each Parlor Root Beer flavor is available in 4-packs, packaged just like alcoholic beers. The cardboard packaging features a different stack of cards on each of the three flavors.
If you can't decide which flavor to try, the company also offers a make-your-own 12-pack to mix and match root beer flavors.
Today, many other root beer brands do not provide that classic "glass bottle" packaging that brings back the best memories. Each Parlor Root Beer drink comes in a tall, dark bottle which adds to the drinking experience.
In addition to selling root beer beverages, Parlor Root Beer offers killer merchandise available for purchase direct from their website. Merch available includes t-shirts, blankets, socks, and more.
Types of Parlor Root Beer
Parlor Root Beer offers three flavors of root beer: classic root beer, birch beer, and butterscotch root beer. The company's flagship classic root beer is made with pure cane sugar, offering a sweet, carbonated flavor that delivers the root beer taste you know and love.
The birch beer variety puts a twist on traditional root beer with a light minty flavor. This variety offers strong notes of sweet birch, offering variety for root beer lovers.
Root beer drinkers seeking a sweeter taste will enjoy the butterscotch variety with a strong candy flavor. All three available flavors are non-GMO, gluten-free, vegan-friendly, and fat-free.
During the fall, Parlor Root Beer also offered an exciting seasonal flavor: Pumpkin Root Beer.
Parlor Root Beer Owners
Parlor Beverages was formed by five men with entirely different career backgrounds:
John Phillips, owner of MCR, the largest event company in Northeastern Pennsylvania
Josh Balz, owner of The Strange & Unusual Oddities Parlor and Steamy Hallows Cafe
Aaron Bruch, bassist and vocalist for multi-platinum band Breaking Benjamin
Kris Jones, cofounder of talent booking platform Special Guest App, and LSEO
Mat Giordano, creative director and managing partner of Posture Interactive
Each of these owners brings unique strengths and visions to the Parlor Beverages company.
Become a Stakeholder in Parlor
Since its initial release on September 1, 2021, Parlor Beverages has shipped across all 50 states, generating over $100,000 in sales in their first 90 days.
Captivated by the story and branding of Palor Root Beer?
Consider becoming a stakeholder through Republic. The promising root beer industry is expected to grow at a compound annual growth rate of 4.6% from 2022 to 2030, reaching a total of $1.09 Billion.
To become a shareholder, select "reserve Parlor Beverages."
More information will be provided in early 2023, including impressive perks to investors at various tiers.
Join the mission and journey of this exciting company before it's too late (a minimum investment of $150 is required).