Ready for Christmas in a Dunkin' cup? Every year we look forward to holiday drinks at Dunkin' – which taste like Christmas in a cup if you ask us. Here is everything you need to know about Dunkin' Christmas drinks 2023!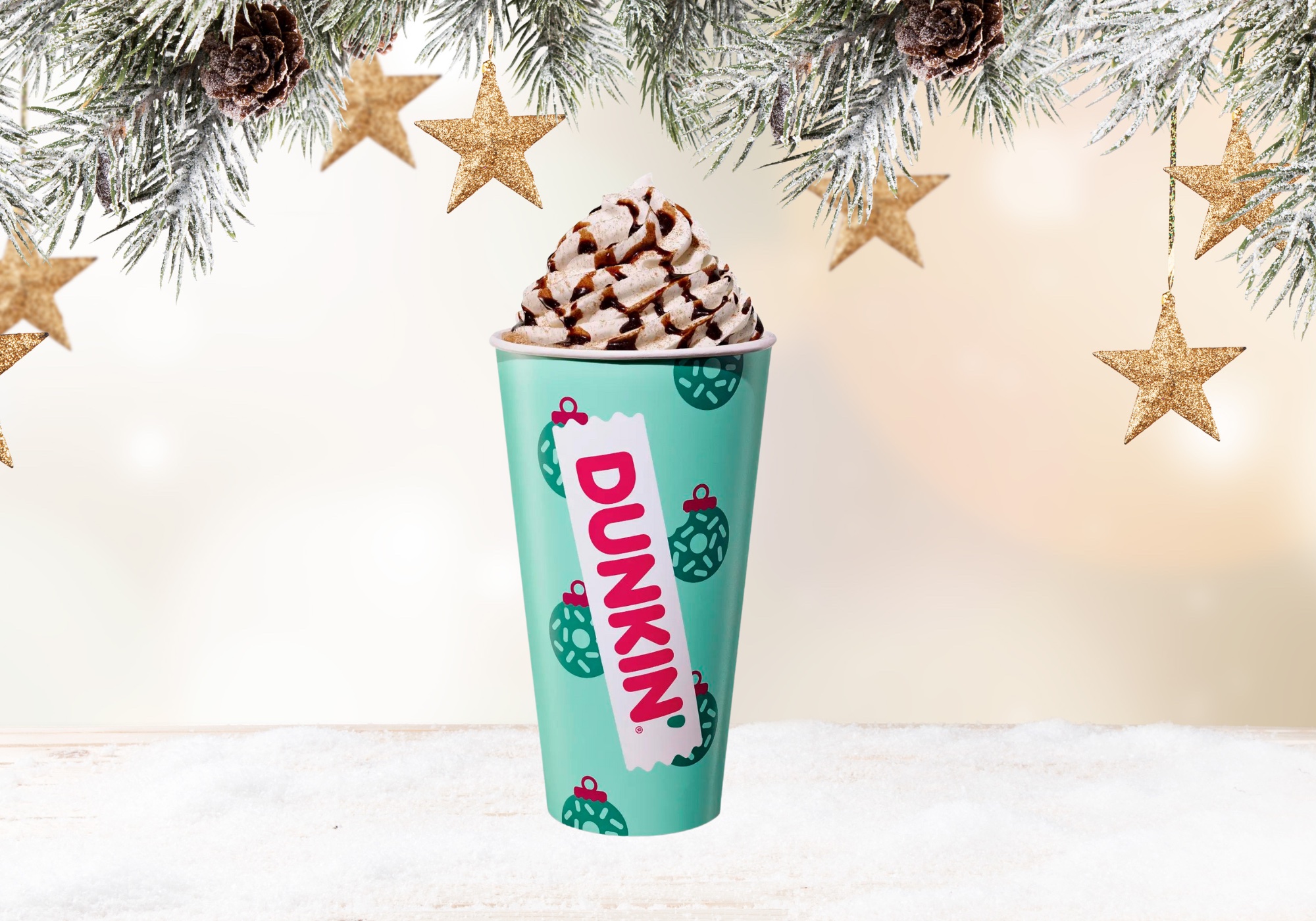 What we love about this year's holiday drink menu is the unique flavors that are different than the standard flavors you'd expect to see on a holiday drink list.
As great as the classics are, it's time for something different and we think Dunkin' understood the assignment.
4 Dunkin' Christmas Drinks You Must Try
Spiced Cookie Coffee
Dunkin's spiced cookie coffee comes in both iced and hot varieties, giving you two options based on your mood for the day.
Complimented by brown sugar and oatmeal cookie flavors, this coffee drink is inspired by all of your holiday cookie favorites.
The spiced cookie coffee also has just the right hint of vanilla, perfect for people who aren't big chocolate lovers.
The creamy oat milk in this coffee pairs wonderfully, giving it a silky-smooth taste in every sip.
Of course, like all of Dunkin's drinks, the oat milk can also be substituted for other types of milk based on your dietary preferences.
Cookie Butter Cold Brew
The cookie butter cold brew is a great choice if you need something a little stronger than the spiced cookie coffee.
This drink features a slow-steeped cold brew that is infused with hints of brown sugar and warm holiday cookies.
On top, the cookie butter cold foam really brings the flavor to the next level, which adds crumbled cookie bits and holiday spices to the top of your cold brew drink.
The cookie butter cold brew first debuted in 2022, but it was such a fan favorite that it's returning again this year in 2023.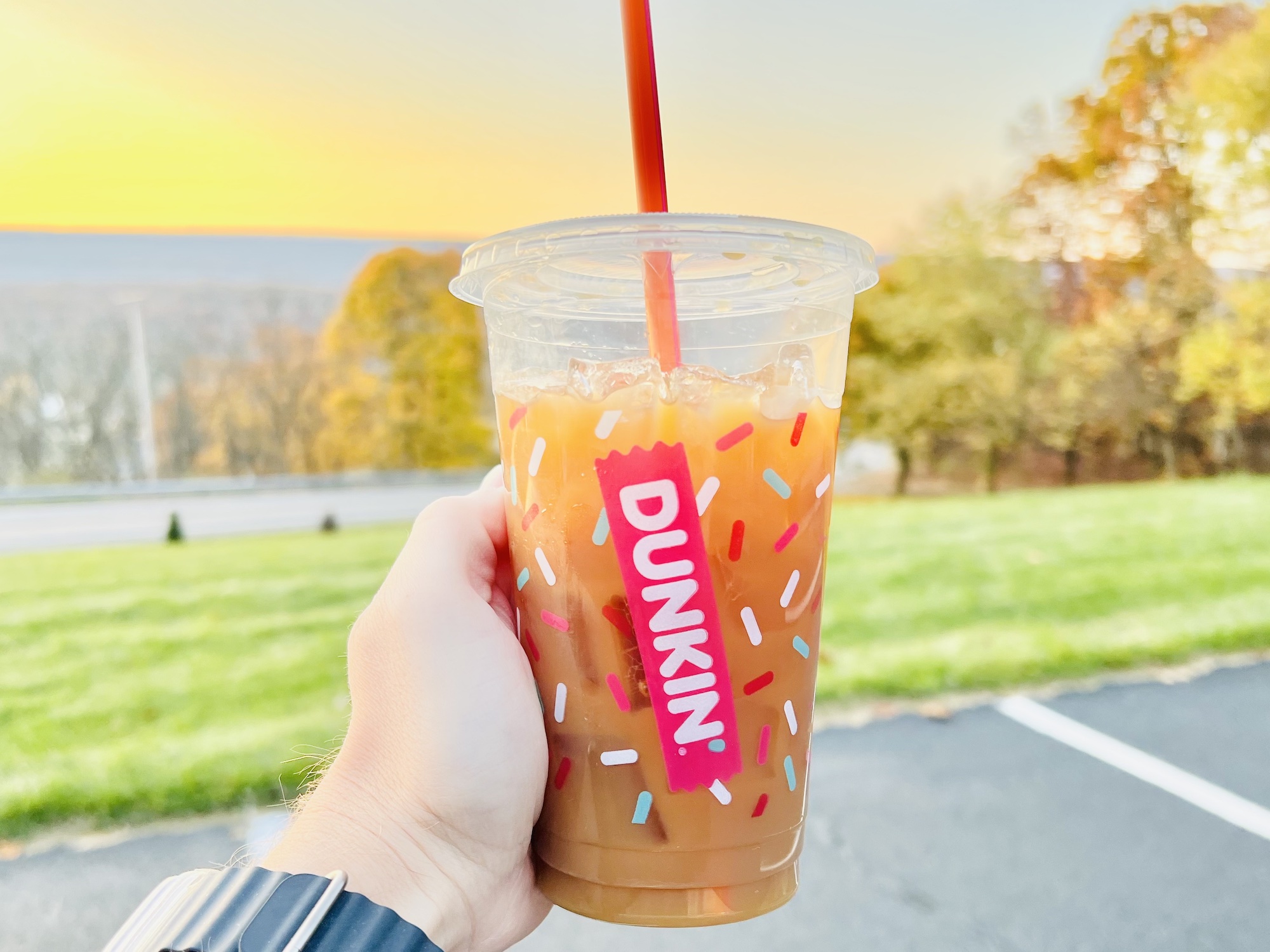 Toasted White Chocolate Latte
Okay chocolate lovers, now this drink is for you.
Perfect for hitting that sweet tooth, the toasted white chocolate latte is ultra-sweet – so be prepared.
This drink is almost a snack in itself!
The creamy white chocolate flavor is blended into the espresso, complete with a caramel drizzle and whipped cream topping on top.
If you're looking for something pretty indulgent, this is the sweetest drink on the 2023 holiday menu at Dunkin'.
The toasted white chocolate latte is pretty sweet, so consider holding off on pairing this drink with a sweet muffin or donut.
Peppermint Mocha Latte
If Dunkin''s new twist on holiday drinks doesn't strike your fancy, Dunkin' did include one classic Christmas drink for you.
You can't go wrong with the classic peppermint mocha latte combines rich chocolate with that peppermint candy cane taste you know and love.
Of course, this latte is topped with whipped cream, mocha drizzle, and hot chocolate powder on top for good measure.
Dunkin' Christmas Drinks 2023 Summary

Ready to get your Christmas spirit on?
Be sure to check out the Dunkin' rewards app for exclusive member deals on these favorite holiday drinks.
Which of these Dunkin' Christmas drinks in 2023 are you most excited to try?