As the holiday season approaches, Dunkin' has introduced an exciting new addition to its menu – the NEW Dunkin' Spiced Cookie Coffee. This new beverage, which comes in BOTH hot and iced versions, will quickly become a popular choice among Dunkin' fans with a perfect balance of brown sugar and vanilla flavor. Here is everything you need to know about the latest coffee blend in our Dunkin' Spiced Cookie Coffee review.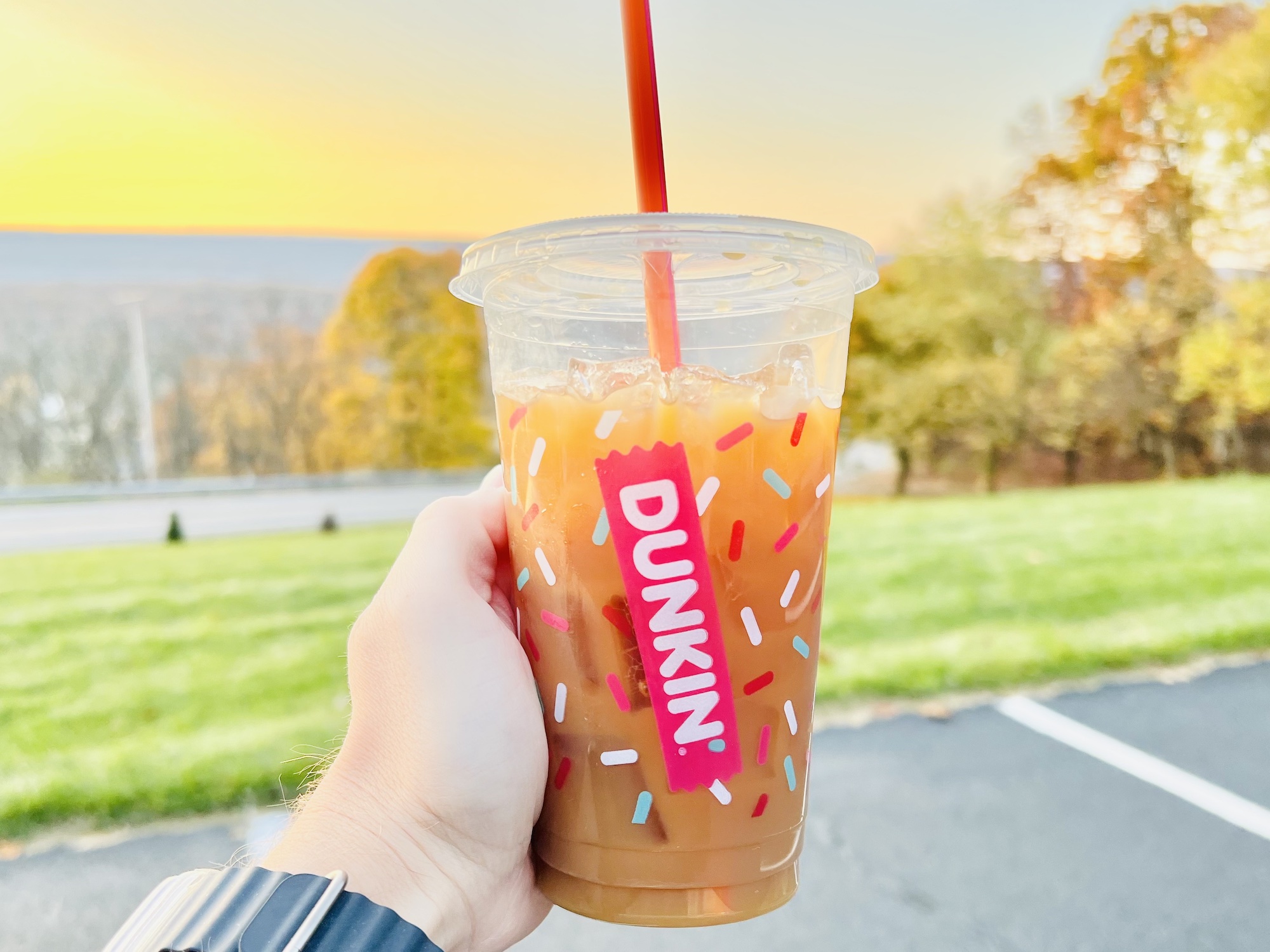 The Spiced Cookie Coffee takes its inspiration from classic holiday cookies, combining flavors of the season with Dunkin's signature coffee blend.
But how does it fare against other popular holiday drinks on the menu?
And is it as delicious as it sounds?
In this review, we'll delve into the taste and even the nutritional information of this seasonal treat to determine if the Spiced Cookie Coffee is the perfect choice for you during the holidays.
Key Takeaways
Spiced Cookie Coffee is a delightful holiday-themed beverage with brown sugar (sweetened shot) and vanilla flavors (unsweetened shot)
The drink offers a nostalgic taste, reminiscent of baked oatmeal prepared with oat milk
Prepared with oat milk, it creates a nostalgic taste reminiscent of baked oatmeal that will undoubtedly warm even the coldest of winter days.
Dunkin' Spiced Cooke Coffee Review
Our Spiced Cookie Coffee review applies to both hot and iced varieties. Dunkin's Spiced Cookie Coffee offers a delightful blend of flavors that result in a smooth, not overly sweet taste.
In our opinion, the brown sugar flavor shot is exceptional!
The distinct flavors of brown sugar and unsweetened vanilla seamlessly merge, while the oat milk base adds a velvety texture that enhances each sip.
This beverage strikes a perfect balance of sweetness, complemented by the addition of oat milk.
It's important to note, the Spiced Cookie Iced Coffee appears darker than most beverages due to the oat milk instead of cream.
For those looking for a caffeine boost, do not be afraid to infuse this drink with a Dunkin' turbo shot!
This adds a bolder coffee flavor to the mix, perfect for those who prefer a stronger kick.
Unfortunately, the new Spiced Cookie Coffee replaces one of our favorite seasonal blends next to Sunrise Batch: the Holiday Blend, which we enjoyed so much last year.
Have you tried Dunkin' Donuts' latest coffee blend?
In the comments below, share your own Dunkin' Spiced Cookie Coffee review.