Are you a runner who relies on that pre-run cup of coffee to kick-start your day?
You're not alone.
Many runners swear by the energizing effects of coffee, crediting it for improved performance and increased mental alertness. Recent studies show that many Olympic athletes turn to caffeine, specifically coffee, to enhance their physical capabilities, with endurance athletes being the most reliant on the stimulant.
As you ponder which coffee best suits your running routine, consider that the type and caffeine content play a pivotal role in determining its effectiveness. Here is a list of four invigorating coffee options to fuel your run and maximize your endurance. With this information at your fingertips, finding the perfect blend for powering through those early morning miles will be as simple as lacing up your sneakers and hitting the pavement.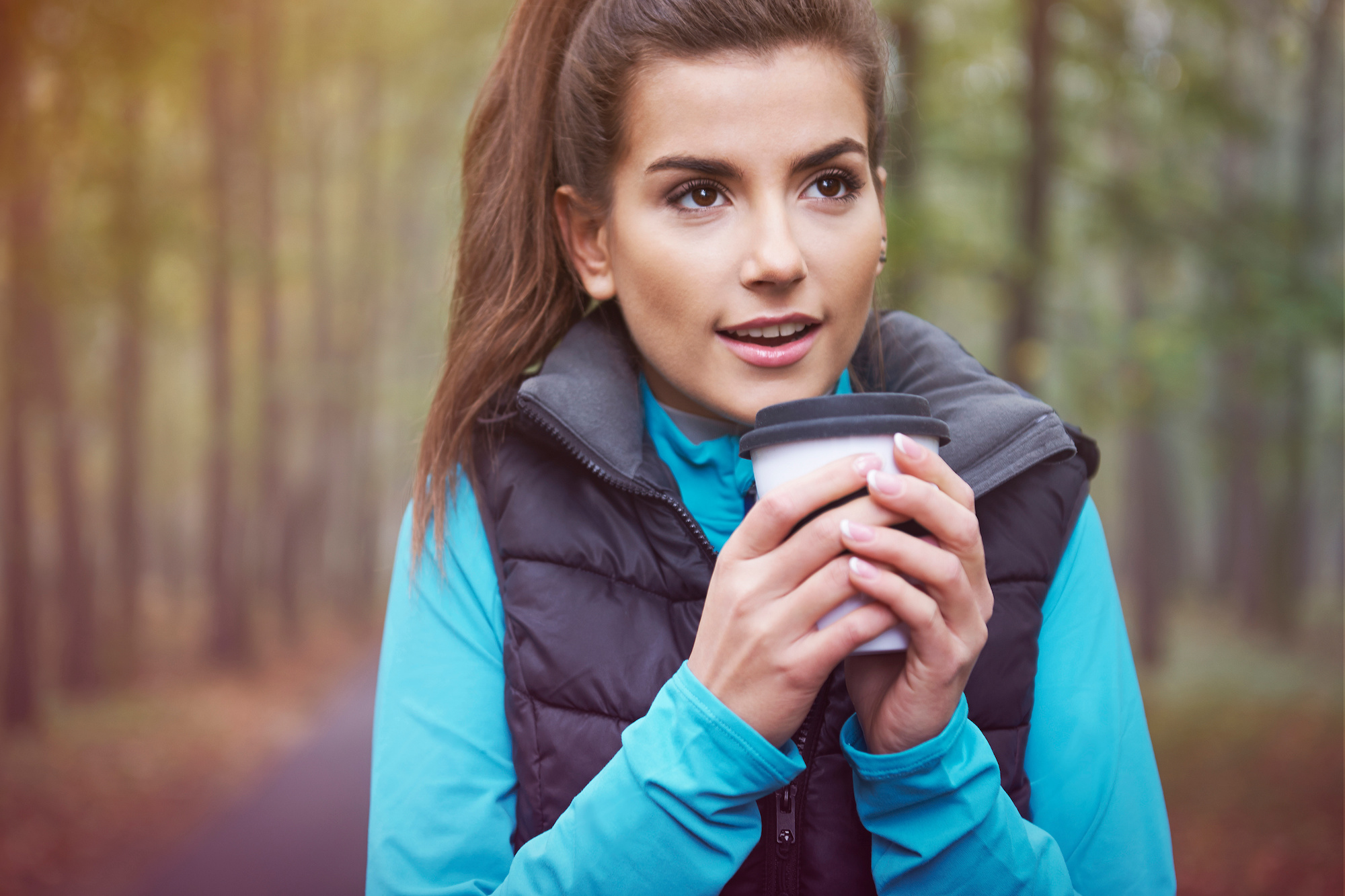 Why Coffee Matters for Runners
Energy Boost
Coffee can play a significant role in providing runners with an energy boost. Caffeine, the primary active ingredient in coffee, improves endurance and reduces the perception of effort during exercise. This can result in increased performance and the ability to maintain high-intensity workouts for an extended period of time.
Antioxidant Effects
In addition to an energy boost, coffee is rich in antioxidants that can benefit runners. Antioxidants are essential in combating the oxidative stress caused by intense exercise, which can lead to muscle damage and inflammation. Consuming coffee before a run can help mitigate these effects, promoting faster recovery and reduced muscle soreness.
Improved Mental Focus
Finally, coffee can aid in improving mental focus for runners. The caffeine in coffee is known to enhance cognitive function, allowing for increased alertness and concentration during a run. This can lead to better decision-making, improved coordination, and enhanced performance.
In summary, coffee's energy-boosting properties, antioxidant effects, and ability to improve mental focus make it a valuable addition to a runner's routine. When the right amount and timing are considered, incorporating coffee into a training regimen can lead to noticeable improvements in performance and recovery.
Choosing the Best Coffee Type
Arabica vs. Robusta
When selecting the best coffee for runners, distinguishing between the two primary coffee bean varieties: Arabica and Robusta are essential. Arabica beans are known for their smoother, more delicate flavor, while Robusta beans taste stronger and more bitter. The caffeine content in Robusta beans is usually higher than in Arabica beans, which might benefit performance due to increased alertness and reduced fatigue.
Light, Medium, or Dark Roast
The roast level of coffee beans can also impact their suitability for runners. Light roast coffee generally has a milder flavor, higher acidity, and slightly more caffeine than darker roasts. Medium roasts strike a balance between acidity and body, offering a well-rounded flavor profile. Some runners believe that dark roast coffee typically has lower acidity and is better when consumed just before a run. Lower acid coffees might reduce the chance of experiencing acid reflux during a run, a scenario every runner wants to avoid. The choice ultimately depends on personal preference and how your body responds to different roasts.
Organic Coffee
Organic coffee can be a healthier choice for runners, as it ensures the beans are grown without synthetic fertilizers, pesticides, or other harmful chemicals. In addition, organic coffee cultivation prioritizes sustainable farming practices that contribute positively to the environment. While there is not much evidence to suggest that organic coffee has direct performance-enhancing benefits for runners, it can be a worthwhile consideration for overall health and wellness.
Best Brewing Methods for Runners
Drip Coffee
Drip coffee is a popular choice among runners due to its simplicity and ease of preparation. This brewing method involves placing ground coffee in a paper or metal filter and allowing hot water to drip through the grounds. The result is a smooth, well-balanced cup of coffee. Runners can enjoy the convenience of setting up their drip coffee maker the night before a morning run and allowing it to brew while they prepare for the day.
French Press
The French press method is ideal for runners who prefer a stronger, more robust cup of coffee. To prepare coffee using this method, runners can add coffee grounds and hot water to the press, allowing it to steep for a few minutes before plunging the filter and pouring the coffee. The lack of a paper filter allows more oils and flavors to be extracted from the coffee, resulting in a bolder taste. Runners who choose the French press method should note that it can take a little longer to brew, so planning ahead is important.
Espresso
Espresso is a concentrated, high-octane option for runners looking for a quick caffeine boost. Using an espresso machine, hot water is forced through tightly-packed, finely-ground coffee, resulting in a small, intense shot of coffee. Runners can benefit from the quick extraction time of espresso, and it can easily be consumed as a shot or mixed into other beverages like a latte or cappuccino. However, it is important to note that espresso machines can be expensive and require more maintenance than other brewing methods.
According to the Journal of Science and Medicine in Sport, runners should note that consuming around 5mg of caffeine per kilogram of body weight can enhance their performance. So, experimenting with these brewing methods can help them find the perfect coffee routine to fuel their runs. And remember, some runners may prefer darker roast coffees with lower acidity to reduce the risk of acid reflux while running.
When to Consume Coffee Before Running
Pre-workout Timing
Consuming coffee at the right time before a run is essential to maximize its potential benefits. A study suggests that the optimal time to consume caffeine for a performance boost is one hour before the event begins. This allows the caffeine to be absorbed into the bloodstream, affecting the body for better mental alertness and reduced perception of effort during the run.
Effects on Performance
Coffee has several known performance-enhancing benefits for runners. Some of these advantages include:
Improved mental alertness: Caffeine stimulates the central nervous system, increasing focus and concentration.
Decreased perception of effort: This helps runners feel less fatigued and more motivated to maintain or increase their pace.
Boosted fat utilization: Caffeine encourages the body to use fat as a fuel source, preserving glycogen stores for later in the run.
Increased pace: Some studies have shown that caffeine can help runners maintain a faster pace for longer periods.
However, finding the right balance is crucial, as excessive caffeine consumption can cause side effects, such as gastrointestinal distress, headaches, jitters, and increased urination.
Recovery
While coffee's primary benefits are experienced during the run, it may also aid in post-run recovery. Caffeine is known to have anti-inflammatory properties, which can help reduce muscle soreness and inflammation after a strenuous workout. Additionally, the increased mental alertness provided by caffeine may help runners focus on proper cool-down and stretching routines.
To harness the performance benefits of caffeine intake before a run, a general guideline is to consume about one ounce of coffee for every ten to fifteen pounds of body weight or about five milligrams of caffeine per kilogram of body weight. This will help runners enjoy the potential advantages of coffee without experiencing adverse side effects.
Potential Downsides of Coffee for Runners
While coffee can offer performance-enhancing benefits for runners, it has some potential downsides.
Dehydration Risks
Caffeine, a key component in coffee, is known to have diuretic effects, meaning it can increase urine production. For runners, this can lead to concerns about dehydration, especially if you're consuming large amounts of coffee before a run. While moderate caffeine intake typically does not result in significant dehydration, it's essential for runners to monitor their fluid intake and ensure proper hydration levels throughout the day, regardless of coffee consumption.
It's also worth noting that individual responses to caffeine may vary, and some people may experience greater diuretic effects than others. Pay attention to your body's reactions and adjust your fluid intake accordingly to minimize any risks of dehydration.
Possible Sleep Disruption
Caffeine is a known stimulant that helps to keep us awake and alert. While this may be advantageous for that early morning run, it could also disturb your sleep patterns if consumed too close to bedtime. Inadequate sleep can have a negative impact on running performance and overall well-being.
To avoid sleep disruption, it's essential for runners to find the right balance in their coffee consumption. Be mindful of your caffeine intake, as excessive consumption may lead to sleep difficulties, even if consumed earlier in the day.
Frequently Asked Questions
What type of coffee gives runners an energy boost?
Any type of coffee containing caffeine can give runners an energy boost. The key factor is the amount of caffeine in the coffee, with higher caffeine content potentially providing a more significant energy boost. However, it is essential for runners to find a coffee type that suits their taste preferences and tolerance levels.
How does caffeine impact a runner's performance?
Caffeine can positively impact a runner's performance by improving mental alertness, decreasing the perception of effort, enhancing reaction time, and increasing neuromuscular coordination. This means caffeine helps the brain send signals to muscles faster, improving overall performance during a run. Some studies also suggest that caffeine may boost fat utilization, improving endurance.
How much coffee should runners consume before training?
The optimal amount of coffee for runners depends on factors like individual tolerance, body weight, and caffeine sensitivity. As a general guideline, consuming about 3-6 mg of caffeine per kilogram of body weight is recommended. For example, a 70 kg runner might aim for 210-420 mg of caffeine. However, starting with a lower dose and gradually increasing it as needed while monitoring how the body reacts to avoid any potential side effects is essential.
Is it better to drink coffee before or after a run?
Drinking coffee before a run is recommended to maximize its performance-enhancing benefits. The caffeine in coffee can enhance mental alertness, decrease perceived effort, and potentially improve endurance. Drinking coffee after a run may still provide some recovery benefits, such as anti-inflammatory effects, but it's generally more beneficial to consume it beforehand.
What are the benefits of coffee consumption for runners?
Coffee consumption can provide several benefits for runners, including improved mental alertness, decreased perception of effort, enhanced reaction time, and increased neuromuscular coordination. These factors can contribute to better overall running performance. Additionally, caffeine may help boost fat utilization and promote a greater anti-inflammatory response after a run.
Are there any downsides to drinking coffee for runners?
While coffee can benefit runners, it can also cause potential downsides. These may include gastrointestinal distress, headaches, jitters, and increased urination. It's important to consider individual tolerance and monitor how the body responds to coffee consumption to determine the optimal amount and timing for each runner.