Chances are you've heard of dalgona coffee by now—the recipe is one of the most sought-after iced coffee recipes on the internet today, averaging more than 34,000 Google searches per month. We thought we would give it a try and find out what the hype is all about—whipped coffee style.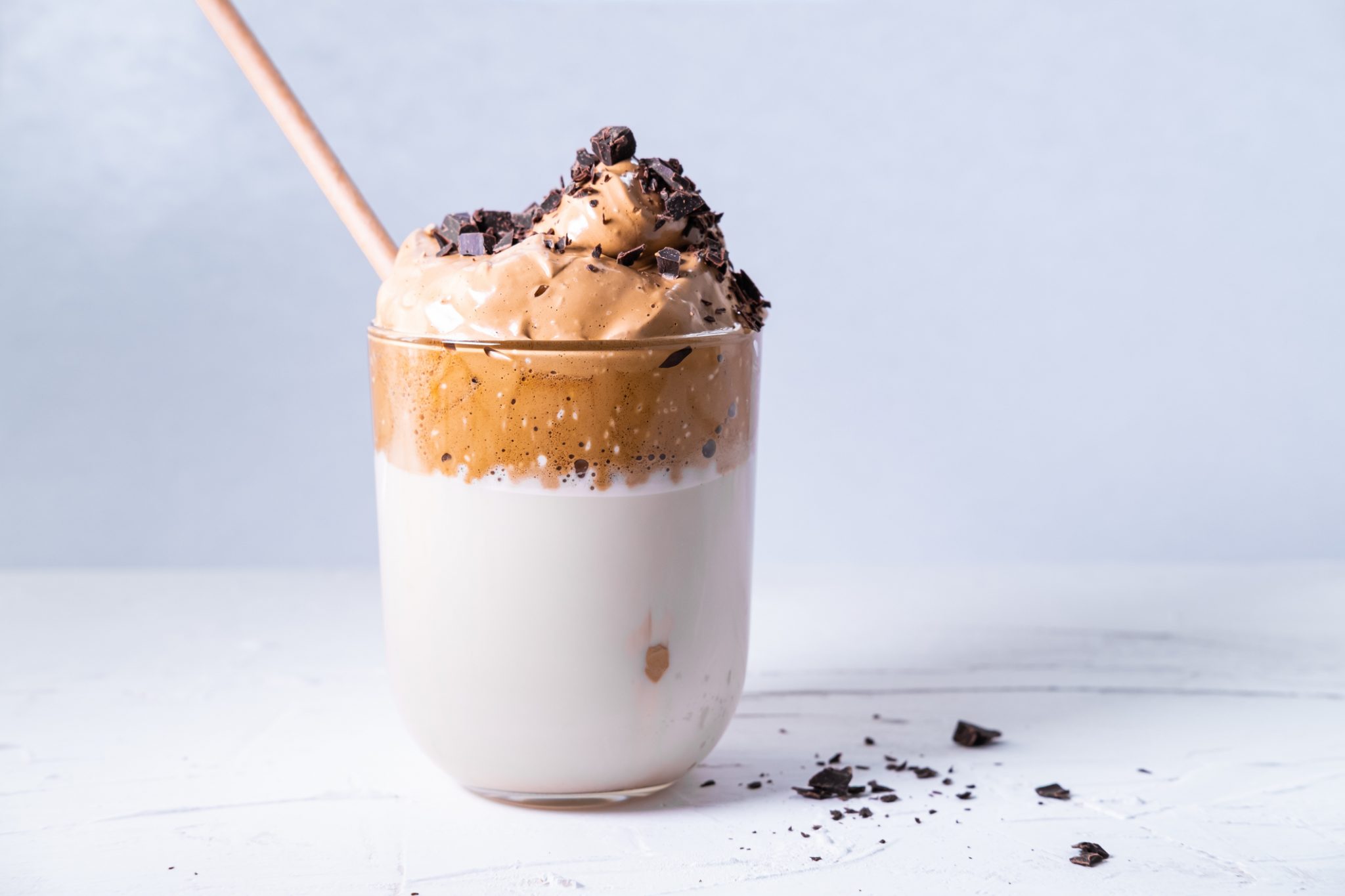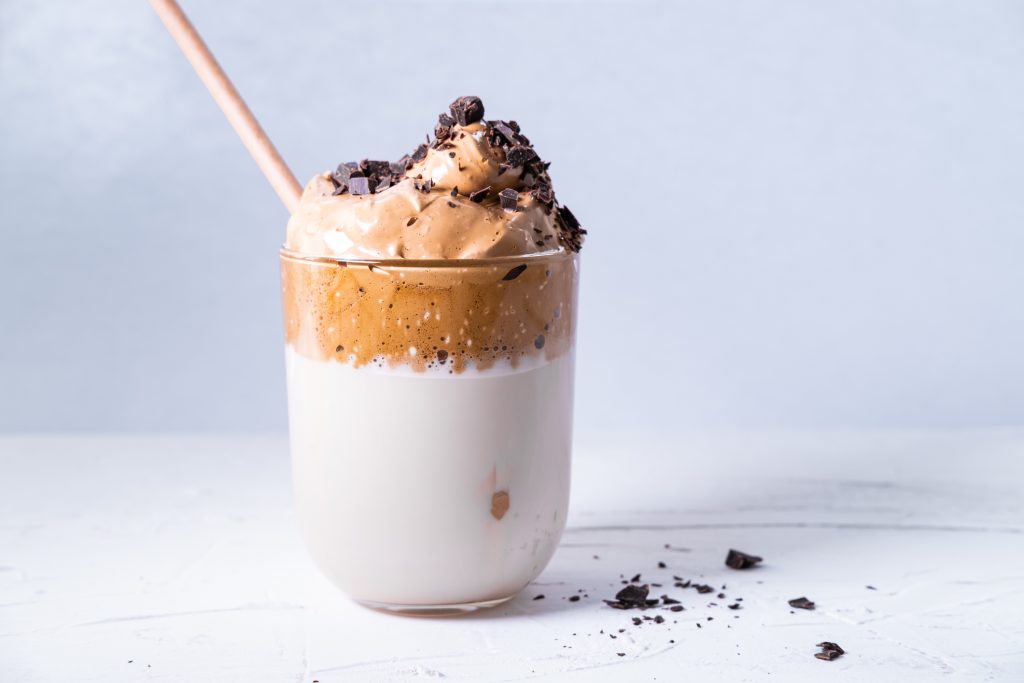 What Is Dalgona Coffee?
Known as the "quarantine coffee drink," the dalgona iced coffee recipe became a viral trend during the pandemic, originating in South Korea. This coffee recipe quickly spread worldwide as people searched and shared DIY coffee recipes since they couldn't easily run to their favorite coffee shop for their favorite fancy coffees. The actual name dalgona is derived from an old-fashioned Korean cookie, which has a similar color. This straightforward recipe is prepared by whipping equal proportions of instant coffee, granulated sugar, and hot water until it becomes creamy. The creamy mixture is added to cold milk in a glass with ice cubes, making this DIY coffee drink downright refreshing—and easy to make!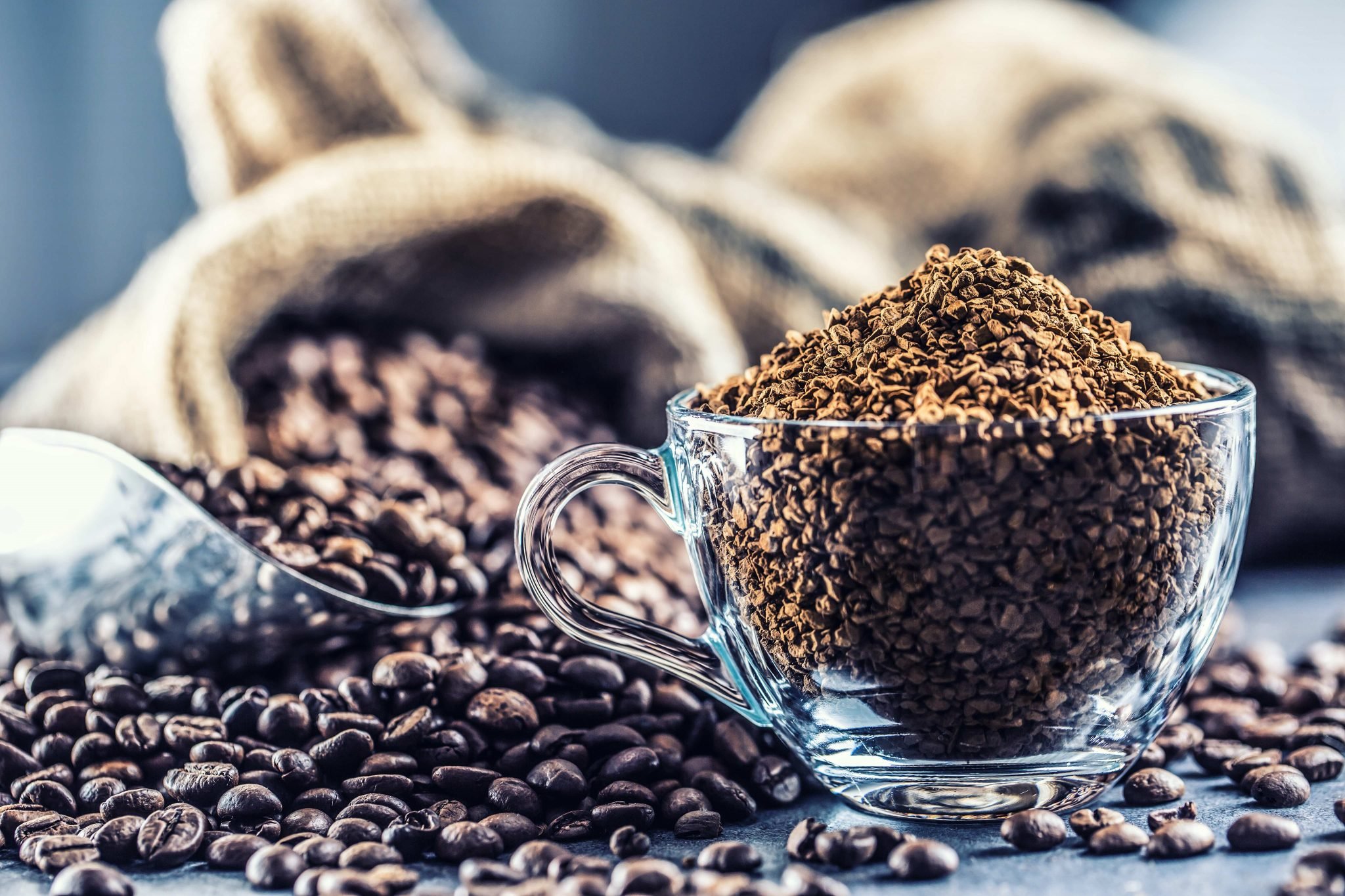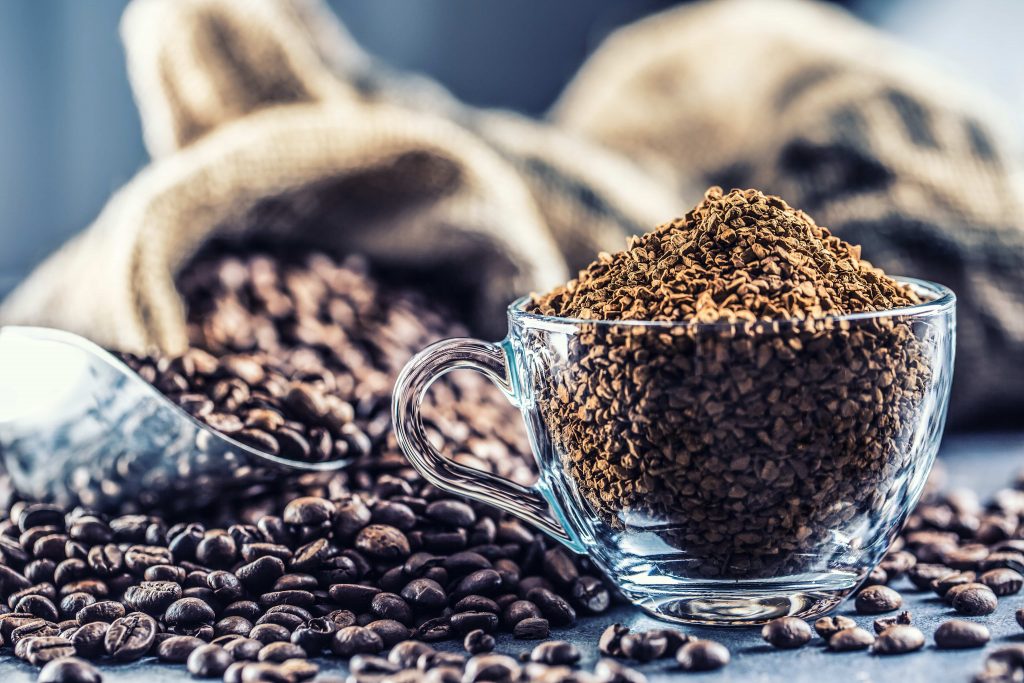 Dalgona Coffee Ingredients
An advantage of making dalgona is you probably already have the ingredients at home. The ingredients are simple: 2 tablespoons of instant coffee, 2 tablespoons of pure cane granulated sugar, and 2 tablespoons of water. (You can increase the amount of all three to make additional drinks for your family members and/or guests, or to make some whip to save for later—but be aware the whip flattens over time.) Because instant coffee is a primary ingredient, we recommend using a premium instant coffee for better taste: Nescafe's Tasters Choice House Blend works great! You can find this type of instant coffee on Amazon or in most convenience stores. Time to mix it up!
How to Make Dalgona Iced Coffee
We tried a few different methods of mixing the instant coffee, sugar, and boiling water together. We even tried using a KitchenAid mixer for convenience but had no luck achieving the right consistency. After a few experiments, we found the best way is to manually mix the ingredients with a whisk or use a small hand mixer at a lower speed setting.
To begin, add the instant coffee, sugar, and boiling water into a large bowl. Use a whisk to whip the ingredients together. Whisk for at least 3 minutes or until creamy. Let the mixture rest for a few minutes and whisk one last time for about 30 seconds. Letting the mixture rest for 30 seconds and re-whisking will help achieve a thicker consistency.
Mostly fill a glass with milk and ice. Finally, spoon the mixture over the milk and ice. Don't stir! (Okay, you can if you want, but it will naturally sink down.)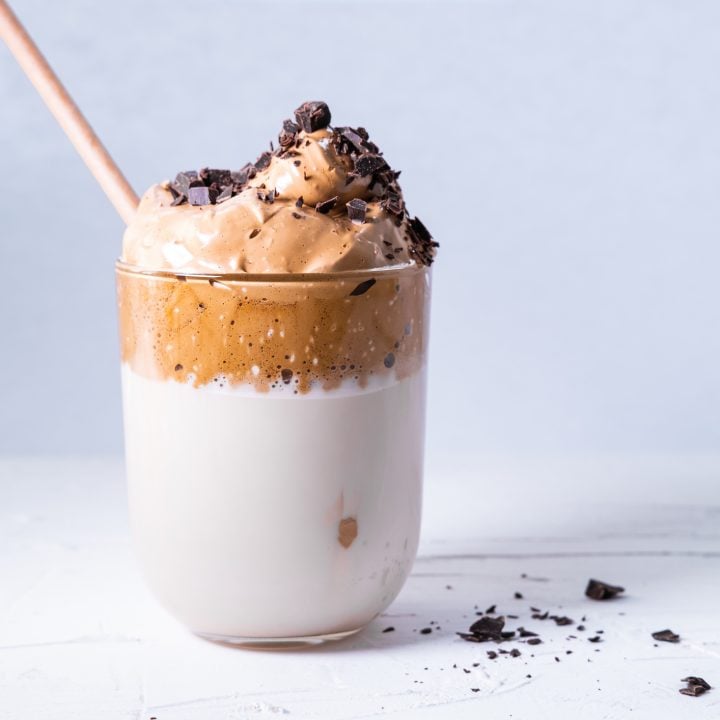 Dalgona Coffee Recipe
This Dalgona coffee recipe or whipped coffee is made by whipping equal proportions of instant coffee, granulated sugar, and hot water until it becomes creamy.
Ingredients
2 tablespoons instant coffee
2 tablespoons granulated sugar
2 tablespoons of hot water
2 cups of chilled milk
1/2 glass of ice cubes
Instructions
Mix the instant coffee, granulated sugar, and hot water together in a large mixing bowl using a whisk.
For at least 3 minutes, keep blending the mixture until it becomes thick, creamy, and tan in color.
Prepare the cold milk and ice cubes in a tall glass.
Pour the milk over the ice cubes and add the mixture from the bowl.
Mix slightly with the milk pushing some of the mixture towards the bottom of the glass.
Serve immediately.
Nutrition Information:
Serving Size:

12oz
Amount Per Serving:
Calories:

350
Dress It To The Nines
We just made one of the most trendy iced coffees on the internet. Let's dress it up to stand out from the crowd!
Add ice cubes infused with coffee beans or espresso beans. We love the idea of coffee-bean-infused ice cubes, and so will your customers or guests.
If you are looking to liven up this drink with added caffeine and energy, add an espresso shot.
Top this drink with whipped cream and a cherry for added flavor, and your guests will think it's a coffee sundae.
Sprinkle chocolate chips or chocolate flakes on top after adding to the milk.
Use skim milk to cut down on calories without sacrificing the delicious coffee taste.
Have you tried our dalgona coffee recipe? If so, please share your own review below in the comments.
If for some reason you are struggling to find instant coffee, here is our whipped coffee without instant coffee recipe.