Right before the pandemic began, we wrote this post about how to make whipped coffee without instant coffee. Since then, it seems the internet has exploded with ideas and reviews about the newly popular dalgona coffee recipe. It's summer again, and it's time for some cold coffee treats. The trendy dalgona coffee recipe calls for instant coffee as the primary ingredient, but what alternatives do you have if instant coffee is not on the shelves of your kitchen cabinet?
It is important to note that instant coffee is made to rapidly dissolve, so instant coffee is ideal for dalgona coffee, since instant coffee is usually spray-dried (i.e., oil-free) and thus best for making that beautiful signature-dalgona foam. However, if you find yourself struggling to find instant coffee or just need a dalgona now and can't wait for your grocery order, we have a quick substitute.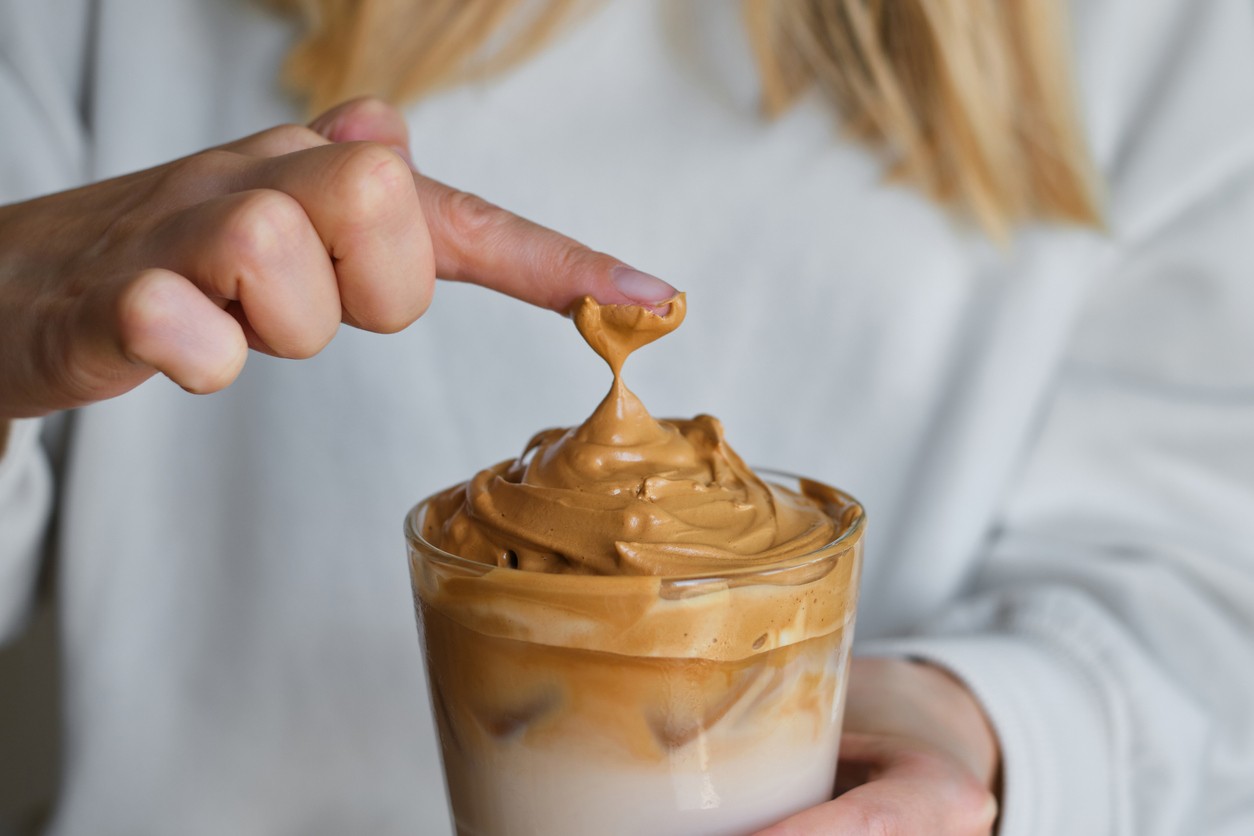 How To Make Whipped Coffee Without Instant Coffee
It's a simple concept, but the key to replacing instant coffee in a dalgona is all about the sugar content. If you want this recipe to work without instant coffee, you must use the same amount of brewed coffee as sugar. For example, our recipe below calls for 2 tablespoons of strongly brewed coffee or espresso and 2 tablespoons of granulated sugar. Keeping the sugar proportional with the coffee will help you achieve a more custard-like texture.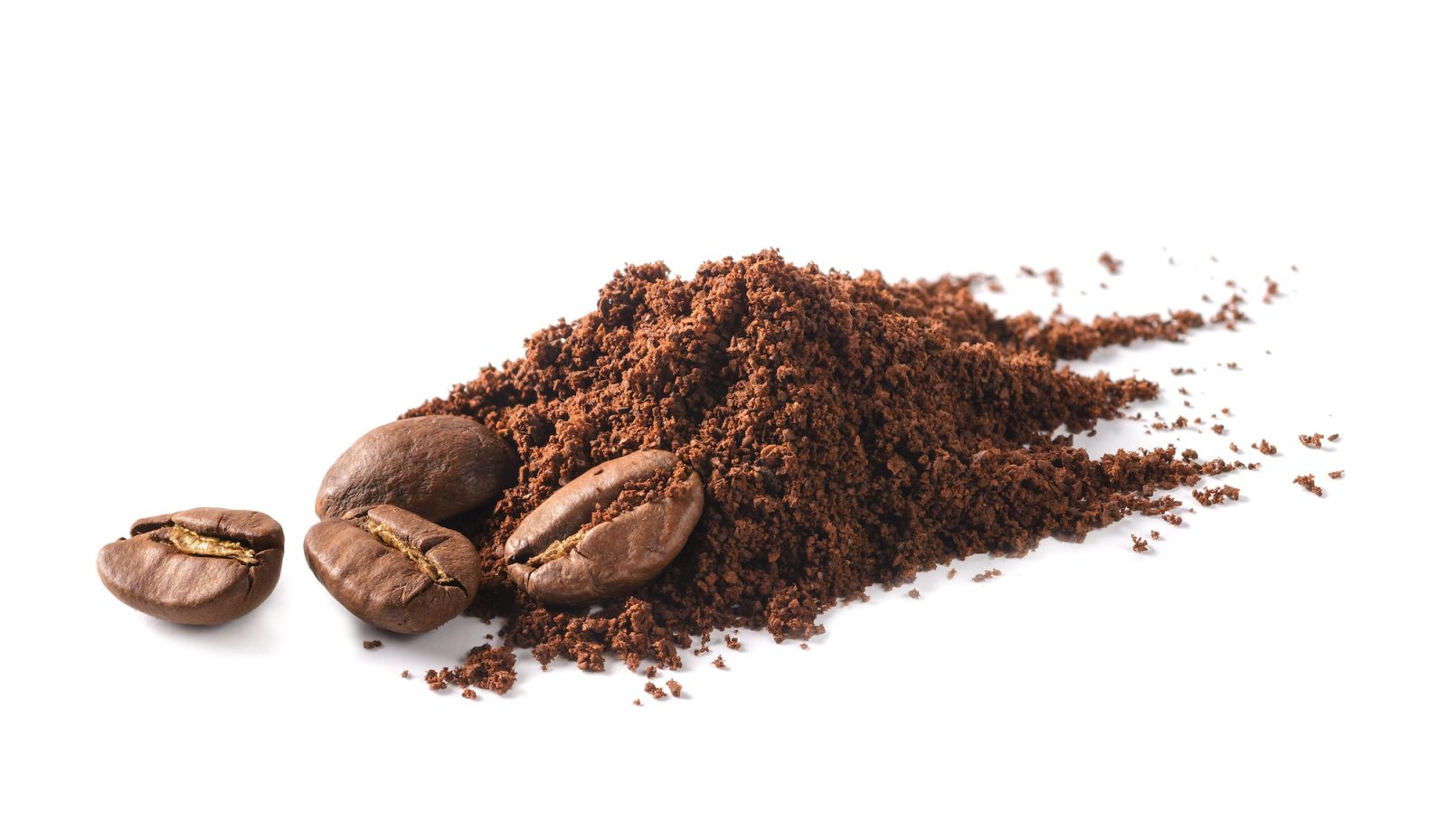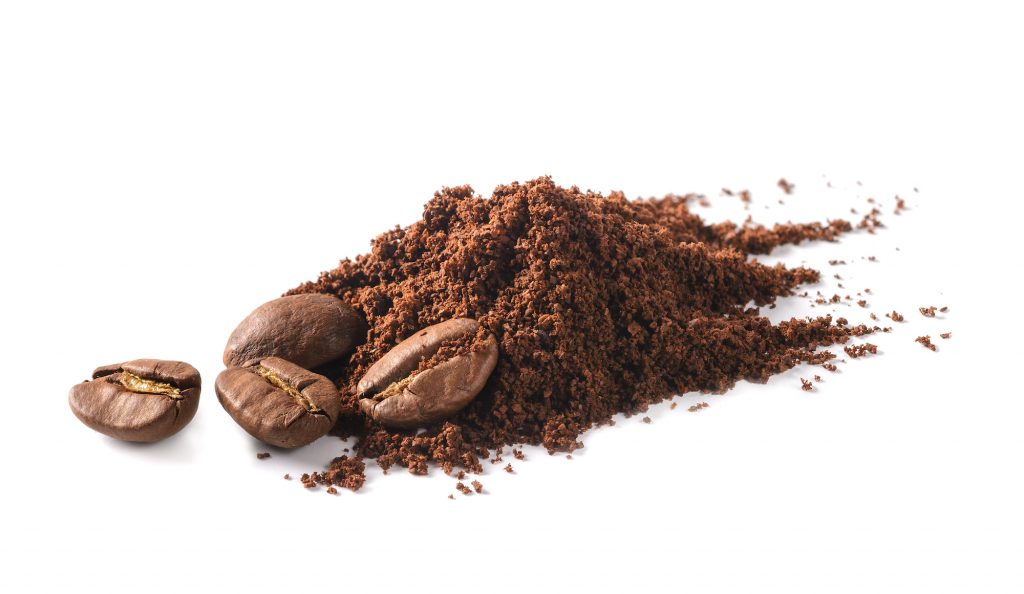 Replace the instant coffee with freshly brewed coffee (on the stronger side), or use espresso if you have an espresso machine. Some coffee makers, like a Ninja, allow for a rich brew. Choose this type of brew to add more depth and flavor. If you do not have a device with the ability to create a rich brew, add an additional scoop of coffee grounds to your coffee maker before brewing.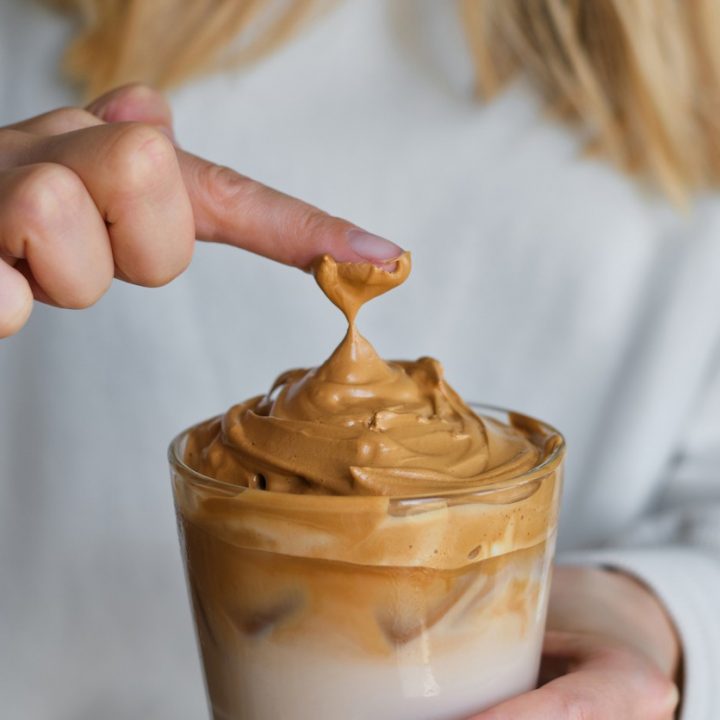 Whipped Coffee Without Instant Coffee
Yield: 1 Serving

Prep Time: 5 minutes

Total Time: 5 minutes

This recipe is perfect if instant coffee is not readily available. The key to this whipped coffee without instant coffee is to achieve the same creamy custard-like texture as if you were using instant coffee. Here's how it's done!
Ingredients
2 tablespoons strongly brewed coffee or espresso
2 tablespoons granulated sugar
2 cups milk poured
Ice
Instructions
In a large bowl, add hot brewed coffee and sugar.
Use a hand whisk to whip the coffee and sugar together until a custard-like texture is achieved.
Prepare the chilled milk in a glass with ice.
Pour the final mixture on top of the milk.
Do not stir! (This is a common mistake.)
For best taste, serve immediately.

Notes
Whisking by hand will typically take longer than 4 minutes. Have patience if you do not have access to an electric hand mixer.

Use a larger mixing bowl to allow for rapid mixing.

Do not stir before serving.
Nutrition Information:
Serving Size: 16oz
Amount Per Serving: Calories: 350

For instructions on how to make traditional whipped coffee, see our Dalgona Coffee Recipe. Have you tried our whipped coffee without instant coffee? If so, please share your own review below in the comments.