Want to meet one of the best Dunkin' lattes ever?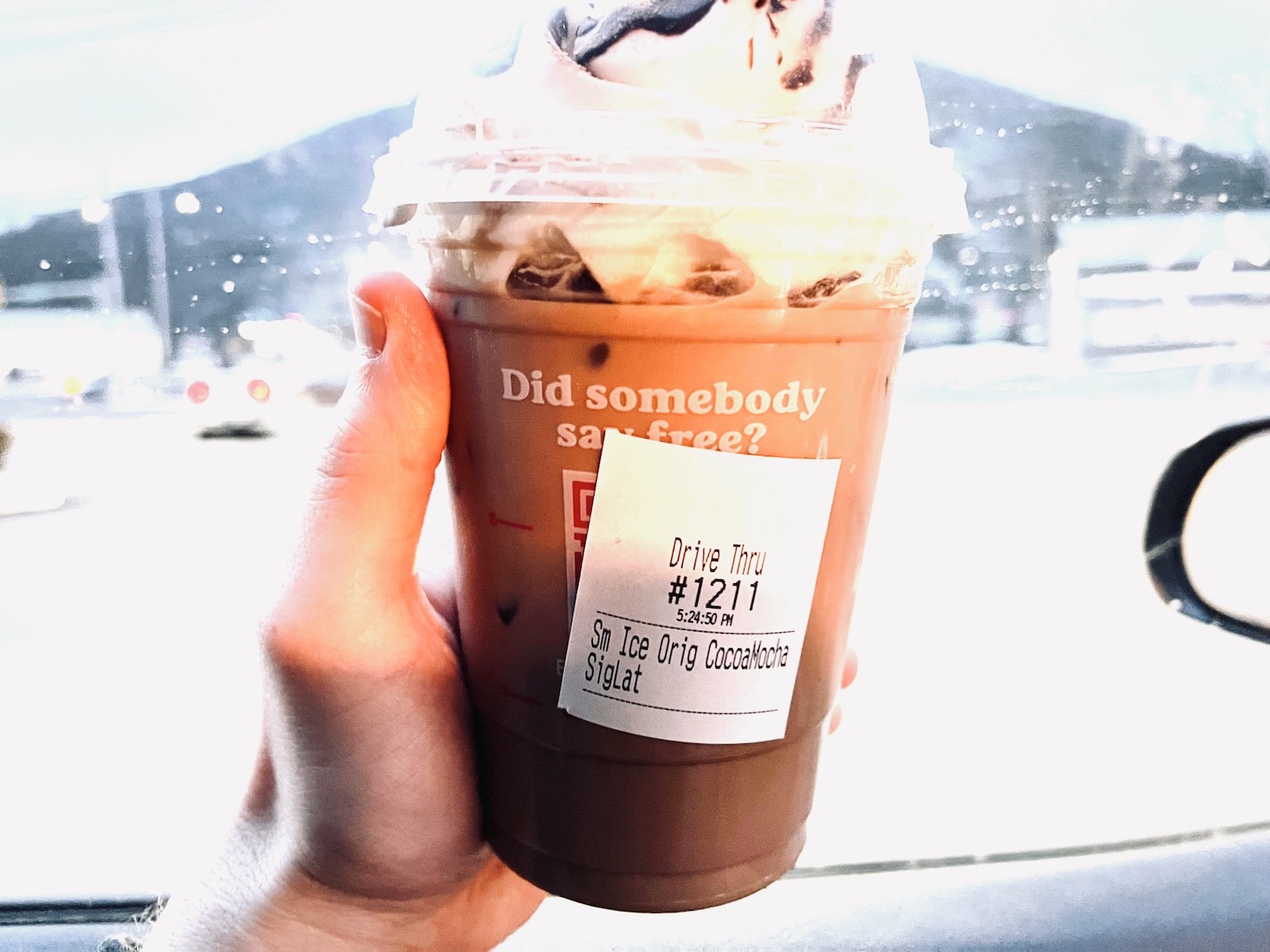 The Cocoa Mocha Iced Signature Latte was just in time for Valentine's Day and was a fantastic addition to the Dunkin' Winter menu for 2022.
And it's been on the Dunkin' menu ever since!
We captured our own Cocoa Mocha, and here is our official Dunkin' Cocoa Mocha review.
Even though it's hard to say 100 times fast (Coca Mocha…whaaaaaat), the new Dunkin' Cocoa Mocha Signature Latte is quite impressive, especially in its appearance.
You will immediately notice the dusted hot cocoa powder and mocha drizzle syrup that lay over the whipped cream on top of (what really is) a classic mocha swirl latte.
As you take your first sip, it will almost make you think you just ordered your favorite hand-crafted drink from Starbucks.
And it REALLY does compare!
Dunkin' Cocoa Mocha Review, An Elegant Drink
The Cocoa Mocha latte is an elegant drink with a sweet flavor that will captivate your taste buds but not overwhelm them.
Hot cocoa powder and mocha drizzle mix together, adding more chocolate texture that complements each sip.
The best part?
The Cocoa Mocha latte is not TOO sweet despite the flavor swirl and mocha drizzle. All of this, combined with Dunkin's robust espresso, tastes so SMOOTH you won't be able to resist finishing this one!
Cocoa Mocha Price
With GOODNESS comes a price tag. And trust me, this one will be addicting, so keep an eye on your wallet.
Just like the other Dunkin' Signature lattes, you can expect to pay over $5 for a large and more than $4 for a small size. However, the superiority of this latte is well worth it!
Have you tried the Dunkin' Cocoa Mocha Signature Latte?
Let us know your experience in the comments below!