Out with the Cookie butter, and in with a new butter — DD BB Toffee, that is!
When we sampled the new Iced Brown Butter Toffee Latte from Dunkin', our taste buds thought we had this drink somewhere before.
Here is what we discovered in our Dunkin' Brown Butter Toffee Latte review.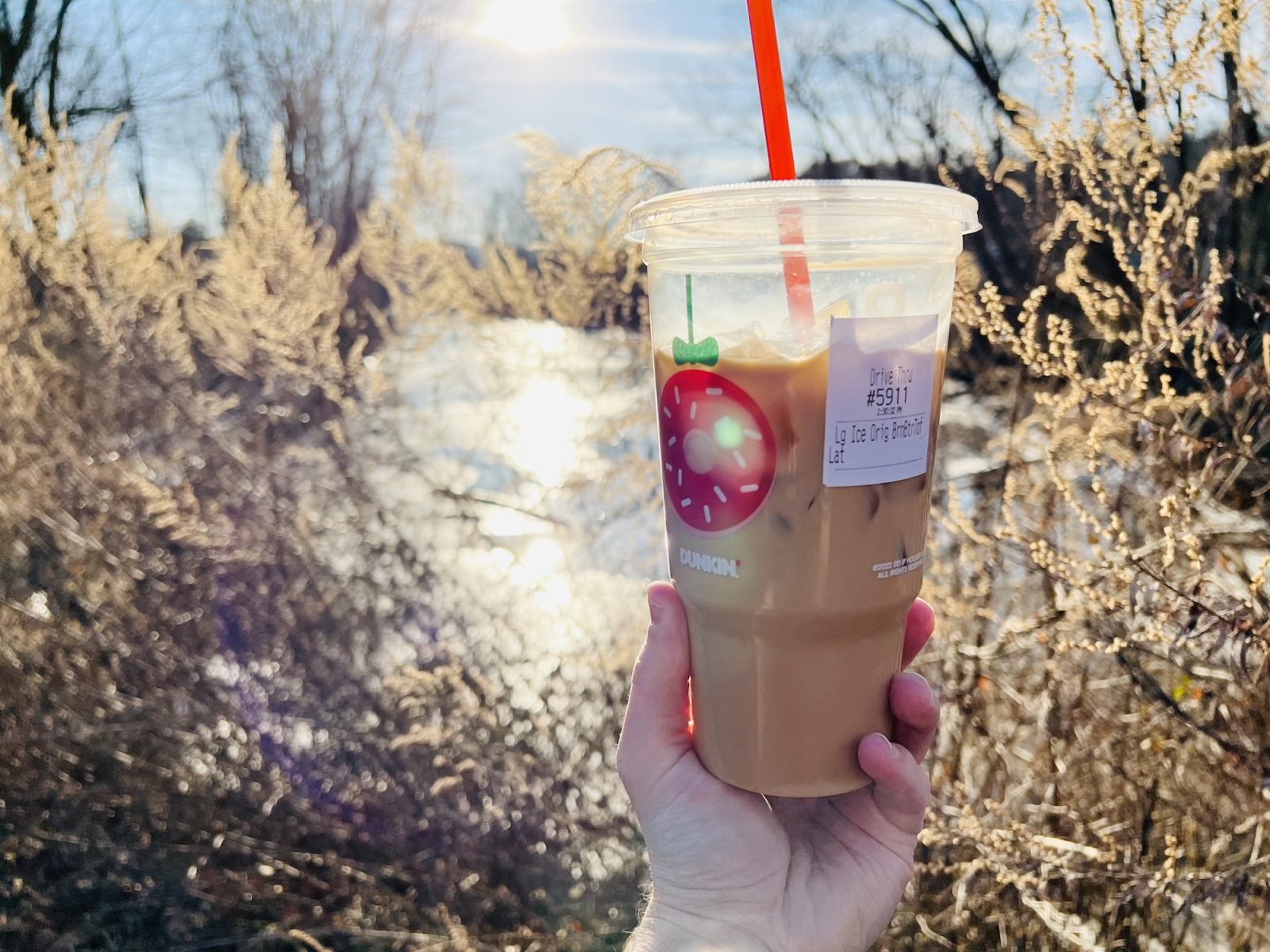 Brown Butter Toffee Latte Review
As we got our hands on the new iced Brown Butter Toffee Latte, (released as part of the new Dunkin' Winter menu), something seemed oddly familiar.
Suddenly, it dawned on us!
The Starbucks Brown Sugar Oatmilk Shaken Espresso!
Dunkin's new Iced Brown Butter Toffee Latte tastes JUST like a Starbucks classic Brown Sugar Oatmilk Shaken Espresso!
All of a sudden this became quite a believable comparison.
And we are not complaining!
We are beyond delighted with this comparison, and believe that the Brown Sugar Oatmilk Shaken Espresso may very likely be one of our all-time favorite Starbucks beverages.
Onto the DD BB Toffee…
Brown Butter Toffee Latte
Dunkin' describes the Brown Butter Toffee Latte as bold espresso with hints of brown butter and toffee that is sure to UPGRADE your latte experience.
Starbucks much?
We anticipated the new latte to be super sweet, almost like a candy toffee you may have just received in your Christmas stocking this past week.
On the contrary, that was not true!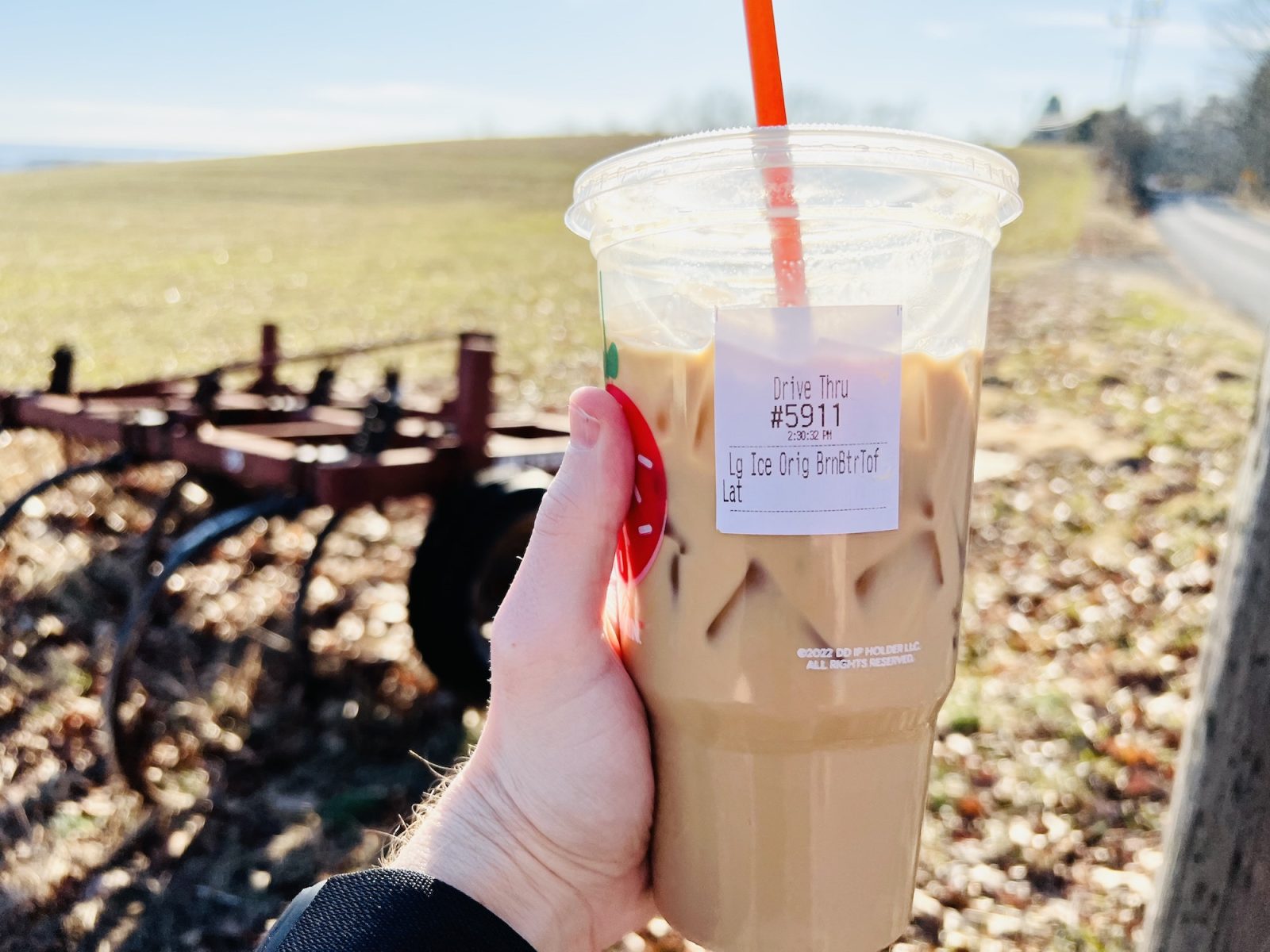 The BB Toffee Latte is smooth and not overly sweet like its future menu counterpart, the Brownie Batter signature latte (due to windows February 1st).
The BB Toffee latte offers a unique taste experience; and when served iced, it finishes with a dry sensation enticing you to drink more.
The DD BB hot latte finishes with a rich creaminess leaving toffee as the perfect flavor companion in a Dunkin' latte.
Brown Butter Toffee Latte Calories
Ready to kick-start your diet for the New Year and make healthier drink choices?
Do it with the DD BB.
A large hot Brown Butter Toffee Latte made with whole milk will set you back 370 calories, while the small size only contains 180 calories.
Try skim milk in your latte.
Choosing skim milk over whole milk can cut your calorie count by a whopping 70-100 calories – without compromising taste!
Enjoy the DD BB Toffee Latte today in both hot and iced varieties until the Valentines Takeover and addition of the Brownie Batter Signature Latte this February 1st.
Review Summary
Fans of Starbucks' Oatmilk Shaken Espresso will certainly appreciate this new drink! And even find themselves making the switch to Dunkin' when it's convenient.
Craving something new and exciting?
Give Dunkin's Brown Butter Toffee Latte a try!