When we talk about Dunkin' Express locations, we are not talking about the Speedway gas station that once brewed bags of Dunkin' coffee and threw up a DD sign out front.
We are talking about one of the most underrated places to snag your Dunkin' iced coffee. Here's why the Express location near you is the bomb!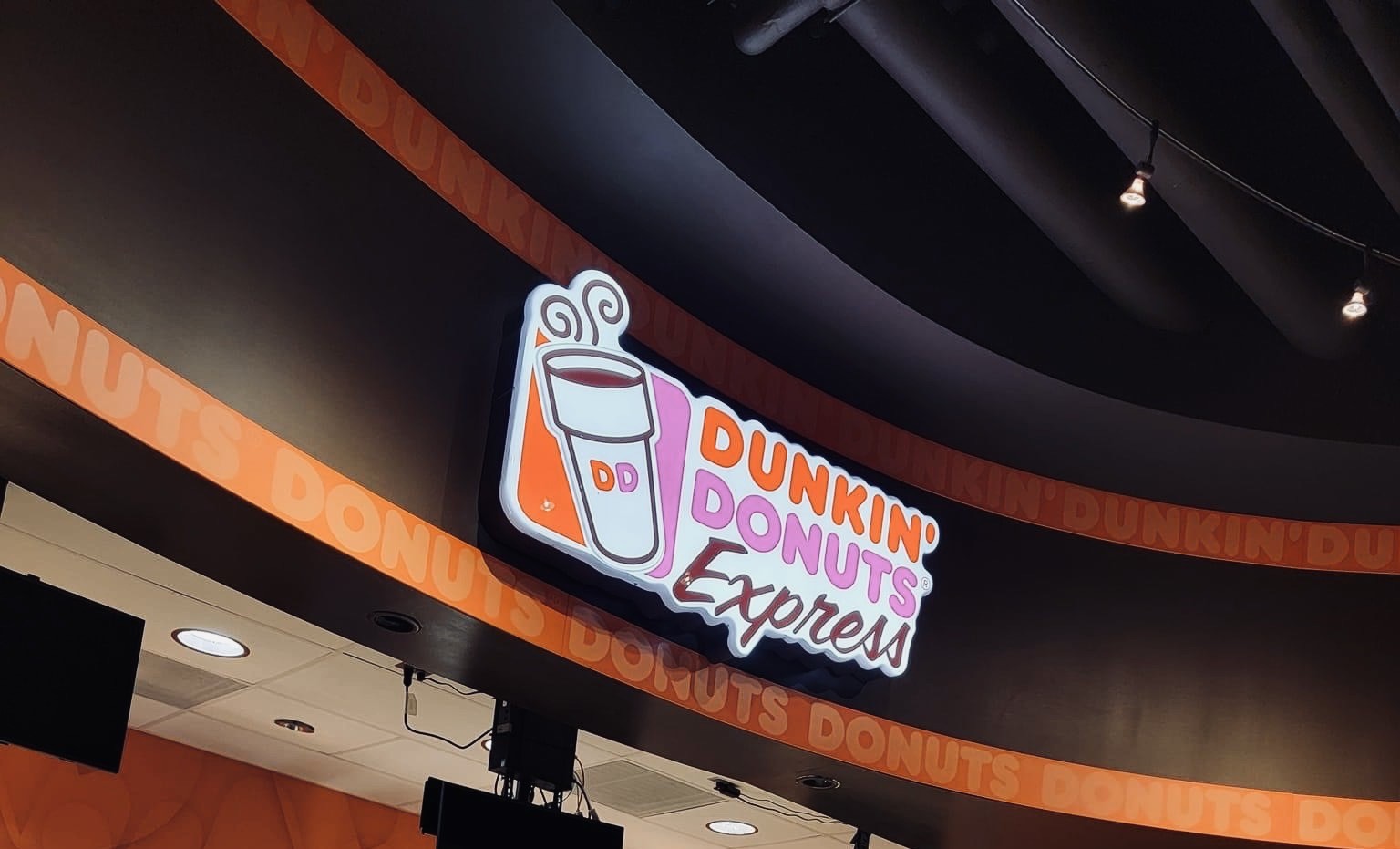 So What Exactly Is A Dunkin' Donuts Express?
The Dunkin' Express is a fully self-serve coffee bar that allows you to choose from hot coffee, iced coffee, decaf coffee, and iced tea. That's right, completely self-serve!
Make The Perfect Iced Coffee
It's no secret that a botched "coffee-to-cream" ratio can REALLY jack up your morning iced brew, especially when a crew member just doesn't hit the mark.
At an Express location, YOU craft YOUR version of the perfect iced coffee!
Standard Dunkin' Cups and Sizes Available
There are no imitation or styrofoam cups here!
Choose from the standard Dunkin' cup sizes and cups to start building your dream iced coffee. How exciting is that?
Ditch the Drive-Thru Line
Since the pandemic began, the line inside and outside of traditional Dunkin' locations has been excruciating! We have visited numerous Express locations during peak hours and have not waited longer than 3 minutes.

Long lines make all of us late for work and sometimes without our morning coffee.

The Dunkin' Express Serves Most Popular Items
Depending on the location, most Dunkin Express locations offer donuts, muffins, munchkins, hot coffee, iced coffee, decaf coffee, iced tea, and the latest seasonal items. This includes fresh donuts.

The Freshest Donuts You Can Buy
If you are fortunate enough to find an Express location near you, don't bypass the donut rack! Most locations replace their donuts on the hour, making Dunkin' Express donuts the freshest donuts money can buy while also providing a great assortment. You can expect to find the most popular donuts, including; glazed, sprinkled, cream-filled, jelly-filled, Boston cream, and everything under the sun that's chocolate!

How To Find A Dunkin' Express
Dunkin' Express locations seem to be popping up all over. However, it's not easy to find Express locations.
The best way to find a Dunkin' Express is to use the Dunkin' Store locator or simply do a Google search for "Dunkin' Express near me."
Hopefully, you will uncover one of these game-changing stores that you didn't know existed!
We found our first Express in a truck stop on I-81 (Exit 77) just outside Harrisburg, Pennsylvania. Be sure to stop by if you are in the area — it's one of the best!