Dunkin' Donuts has been a staple of coffee and breakfast foods since 1950. In 2021, Dunkin' Donuts had an $8 billion net worth. It's not hard to see why.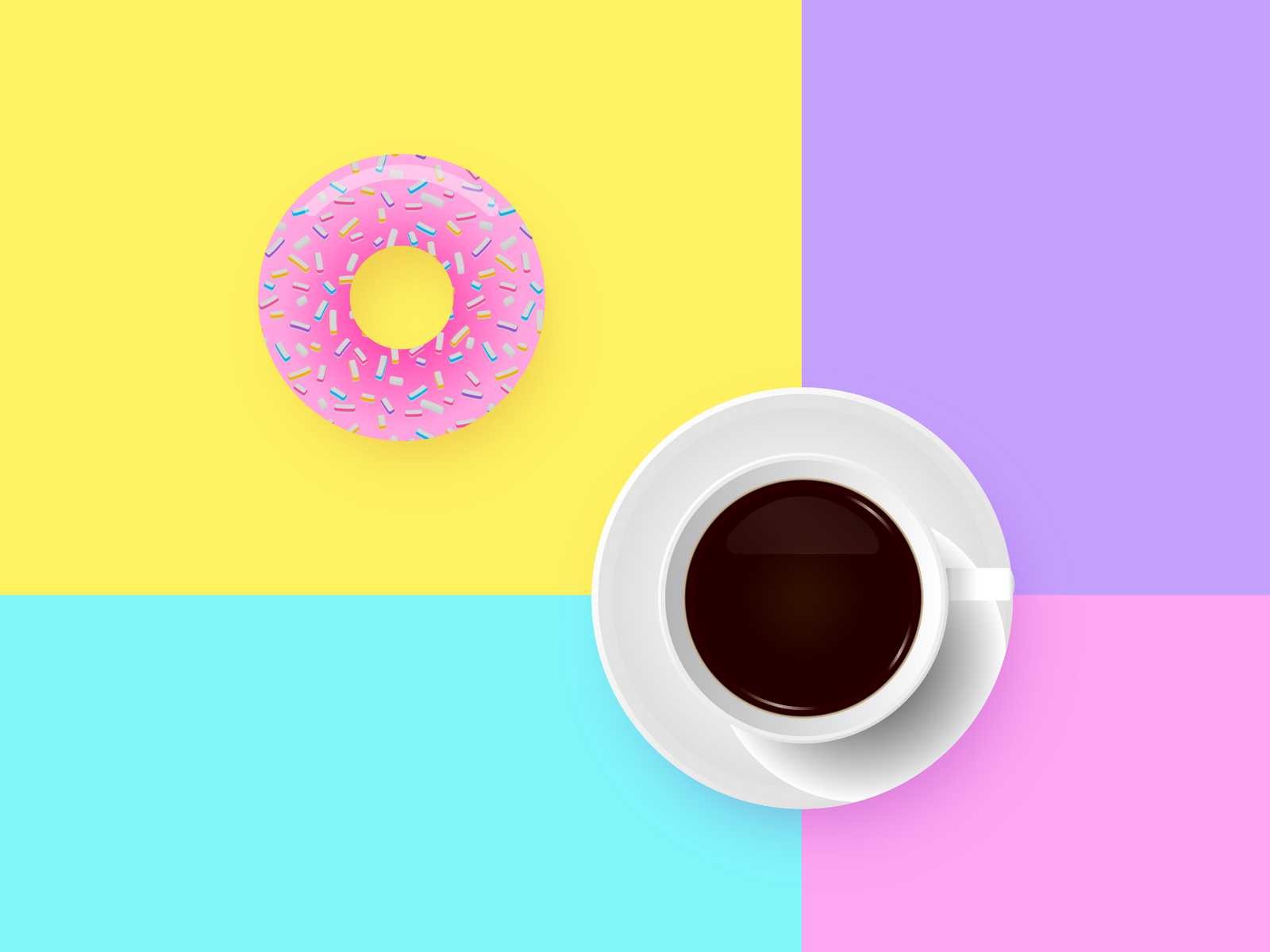 In recent years, the franchise opted to drop the Donuts part of their name to be known simply as Dunkin'. While the iconic donuts are still sold at the original locations, Dunkin' chose to instead emphasize their variety of drink options. This is also to help modernize the brand for the next phase of Dunkin' stores aptly called Dunkin' Next Gen.
"What is Dunkin' Next Gen and what makes it unique from the original chain?", you may be asking yourself. Well, you're in luck. In this article, we're going to cover all of the details for you.
Dunkin' Next Gen Design Features
The first Dunkin' Next Gen concept store opened in Quincy, MA in 2018. These innovative stores differ from their predecessors in that they have been specifically designed to fulfill the DD Green Achievement standards. This means they are built to meet energy and sustainability requirements.
These specifications include:
LED lighting to reduce energy
Low-flow faucets to save water
High-efficiency equipment, such as espresso machines to freshly grind the coffee beans
Dunkin' Next Generation stores are already showing a 33% increase in efficiency when compared to traditional Dunkin' Donuts stores. But that's just the tip of the iceberg when it comes to these Next Generation stores.
These stores are sleek and modern, featuring a bright and open concept layout. Polished stainless steel accents and wood paneling give it a bold, contemporary feel. Creative coffee-themed photo art decorates the walls, giving the atmosphere a sense of refinement.
The glass front-facing donut case at the center of the counters makes it easy to choose the right donut for you. The bakery case was behind the counter in the old stores, making it difficult to see the products.
A grab-n-go island in the center of the store contains many items including merchandise and snacks. Some of the items available are fresh fruit, mints, beef jerky, and nutrition bars. Refrigerated items include bottled juices, water, coffee, soda, and parfaits. As the name implies, these items can be grabbed and paid for at the register to go.
The in-store dine-in area includes minimalist high slab tables and elevated bar-stool or low-backed chairs. The tables feature built-in power outlets so customers can charge their devices while enjoying their food and beverages.
The vivid colors are inviting and dynamic. Large, colorful digital order boards are clear and simple to read, displaying product pictures, sizes, prices, and descriptions. Large windows on the front and sides of the building let more natural light in to brighten the interior.
Ordering Differences
Placing an order at a conventional Dunkin' Donuts chain involves going in to place an order at the counter in-person (pre-COVID), placing an order on the Dunkin' app for in-store pick-up or curbside delivery, or going through a drive-thru, where available.
While these all seem like standard options, placing an order on the app means you still have to wait behind everyone else who is either placing an order in-store or via the drive-thru. If you're in a hurry, this can be very stressful.
Dedicated Mobile Pick-Up In-Store Through the App
Dunkin' Next Gen stores have an area exclusively set up for mobile pick-up using the DD Perks Rewards Program on the Dunkin' App. A digital status board displays where your order is in the queue, so you'll be able to track its progress for pick-up. This allows customers to pick up their orders and get in and out of the restaurant even quicker.
In some areas, it may be possible to get Dunkin' Donuts through a third-party delivery app such as DoorDash, GrubHub, or UberEats. There are added delivery fees and a tip for your delivery driver is customary, but if you're really craving Dunkin', delivery is the way to go.
Drive-Thru Contactless Ordering
Like the in-store dedicated mobile app pick-up area, Dunkin' Next Gen stores are opening locations with a standard drive-thru lane and a designated drive-thru lane for Dunkin' Donuts Perks members who order ahead through the app.
By ordering and pre-paying through the app, Dunkin' Perks members can take advantage of this special express lane to receive their orders faster than the standard drive-thru lane. Some locations are designated drive-thru services only, making them even more expedient in serving their on-the-go customers.
Customers may also walk up to an outside to-go window to pick up their purchase.
Self-Order Kiosk Locations
Due to staffing shortages and concerns with COVID-19 transmission from in-person contact, Dunkin' Next Gen has come up with a solution: self-order kiosk locations. These particular stores only accept mobile app orders or orders made on one of the two available kiosks.
Completely digital, these kiosks allow you to order by scrolling through an on-screen menu and tapping what you want. Payment can be made with a card reader and pin pad, cash receptacle that dispenses change, QR barcode scanning via mobile wallet, or through the Dunkin' Perks mobile app.
Your order number status is then displayed on an electronic board so you know when it is ready.
While some are hesitant to order from a machine, it can be beneficial to those with very large or specific orders who want to make certain everything is just so. This helps to ensure order accuracy as well.
It is also helpful for the indecisive customer who wants to keep changing the order. Have you ever waited in a line with someone who just couldn't make up their minds and edited their order several times while you just wanted to get your order placed and go? It can be frustrating.
You can still place an order on the other kiosk or through the Dunkin' Perks mobile app and pick it up at that location.
These stores are still staffed with employees to help, just in case there is a malfunction. But their primary objective is not to waste time staffing registers. Their job is to fulfill the orders to go as rapidly as possible via a contactless pick-up area.
Coffee and Tea on Tap
Perhaps one of the most innovative features of the Dunkin' Next Gen stores is their iced coffees and tea on tap. Much like a regular bar has an assortment of cold beers on tap, Dunkin' Next Gen offers a wide variety of iced coffee and tea available at the pull of a tap handle.
How does this work? The coffee is brewed in large quantities ahead of time and then put into kegs. The kegs are installed under the counters where they can be kept cold and dispensed easily just by pulling the appropriate tap handle. This creates a more efficient way to dispense cold coffee and tea beverages that are fresh, cold, and fast with less hassle and waiting time.
Some of the varieties offered may include:
Cold Brew
Original Blend
Dark Roast
Decaf
Sweet Tea
Iced Tea
Nitro
There are eight flavor taps available, though some locations may offer their Original Blend on 2 taps due to its popularity. Limited seasonal flavors may also be offered depending on the time of year
Menu Offerings
While Dunkin' has cut some menu items and donut varieties from its existing menu, this is all in the name of progress. Offering a shorter, more succinct menu will lead to an increase in accuracy, convenience, and overall swiftness in receiving your order.
Dunkin' Next Gen stores offer three exclusive drinks that traditional Dunkin' Donuts stores do not offer.
Of course, you can still get Dunkin's signature mini Munchkins Donut Holes and regular-sized donuts in flavor varieties such as Bavarian Kreme, Apple Streusel, Boston Kreme, Glazed Jelly, Strawberry Frosted, Old Fashioned, Maple, Lemon, Éclair, Double Chocolate, and so much more.
In addition to donuts, you can still find an assortment of Bagels and Muffins, as well as English Muffins and Croissants. Sides such as Snackin' Bacon, Hash Browns, and Stuffed Bagel Minis are also offered.
Dunkin' still offers all-day breakfast sandwiches such as the Bacon, Egg & Cheese; Sausage, Egg & Cheese; Turkey Sausage, Egg & Cheese; Ham, Egg & Cheese; Egg & Cheese; Veggie Egg White Omelet; Power Breakfast Sandwich; Sourdough Breakfast Sandwich; and the Wake-Up Wrap.
Dunkin' Next Gen Is A Slam Dunk
If you're not already running to Dunkin' Next Gen, then maybe you can check out Best Coffee Recipes. Best Coffee Recipes is an online site dedicated to all things coffee. We discuss coffee in all its forms and the benefits of caffeine consumption.
We provide all the knowledge and know-how of coffee recipes, reviews, secret menus, and more. Won't you join us for a cup and connect with fellow coffee enthusiasts today? Subscribe to our newsletter to receive coffee recipes, news, and updates right to your inbox today.