Did you know you can now order a coffee and pay for it with digital money?
Crazy, right?
With the new Bakkt App, you can use bitcoin and other well-known cryptocurrencies to pay for your morning coffee fix at Starbucks.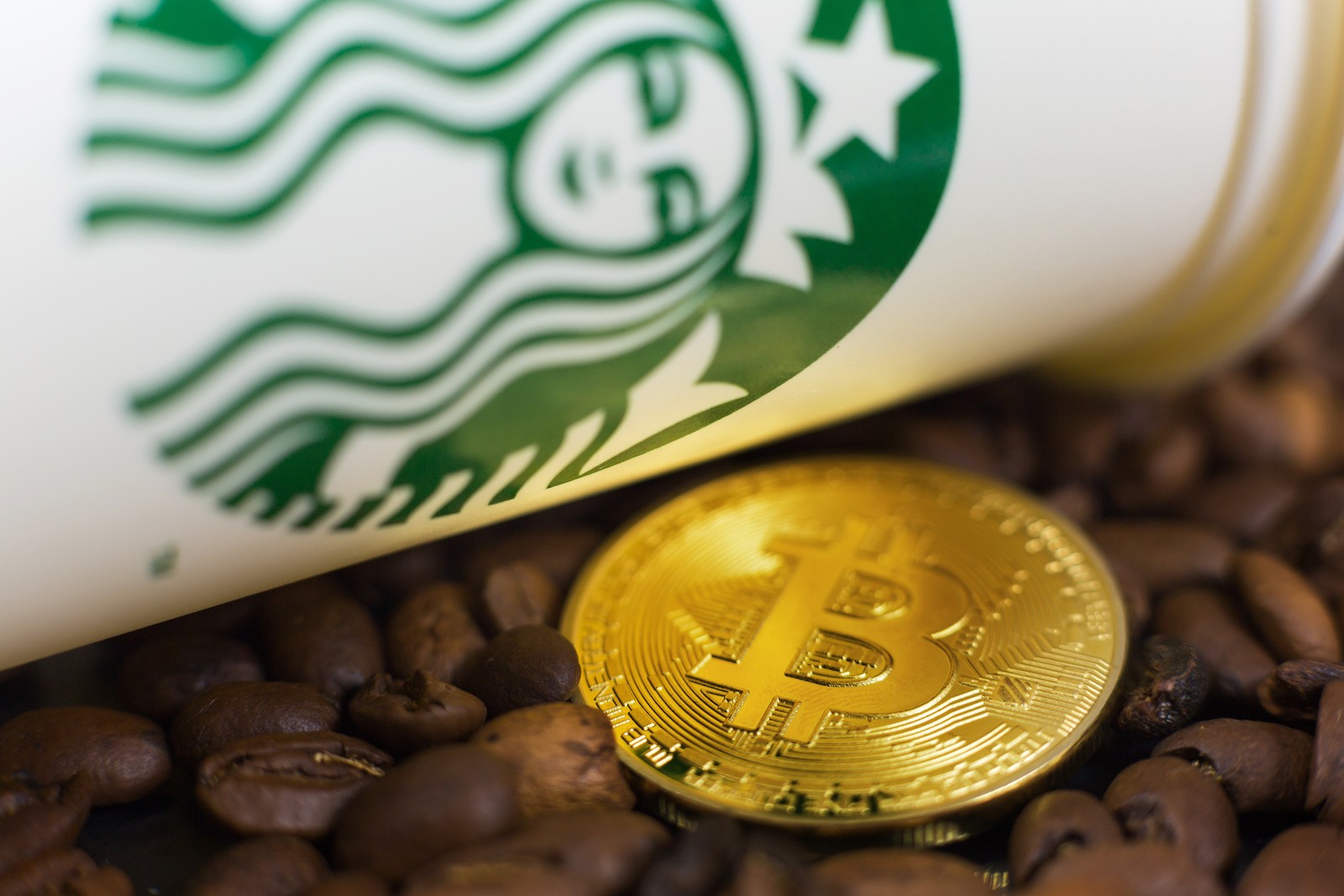 If that makes zero sense, don't stress — you're about to learn:
What bitcoin is
When Starbucks started accepting bitcoin
Exactly how you can pay for coffee in bitcoin
So let's dive in.
What Is Bitcoin?
If you've never heard of bitcoin, think of it like this …
Bitcoin is a digital currency not controlled by any central entity or government.
There can only ever be 21 million bitcoins in existence, and they are mined (yes, literally mined like gold) by supercomputers. These computers work out complicated algorithms and are rewarded with bitcoin. At the time of writing, a single bitcoin is valued at $60,000 USD.
Put simply — bitcoin is like digital gold. Originally, it was created to become a global decentralized currency; however, the time it takes for a payment transaction to process severely limits its currency capabilities.
Bitcoin has now become a store of value, rather than actual currency!
Does Starbucks Accept Bitcoin?
In short — yes.
Just not directly.
You can't head into your local Starbucks and pay for your coffee with bitcoin, there's a little more to it than that …
And that's what we're going to find out in this post.
When Did Starbucks Start Allowing Bitcoin to Reload App?
In March 2021, Bakkt App and Starbucks ran a trial including 500,000 participants in different parts of the U.S. This was to test whether allowing bitcoin to be exchanged for Starbucks gift cards was a viable option for both Bakkt, the cryptocurrency app, and Starbucks.
Turns out, it was and is now available to anyone in both the U.S. and selected parts of the world.
The Bakkt App CEO, Gavin Michael, has also begun working with other large companies such as Choice Hotels and Best Buy, meaning app users can now transfer crypto holdings into U.S. dollars and purchase gift cards from these companies.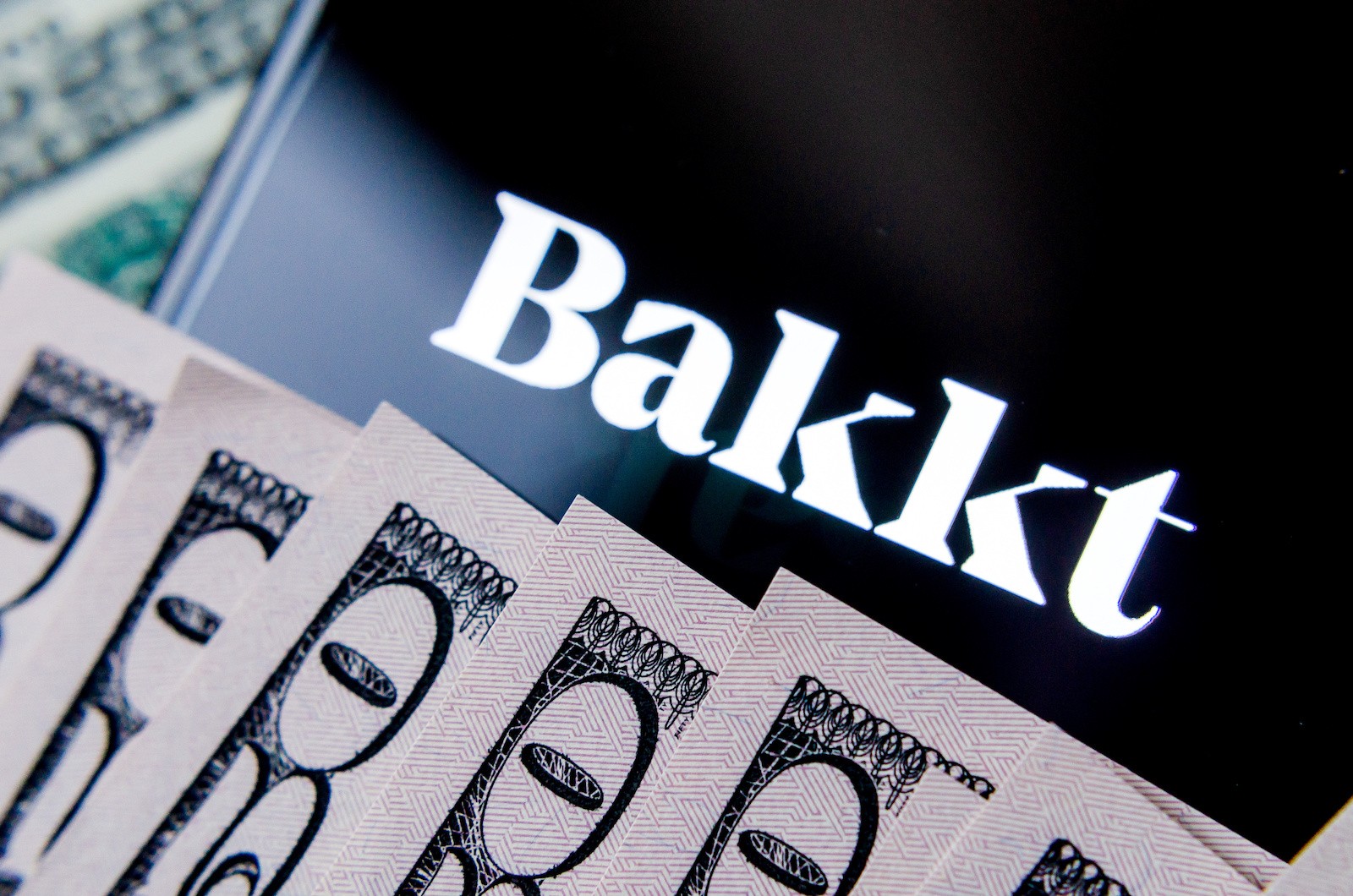 How to Pay for Starbucks With Bitcoin: Step by Step
Bakkt App
What Is Bakkt?
Bakkt is a cryptocurrency app that allows you to buy, sell, and transfer crypto as well as exchange it for traditional currencies such as the U.S. dollar.
The message that greets you on the website reads, "Money, made flexible." And it does exactly that.
If you don't already hold bitcoin in Bakkt, the first step is to purchase some within the platform.
This is easily done using your bank account or debit card.
Just click "Buy Crypto" and select an amount. (You can buy a fraction of a bitcoin with as little as $20).
Sell Your Bitcoin for U.S. Dollars
If you want to buy your coffee with bitcoin (and who doesn't want to do something that frickin' cool), you'll need to buy U.S. dollars first.
Unfortunately, you can't buy coffee directly with bitcoin. Yet. On the Bakkt App, you can simply sell your bitcoin holdings (or at least a very small portion of them) for U.S. dollars.
Buy a Starbucks Gift Card
Now that you've turned your bitcoin back into standard U.S. dollars, you need to purchase a Starbucks gift card.
You can do this simply by going to "Home" and then "Gift Cards" and then tap the buy icon. From here you can then scroll through a list of companies or quickly search for Starbucks in the search bar.
Now, all you need to do is hit "Purchase," and there you have it, you've just bought Starbucks with bitcoin … well, kind of …
Manage on "My Gift Cards" and Get Details
After making your purchase, you can easily manage your gift cards by going to "Home" and then "Gift Cards".
Click on the gift card you wish to view.
Take note of your gift card details as you'll need them for the next step. Yep, sorry, we're not quite done yet.
Starbucks App
Download and Go to "My Gift Cards"
If you haven't already, you now need to download the Starbucks app.
Once the download is complete, you'll need to create an account.
Add New Gift Card Details (From Bakkt)
After you've set up the app, you just click on the "Cards" option and add a new gift card with the gift card details from your Bakkt App.
Manage and Pay From "My Cards" Section
Now that you're on the app, your gift cards and balances are easily visible.
Starbucks and Bitcoin Summarized
So, there we have it …
You can now buy your morning latte, or whatever floats your reusable coffee cup, with bitcoin.
Although it's a process, it's still a pretty cool way to pay for your coffee, and if your bank account's running low one week, taking a tiny amount of bitcoin out isn't going to do too much damage to your savings portfolio.
Despite the steps involved, we think this is a great step forward in cryptocurrencies becoming the norm and more widely accepted.
Good luck, and don't forget to brag to the person behind you in the queue: "I just paid for this with bitcoin!"