Dunkin' and Starbucks coffee cup hunters will do almost anything to get their hands on the latest cups or tumblers. And these new cups from Dunkin' are worth the effort!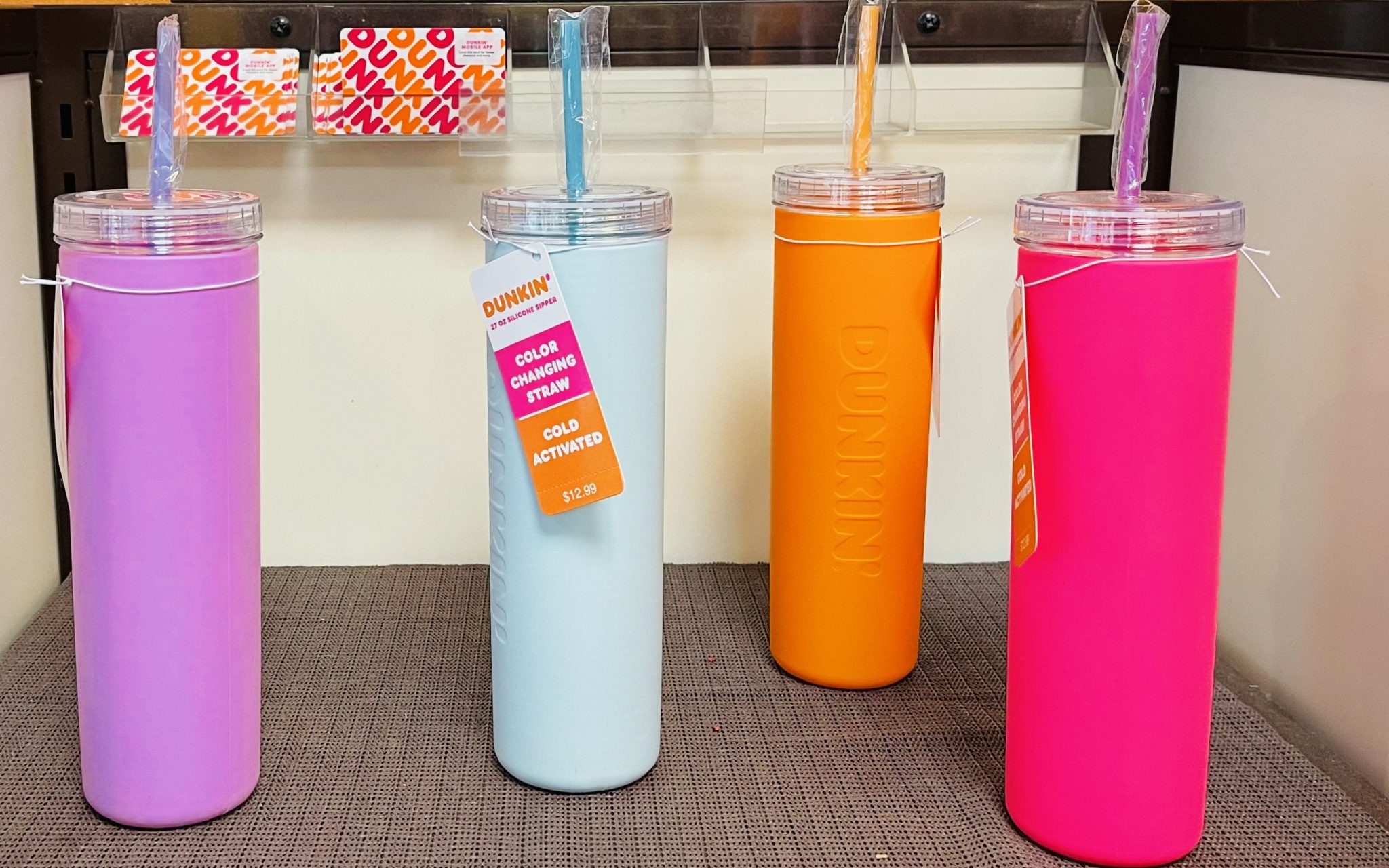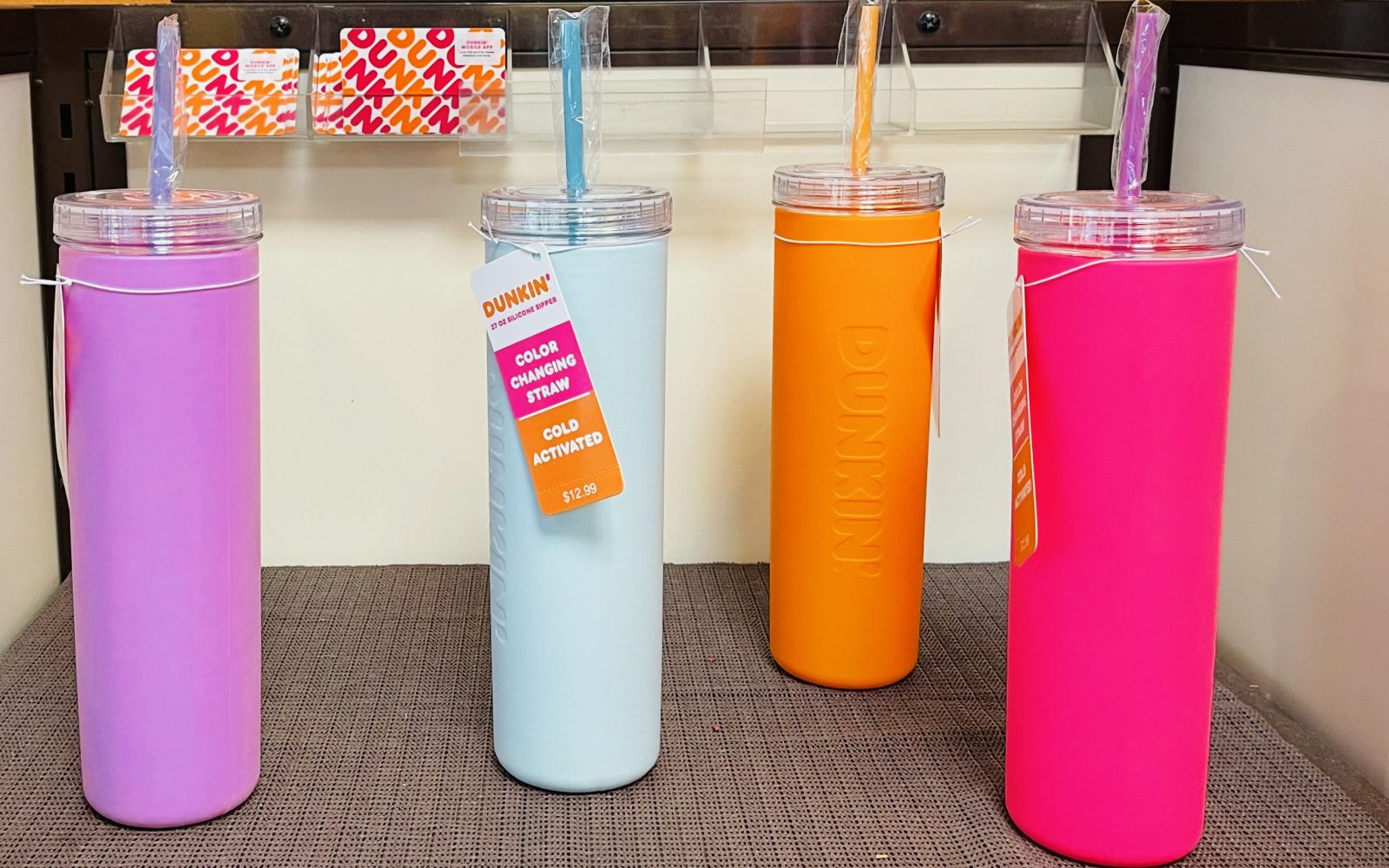 With Starbucks pushing everything reusable to help the environment these days, Dunkin' needed to follow suit, with reusable cups or tumblers of their own.
Enter the new Dunkin' cups and tumblers — and now, the latest Dunkin' craze!
Get these new incredible Dunkin' cups and tumblers in time for Fall 2022.
Everything You Need To Know About Dunkin' Tumblers
27-Ounce Cold-Activated Sippers – 4 Colors
Introducing the 27-ounce cold-activated sipper. The perfect cold-activated tumbler with a super tall build makes this coffee tumbler easy to carry around your home or office.
You can choose from Dunkin'-themed colors of pink, orange, purple, and white.
Not only are they ultra-portable, but they will also keep your iced coffee in perfect cold condition for up to four plus hours.
The 27-ounce sippers are insulated for cold beverages only, 100% BPA free, and top rack dishwasher safe.
The screw-on lid also prevents any chance of the tumbler leaking or spilling your iced drink all over the car.
The best part? They come with a cold-activated color-changing straw! How cool!

New Dunkin' Studded Cold Cup 24-Ounce Tumblers
Dunkin' Summer/Fall Release – 3 Colors
The Fall release of the new acrylic cold cup tumblers are just plain gorgeous. These cups will keep your cold beverage of choice in perfect condition for up to four hours.
The new summer and fall 24-ounce cups are available in pink, orange, or a breath-taking blue, just in time for iced pumpkin season!
Beware, as these limited edition cups are expected to disappear by Halloween.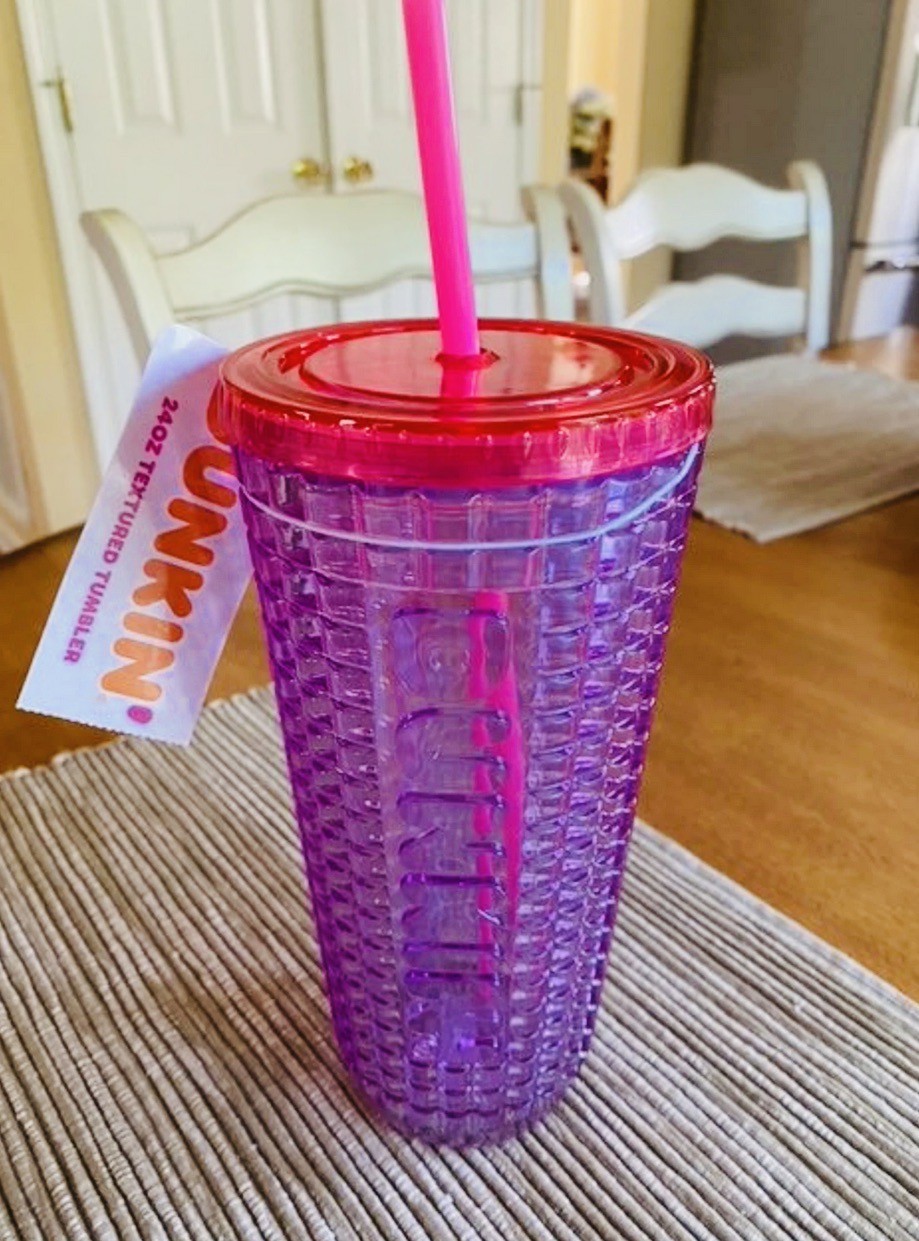 Where To Buy New Dunkin' Summer/Fall Tumblers?
Unfortunately, Dunkin' does not sell any of these items online. In our experience most stores are able to stock the new tumblers, but they are moving fast. If you are unable to locate them, Etsy or eBay and may be your only chance at three times the price.
Whatever, the case, we wish you the best of luck in your Dunkin' cup searching endeavor.