Everyone is looking for the perfect cup of joe in the morning. We all know it starts with the perfect bean, but a top-notch machine is definitely next on the list. Your best drip coffee makers will be different than someone else's. Choosing a coffee maker is a very personal choice so let the challenge of finding your perfect machine begin! We'll talk about the top 10 best drip coffee makers of 2021, according to Consumer Reports.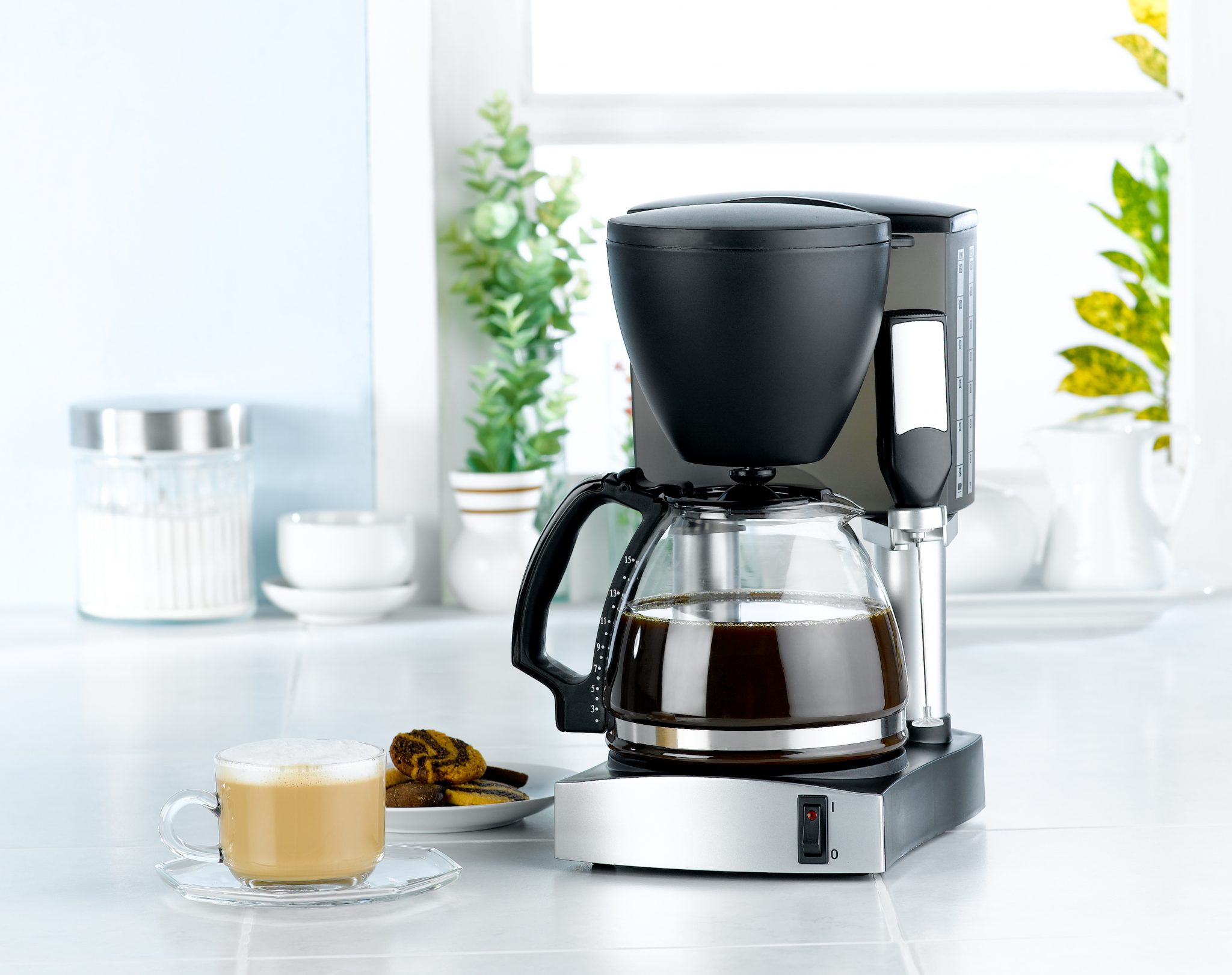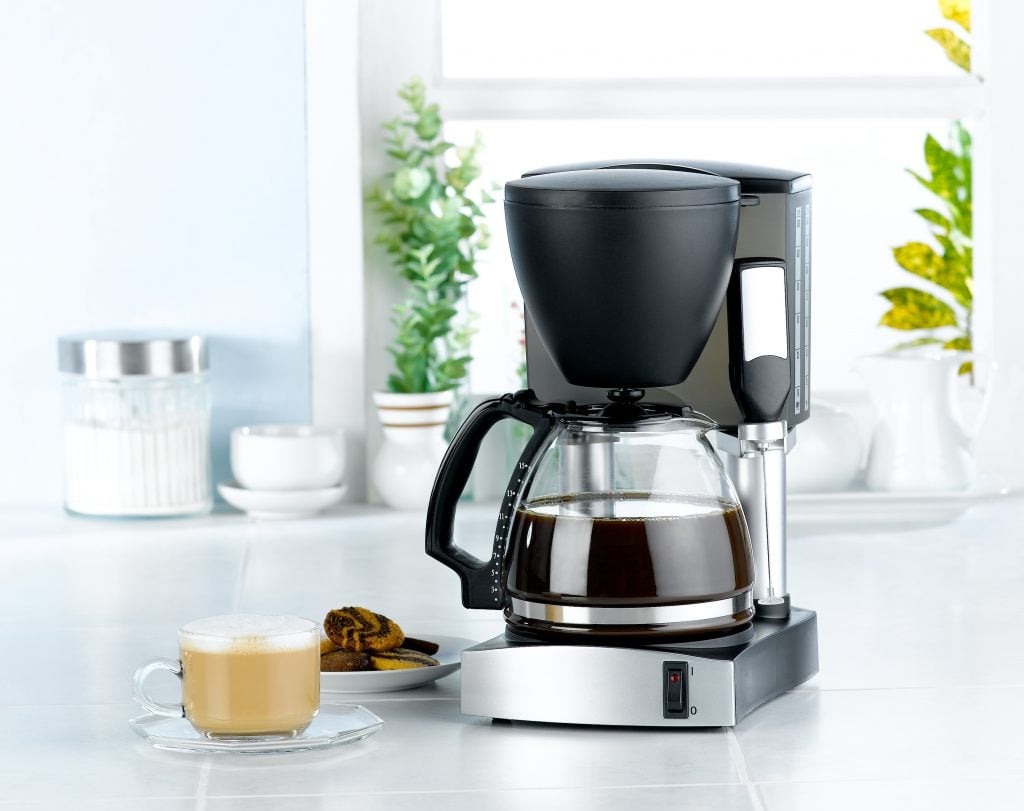 1. Bunn HB Heat N Brew Programmable Coffee Maker
A solid workhorse with the features that matter. Its unique design preheats water before starting the drip process, an essential step in brewing terrific coffee.
Features:
Programmable with digital clock
Separate heating water heating tank
Automatic warming plate with auto-shutoff
10-cups
Quick brewing
Cleaning indicator
Non-drip carafe
Pricing and availability:$129.00
2. Calphalon Special Brew BVCLDCG1
This coffee maker makes serving up the perfect brew easy. The non-stick warming plate keeps your coffee at the ideal temperature for four hours! With a flick of a switch, adjusting the brew strength is easy.
Features:
Premium boiling system provides the perfect temperature to get 20% more flavor from your beans.
Fully programmable LCD screen settings
Last brew timer
Four-hour, non-stick warming plate.
10-cup glass carafe
Cone-style basket
Pricing and availability:$68 – $168.00
3. Capresso CoffeeTEAM TS465
The Capresso Coffee Team has every convenience for your pleasure. With its brew strength settings and burr grinder, It has much to offer!
Features:
10-cups
Black and stainless-steel design
Permanent gold-tone filter
Conical burr coffee grinder with fineness setting (three settings) and removable bean container
Thermal carafe
Removable water tank
Fully programmable with 2-10 cup selection
Serve while brewing function
Pricing and availability:$191.50 – $257.99
4. Cuisinart Coffee on Demand DCC-3000
Another hit in top-of-the-line coffeemakers. With its on-demand style, the coffee is kept inside the coffeemaker in a removable tank. When filling your cup, a light will come on illuminating your cup. No danger of overflows! There's even a coffee gauge to measure the amount of java that's left to rescue you in the morning!
Features:
Fills one cup at a time
Removable water tank, drip tray, and double-walled, coffee reservoir tank
Fully programmable up to 24-hours, auto-shutoff, auto clean, and small-batch brew setting.
Two filters. Permanent gold-tone coffee filter in basket style and a charcoal filter to cleanse impurities from your water.
Pricing and availability:$118.48 – $119.95
5. Cuisinart DCC-T20 Touchscreen 14-Cup Programmable Coffee Maker
This is a slick high-tech machine with its touch-screen controls. It is one of the best coffee makers but comes in more expensive than most models. With its extra-large capacity of 14-cups, it's an excellent choice for entertaining or morning java for your busy, on-the-go family! Definitely the star of Consumer Reports list, this model comes in with an "Excellent" rating!
Features:
Touch screen display
Brewing strength controls
Fully automatic and programmable with auto-shutoff and self-clean
Large 14-cup carafe, glass
Small batch setting
Carafe temperature control
Pricing and availability:$119.99 – $129.99
6. Cuisinart Next-Generation Burr Grind & Brew 12-cup DGB-800 Coffee Maker
Cuisinart hits it out of the park with another fabulous product! Coming in with another "Excellent" rating, this model sports a burr grinder that grinds your favorite beans right into the waiting permanent gold-tone filter basket.
Features:
Comfort grip handle on 12-cup glass carafe
Burr-style coffee grinder for a professional and more flavor intense brew
Auto-rinse feature makes sure all the grounds are in the brew basket where they belong!
Holds a full ½ pound of beans in the hopper with a flavor-sealed lid to guarantee freshness.
Brew strength controls
Fully programmable
Permanent gold-tone filter
Pricing and availability:$249.00
7. Hamilton Beach 12-cup Programmable 49465R Coffee Maker
Here, we're coming back to earth with a more moderately priced option. This Hamilton Beach model is unfortunately discontinued but made the Top-10 list. Being a fairly basic model, it's not fancy but makes a great cup of coffee. Let's hope the next model is just as good!
Features:
2-hour auto-shutoff
12-cup capacity
Cone filter
Automatic pause to serve
Non-stick warmer
Pricing and Availability:$24.99 – $33. 99
8. Ninja Specialty CM401 Coffee Maker
WOW! Is the only word for this fantastic machine. This all-in-one model does it all. From specialty drinks like macchiatos and lattes to your straight-up cuppa joe in the morning, this machine is just PACKED with features that earned it an "Excellent" rating with Consumer Reports.
Features:
Brew fresh over ice for a delicious iced coffee
Six brew settings from one cup to a full carafe
Built-in milk frother
Brew strength control
Fully programmable
Pricing and availability:$154.95 – $169.99
9. Mr. Coffee BVMC-ABX39
Mr. Coffee got a seriously stylish makeover. Its sleek, modern design will compliment your kitchen decor while still being budget-friendly!
Features:
Front-loading basket-style coffee filter
Grounds pre-soak with Precision Water System to enhance flavor
Auto-shutoff and cleaning indicator
Stainless steel accents
Programmable
Pricing and Availability:$24.99 – $33.99
10. Technivorm Moccamaster Cup-One Brewer Coffee Maker
A one-at-a-time cup brewer that stands apart from the pack in reliability alone, makes this coffee maker something to take another look at. It's not big in the features department, but it does one thing and it does it well.
Features:
Auto-shutoff
Compact and clean design aesthetic
1 cup design, pod free
4-minute brewing time
Cone-style brew basket
Pricing and availability:$245.00
Best Drip Coffee Makers 2021 Summary
The best drip coffee makers are the ones that make a cup of coffee as good or better than you'd get at your favorite coffee shop. If you have a favorite coffee maker not listed above, please share below in the comments. We would love to hear about your everyday at-home coffee experience.